The Basilica of the National Shrine of Mary, Queen of the Universe
The Largest Church in Orlando
The Basilica of the National Shrine of Mary, Queen of the Universe is a Catholic place of worship, featuring a majestic 2,000-seat main church. Renowned for its size and beauty, the Basilica is a favourite for both locals and tourists.
Visitors are welcome to attend mass, held at various times throughout the week, as well as experience the Basilica's beautiful outdoor chapel, the Museum of Christian Art, and the lush Rosary Garden.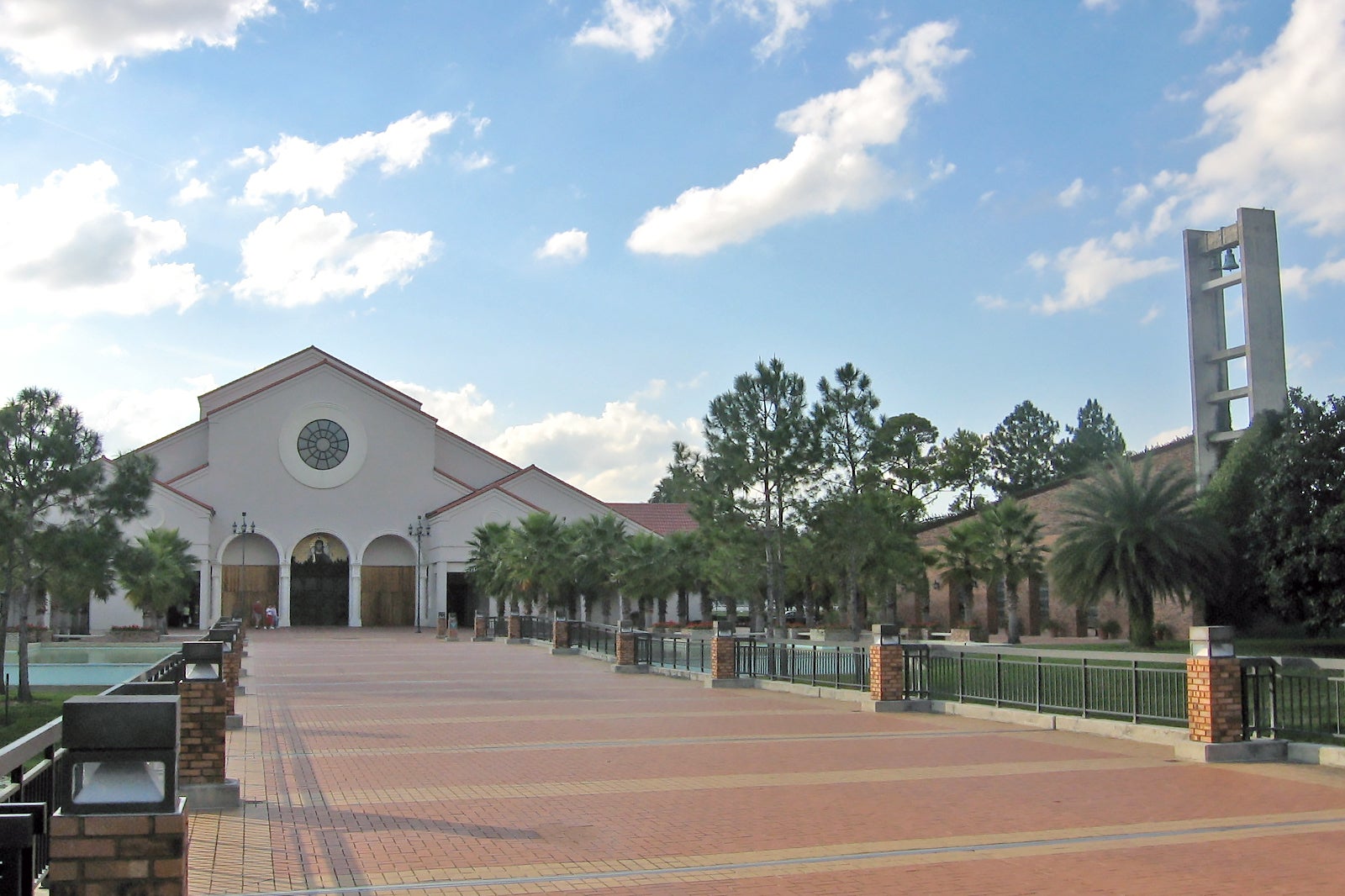 Music and art have long been part of the Basilica of the National Shrine of Mary. Mosaics, paintings, and stained glass adorn the walls of the church, and a professional in-residence chorus makes up the Basilica Choir. The impressive Basilica Concert Series features world-class performers, as well as talented local artists.
The perfect combination of sheer beauty and cool ambience offers visitors from all over the world a unique destination for worship. Masses are celebrated at 7.30am, 9.30am, 11.30am and 6pm on Sundays, 8am and 6pm on Saturdays and on weekdays at 8am and 12.05pm.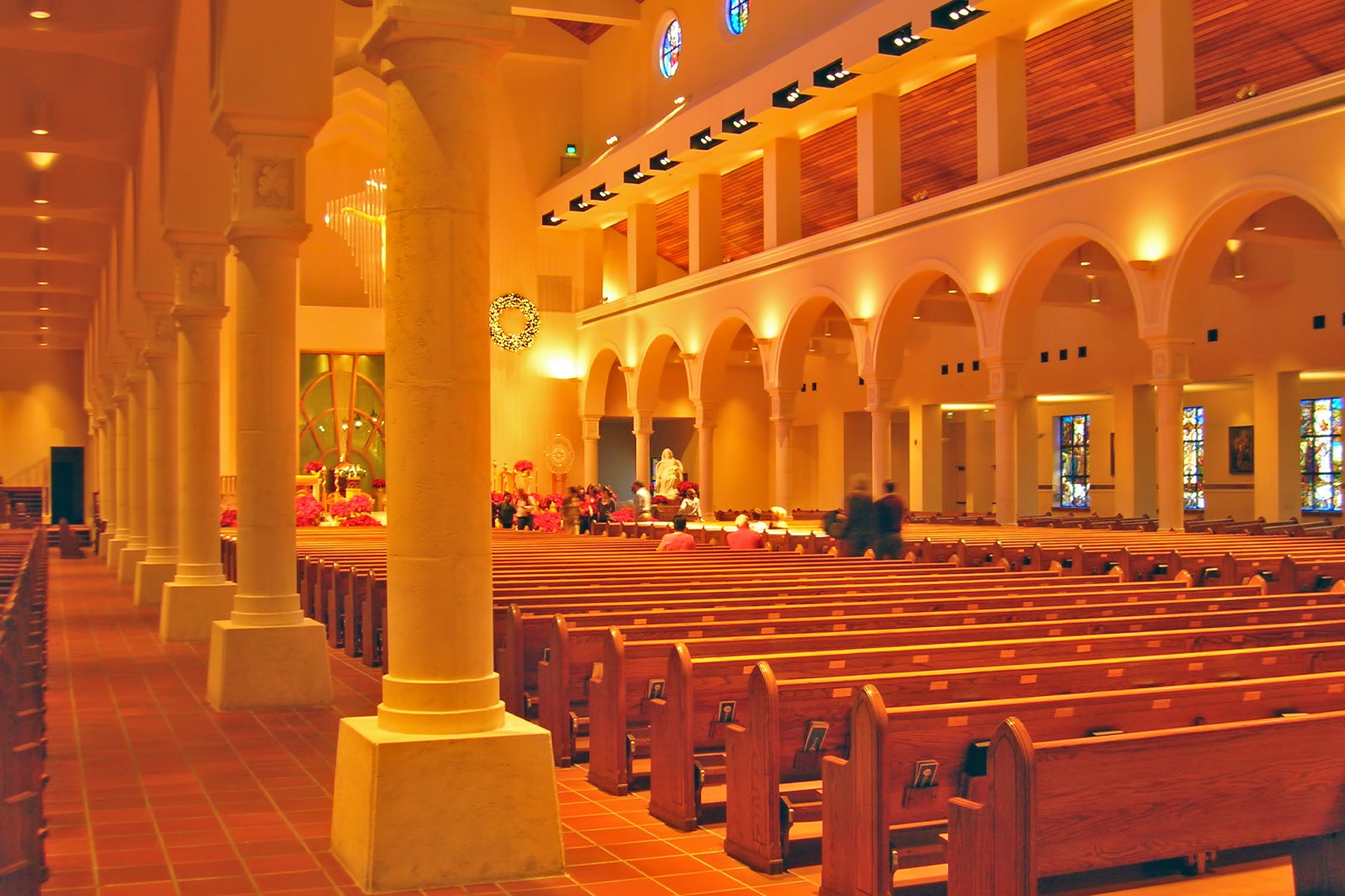 The Basilica of the National Shrine of Mary, Queen of the Universe
Location: 8300 Vineland Ave, Orlando, FL 32821, USA
Phone: +1 407-239-6600