10 Things to Do with Your Family in Tulum
Tulum's Best Family-Friendly Places
Tulum is an ideal destination for families looking to soak up a little sun and history. With a laidback atmosphere, this seaside town will keep kids entertained and parents relaxed. The countless white sand beaches, sprawling nature parks and ancient ruins fit for Indiana Jones mean that you won't find yourselves out of things to do. From low-key days on the beach to high-energy activities in national parks, there's a bit of everything for every type of family.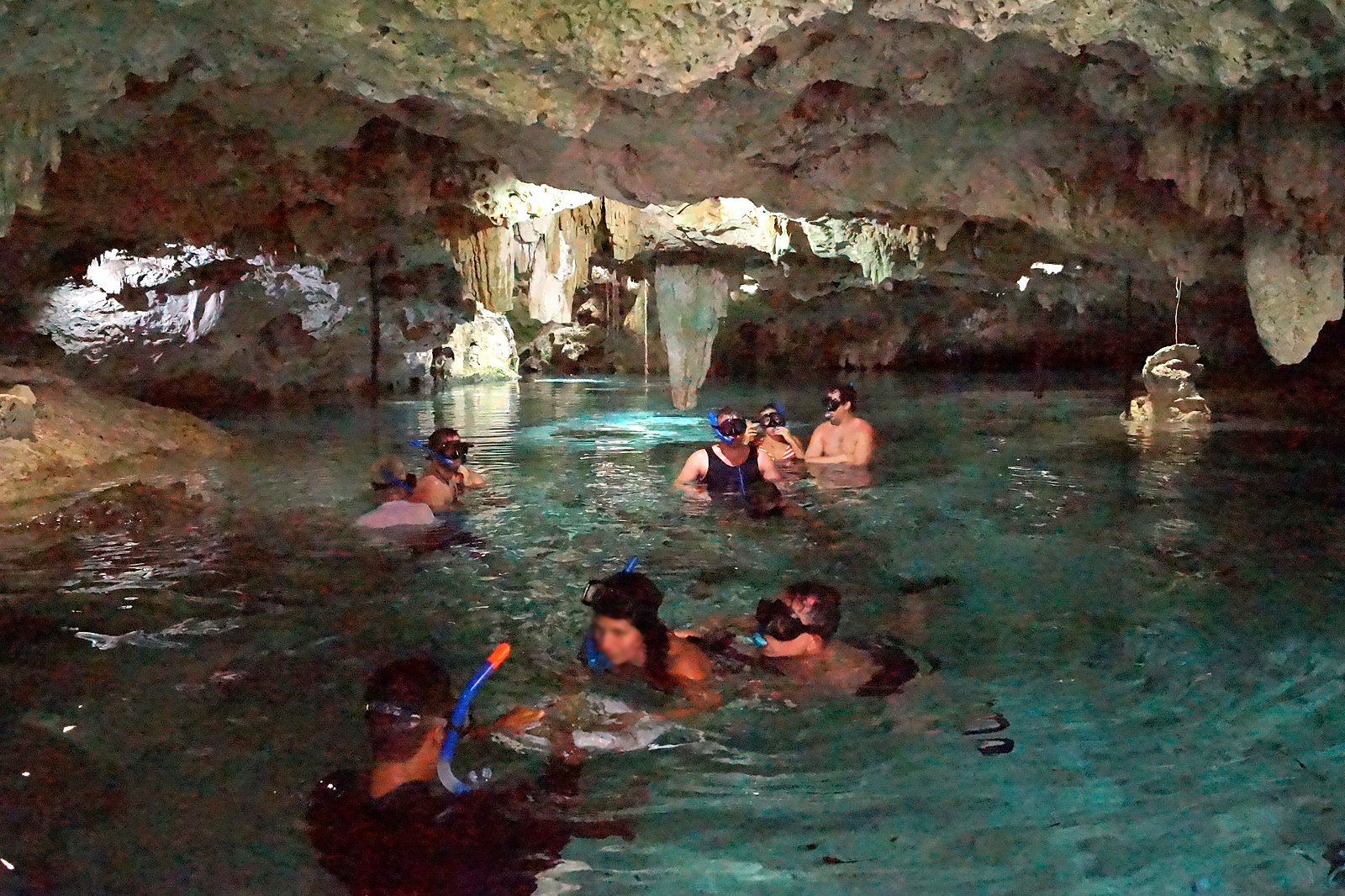 Aktun-Chen
Explore caves or go zip-lining
Aktun-Chen, found in the heart of the Riviera Maya, focuses on immersing its visitors within the natural beauty of a Mayan jungle. Divided into 3 zones – a zipline area, an underwater river and a limestone cave complex – the park remains wild, with Yucatan flora and fauna living and growing freely. The park aims to preserve the local ecology through only using less than 10% of Aktun-Chen, so that endangered species of wildlife are protected. Choose one of the available activities and spend the afternoon engrossed in the wonders of the Mexican jungle. Look out for spider monkeys, whitetail deer and lowland paca.
Location: Carretera Cancún-Tulúm Km 107, 77780 Akumal, Quintana Roo, Mexico
Open: Daily from 9.30am to 5pm
Phone: +52 984 806 4962
Couples
Families
Photo
Adventure
Unusual
photo by Fraguando (CC BY-SA 4.0) modified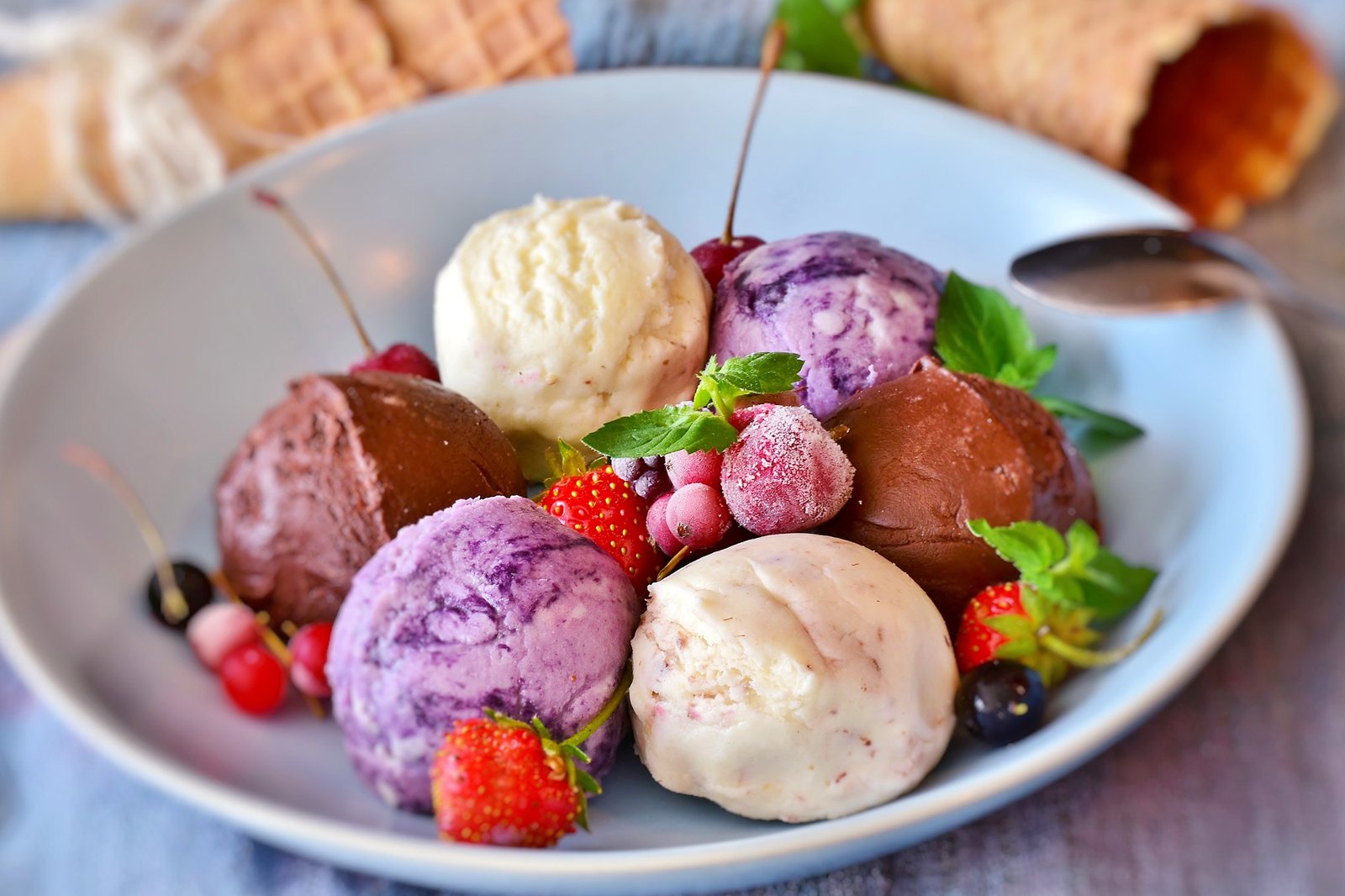 Eat some ice cream on Avenida Tulum
Ice lollies or gelato?
In the stifling tropical heat, you'll be pining for something that'll cool you down. Within Tulum's Pueblo is Avenida Tulum – a long stretch of road crammed with quaint, boho-chic shops and cafés. Give your legs a rest in an ice cream shop, a few of which are dotted along the northern end of the avenue. If you want something fruity, head over to La Flor de Michoacán, where they make edible works of art: paletas (popsicles) created with slices of fresh fruit such as strawberries, kiwi and mango. A favourite is the coconut. If you're sweet-tooth isn't satisfied, visit Panna e Cioccolato, a delicious gelateria serving traditional Italian flavours.
Location: Avenida Tulum, Tulum, Quintana Roo, Mexico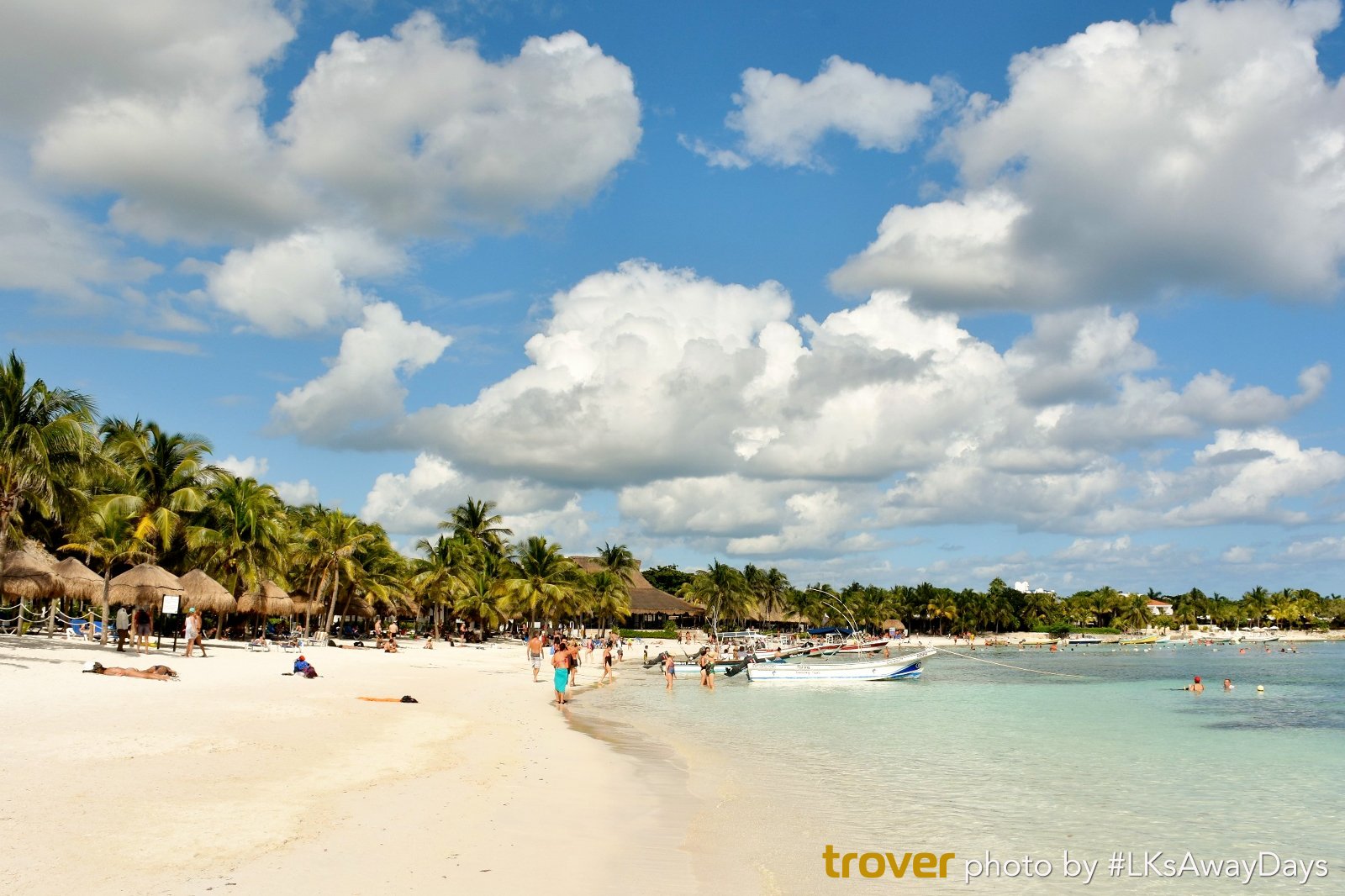 Day trip to Akumal
The land of turtles
In the Mayan language, Akumal translates to 'the land of turtles'. This small beach town, found between Tulum and Playa del Carmen, is known for its warm waters, rich in diverse sea life. As the name suggests, Akumal's main attraction is the turtles, which often come in large numbers around its beaches. There are 3 sheltered bays – Half Moon Bay, Greater Akumal Bay and Aventuras Akumal Bay – which are all great places to swim, snorkel and kayak. Arrive early to enjoy better visibility in the water. Remember to bring your own children snorkels, as services on the beaches only provide adult sizes. Insider's tip: if anyone approaches you claiming you need to pay admission, simply walk away. The beaches are free to enter.
Location: Akumal, Quintana Roo, Mexico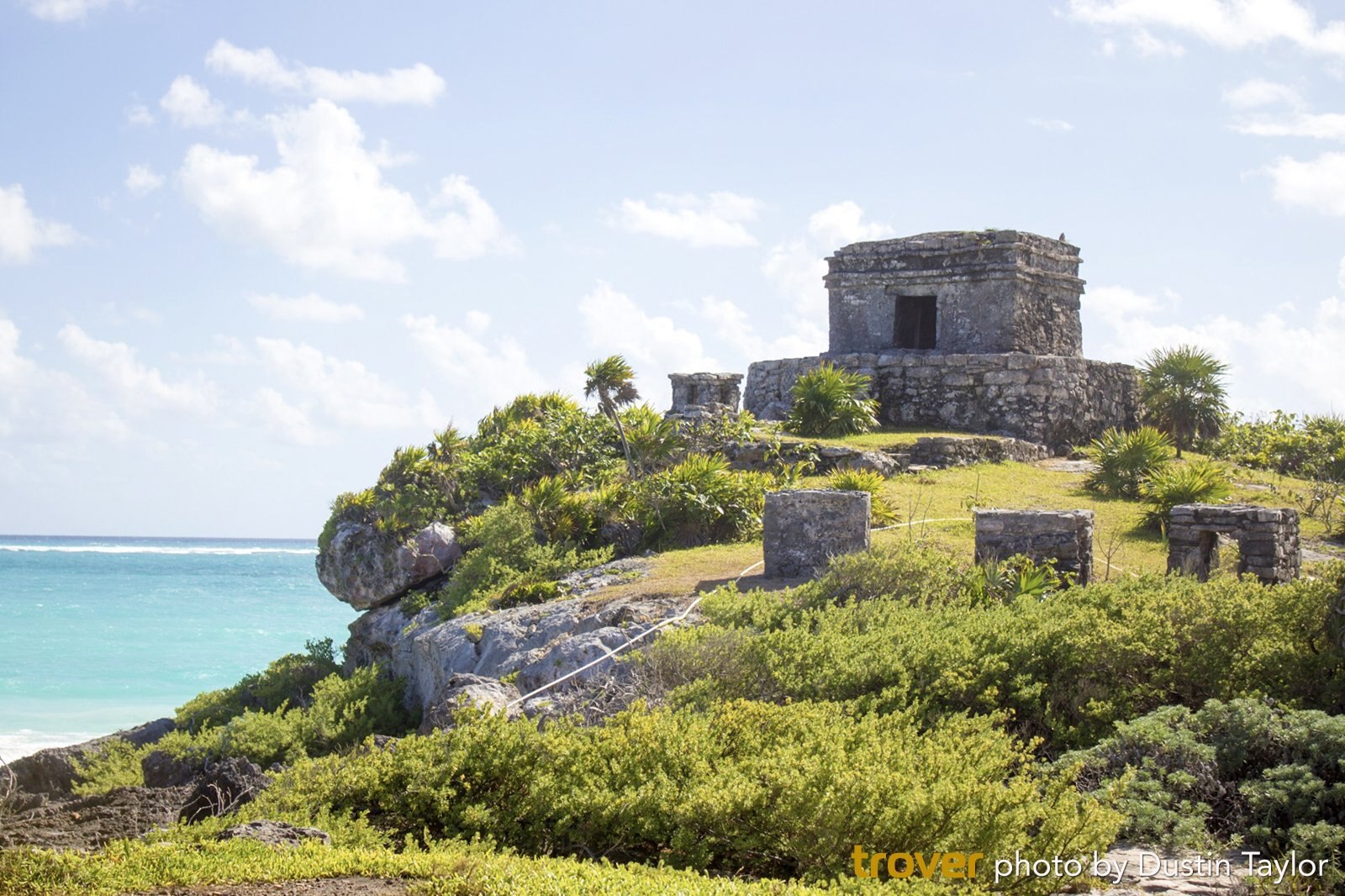 The Tulum Ruins
A bit of history for the family
The Tulum Ruins, dating to the 13th century, may not be as impressive as Chichen Itza or the Coba ruins, but the location more than makes up for that. Found on a craggy cliff overlooking the turquoise water of the Caribbean, the ruins offer a truly snap-worthy setting. Come early to avoid the crowds and explore the ruins in relative peace. They offer a superb place to mix leisure and history, where you can peruse the ancient remains of the pre-Columbian Mayan city and then head down to the beach below and lounge in the sun. Children will love spotting the countless iguanas which suntan on the ruins.
Location: Zona Arqueológica de Tulum, Carretera Federal & Cancún - Chetumal KM 230 307, 77780 Tulum, Quintana Roo, Mexico
Couples
Families
History
Photo
Budget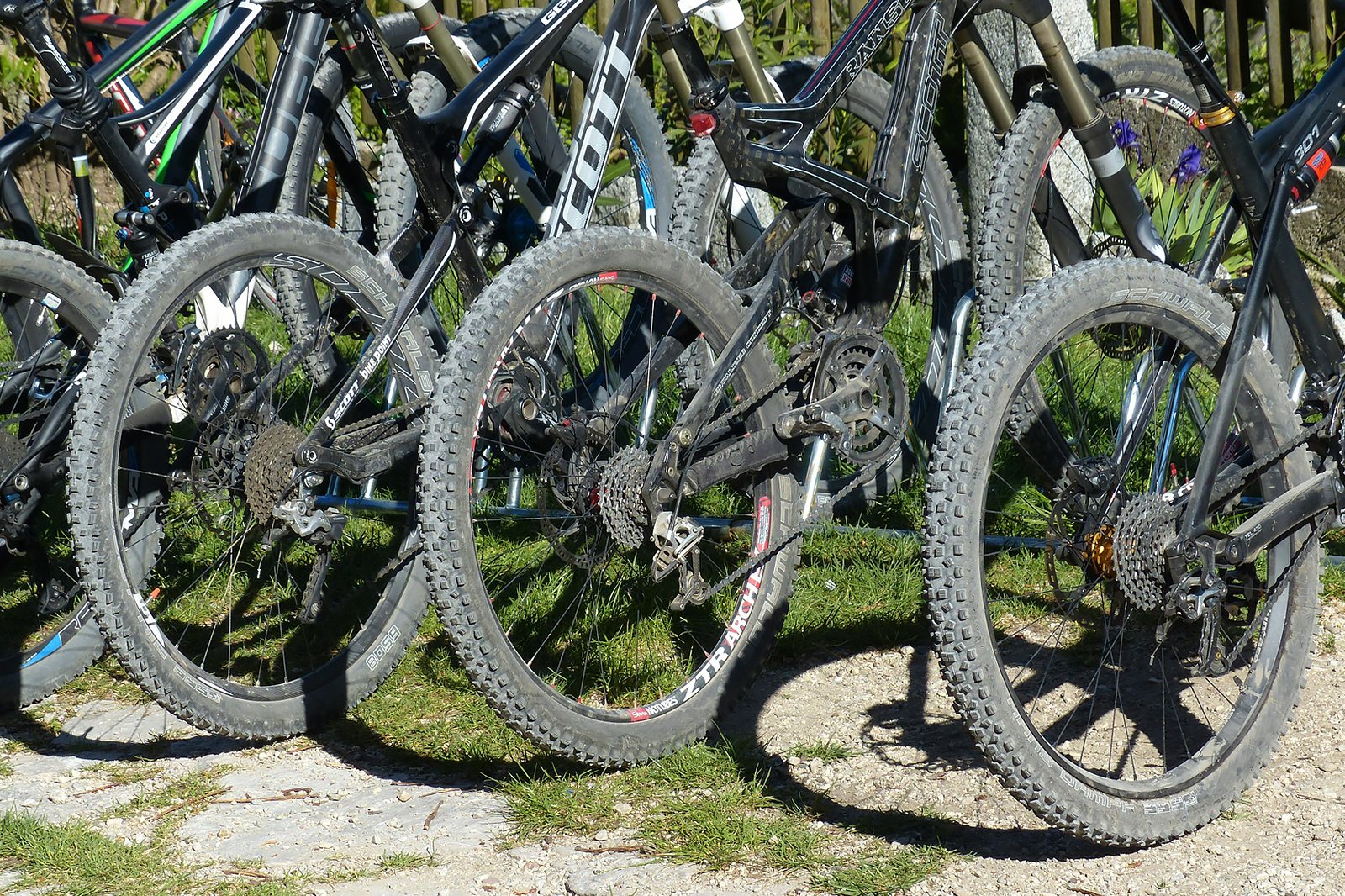 Explore the town with Tulum Bike Tours
Pedal through paradise
Tulum Bike Tours offer unique bike and walking tours of the natural, archaeological and cultural marvels of the Yucatan Peninsula. For families looking for active exploration and loads of fun, the tours will certainly deliver. They're guided by experts in Mayan nature and archaeology, who also love cycling and the environment. Tour sizes are limited to keep the experiences intimate and to avoid disruption to the environment. There are 5 bike tours and 3 walking tours to choose from, starting from $85 per person. Each lasts about 3 hours and include quality mountain bikes as well as snacks and water.
Location: Calle Polar, entre Calle Beta y Orion, Tulum, Quintana Roo, Mexico
Open: Monday – Saturday from 10am to 6pm
Phone: +52 984 140 7870
Couples
Families
Photo
Adventure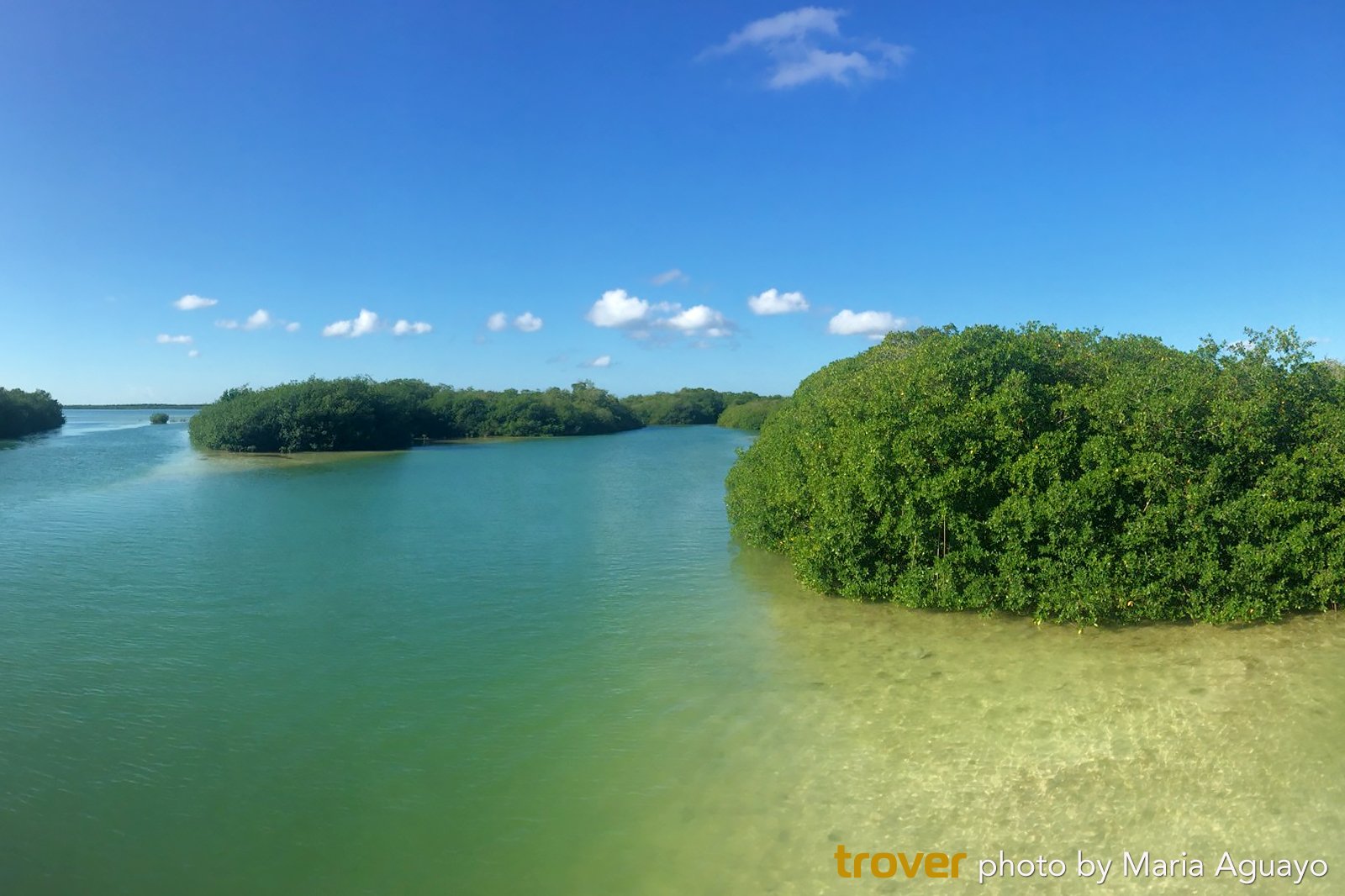 Explore diverse wildlife at Sian Ka'an Biosphere
A must-do for adventurous families
The Sian Ka'an Biosphere is a world of its own, containing countless diverse ecosystems and 23 known archaeological sites from the Mayan civilisation. Whether you and your family are looking to get up-close and personal with nature or with history, the national park will stun you with its beauty. It's recommended to rent your own car to drive to the reserve to avoid steep tour prices. When you get there, pay for a motorboat to take you around the waterways, where you'll see wildlife at its best. Look out for crocodiles!
Location: Felipe Carrillo Puerto, Quintana Roo, Mexico
Couples
Families
Photo
Adventure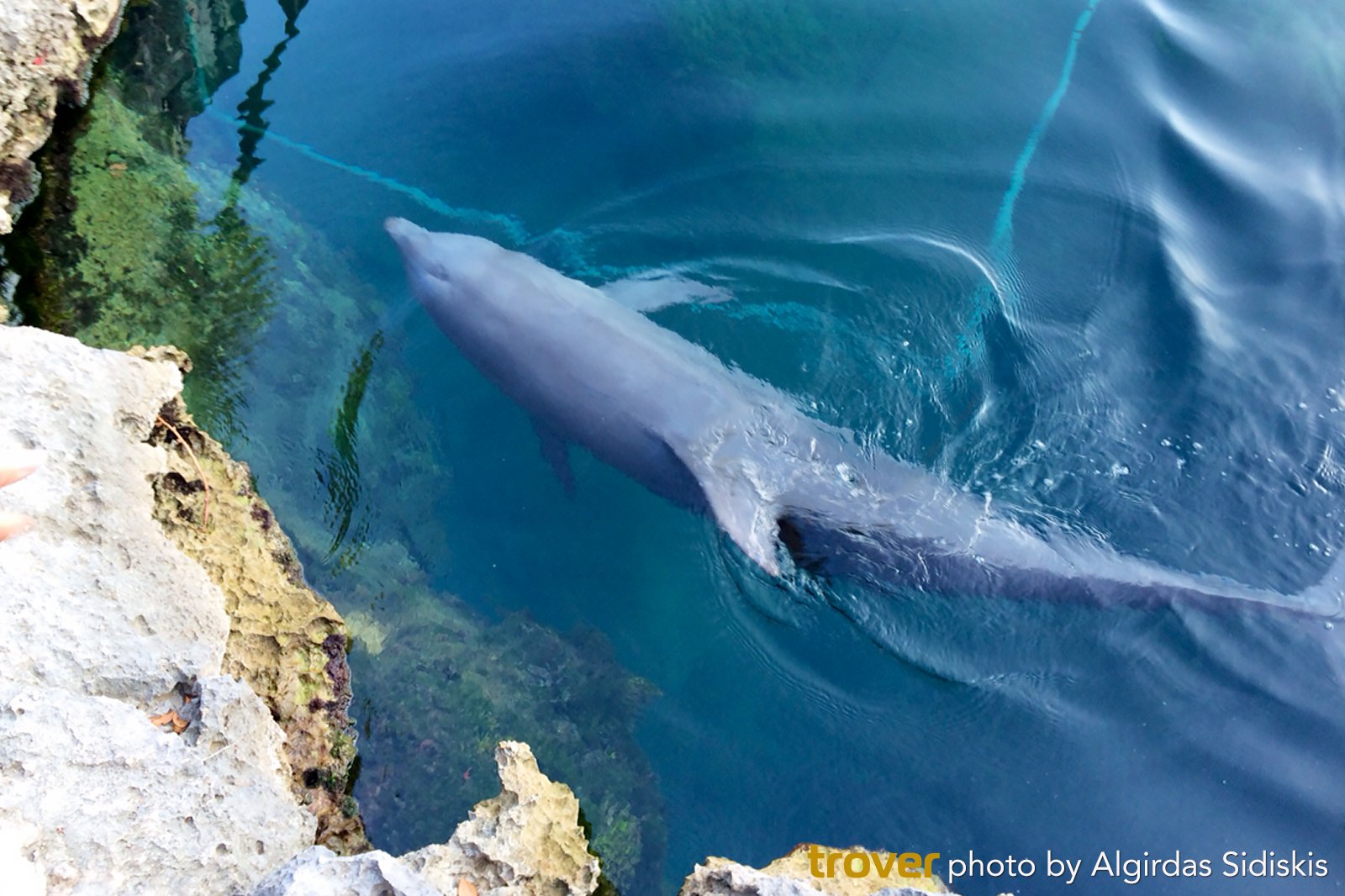 Delphinus Xel-há
Swim with dolphins in a natural lagoon
Delphinus Xel-há boasts the biggest natural aquarium in the world and is found just 10 minutes away from Tulum. The facility prides itself in its outstanding welfare and sustainability, offering beach-cleaning and environmental protection programmes. Xel-há allows visitors to swim in close proximity to dolphins, but the animals are not forced to carry anyone or perform any tricks. Enjoy the crisp water while floating around with some of the most gentle sea creatures in the world. Watch out for the hefty prices of the photos, but remember that they're not a necessary purchase.
Location: KM. 240, Módulo B, Chetumal, Puerto Juárez, 77780 Tulum, Quintana Roo, Mexico
Open: Daily from 8.30am to 6pm
Phone: +52 800 335 3461
Couples
Families
Photo
Unusual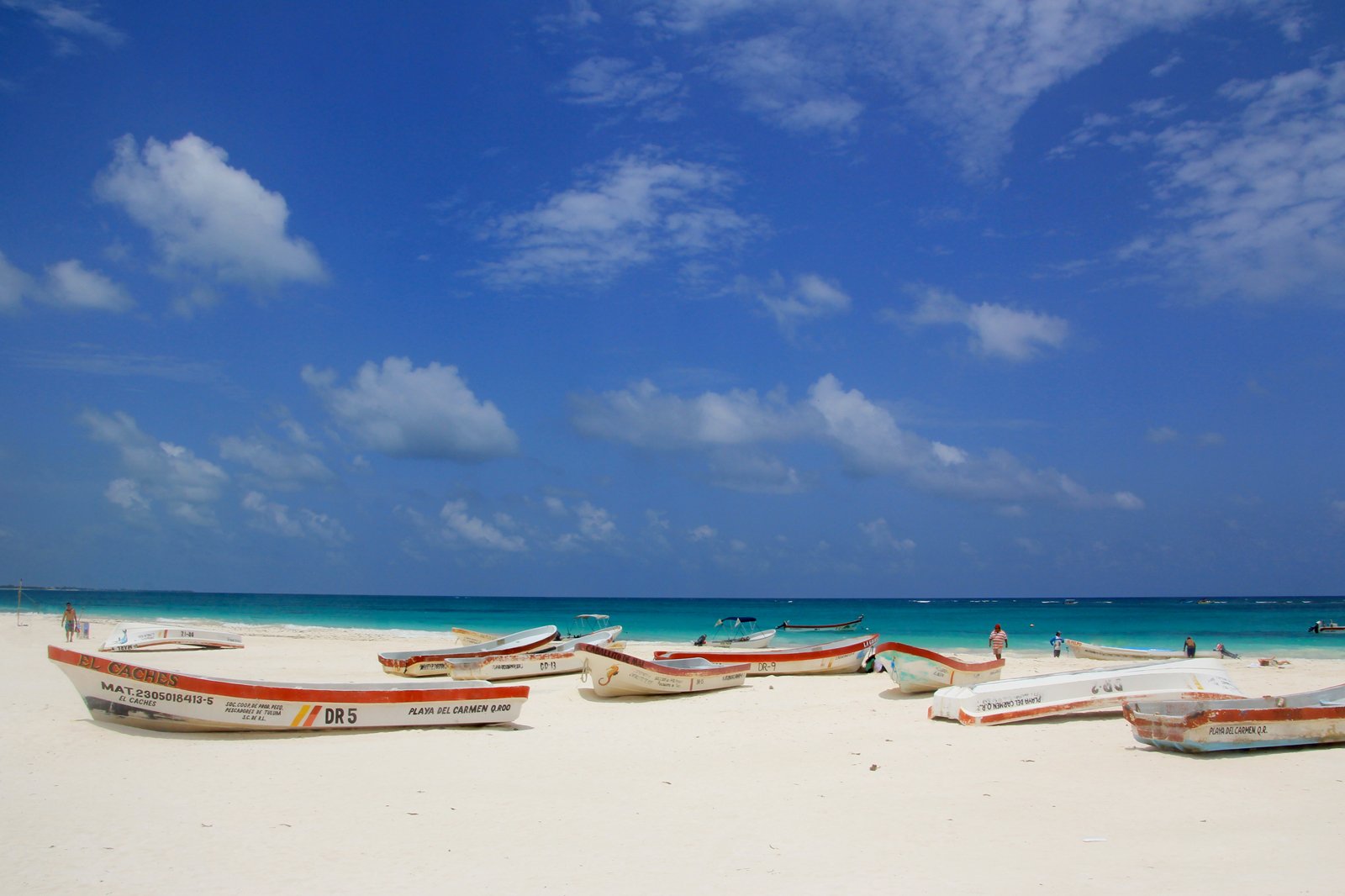 Relax on Playa Paraíso
Ideal for those lazy days
Playa Paraíso has been labelled as one of the most beautiful beaches in Mexico and we can totally see why. This sugary-white stretch of sand works is bordered by nodding palm trees and the translucent waters of the Caribbean Sea. If you're looking for a relaxing day, get to the beach early to snatch up a good spot, where you can lie around until the sun comes down. Kids will love splashing about in the calm waters and building sandcastles. The price for 2 chairs, a parasol and a table will usually be around 200 pesos.
Location: Playa Paraíso, Quintana Roo, Mexico
photo by diego_cue (CC BY-SA 3.0) modified
Cenote Dos Osos
A cenote with water slides
Cenote Dos Osos, also known as Cenote de la Vida, is a lovely display of Tulum's natural beauty coupled with great facilities to keep children entertained. Located 10 minutes south of Tulum, the cenote is marked by large stone-carved bear statues, from which the cenote got its name. You can have plenty of fun with canoes, a jumping point, a slack line and slides. This cenote also allows you to bring your own food and drink, so pack a yummy picnic and have a family lunch on one of the tables and chairs near the cenote.
Location: Cenote Dos Osos, Carretera Federal 307, 77780 Tulum, Mexico
Open: Daily from 8am to 6pm
Couples
Families
Photo
Unusual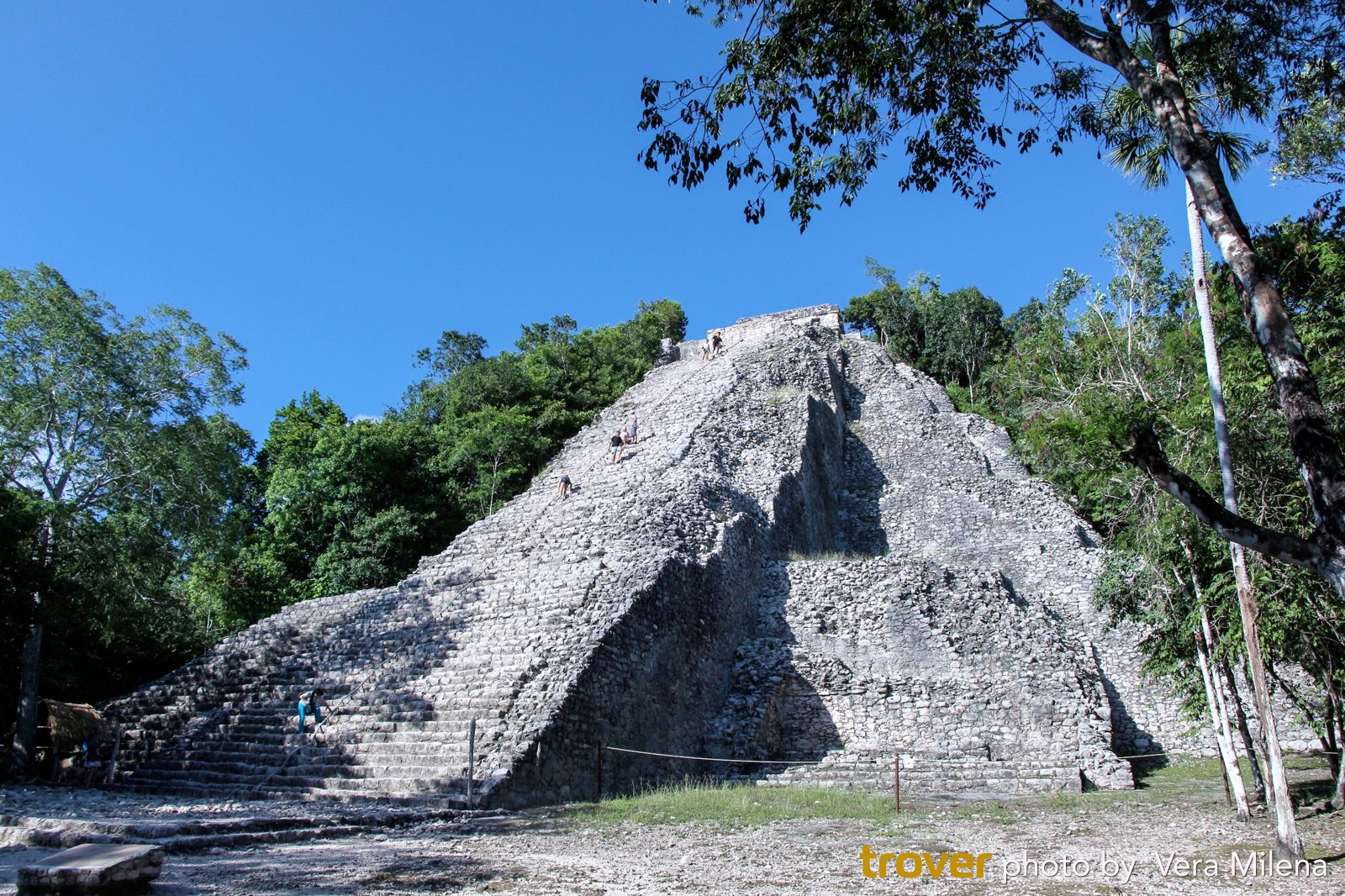 Day trip to Coba
Visit the ruins or meet some monkeys
Coba is an ancient city containing some of the best examples of Mayan ruins. It's often referred to as the 'City of White Roads' because of its white-stone causeways, which meander through the city. If you're feeling adventurous, rent some bicycles and make your way through the lush jungle to discover some amazing Ancient Mayan ruins (including a pyramid you can climb!). At the monkey sanctuary, come face-to-face with howler monkeys in the wild. To experience both, book a tour. Many also come with a tour of a cenote and zip-lining across a lagoon.
Location: Zona Arqueológica de Coba, Coba 77793, Mexico
Couples
Families
Photo
Adventure