10 Best Things to Do in Ottawa
What is Ottawa Most Famous For?
Ottawa is Canada's capital city. This means it's also home to the seat of the Canadian government and promises sightseeing and attractions that are to some degree, rich in history. For this, you can make your way to picturesque Parliament Hill, home to the city's grandest neo-Gothic buildings set by the southern bank of the Ottawa River.
Another grand landmark in Ottawa not to be missed is Notre-Dame Cathedral, with its towering spires dominating the city skyline. Other things to do in Ottawa include cruising along Ottawa River, or boating in Rideau Canal which turns into the world's largest skating rink in winter – it's fair to say that Ottawa is great to visit in any season.
What are the best things to do in Ottawa?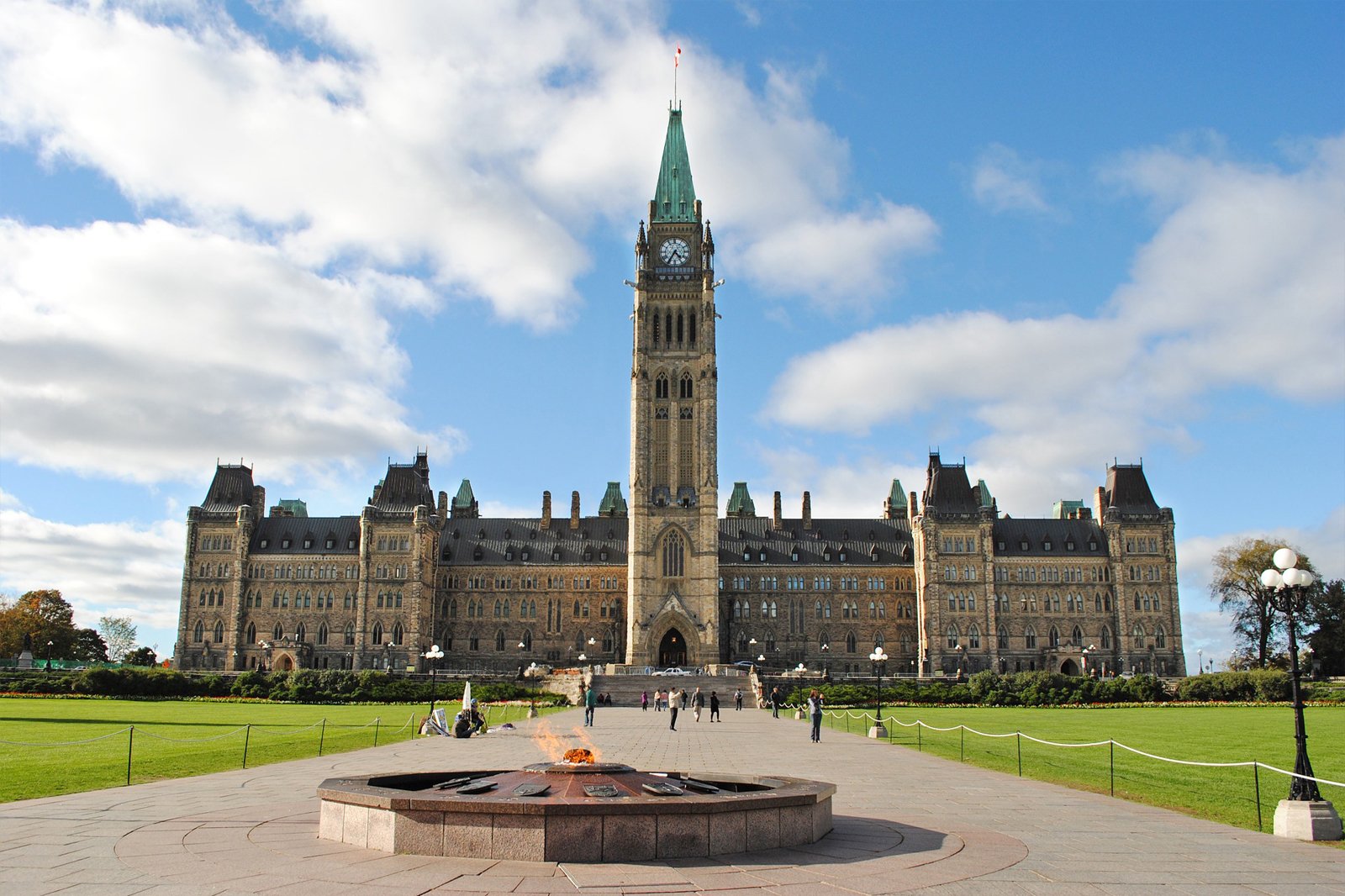 Start the day at Parliament Hill
See beautiful architecture by the Ottawa River
You can catch a sense of Canadian pride in the capital at Parliament Hill. It's a complex of beautiful Gothic revival buildings on the southern banks of the Ottawa River. You can admire its architecture with the striking Peace Tower's bells chiming at each quarter-hour, as well as the many statues around its manicured grounds. All these are set against the wonderful riverside landscape – it might be your most memorable snap. Free guided tours are offered for exploring inside the parliament buildings.
Location: Wellington St, Ottawa, ON K1A 0A4, Canada
Open: Monday – Friday from 8.30am to 5pm
Phone: +1 613-992-4793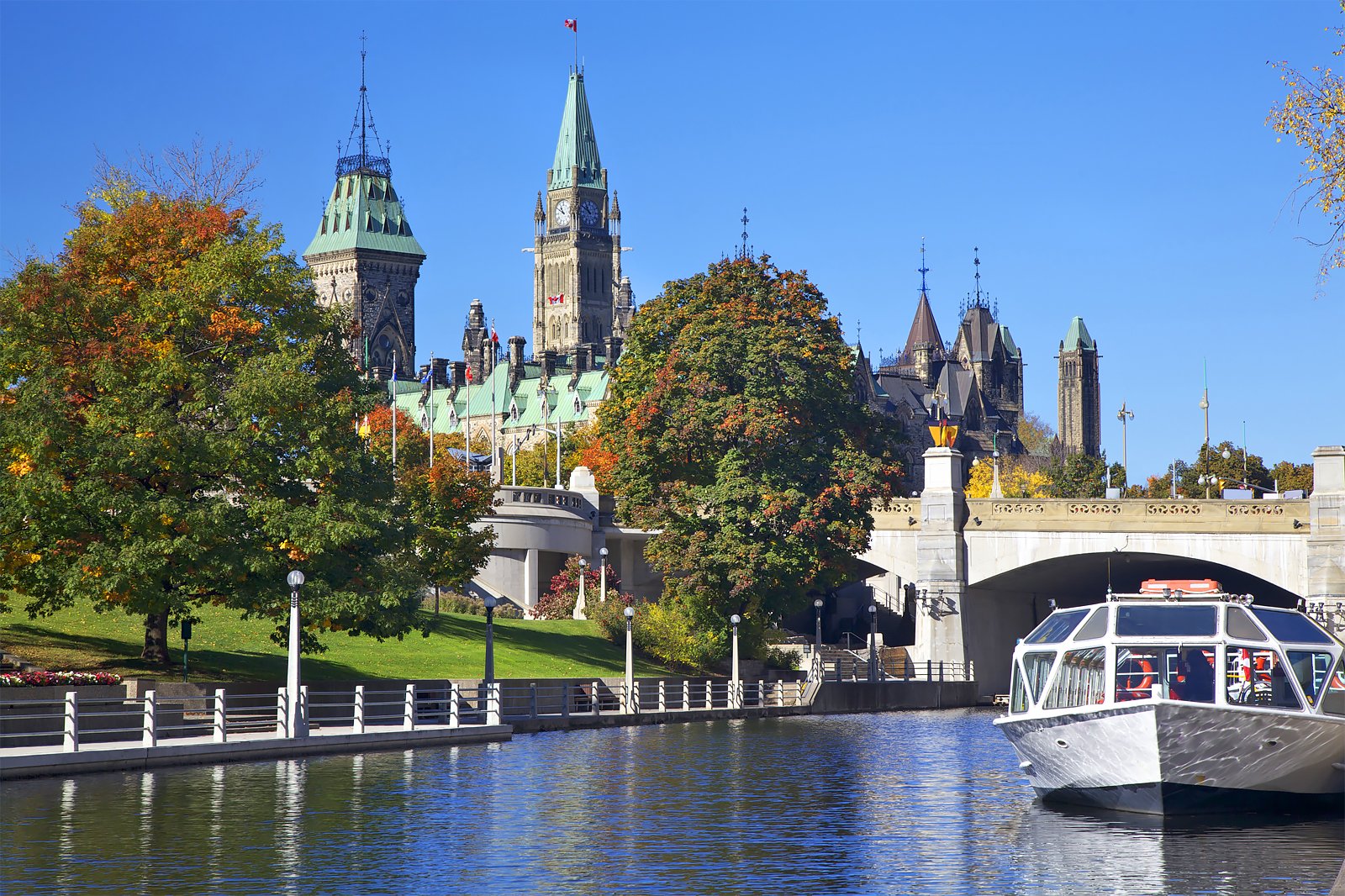 Boat along Rideau Canal
Or visit in winter to skate the world's largest rink
This canal system spans over 200 km and was added to the list of UNESCO World Heritage Sites, partly for its historical significance. The Rideau Canal retains most of its hand-operated locks and blockhouses but has become a popular recreational site since the 19th century. Pleasure boats continue to cruise its waters to offer a different sightseeing angle of Ottawa, with sightings of wildlife and impressive landmarks along the way. In the winter, the canal turns into the world's largest outdoor skating rink.
Location: Queen Elizabeth Dr, Ottawa, ON, Canada
Phone: +1 613-283-5170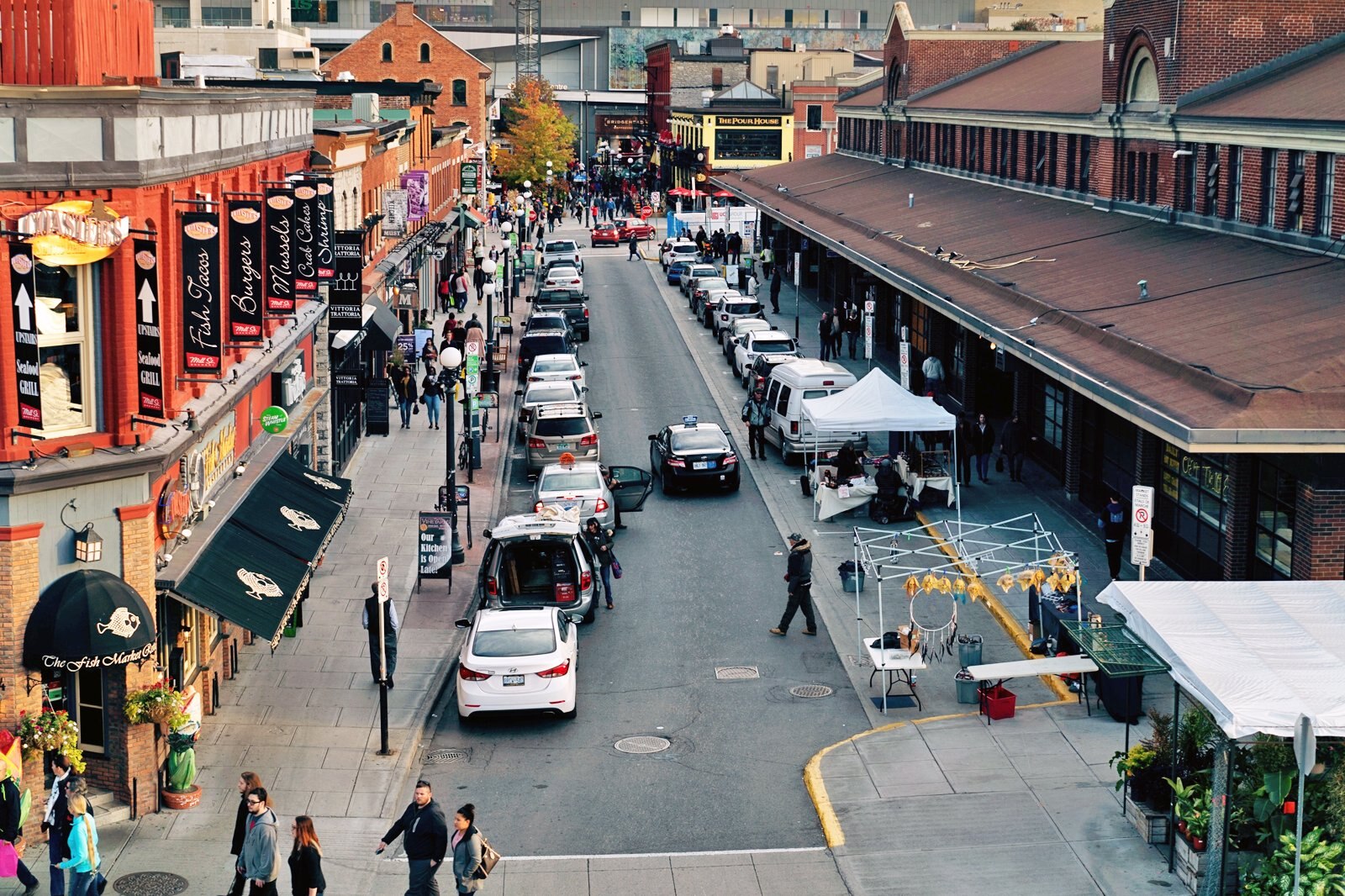 Shop at Byward Market
Discover and sample local produce
This is Ottawa's buzzing outdoor marketplace where local farmers showcase their freshest produce. It's also where you can pick up local gift items and handicrafts. Byward Market comprises historical tree-shaded cobblestoned courtyards connected by alleys. The neighbourhood around it reflects the market vibe with its collection of specialty snack bars and cafés, as well as art galleries and fashion boutiques. A trip to the market also offers you some bonus sightseeing, with some of Ottawa's historical buildings such as Clarendon Court nearby.
Location: 55 Byward Market Square, Ottawa, ON K1N 9C3, Canada
Open: Daily from 10am to 6pm (Thursdays and Fridays until 8pm, Sundays until 5pm)
Phone: +1 613-244-4410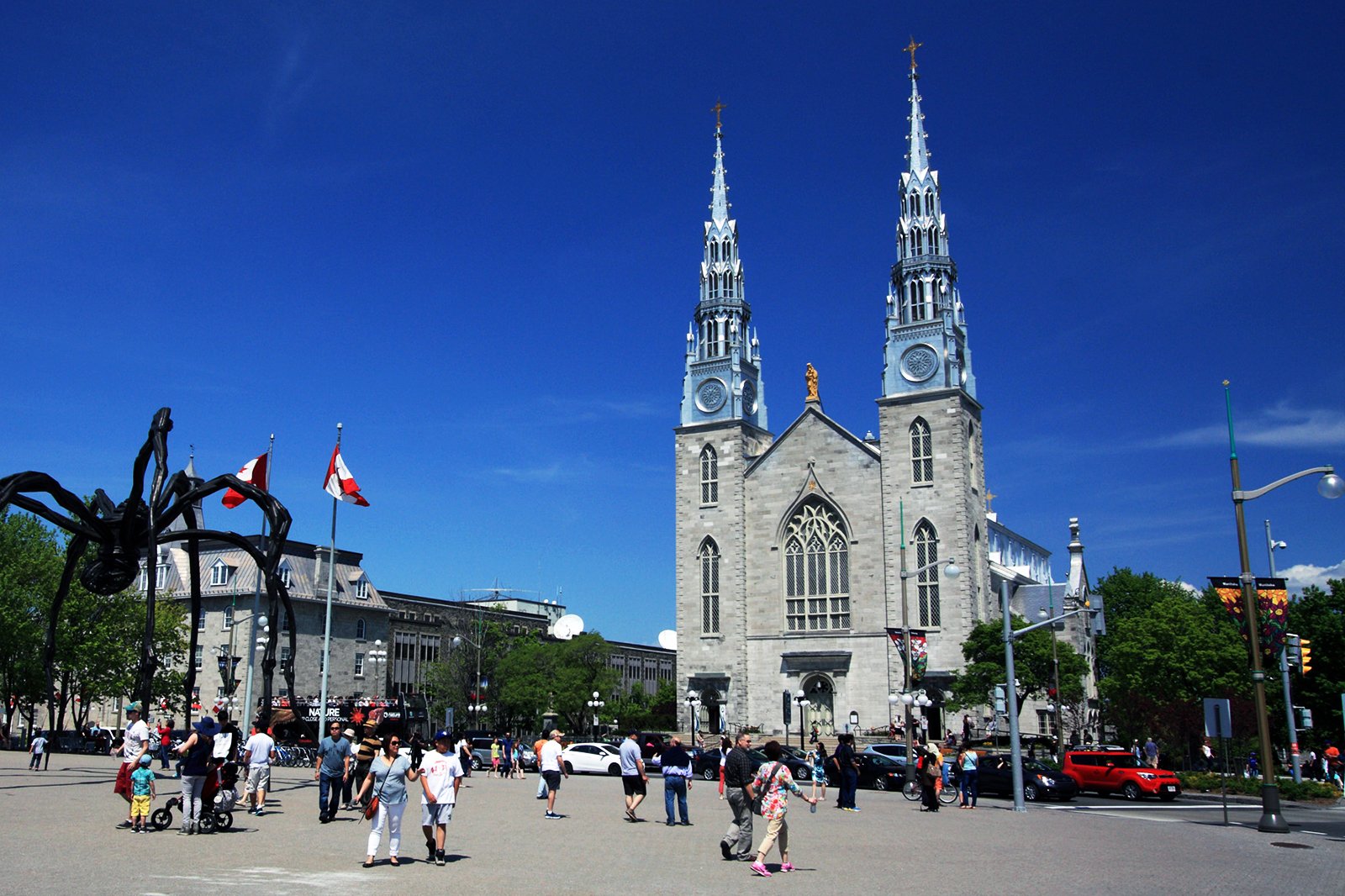 Must-See: Notre-Dame Cathedral
Admire the capital's oldest neo-Gothic basilica
This cathedral dates to 1841 and stands tall as the largest and oldest church in Ottawa. Its towering spires dominate the skyline, best seen from cruises along the Ottawa River. Inside Notre-Dame Cathedral, you'll find columns lining the aisles that lead you through its beautiful terraced galleries and stained-glass windows. You can find more of the basilica's Gothic revival designs in the sanctuary, adorned with original iconography and medieval-inspired sculptures. You can visit the church daily between masses and services, or book ahead for a guided tour.
Location: 385 Sussex Dr, Ottawa, ON K1N 1J9, Canada
Open: Mondays from 11.30am to 6pm, Tuesday – Saturday 9am to 6pm, Sundays from 8am to 8.30pm
Phone: +1 613-241-7496
photo by Vlad Podvorny (CC BY 2.0) modified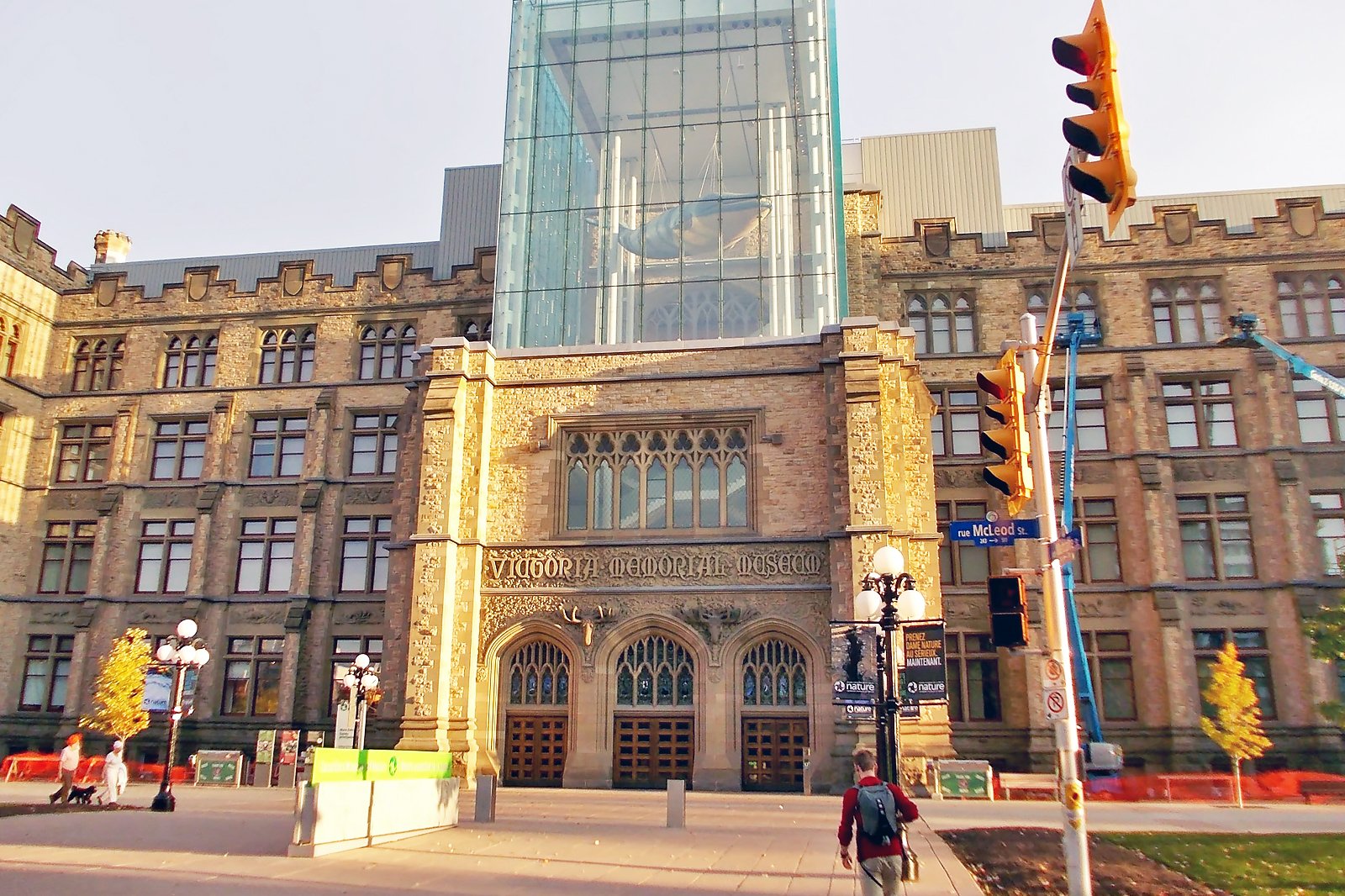 Walk among dinosaurs at the Canadian Museum of Nature
It's a castle full of amazing galleries
Reminiscent of a castle in the Scottish Highlands, this impressive building on McLeod Street houses world-class natural history exhibits. Among the best exhibits at the Canadian Museum of Nature is its paleontological gallery, which features awe-inspiring and life-size fossils in a swamp-like setup. Most of the other exhibits are detailed dioramas, ranging from hundreds of bird and insect specimens, a real blue whale skeleton, and a rich collection of earth minerals and rocks. There's also a butterfly garden with live specimens and a 3D movie theatre where you can watch HD documentaries.
Location: 240 McLeod St, Ottawa, ON K2P 2R1, Canada
Open: Tuesday – Sunday from 9am to 5pm (Thursdays until 8pm, closed on Mondays)
Phone: +1 800-263-4433
photo by Andrijko Z. (CC BY-SA 3.0) modified
Try BeaverTails pastry
Take a bite of the original Canadian fried dough
Ottawa is the birthplace of BeaverTails, a flat fried dough pastry that really resembles a beaver's tail. It's an original Canadian treat that you should try on your visit to Ottawa. It comes topped with your choice of sweet confections. The most popular toppings include cinnamon and sugar, chocolate hazelnut, cheesecake spread and caramel sauce, and vanilla and crushed Oreos. There are a few spots where you can find BeaverTails around Ottawa. The one at Byward Market is one of our favourites.
Location: 69 George St, Ottawa, ON K1N 1K1, Canada
Open: Daily from 10am to 11pm (Fridays and Saturdays until 12am)
Phone: +1 613-241-1230
photo by Michel Rathwell (CC BY 2.0) modified
Take in the view from Peace Tower
It's a focal landmark that you can climb
As the towering centrepiece at Parliament Hill in Ottawa, Peace Tower is hard to miss. Best thing is, you can climb up to the top for breathtaking views over Ottawa and the surrounding landscape by the riverbank. Inside, there's the 53-bell carillon that chimes every 15 minutes. You can see the huge bells on your elevator trip up. The Dominion Carillonneur also does some memorable tunes occasionally. The tower might not always be open but is usually part of the free parliament tours.
Location: 111 Wellington St, Ottawa, ON K1A 0A6, Canada
Open: Monday – Friday from 8.30am to 5pm
Phone: +1 613-992-4793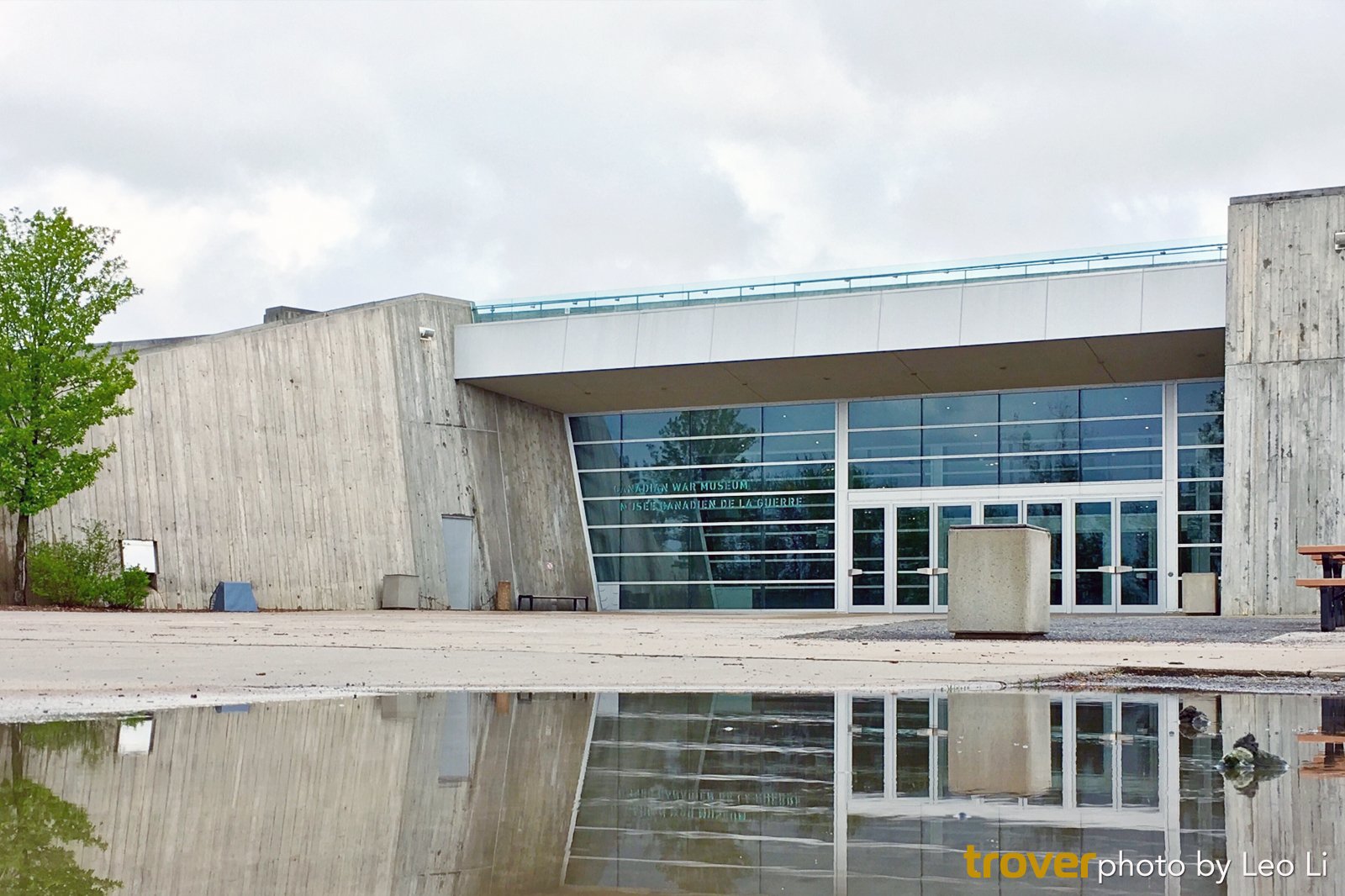 Must-See: Canadian War Museum
Explore Canadian military history
You can learn about Canada's military history at the Canadian War Museum. The museum's impressive wartime exhibits are housed inside a modern building at Vimy Place. It houses a rich collection of artefacts spread throughout 8 galleries. Items span from the tumultuous times of the First Nations through the American Revolution, as well as WWII and the Cold War. You can get up close with WWI tanks and artillery, Hitler's car, and even a McDonnell CF-1010 Voodoo interceptor that served the Canadian forces in the '60s.
Location: 1 Vimy Pl, Ottawa, ON K1A 0M8, Canada
Open: Daily from 9.30am to 5pm (Thursdays until 8pm)
Phone: +1 800-555-5621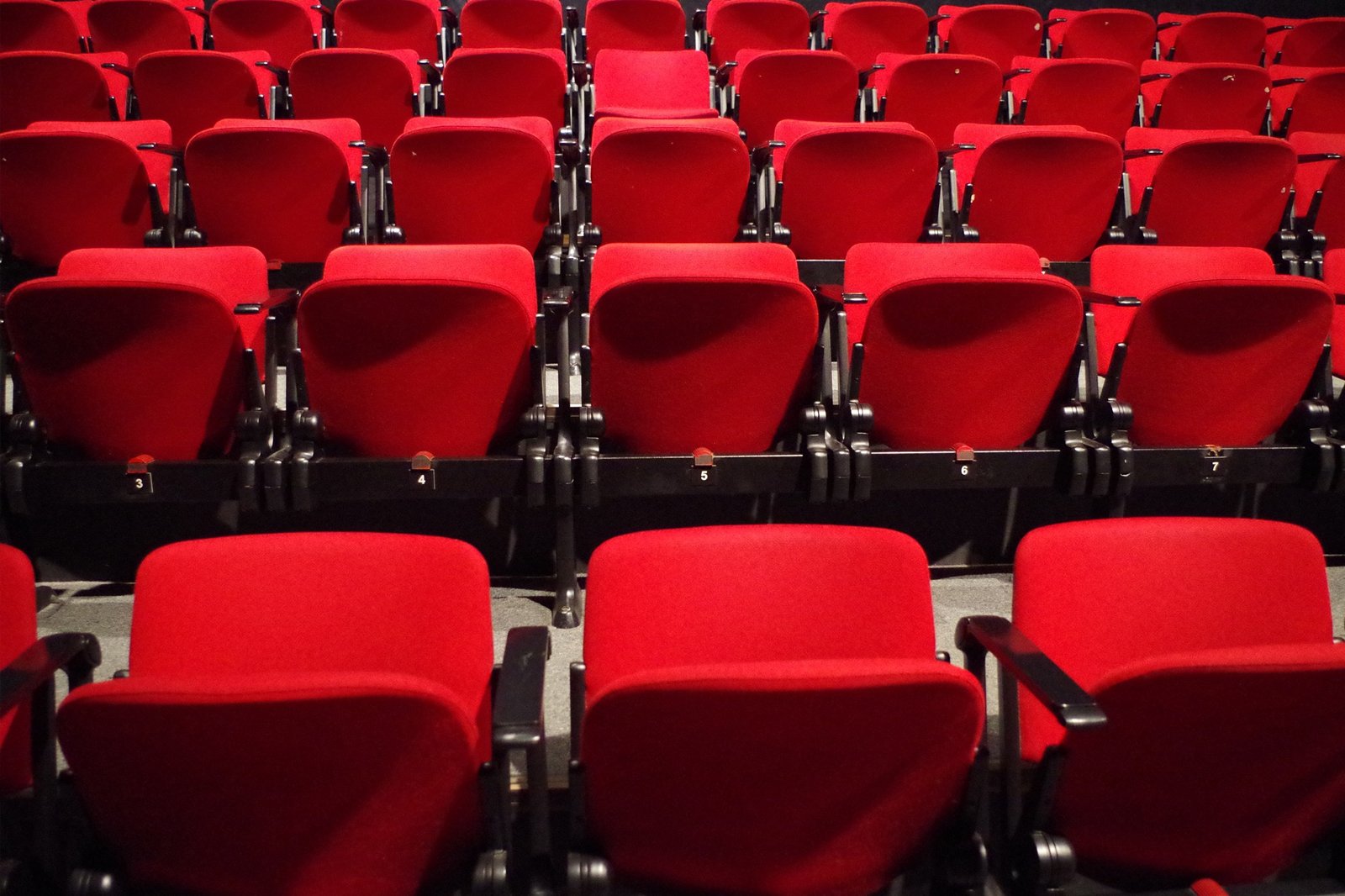 Watch a play at Ottawa Little Theatre
Enjoy live musicals in a century-old playhouse
Don't let its compact look from the outside mislead you. Step inside Ottawa Little Theatre, and you'll find a large auditorium with comfortable seats surrounding the stage where a good variety of live plays and musical performances take place. Productions range from children's classics such as Peter Pan and Wendy to dramas such as A Streetcar Named Desire. Fun trivia: the Ottawa Little Theatre's community claims that its most dedicated patron is Martha, a resident ghost from the Eastern Methodist Church that once stood here.
Location: 400 King Edward Ave, Ottawa, ON K1N 7M7, Canada
Open: Most shows start at 7.30pm
Phone: +1 613-233-8948
End the day bar-hopping along York Street
Enjoy an evening walk with plenty of places to party
The capital of Canada comes to life after dark, especially in its livelier neighbourhoods. York Street features Ottawa's highest concentration of hip bars, Irish pubs, and nightclubs. York Street is practically alongside Byward Market Square, a shopping and dining focal point in the city. For booze and a great party scene, you can start off at Liquor Store Party Bar with its warehouse-style club. For a more relaxed evening sipping wines, there's Vineyard's Wine Bar Bistro, which often throws in live jazz.
Location: York St, Ottawa, ON, Canada