10 Best Nightlife Experiences in Tainan
What to Do at Night in Tainan
These popular nightlife experiences in Tainan are excellent for those who prefer a family-friendly way of sightseeing after sunset. The city has plenty of cultural parks with vibrant light shows, as well as alleyways and Buddhist shrine that are lit with old-fashioned paper lanterns, creating a dreamy atmosphere at night.
Evening concerts often take place in several historic buildings across the city. You can also test your photography skills by visiting museums or taking a night cruise and enjoy the unique night-time scenery. Check out our guide to the best things to do in Tainan at night.
1
Blueprint Cultural and Creative Park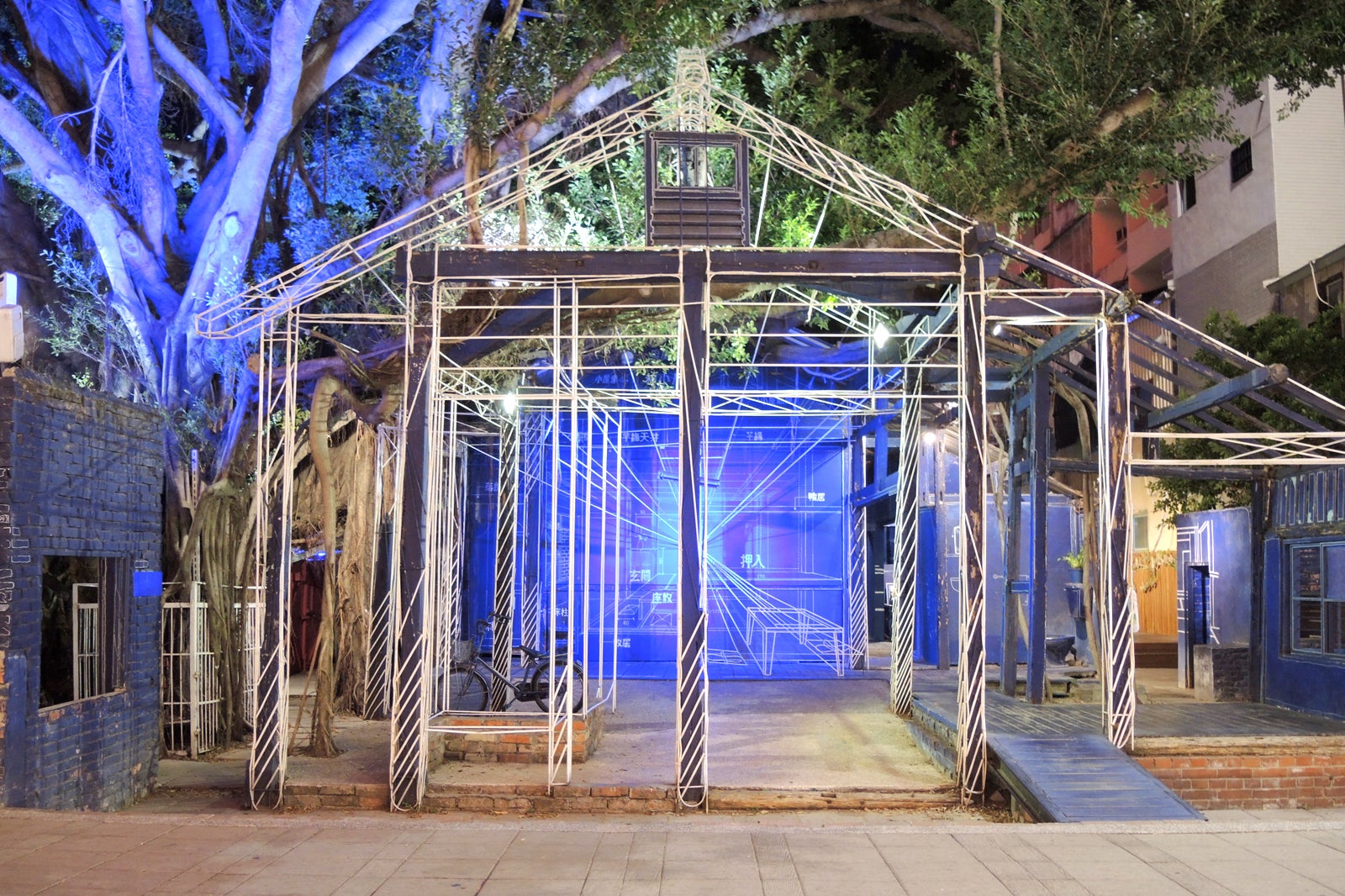 The Blueprint Cultural and Creative Park is located on Ximen Road in the South District of Tainan. Designed by artist Liu Guocang, the park features white lines marking deep-blue walls to give off a 3D illusion in certain angles.
The park also has many unique cultural and creative stores, as well as large murals, making it a great spot for Instagram shots. The large trees and old houses' retro designs make the Blueprint Cultural and Creative Park a popular night-time attraction in Tainan.
Location: No.12, Lane 689, Section 1, Ximen Road, South District, Tainan City, Taiwan 70245
Open: Daily from 10 am to 9 pm
Phone: +886 (0)6 222 7195
2
Hayashi Department Store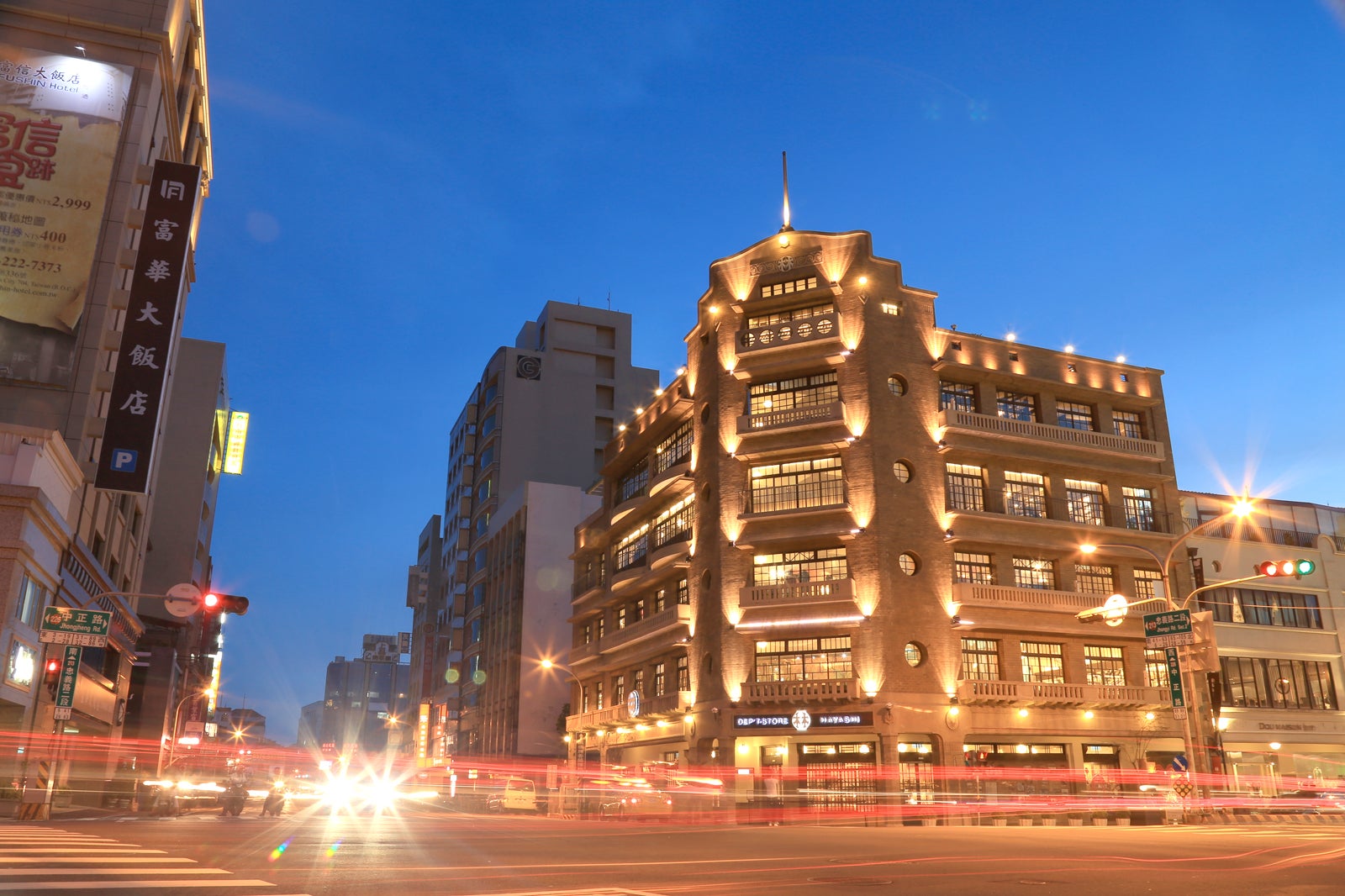 Hayashi Department Store, located in the West Central District of Tainan, was Taiwan's first fashion department store, having opened during the Japanese occupation.
While the building has been renovated over the years, it still has traces of airstrikes from WWII. You can take the retro-style elevator to the lower level, where there's a variety of creative trinkets, souvenirs, and postcards. for sale. The top floor of the Hayashi Department Store has an amazing above-ground Japanese shrine. After dark, the store is illuminated with a light show that looks like beautiful shells.
Location: No. 63, Section 2, Zhongyi Road, West Central District, Tainan City, Taiwan 70041
Open: Monday–Friday from 11 am to 7 pm, Saturday–Sunday from 11 am to 9 pm
Phone: +886 (0)6 221 3000
photo by Ltdccba (CC BY-SA 4.0) modified
3
Night concerts in Chihkan Tower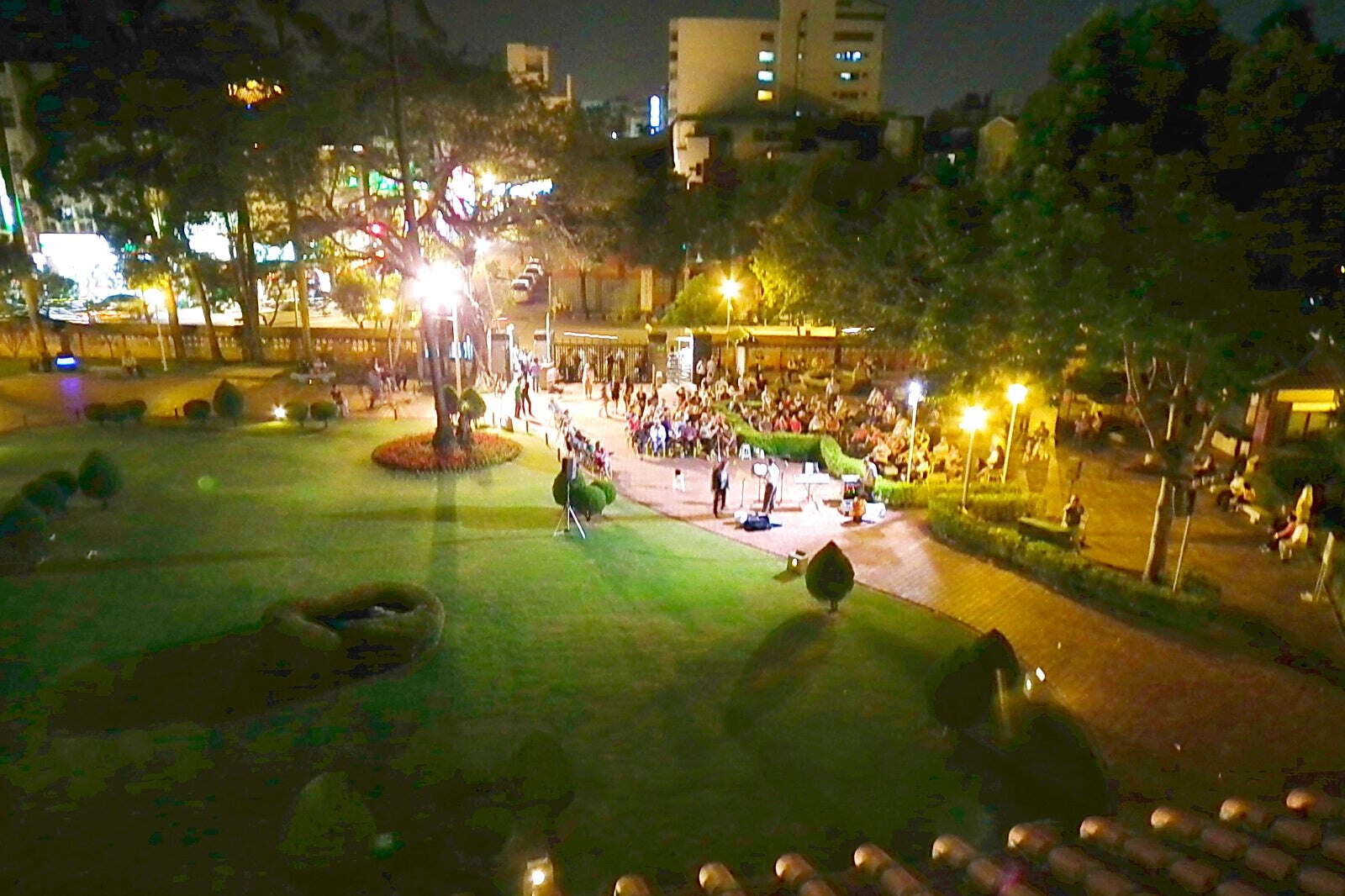 Chihkan Tower is located in the West Central District of Tainan. It was built by the Dutch during the 17th century, and was known as the 'Red Hair City'. While you can visit during the day, the tower's ancient architecture looks even more incredible as daylight fades.
The square in front of the tower often hosts performances by the Fucheng Ancient Music Salon, usually on weekend afternoons or evenings. If you're looking for something to do in the evening, it's worth paying a visit to appreciate the different appearance of the monument at night, enjoy music performances in the historic atmosphere, and experience the area's night-time charm.
Location: No. 212, Section 2, Minzu Road, West Central District, Tainan City, Taiwan 70042
Open: Daily from 8.30 am to 9.30 pm
Phone: +886 (0)6 220 5647
photo by lienyuan lee (CC BY 3.0) modified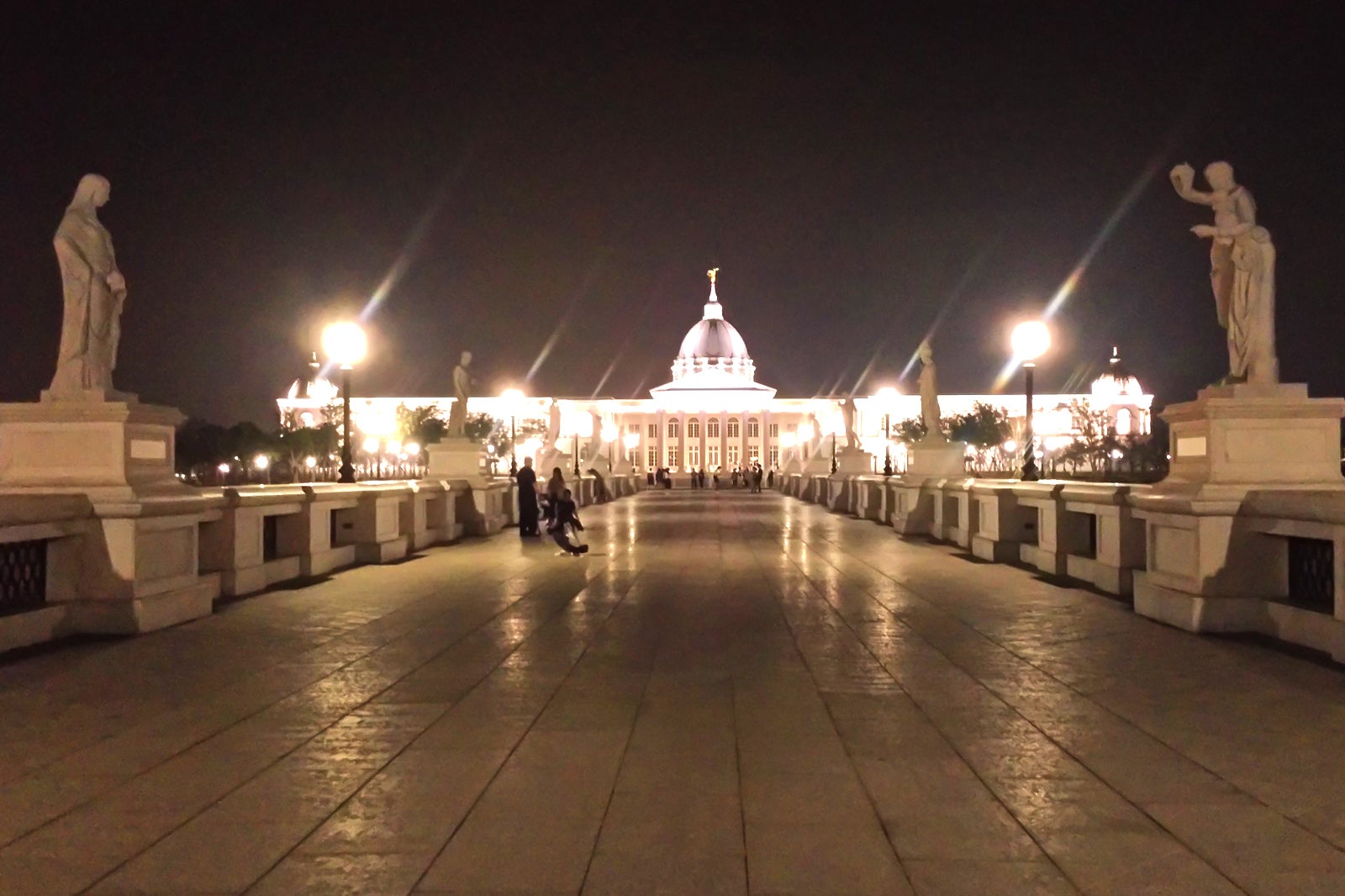 Chimei Museum in Tainan's Rende District was established by the founder of a well-known electronics group. The main museum occupies a white Greek-style building, featuring temples and statues in typical Greek and Roman styles.
A square in front of Chimei Museum has a magnificent fountain depicting Apollo, the sun god, riding a 4-horse carriage, surrounded with sea gods and dolphins. The Olympus Bridge is home to statues of 12 Greek gods, including Zeus. The classical European-style architecture is breathtaking by day, but looks even more spectacular when lit up at night. You'll see many couples here at night for wedding photoshoots.
Location: No. 66, Section 2, Wenhua Road, Rende District, Tainan City, Taiwan 71755
Open: Thursday–Tuesday from 9.30 am to 5.30 pm (closed on Wednesdays)
Phone: +886 (0)6 266 0808
photo by Chi-Hung Lin (CC BY 2.0) modified
5
Yuejingang Riverside Park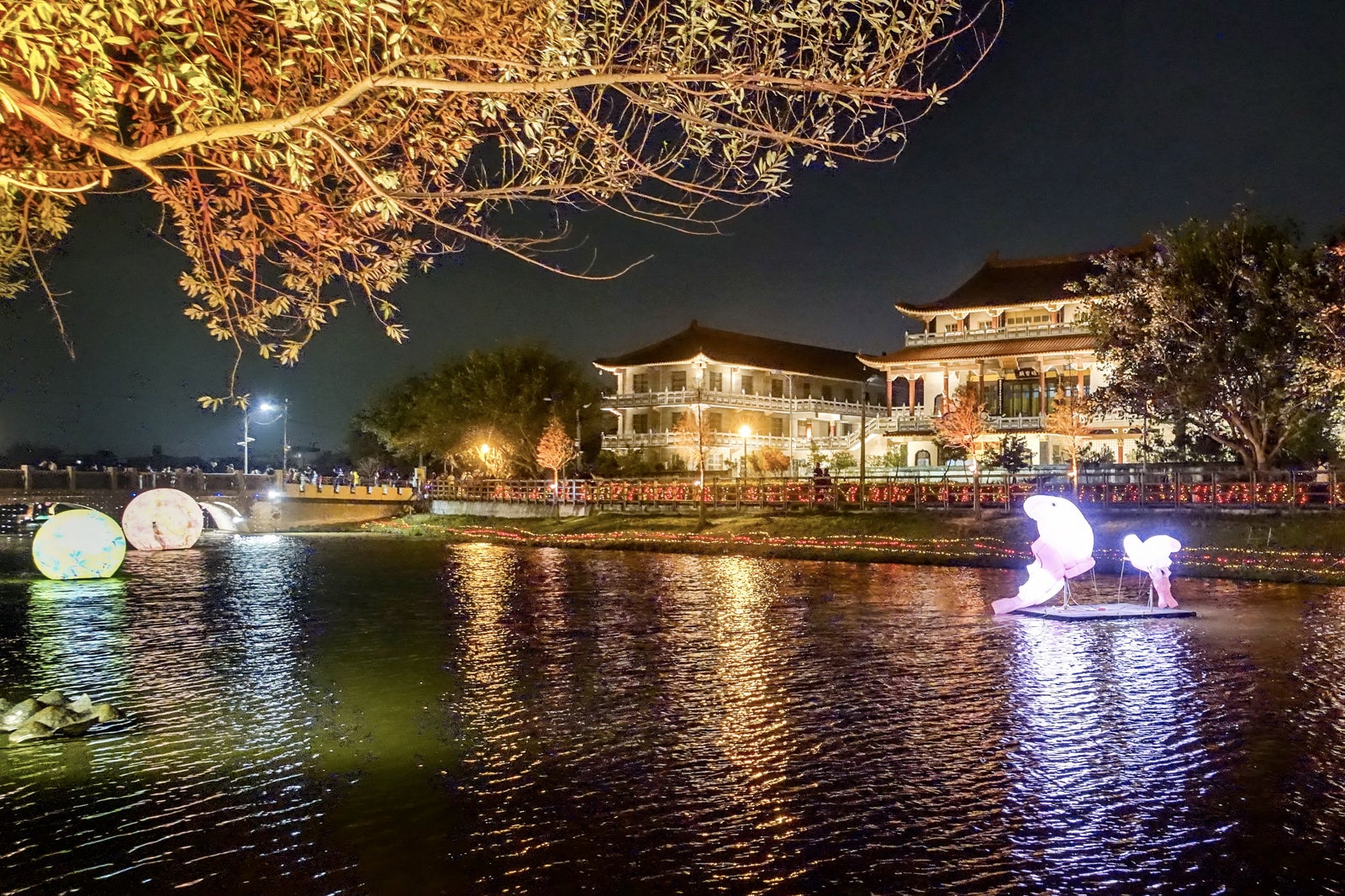 Yuejingang Riverside Park is located in the Yanshui District of Tainan. There's a walking route that takes you through the old Qing Dynasty streets, where you can explore old houses, gorgeous baroque buildings, and classic temples that survived the Japanese occupation.
Since 2012, the Yuejin Lantern Festival has been one of the city's most popular events. The light landscape created by international artists blends harmoniously with the natural landscapes on the streets waterfront scenery.
Location: Kangle Road, Yanshui District, Tainan City, Taiwan 737
Open: 24/7
photo by Mk2010 (CC BY-SA 4.0) modified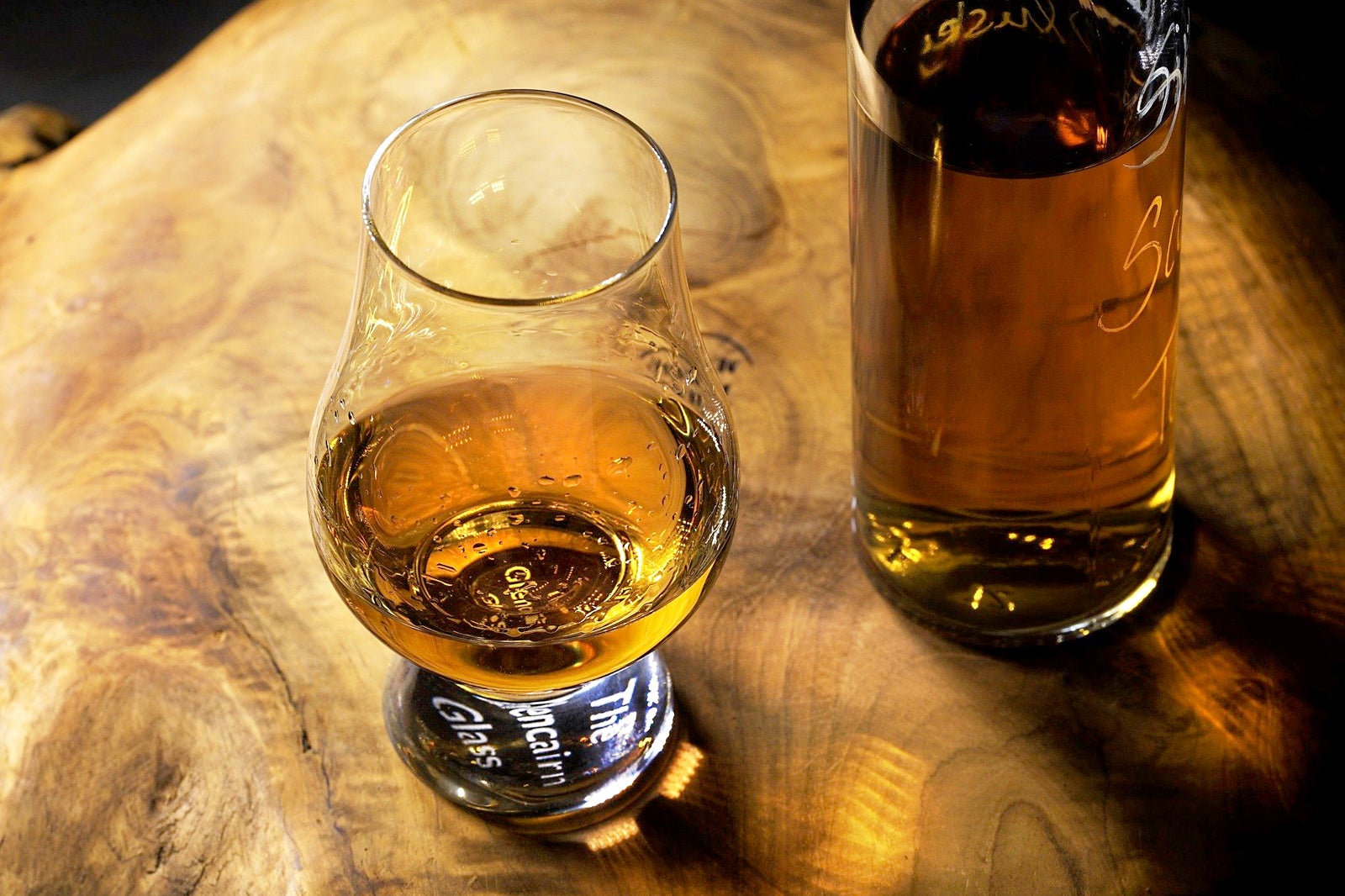 If you're in Tainan and want a few drinks, why not head for a retro-style bar to mingle with the friendly locals? On Xinmei Street, Bar TCRC is an award-winning but well-hidden bar with an original antique exterior. Get there early to get a place and enjoy the nostalgic vibe and attentive service.
For rock fans, there is a low-key local bar hidden in the alleys of Weimin Street. Bars located next to the railway tracks on Qingnian Road offer a laidback, cosy atmosphere. There are plenty of comfortable seats indoors and outside, suitable for gatherings of 3 to 5 people, as well as private spaces for 2.
7
Night cruise of Anping Canal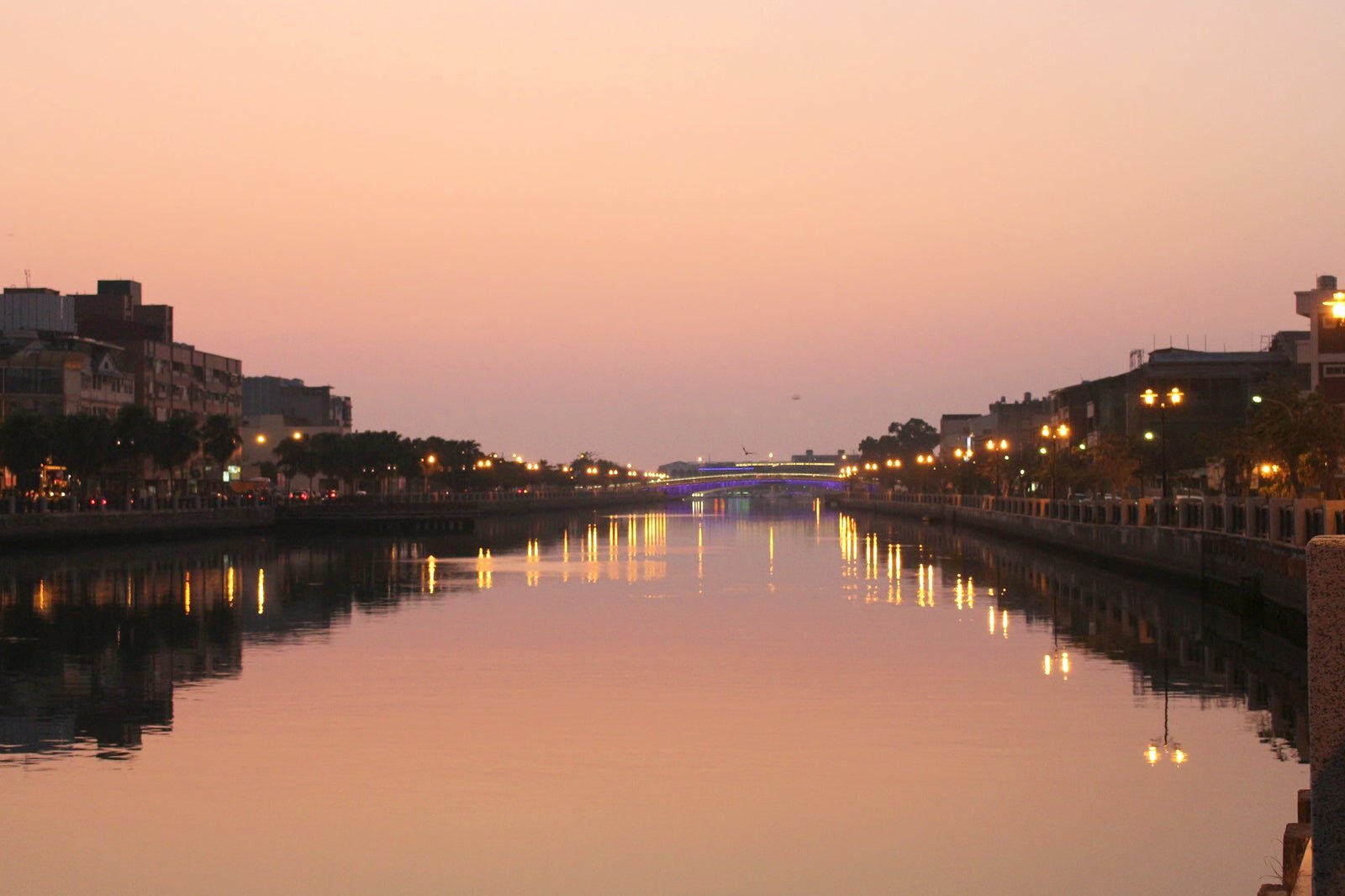 Couples
History
Photo
Nightlife
Anping Canal is a broad waterway with tree-lined paths overlooking Tainan City. You can also take a boat ride to enjoy the views in a leisurely way. The night cruises, in particular, have become the preferred option for those who want to see the city from the river.
While there's no sun at night, you get to see buildings bathed in artificial lights instead. As you cruise along the river, you can take in the magnificent city views, accompanied by music onboard. There is 1 section of the Anping Canal where passengers must duck to pass, so be sure to keep your wits about you.
Location: Anzai, Anping District, Tainan City, Taiwan 708
photo by Liao Zi (CC BY-SA 2.0) modified
8
Ten Drum Culture Village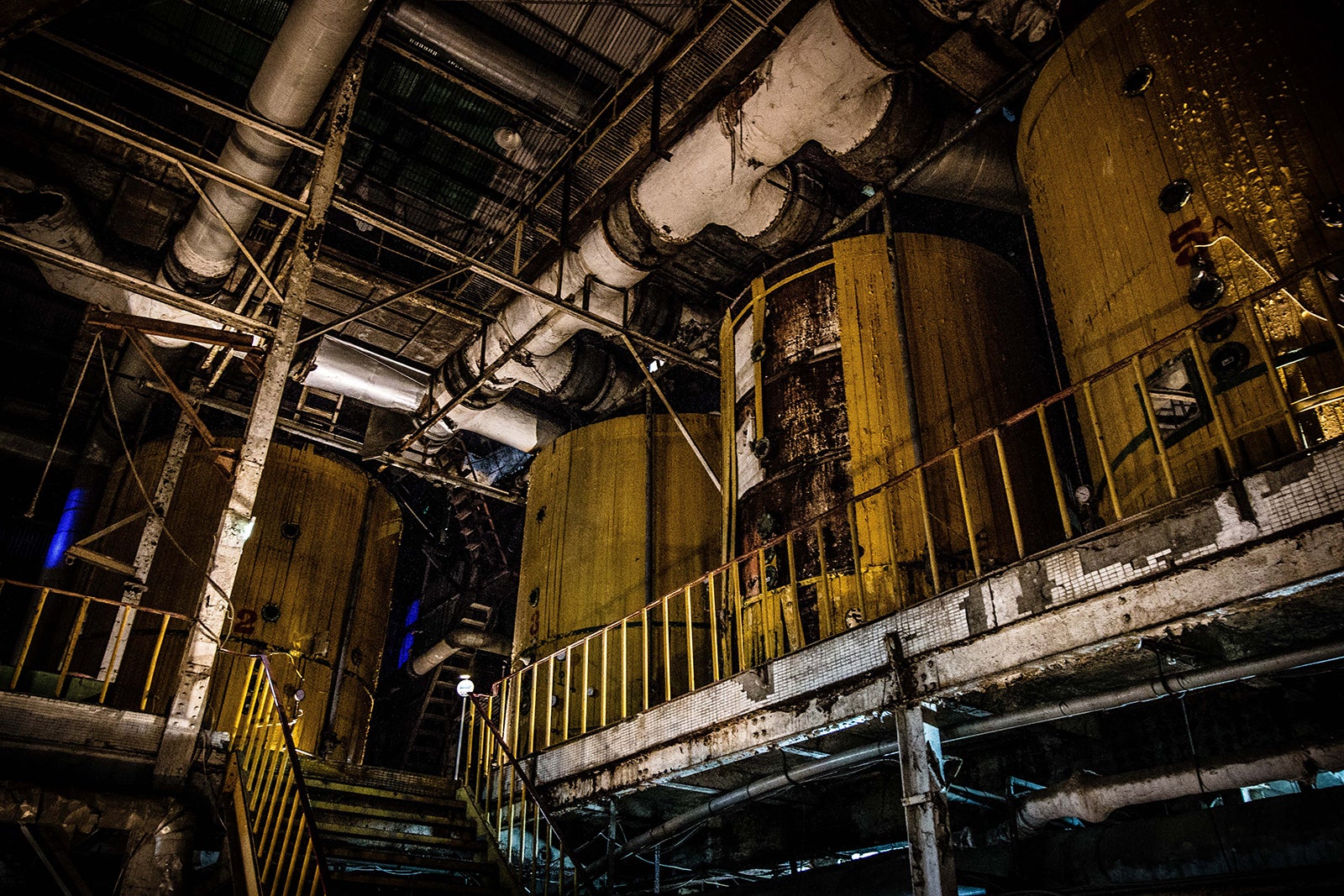 Ten Drum Cultural Village is a family-friendly attraction that was converted from an abandoned sugar mill in the Rende District of Tainan. You can explore abandoned industrial facilities and modern installations in the village. Attractive landscaping and creative artistic expression have transformed the mill into a scenic spot.
After sunset, you can still enjoy the 5-storey revolving slide, walk on the illuminated glass skywalk and the forest trail, and savour a fantastic night view woven by brilliant lights from a high altitude. If you're brave enough, take an exciting ride on the Paradise Swing, the highest facility in the Ten Drum Cultural Village.
Location: No. 326, Section 2, Wenhua Road, Rende District, Tainan City, Taiwan 71755
Open: Monday from 10:30 am to 5 pm, Tuesday–Friday from 10.30 am to 8 pm, Saturday–Sunday from 9.30 am to 8.30 pm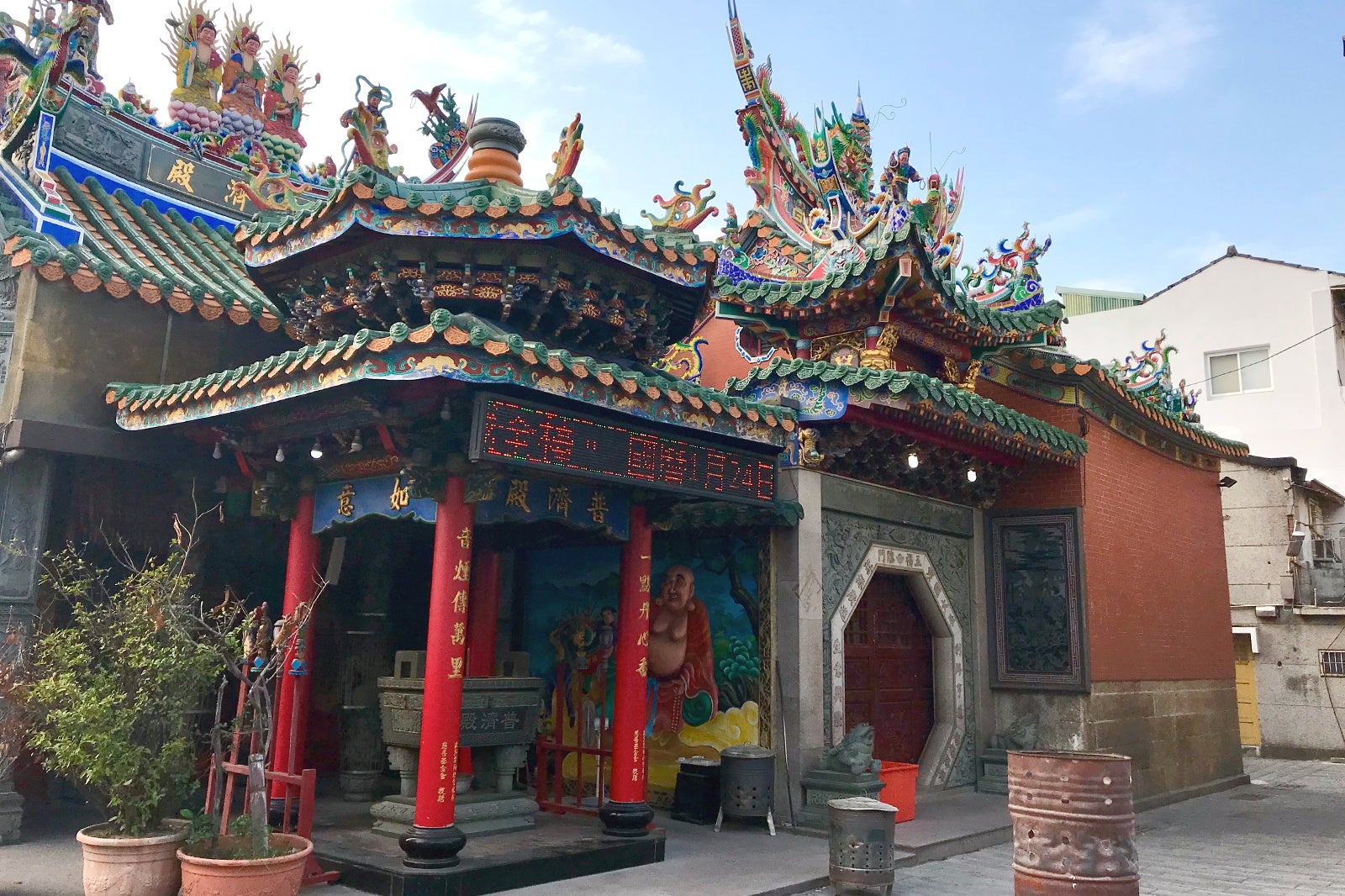 Puji Temple dates back to the Ming Dynasty and is dedicated to Guanyin (Goddess of Mercy). The shrine is beautiful any time of the day, but gets very popular in spring when lantern-painting activities take place. Many foreign tourists often come to visit and pay pilgrimage. Puji Temple's lantern-painting competition aims to promote traditional culture and allows people of all ages to participate.
It's spectacular and heartwarming to see thousands of lanterns, beautifully painted by participants, ascending to gracious heights and illuminating the sky. If you happen to be in Tainan during the Lantern Festival, why not come and see the extraordinary sea of lanterns in Puji Temple?
Location: No. 79 Puji Street, West Central District, Tainan City, Taiwan 70053
Open: Daily from 7 am to 9 pm
Phone: +886 (0)6 226 8774
photo by Outlookxp (CC BY-SA 4.0) modified
10
Lantern alley near Chihkan Tower
There's a lantern alley near Xinmei Street, diagonally opposite the Chihkan Tower. Subtly decorated by paper lanterns, this pathway may not be eye-catching at first glance, but it's actually full of history. You can find many restaurants and shops that are renovated and rebuilt from old houses. The Chi Kan Imperial Seal is a vegan restaurant that occupies a building that incorporates both Chinese and foreign architecture. Dining here gives an insight into the life of a wealthy Tainan entrepreneurial household.
Location: Lane 372, Section 2, Ximen Road, West Central District, Tainan City, Taiwan 70042