7 Best Shopping Experiences in Nara
Where to Shop in Nara
Nara's shopping choices surprises many day-trippers with its wide variety of goods – so much so that many regret that they didn't plan to stay longer. For serious shoppers who are after only top-quality Japanese items, look around the Higashimuki & Mochiidono shopping arcades as well as the traditional local shops in the charming old town quarter, Naramachi. Some of the shops have been in the same location for ages. There are many hidden gems scattered here and there so take your time and enjoy your Nara shopping experience.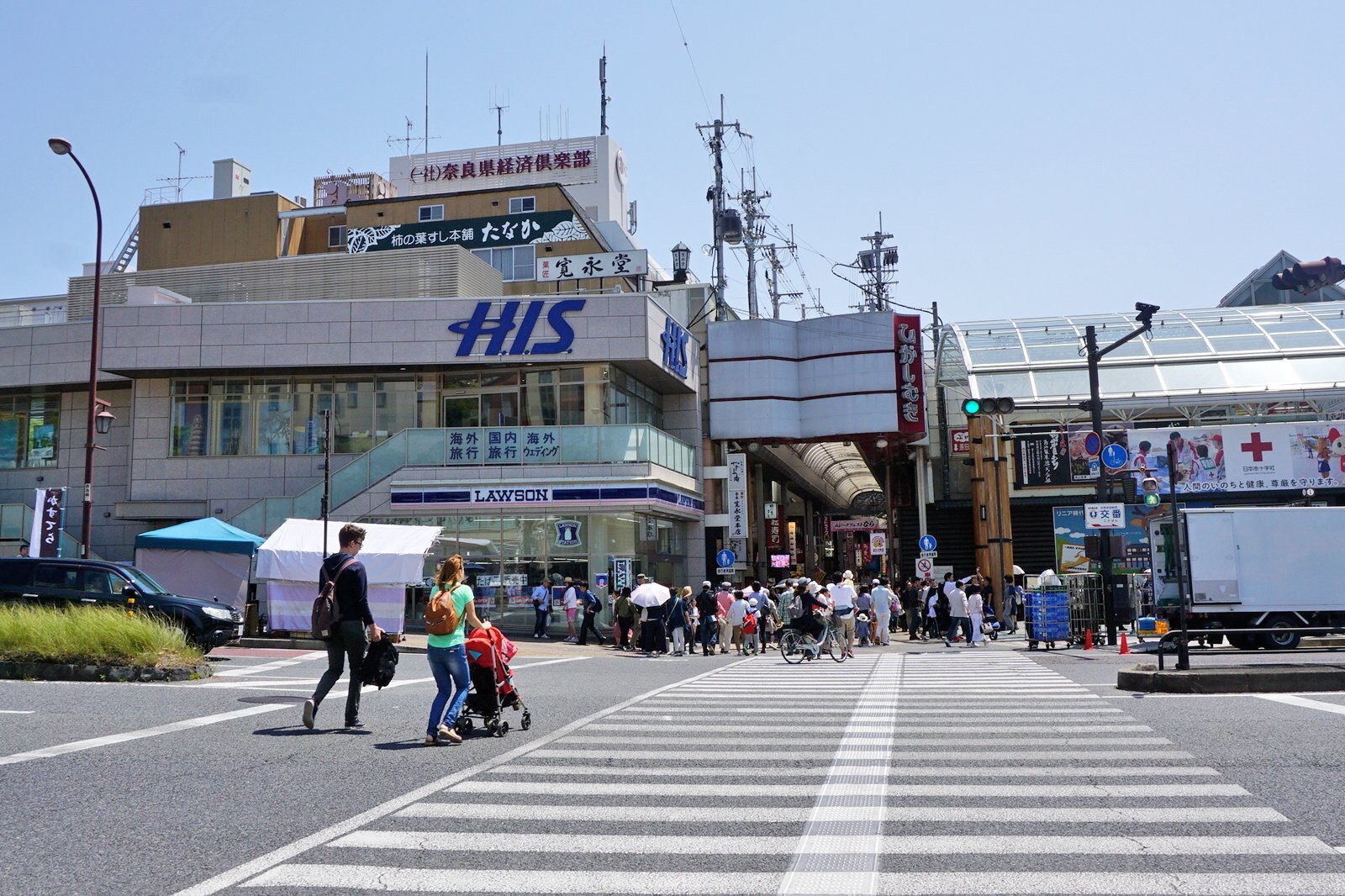 Higashimuki Shopping Arcade
Higashimuki is one of the most convenient and busiest shopping areas in Nara. This 250-metre-long covered shopping street extends east from Kintetsu Nara Station and Sanjo Dori Street. It's a pleasant place to stroll, browsing shops and stores selling souvenirs, arts and crafts, clothes, kimonos, as well as traditional Japanese sweets and ornaments. Highlights of Higashimuki Shopping Arcade include the Mafu-okai Shop, which specialises in Nara's traditional linen products, a 100-yen shop, and countless restaurants to select from.
Location: Minamimachi, Nara, Nara Prefecture 630-8216, Japan
photo by 小倉商事 (CC BY-SA 4.0) modified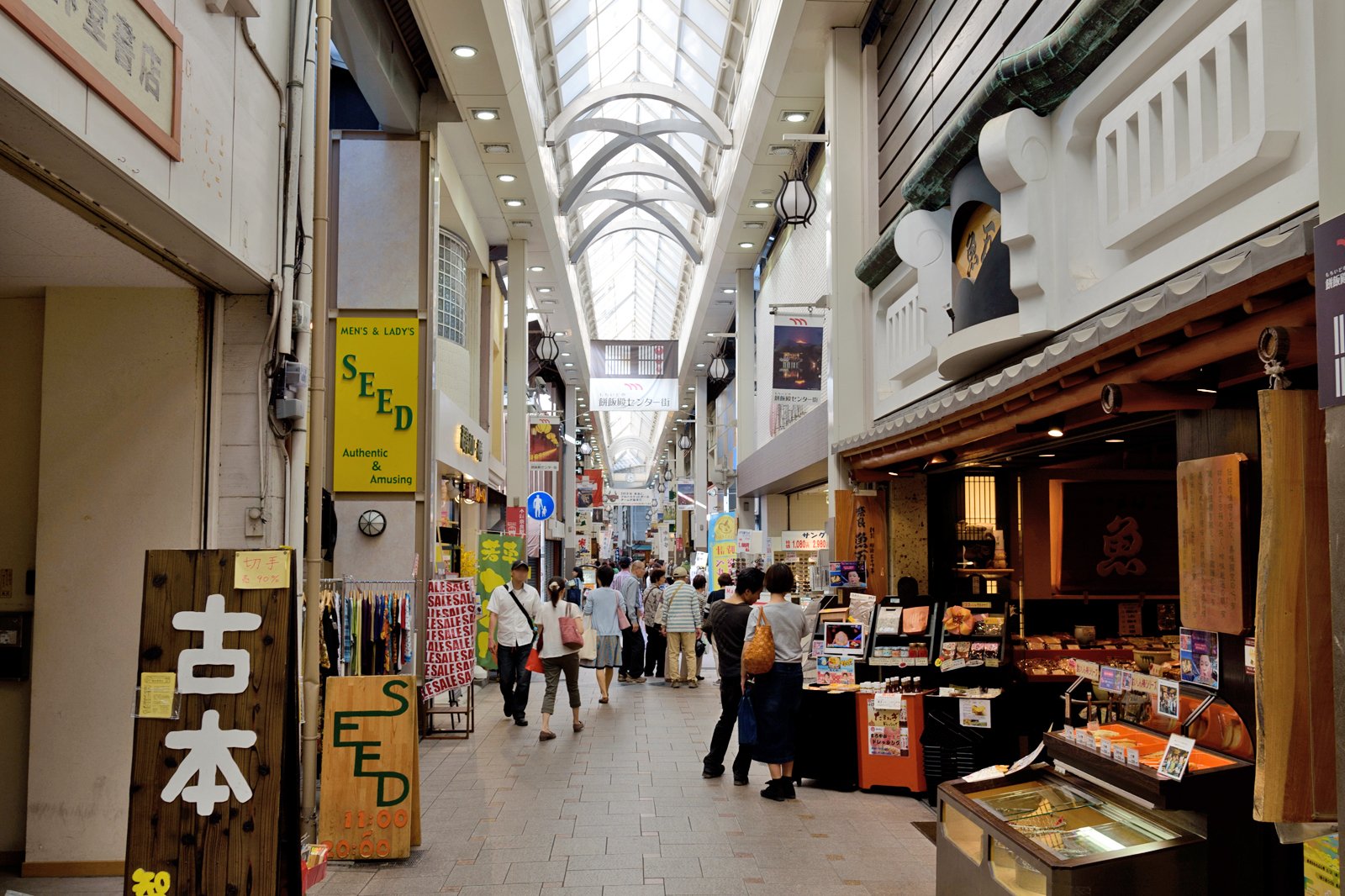 Mochiidono Shopping Arcade
Mochiidono Shopping Arcade lies to the south of Higashimuki Shopping Arcade. From here you can explore Nara's old quarter, Naramachi, which was founded in the 8th century and still features traditional shops and houses from Edo period. If you're looking for local art and fabrics, you won't be disappointed with choices along Mochiidono. Interesting items include ceramics, pottery, Nara dolls (ittobori), ink and brushes for Japanese calligraphy, crafts made of deer antlers (tsunozaiku), fans (uchiwa), Japanese theatre masks and blankets, bags and handkerchiefs – all made from traditional Nara fabrics.
Location: Mochiidonocho, Nara 630-8222, Japan
photo by Degueulasse (CC BY-SA 3.0) modified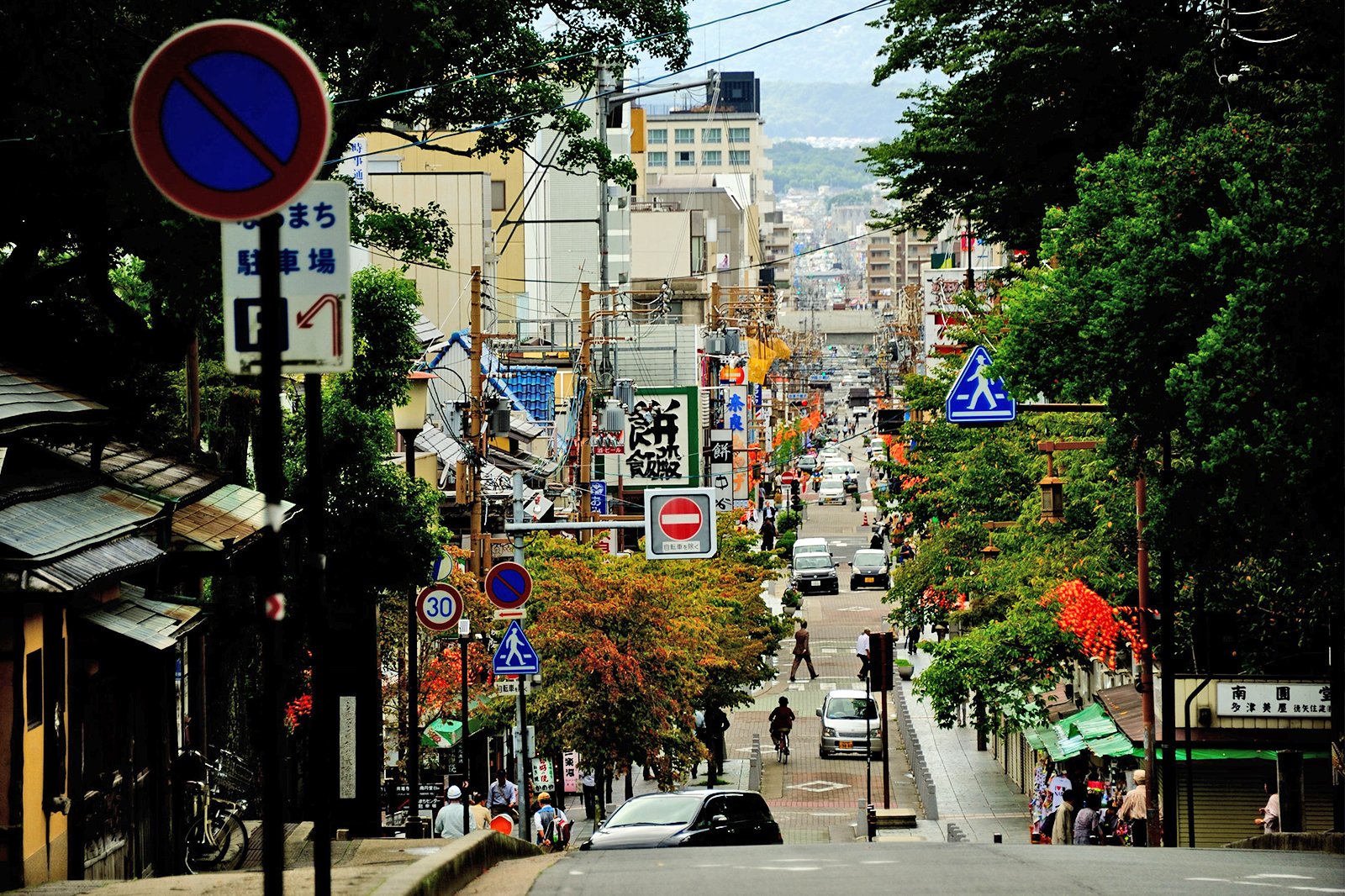 Sanjo Dori is considered Nara's main street and features not only shopping outlets but also banks, entertainment venues, restaurants, and convenience stores. Many of the shops specialise in Nara's traditional arts and crafts, making Sanjo Dori a great place to pick up traditional souvenirs like fans and traditional kimonos. Visitors will also find many antique stores. It's easy to find Sanjo Dori, running east from JR Nara Station to Nara Park.
Location: Sanjo Dori, Nara, Japan
photo by Mith Huang (CC BY 2.0) modified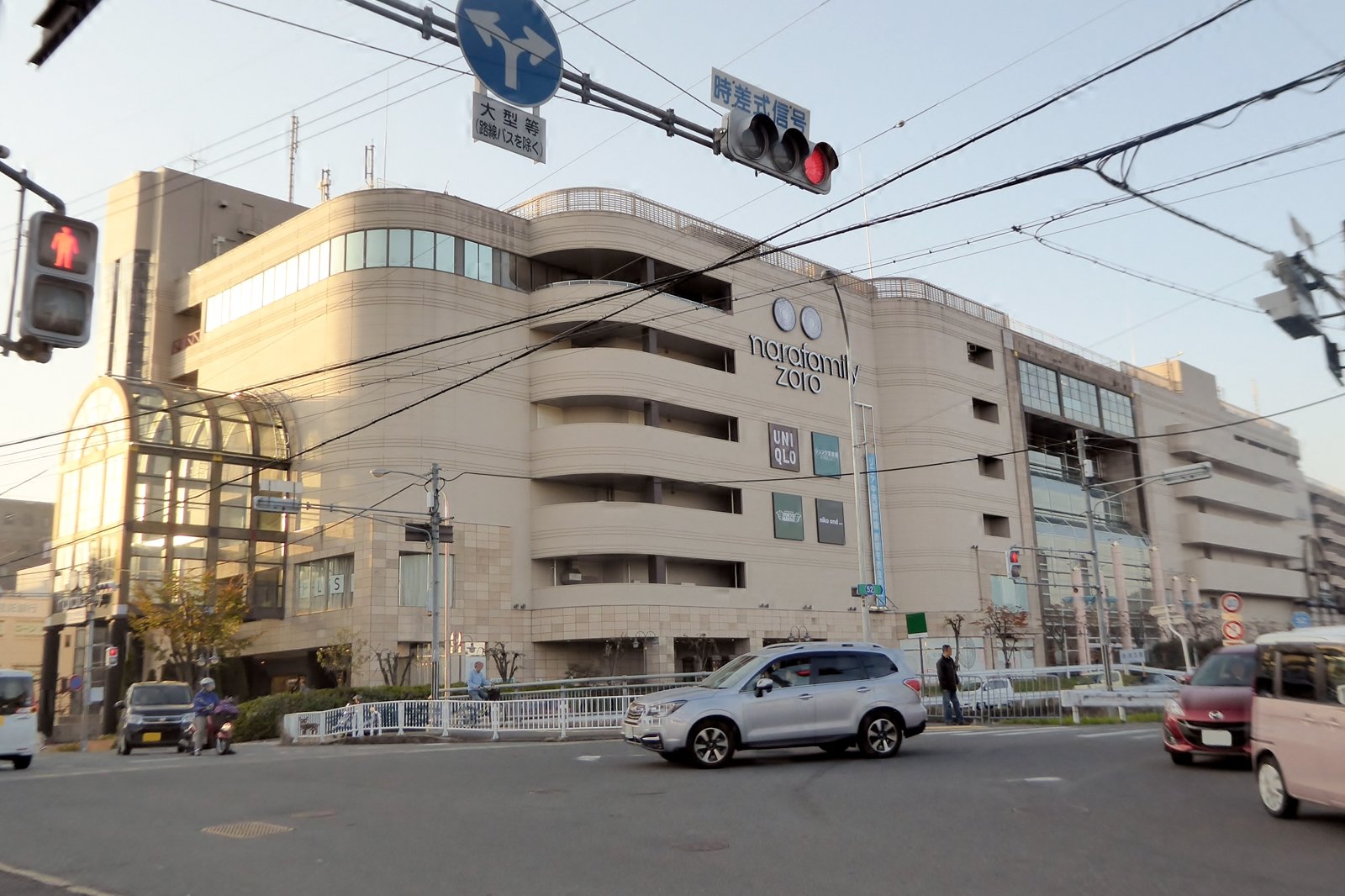 Nara Family shopping centre
Nara Family shopping centre, located in downtown Nara, has been open since the 1970s. It's an accessible mall where you can find plenty of interesting things for sale such as clothes, toys, Japanese good luck charms, pottery and porcelain. Popular fashion brand Uni Qlo is a smart option if you need new clothes in a hurry.
Another reason to check out Nara Family is the food on offer. You can shop for fresh ingredients or ready-to-eat bento boxes, fresh fruit, traditional sweets like mochi, or head to a restaurant. Its central location next to Kintetsu Yamato Saidaiji station makes this a great all-weather shopping destination.
Location: 2 Chome-4-1 Saidaiji Higashimachi, Nara, Nara Prefecture 631-0821, Japan
Open: Daily from 10am to 8pm
Phone: +81 (0)742-33-1201
photo by Tokumeigakarinoaoshima (CC BY-SA 4.0) modified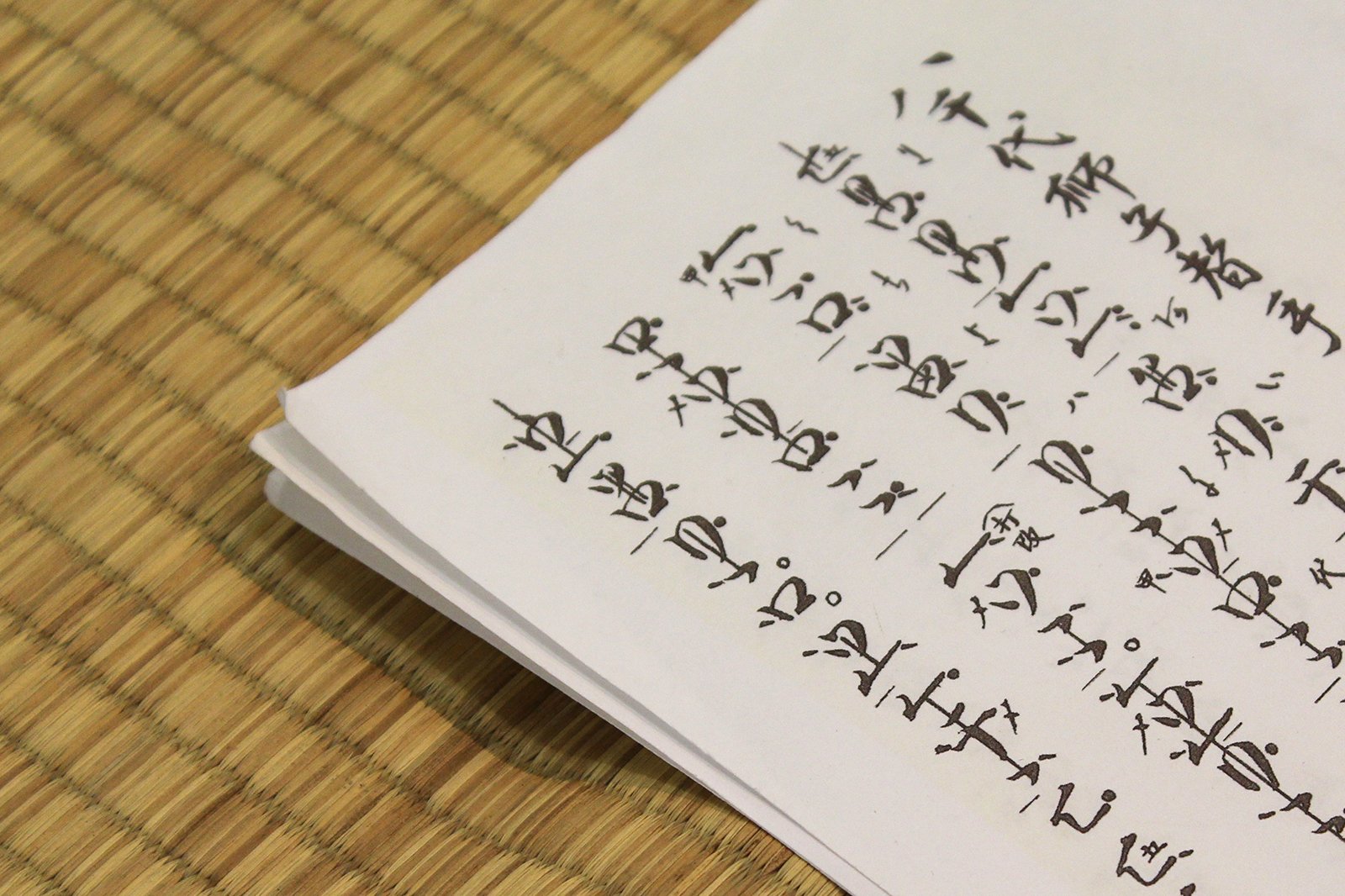 Hokuto Budougu Shop is devoted to the art of kendo (a Japanese sword-fighting martial art using a bamboo sword) and Japanese calligraphy. The result is shown on many of their products including bamboo swords, traditional folding fans and calligraphy art. You can find this esteemed boutique about a 10-minute walk north from JR Horyu-ji Station, on the way to Horyu-ji Temple
Location: 2-5-1 Okidome, Ikaruga-chō, Ikoma-gun, Nara 636-0123, Japan
Open: Thursday–Tuesday from 10am to 7pm (closed on Wednesdays)
Phone: +81 (0)74 575 6128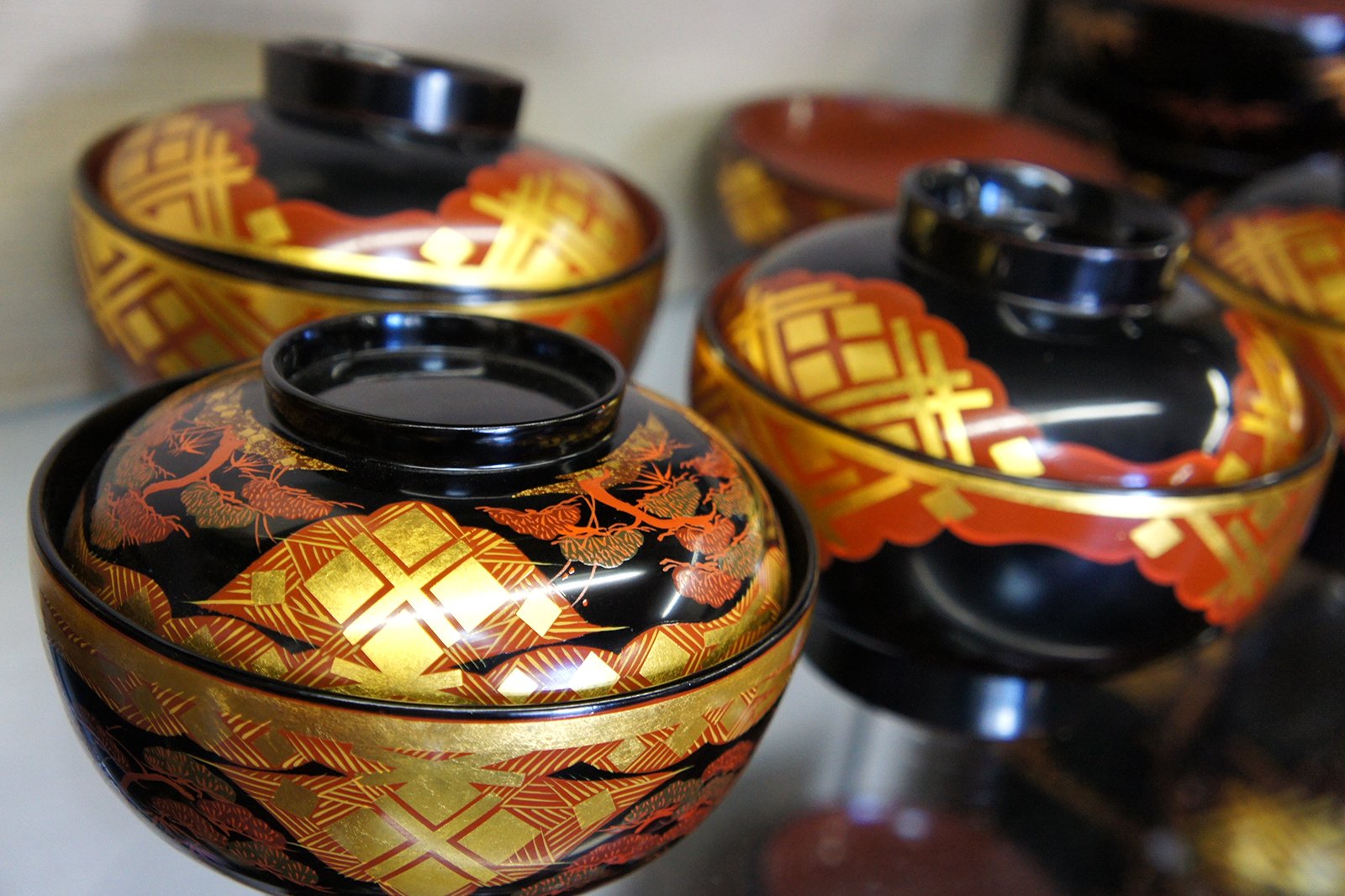 Utsuwa Matsumori is famous for Japanese lacquerware and ceramics and has been in the business since 1871. Check out many of the teacups and tableware with the images of Sento-kun (a boyish, Buddha-like character with antlers that is the symbol of Nara). Other popular items include Japanese wind chimes. Matsumori is a great source for fine souvenirs. Find this shop on the corner of Sanjo Dori and Mochiidono shopping street.
Location: 31 Hashimoto-cho, Nara, 630-8217, Japan
Open: 09:00-20:00, closed on Thursdays
Phone: +81 (0)74 222 2037
Ikeda Ganko-do makes handcrafted Japanese fans and has been in business for several generations. It might be hard or simply impossible for visitors to tell the difference between genuine Japanese traditional folding fans and the kitsch ones you find in tourist hotspots, but if you're really into high quality arts and crafts – and have a bit of cash to spare – Ikeda Ganko-do boutique on Sanjo Dori is a must-visit place in Nara. They are the experts in Nara-style round fans (uchiwa).
Location: 16 Tsunofuricho, Nara, Japan
Open: Daily from 9am to 7pm (closed on some Mondays in winter)
Phone: +81 (0)74 222 3690