10 Best Things to Do for Couples in Ottawa
Ottawa's Most Romantic Places
With Ottawa's lush open spaces and a layout that's very walkable, as a couple you won't have to rely much on anyone to pursue a secluded and intimate getaway. The city's also bilingual, so you're bound to experience one of the world's most romantic languages outside Paris. Below are a few of Ottawa's most romantic places, to help you plan out your romantic escape in Canada's capital.
The city offers something in almost every season. You can expect an ocean of colours with tulips in full bloom during springtime. In the summer, you can tour Ottawa's impressive landmarks such as Parliament Hill or find intimate moments surrounded by scenic nature by rivers and lakes. The city becomes a winter wonderland, with the world's largest skating rink in downtown. Find love in the city with these best things to do for couples in Ottawa.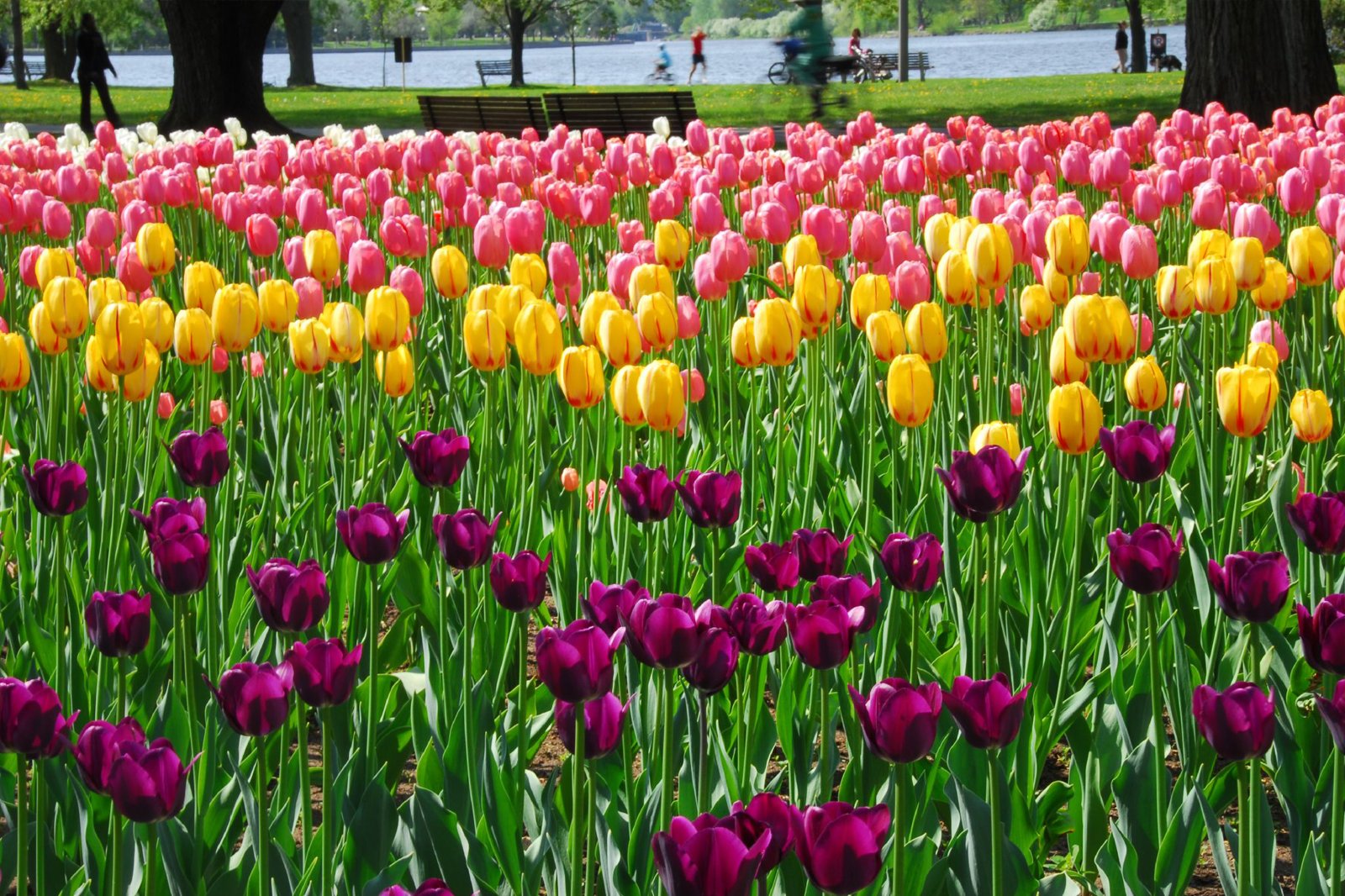 See tulips bloom at Commissioners Park
Visit in spring to see Ottawa bursting with colours
If you come to Ottawa in the springtime, you're bound to witness the city's blooming scene of bright and colourful tulips that adorn its parks and gardens. This is the season when the annual Canadian Tulip Festival takes place, usually around mid-May. The best places to witness this seasonal spectacle is in Ottawa's beautiful public parks such as Commissioner's Park by scenic Dow's Lake, around ByWard Market in the downtown area, and at Lansdowne Park by Rideau Canal.
Open: the park is open 24 hours with the festival usually held in spring or mid-May
Location: Queen Elizabeth Dr & Preston Street, Ottawa, ON, Canada
Phone: +1 844-878-8333
photo by Lord of the Wings© (CC BY-SA 2.0) modified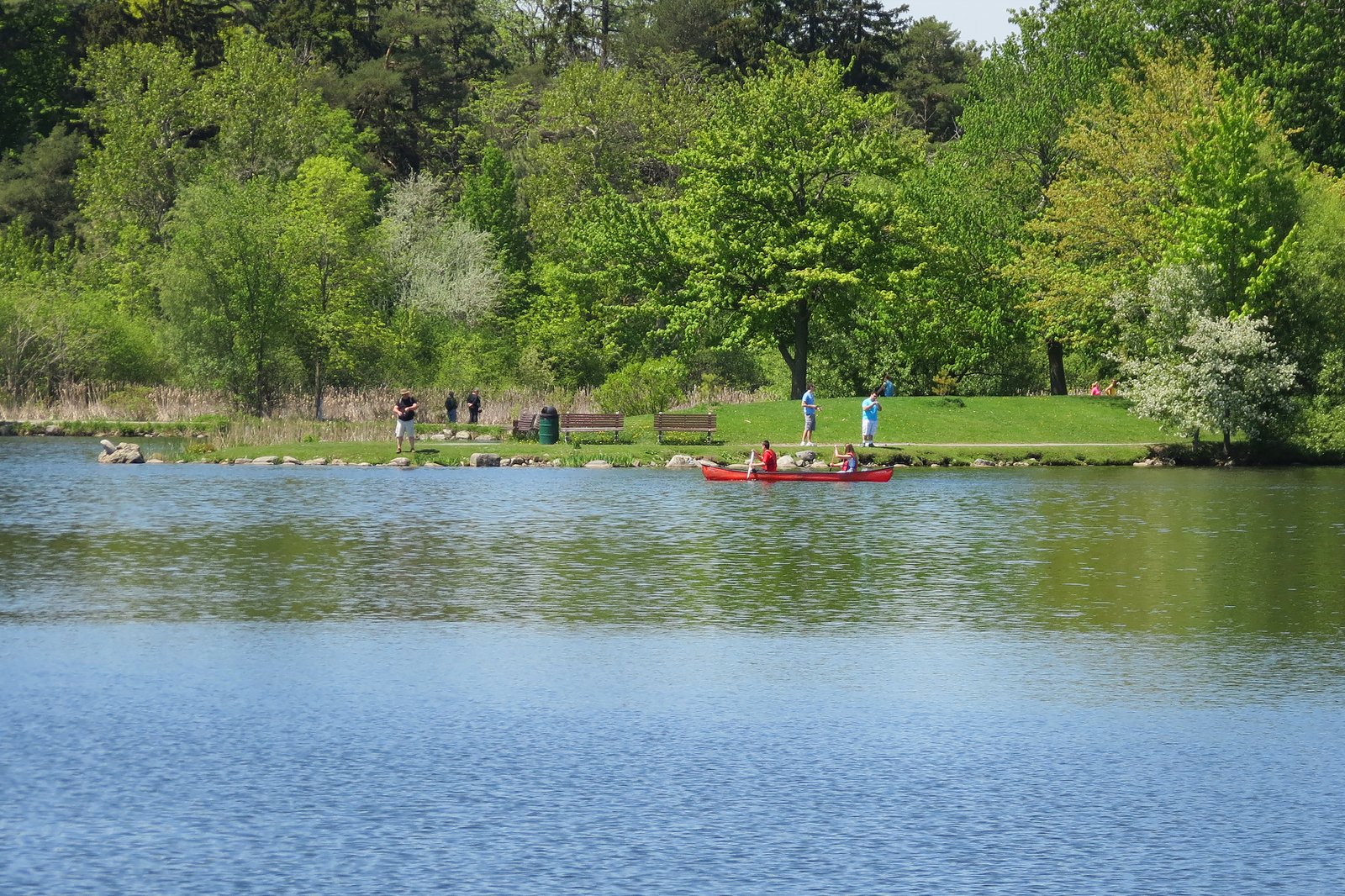 Kayak on Dow's Lake
Skate over its frozen surface in winter
In the summer, this beautiful artificial lake on the southern end of Rideau Canal offers scenic views from its lakeside pavilion. The marina features great casual dining spots overlooking the lake, with recreational activities like kayaking and canoeing. You can easily rent equipment nearby. Wildlife living in the area include squirrels and geese, and there are plenty of benches to share intimate moments with the view. Just like the main section of the Rideau Canal, Dow's Lake turns into a favourite outdoor skating wonderland for several weeks in winter.
Location: 1001 Queen Elizabeth Dr, Ottawa, ON K1S 5K7, Canada
Phone: +1 613-232-1001
photo by Robert Linsdell (CC BY 2.0) modified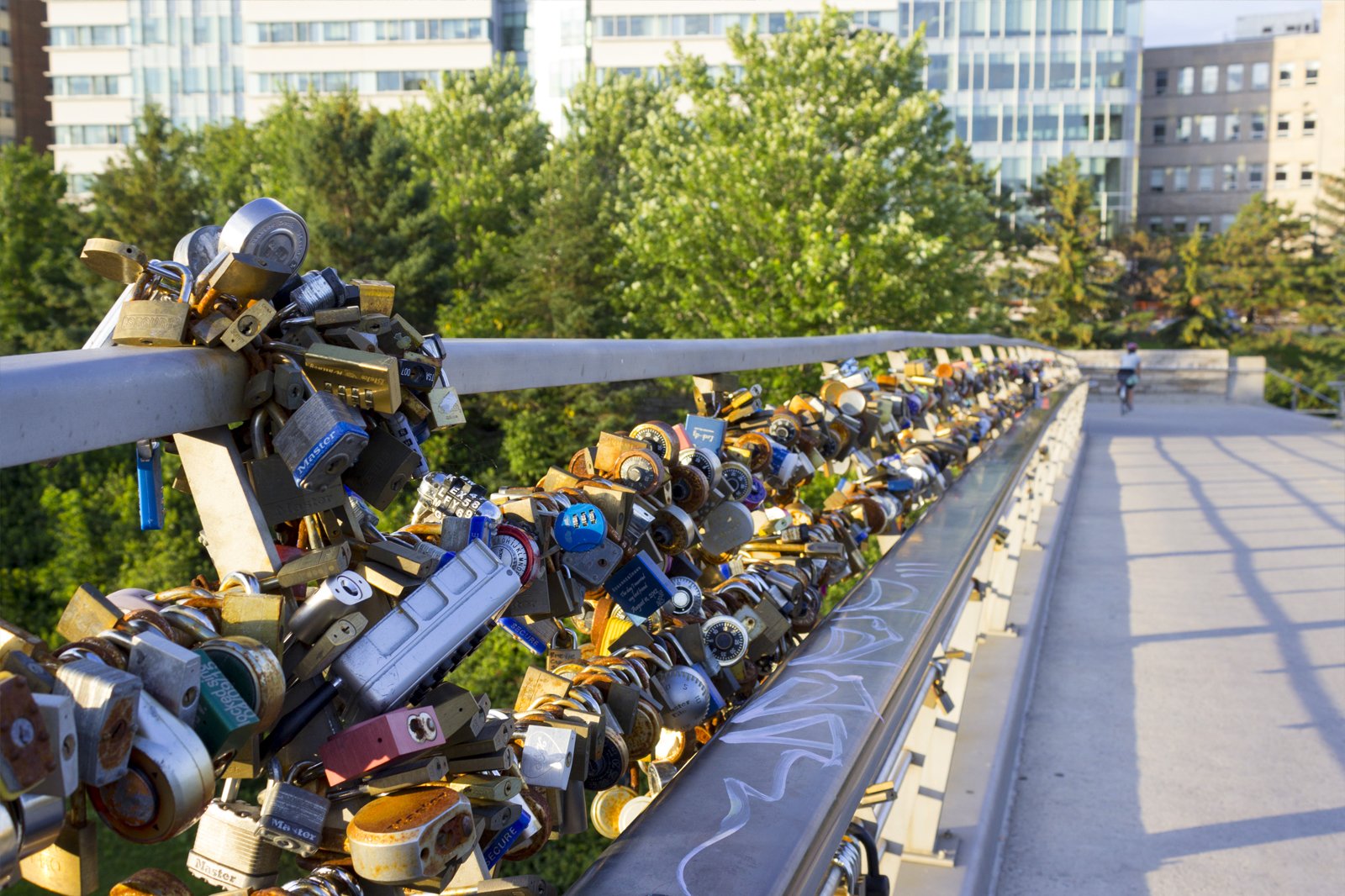 Hang a love lock on Corktown Footbridge
With sunsets over the Rideau Canal
This bridge stretches across the Rideau Canal, connecting the campus of The University of Ottawa and the bar and restaurant-lined Elgin Street. It was established at the turn of millennium and quickly became a popular spot for couples seeking romantic walks in the city, especially at dusk. Adding to Corktown Footbridge's romantic appeal is that you can join in the novel tradition of attaching love locks bearing both of your names or initials to the bridge's railing – then throw away the key.
Location: Corktown Footbridge, Ottawa, ON, Canada
photo by William Chen (CC BY-SA 4.0) modified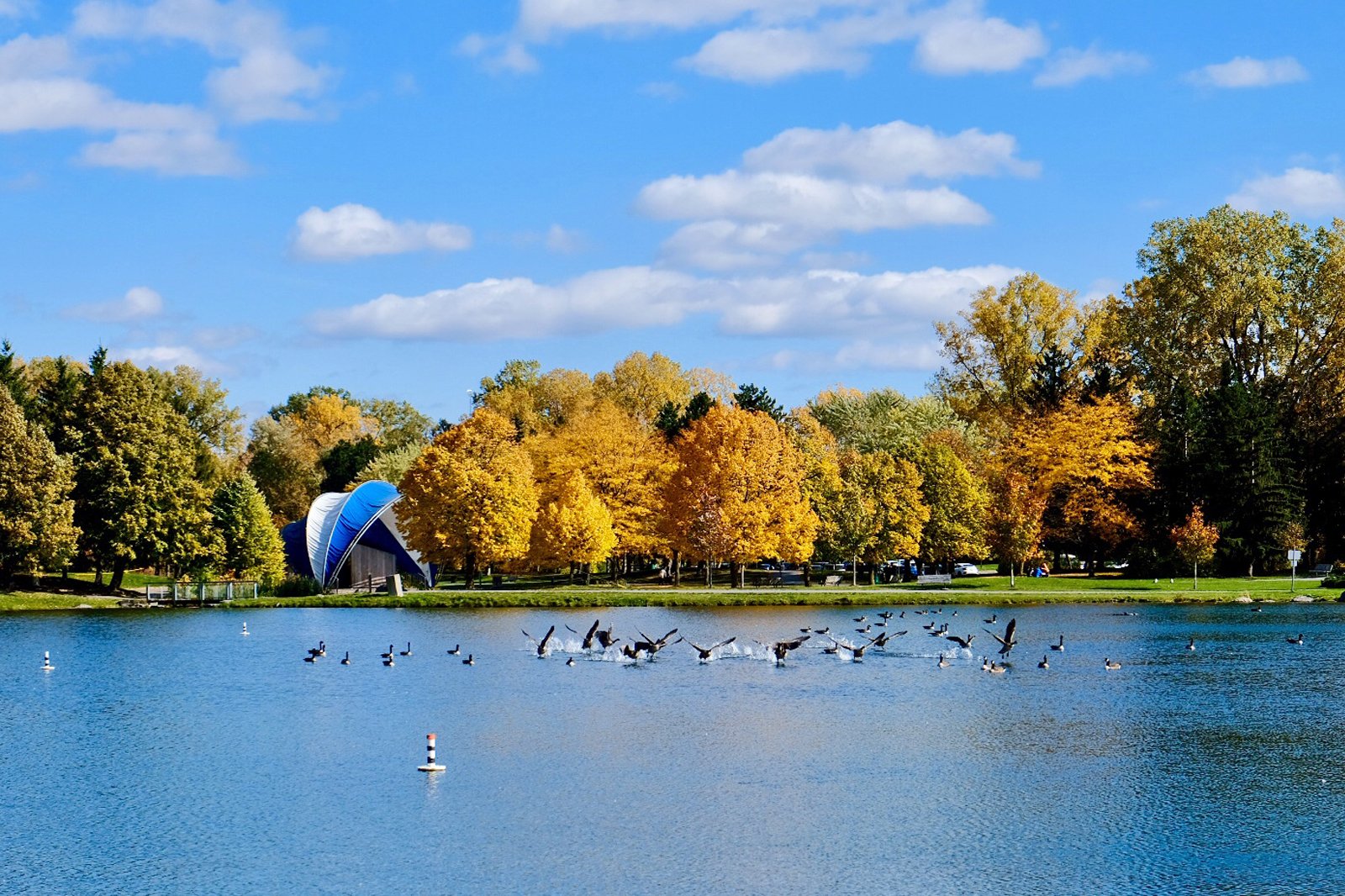 Picnic at Andrew Haydon Park
Enjoy intimate walks by the Ottawa riverbank
As one in Ottawa's collection of great urban parks, Andrew Haydon Park offers pathways through manicured lawns by a wide strip of the Ottawa riverbank. It's great for an intimate walk at sunset. On its waterfront you can find a bandshell where outdoor concerts are usually held, and there are ample picnic areas around its pair of manmade mini lakes and waterfalls. Its secluded setting attracts local wildlife and songbirds. Pick a bench and watch the sun go down with sailboats slowly passing by.
Location: 3169 Carling Ave, Nepean, ON, Canada
Open: Daily from 5am to 11pm
Phone: +1 613-820-1486
photo by joanne clifford (CC BY 2.0) modified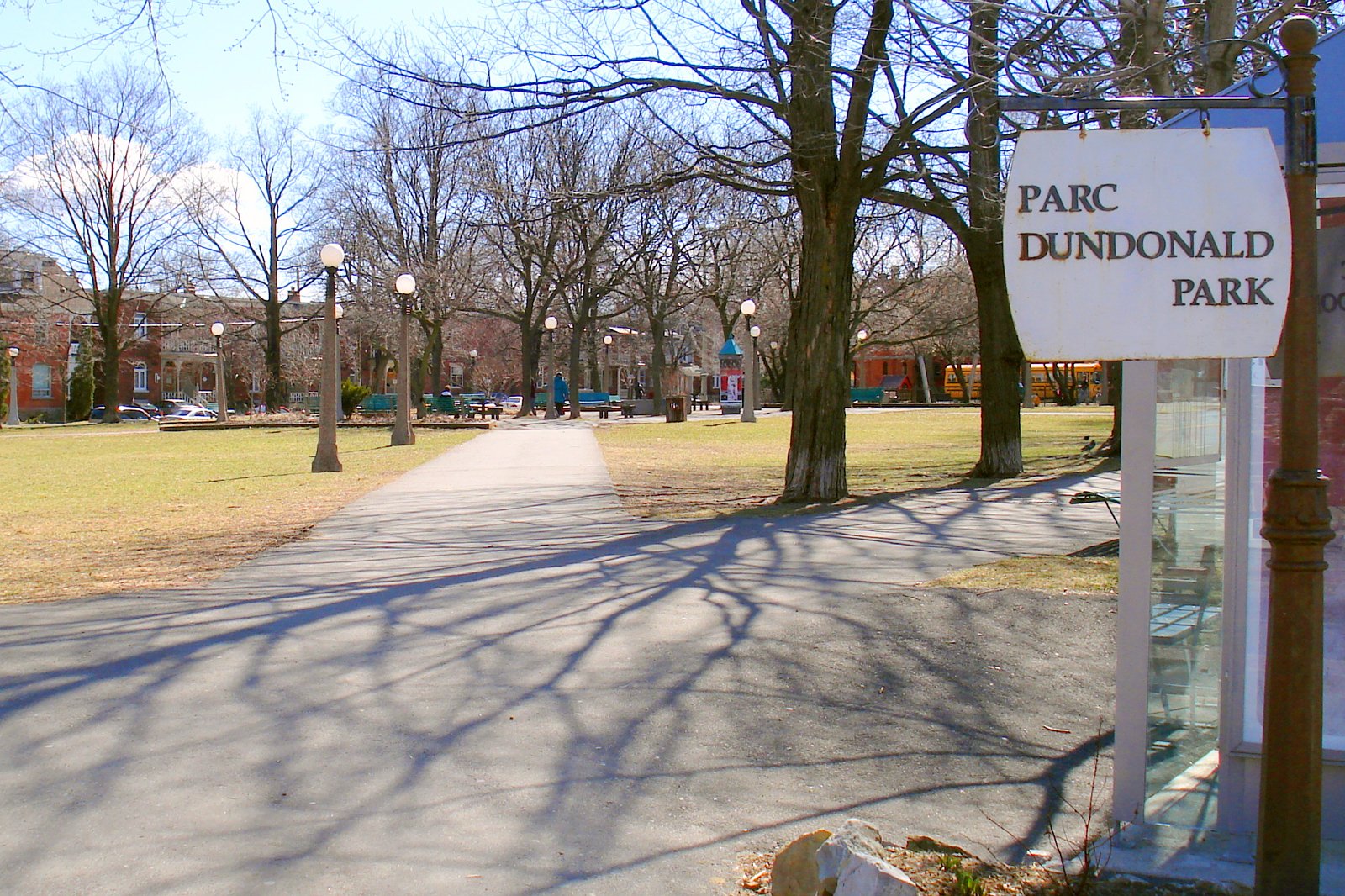 Watch outdoor movies at Dundonald Park
Regular live entertainment under cool tree canopies
This green space in the Centretown neighbourhood of Ottawa regularly serves as a venue for gatherings and events. Most of Dundonald Park is shaded by a canopy of trees, with plenty of cool sitting spots. The park hosts an outdoor summer movie festival, known as Centretown Movie, which takes place on Fridays and Saturdays in July and August. Screenings start at 9pm, showing the latest blockbusters, family movies, and documentaries about Canadian heritage and indigenous art.
Location: 516 Somerset St W, Ottawa, ON K1R 5J9, Canada
Open: The park is daily from 5am to 11pm
Phone: +1 613-580-2595
photo by Padraic Ryan (CC BY-SA 3.0) modified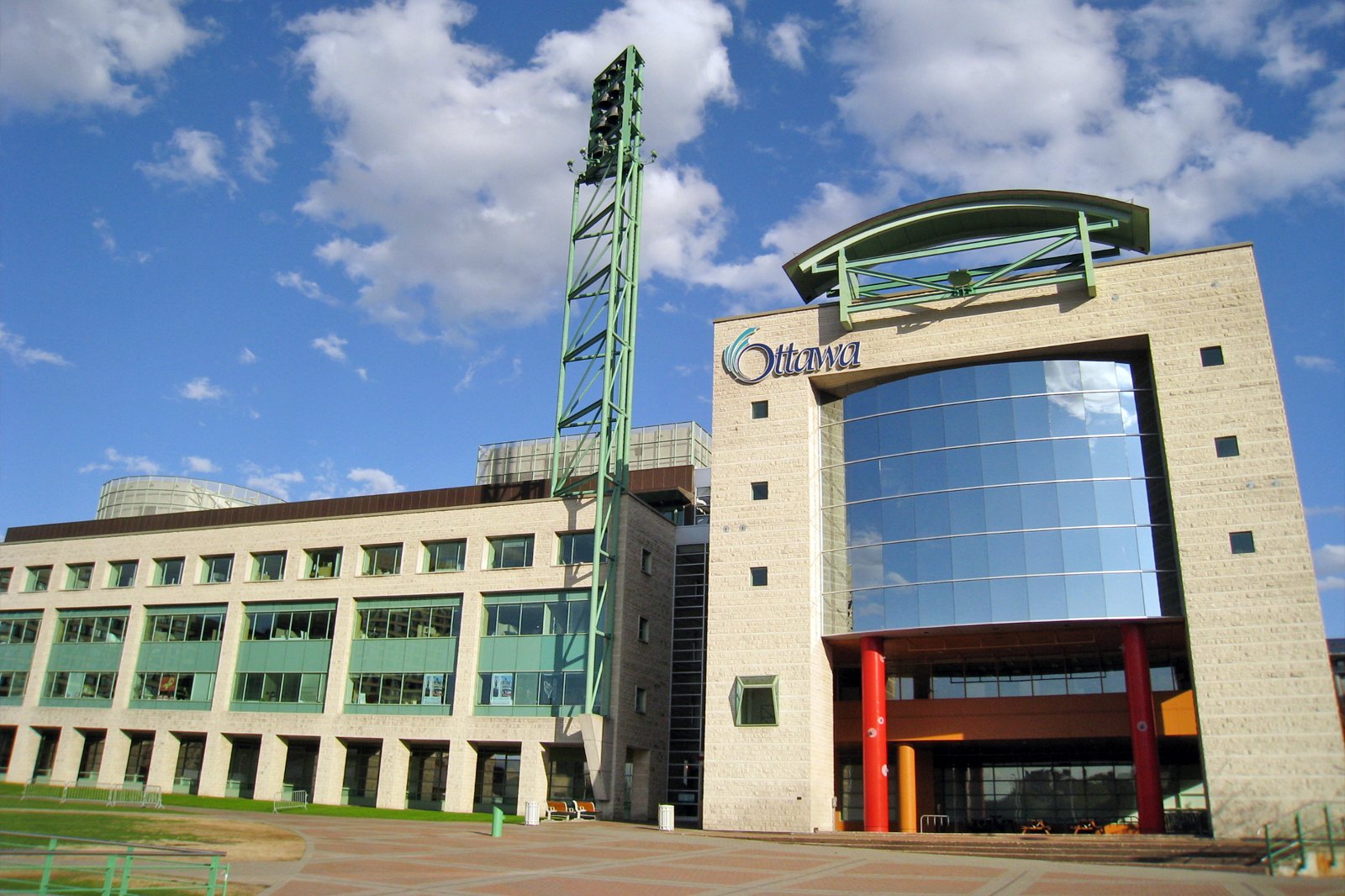 Learn salsa together at City Hall
Witness some romantic moments in the city
Ottawa's city hall is a popular venue for weddings. You'll see a couple tying the knot here almost every day, with their families cheering on after the ceremony. This romantic hub in the city also regularly features free outdoor Latin dancing in the summer, taking place at the Rink of Dreams. This front lawn fills up with thousands of skaters in the winter. In the summer, from July to August, you can join in on the salsa craze as the venue gets its groove on from 6pm to 11pm.
Location: 110 Laurier Ave W, Ottawa, ON K1P 1J1, Canada
Open: Monday - Friday from 8.30am to 5pm (closed on Saturdays and Sundays)
Phone: +1 613-580-2400
photo by solylunafamilia (CC BY 2.0) modified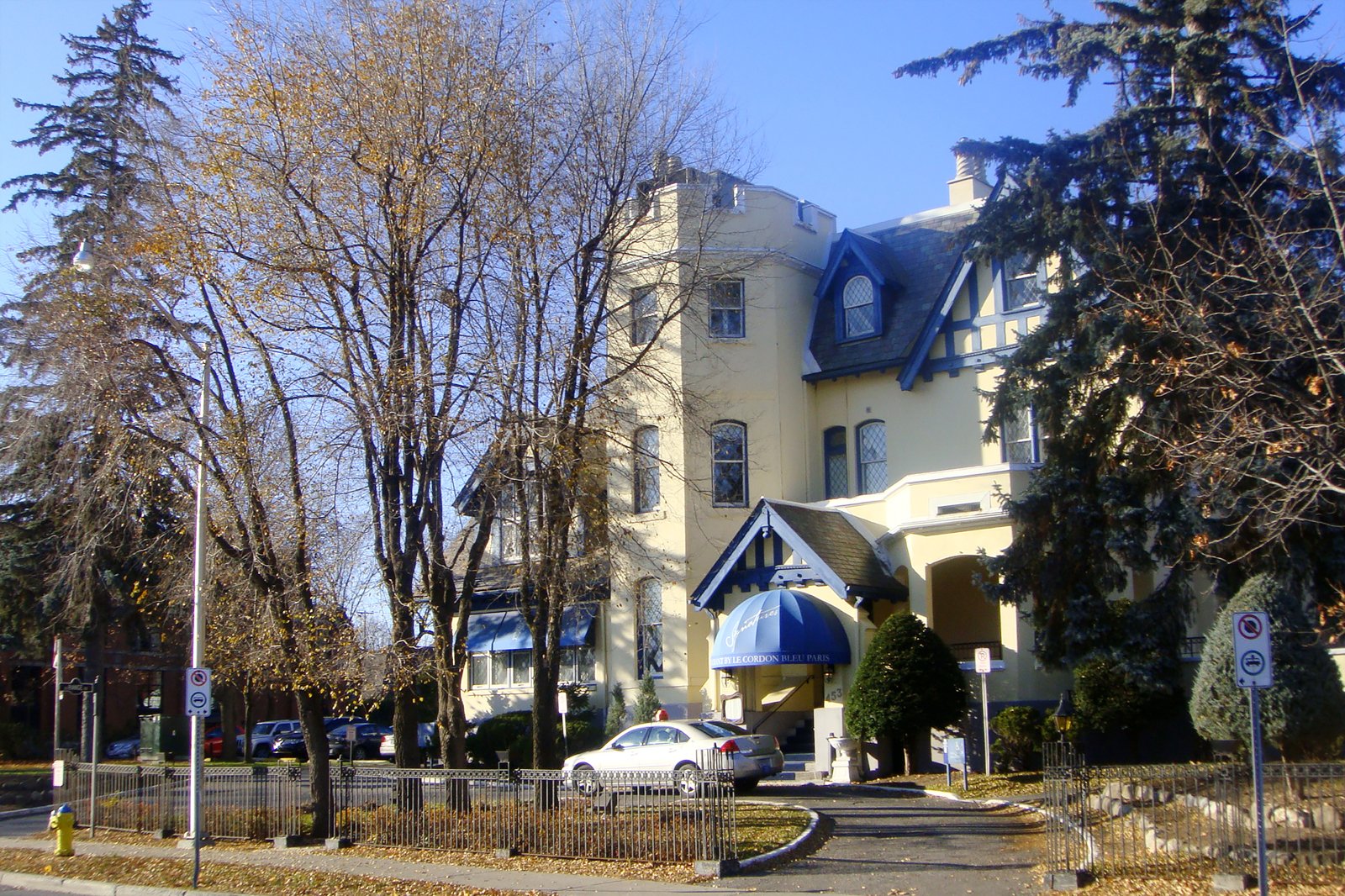 Have a romantic dinner at Signatures Restaurant
Book a table for two inside an elegant chateau
For an elegant dinner for two in Ottawa, booking a table inside this French chateau-like building on Laurier Avenue is a top choice. Signatures Restaurant offers refined cuisine from Le Cordon Bleu, one of the world's largest network of culinary schools. It has a main dining hall and several small private dining rooms specially designed for intimate moments – their romantic, velvet-themed Chapelle Room is sure to impress. The Signatures' menu changes depending on the freshest produce available in season, promising every occasion to be unique.
Location: 453 Laurier Ave E, Ottawa, ON K1N 6R4, Canada
Open: Tuesday - Friday from 11.30am to 1.30pm and from 5.30pm to 9pm, Saturdays from 5.30pm to 9pm (closed on Sundays and Mondays)
Phone: +1 613-236-2499
photo by Mariordo (CC BY-SA 3.0) modified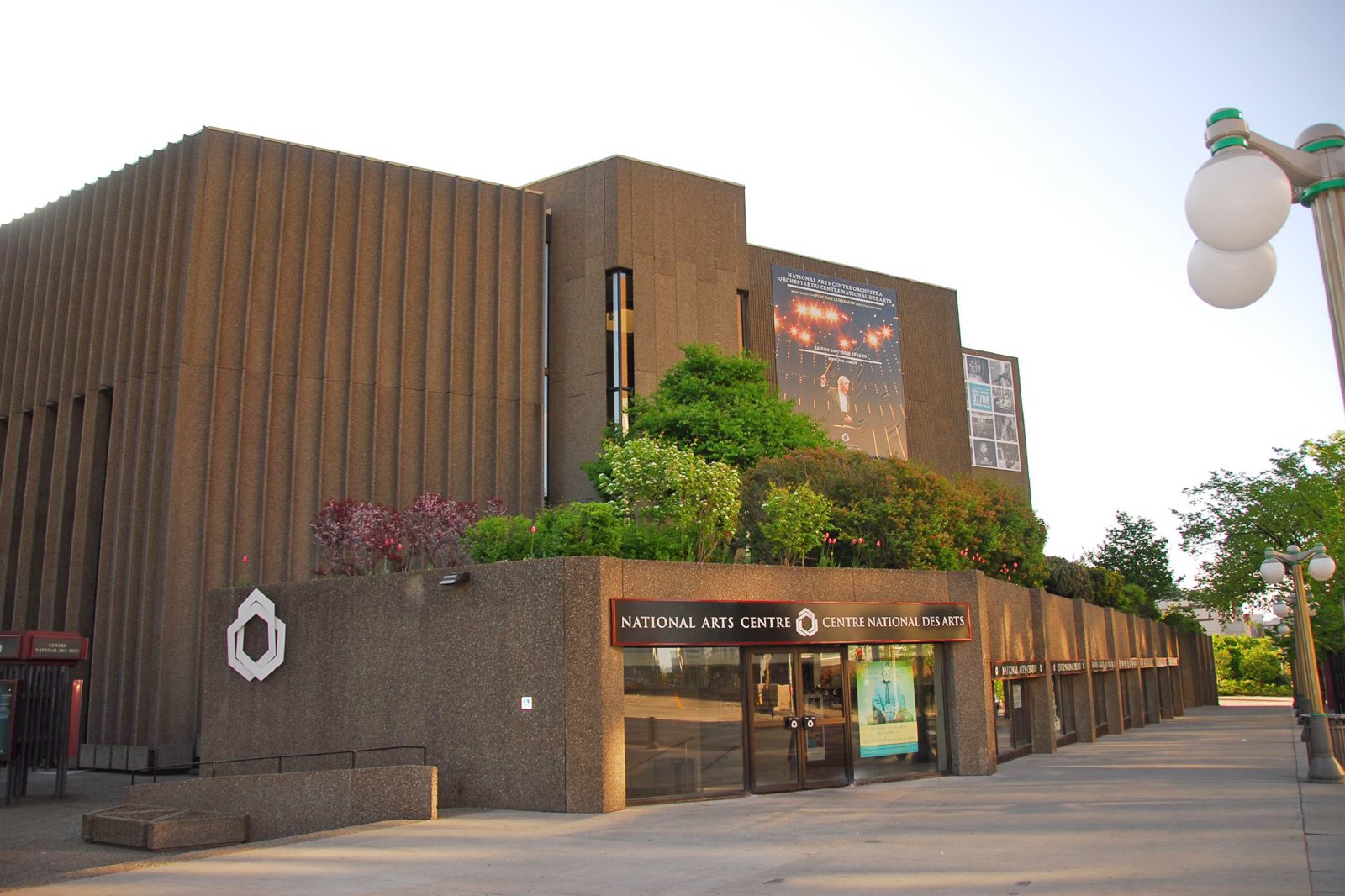 Watch a ballet at National Arts Centre
Enjoy spectacular dances on stage in Ottawa
You can watch full-length ballets and orchestral performances at Ottawa's National Arts Centre. This theatre on Elgin Street is home to the NAC Orchestra, which regularly performs its own pieces. It also often plays orchestrations set to screenings of classical films, such as The Wizard of Oz (1939) and others. You can also enjoy Canada's Royal Winnipeg Ballet among the regulars here or enjoy the choirs in Baroque masterpieces such as Vespers of 1610 by Italian composer, Claudio Monteverdi.
Location: 1 Elgin St, Ottawa, ON K1P 5W1, Canada
Open: Most shows start at 8pm
Phone: +1 613-947-7000
photo by Lord of the Wings© (CC BY-SA 2.0) modified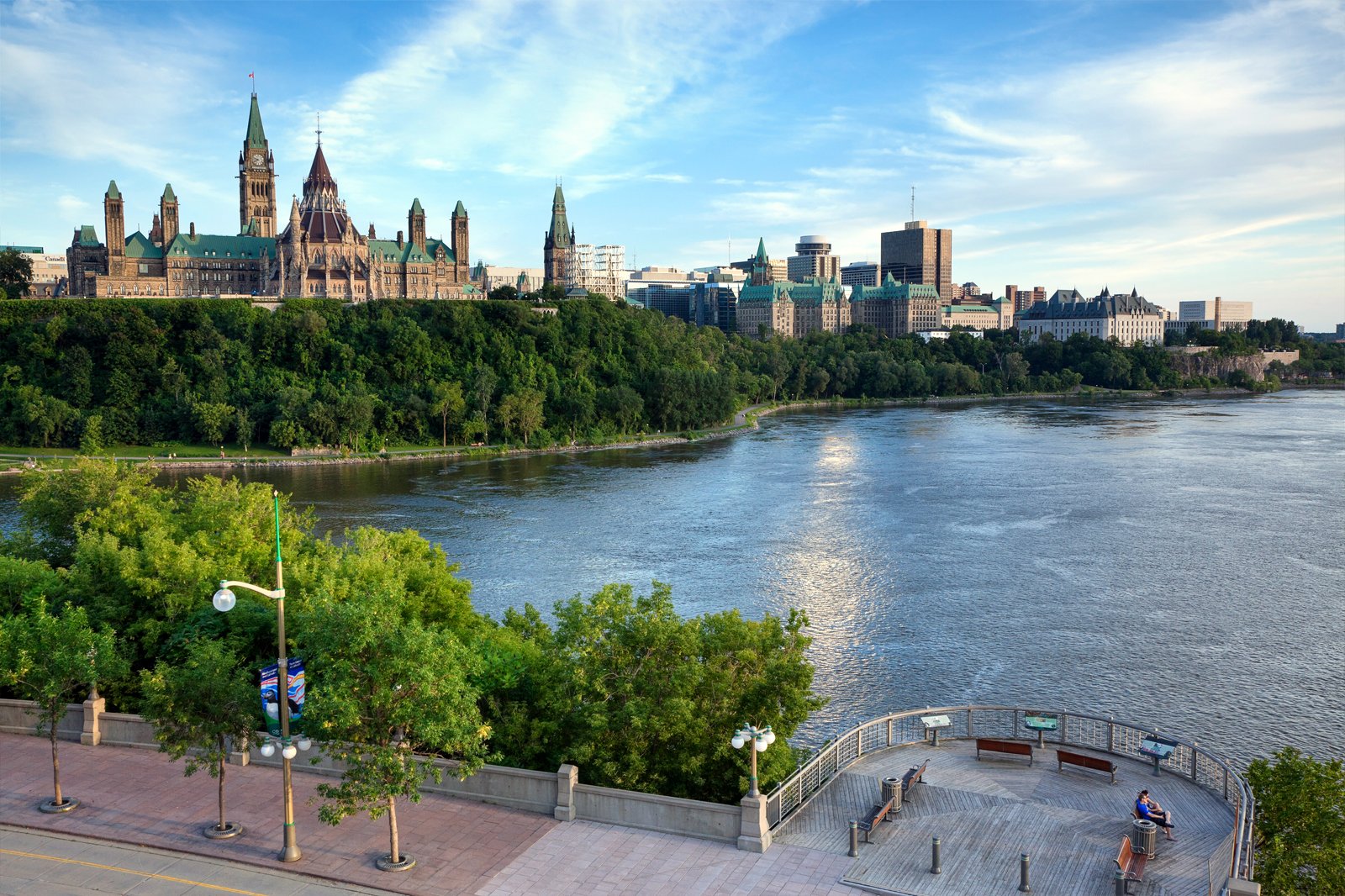 Walk to Nepean Point at sunset
Enjoy scenic walks at dusk
This small but lush park beside the Alexandra Bridge and the National Gallery of Canada is a good place to head to for intimate walks, away from the crowds. A walk through this 1.27-hectare park can be truly romantic, especially during sunset, with beautiful views by the Ottawa River and the Peace Tower and spires or Parliament Hill to the south. At Nepean Point you'll find the statue of Samuel de Champlain, a French navigator who explored the Ottawa River in 1613.
Location: National Gallery of Canada, Ottawa, ON, Canada
Try a couples' spa at Nordik Spa-Nature
Share a massage in wooden pavilions among treetops
For a unique moment together, why not treat the 2 of you to a pampering session up in the forested highlands near Gatineau Park? Nordik Spa-Nature is a premier wellness centre that's around 15 minutes' drive from Downtown Ottawa. Their couples' spa treatment options include a soothing deep-tissue massage delivered in wooden pavilions. Nature is never far away thanks to forest breezes and views of the forest canopies. The facility also features 9 saunas and a saltwater pool inspired by the Dead Sea.
Location: 16 Chemin Nordik, Chelsea, QC J9B 2P7, Canada
Open: Daily from 9am to 11pm
Phone: +1 819-827-1111