Where to Stay in Winchester - Historic B&Bs and Old-Fashioned Comfort
Where to Stay in Winchester - Historic B&Bs and Old-Fashioned Comfort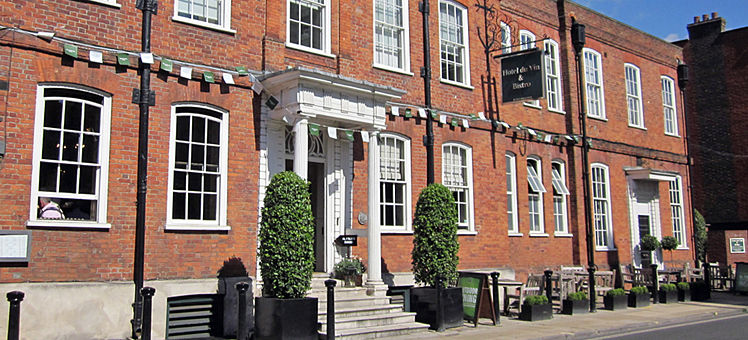 Like so much of Winchester, places to stay in the city tend to be historic. If you're looking for characterful B&Bs, guesthouses attached to old pubs, or boutiques specializing in old-fashioned comfort, this is a great place to visit. It's worth remembering that Winchester is a tourist-driven economy, so availability plummets on weekends and during holiday periods. If you're travelling during these times, be sure to compare several properties to find the deal that suits you best.
City centre
With dining, shopping, and entertainment options all around, and some of Winchester's most picturesque buildings in full view, the nucleus of the city is unbeatable for those who want an action-packed vacation. The train station is nearby and all major attractions are within walking distance. Streets are busy and many of the older hotels are not soundproof, but those who don't mind a bit of noise will enjoy their stay here.
The majority of Winchester's hotels are located in the city centre, so there's a good range to choose from. First-time visitors might like to try one of the historic inns, which combine a downstairs pub with upstairs lodgings. Alternatively, several newer chain hotels offer comfort and modern facilities.
Outer Winchester
Once you get away from the city centre, Winchester has a calm, residential feel. One of the pleasures of staying in accommodations in outer Winchester is discovering the small pubs and cafés that dot the suburbs and cater mostly to locals. Keen walkers will enjoy strolling a mile or two into the heart of the city, but those who plan to rely on public transport will find the services less frequent than they are in larger British cities.
There's a mix of accommodations to choose from in outer Winchester, including B&Bs, upscale boutique options, and modern chains. Prices are generally a bit lower here, and almost every hotel has a parking lot, making them good choices for those who wish to explore the surrounding countryside in their own vehicles.
Surrounding Area
Staying outside of the city itself has one big advantage: It allows you better access to the rest of Hampshire, including South Downs National Park. You can choose to drive into Winchester or leave your car at a 'park and ride' station and catch one of the buses into the centre. There are plenty of villages nearby, so basing yourself in this area gives you the opportunity to visit places the crowds miss.
Hotels outside Winchester fall into two categories: There are the modern hotel/motels located just off the highway in so-called 'motorway service areas,' and there are grand old country homes that have been converted into guesthouses. The former provides convenience while the latter offers guests a sense of refuge after a long day of sightseeing.
Search for Surrounding Area hotels