You can hardly miss Aarhus Cathedral (Aarhus Domkirke) as it towers over Store Torv with its pointy green spire. It is, after all, the tallest church in Denmark. The beautiful cathedral is also known as Saint Clement's Church (Sankt Clemens Kirke), named after the seafaring patron saint, Saint Clement.
Pop in while you are out sightseeing or shopping to admire the impressive nave, or book a special tour if you love history, religion and architecture. If you are brave enough, you can even ascend the tower, which offers a wonderful view of the city's rooftops.
Aarhus Cathedral (Aarhus Domkirke) - one of the highlights of 10 Most Instagrammable Places in Aarhus and 10 Best Things to Do This Winter in Aarhus (Read all about Aarhus here)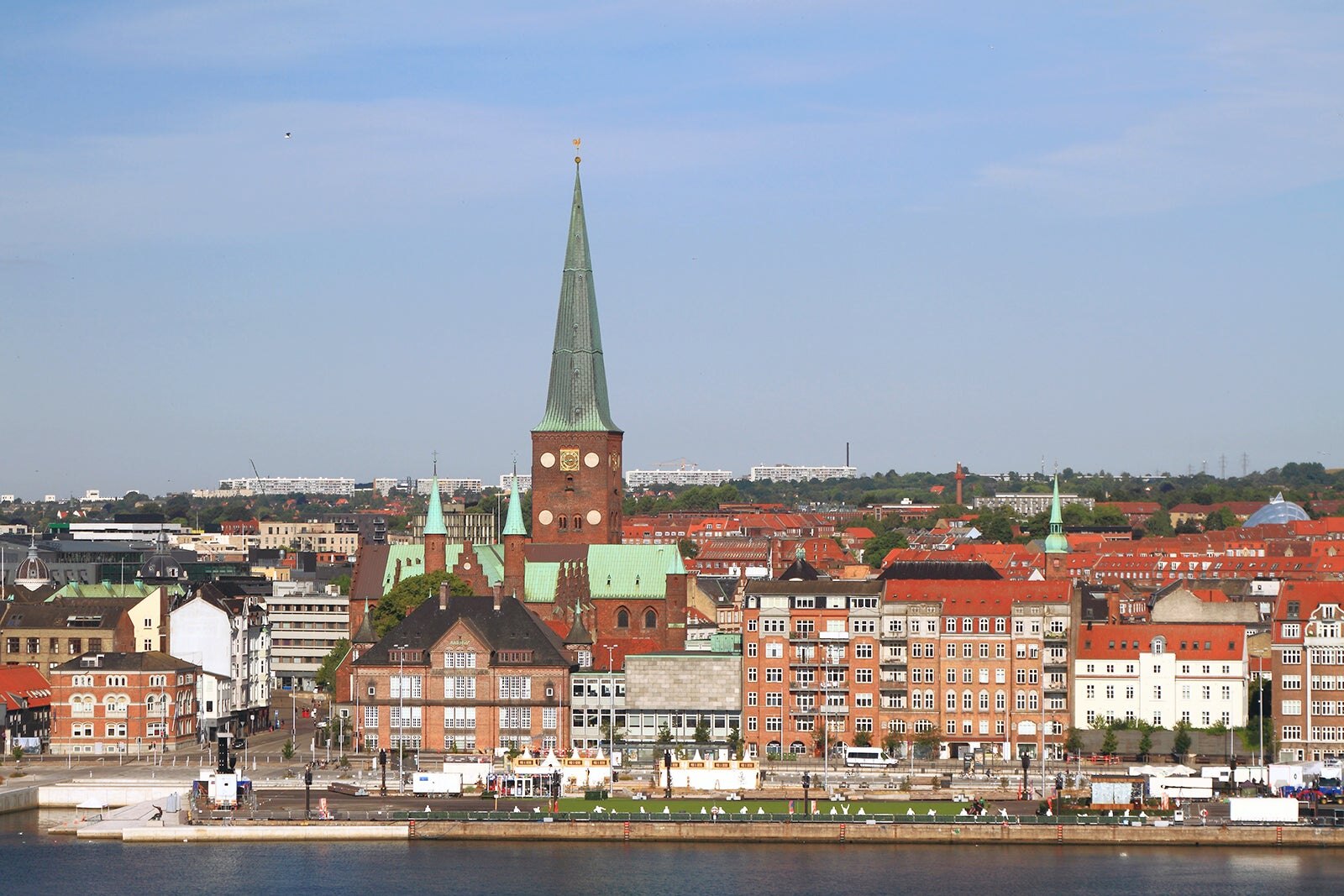 Highlights of Aarhus Cathedral
The construction of Aarhus Cathedral began way back towards the end of the 1100s, but the Gothic medieval cathedral you see today dates back to a reconstruction several centuries later.
Curious to learn more? On a tour, which lasts about an hour, you can listen to the long history of the cathedral and learn everything about the altarpiece, the baptismal font and the frescos that decorate the interior. You can also just sit on a bench and enjoy the quiet and peaceful atmosphere, which is hard to find anywhere else in Aarhus.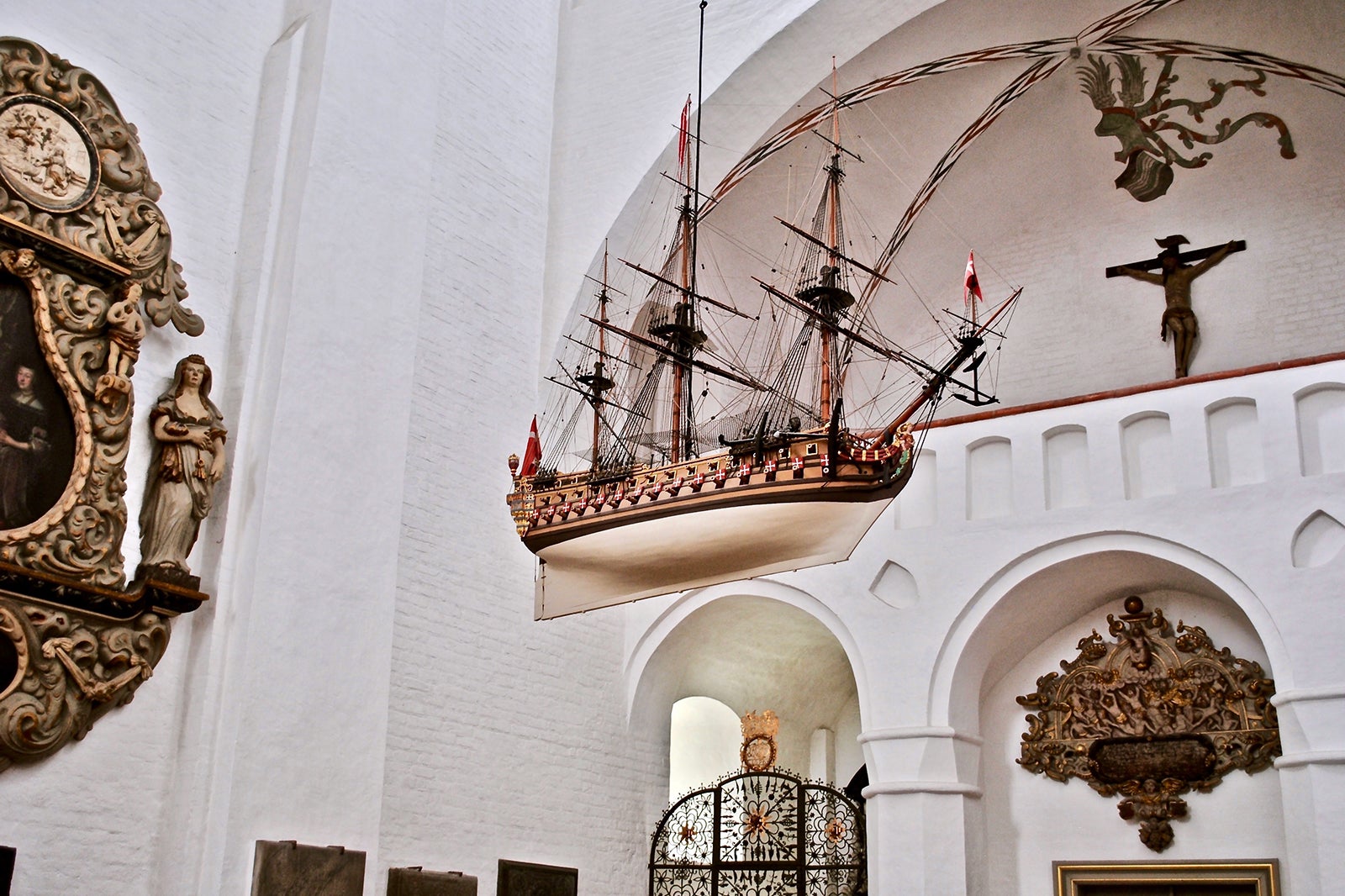 Good to know about Aarhus Cathedral
If you are out shopping or sightseeing in Aarhus, you will certainly pass by the cathedral since it is just a stone's throw from Strøget and Magasin and all the cool fashion shops on Store Torv. Apart from being an interesting attraction and a great subject for photos, the cathedral also performs the function of a normal church. Services are held on several days of the week, so please be considerate if you are visiting the cathedral during this time.
If you are yearning to see more of the city's religious landmarks, another beautiful church, the Church of Our Lady (Vor Frue Kirke), is just five minutes' walk away. You can find it near Klostertorvet.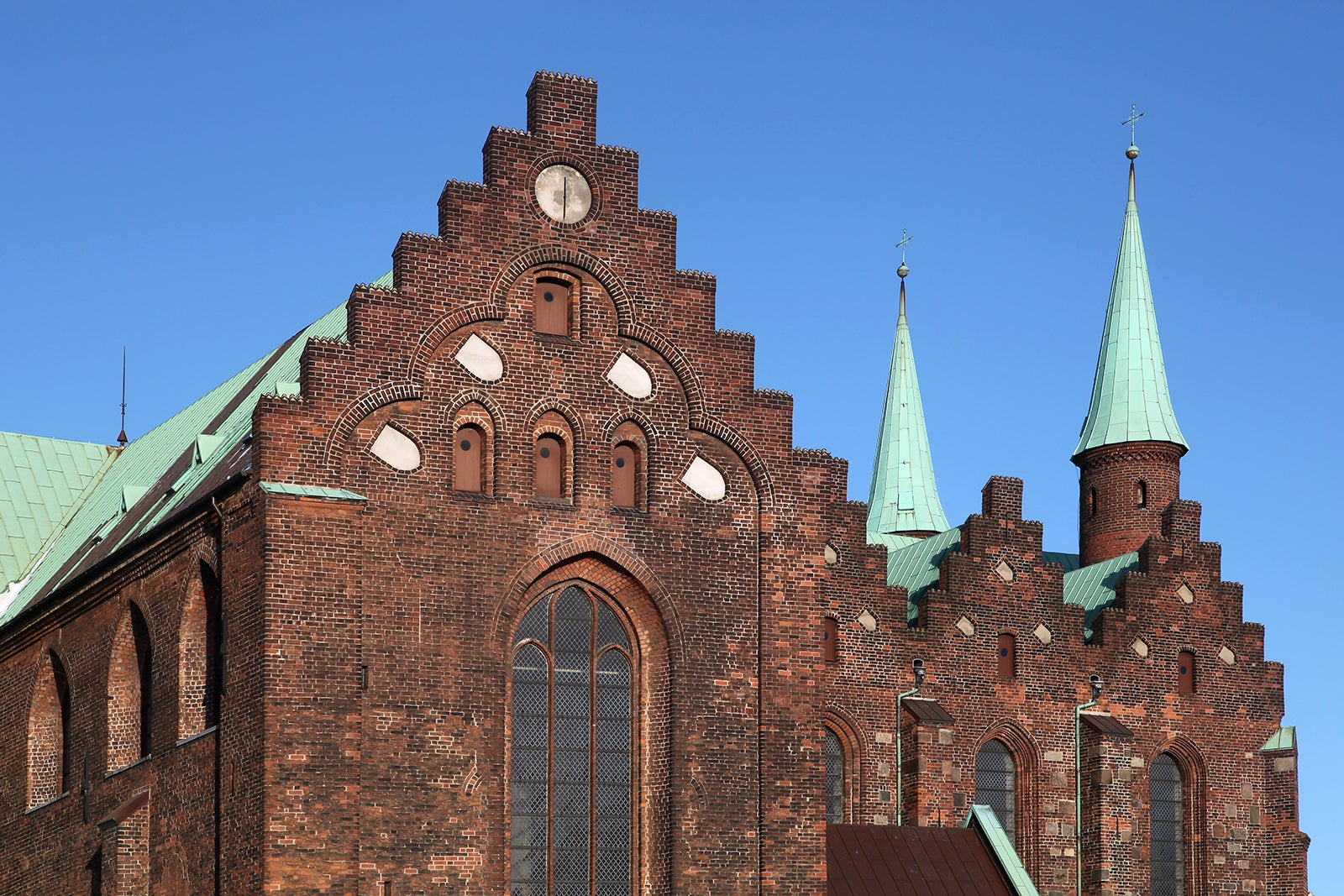 Aarhus Cathedral (Aarhus Domkirke)
Location: Store Torv, 8000 Aarhus C, Denmark
Open: Every day from 10 am to 3 pm
Phone: +45 86 20 54 07
Back to top