10 Best Things to Do in Cardiff
What is Cardiff Most Famous For?
Cardiff is one of the cultural hotspots of the UK. The capital city of Wales seamlessly blends a long and colourful history with innovation and modernity. Walking the streets, you'll see a mix of old Victorian shopping arcades and super-modern stadiums. The one constant is the great atmosphere you'll find throughout.
A fairly compact place, many of the best things to do in Cardiff are found immediately around the city centre. There are plenty of interesting little quirks and curios to discover, so it pays to just explore. However, it helps to have somewhere to start, which is why we've prepared this list of the must-see places.
What are the best things to do in Cardiff?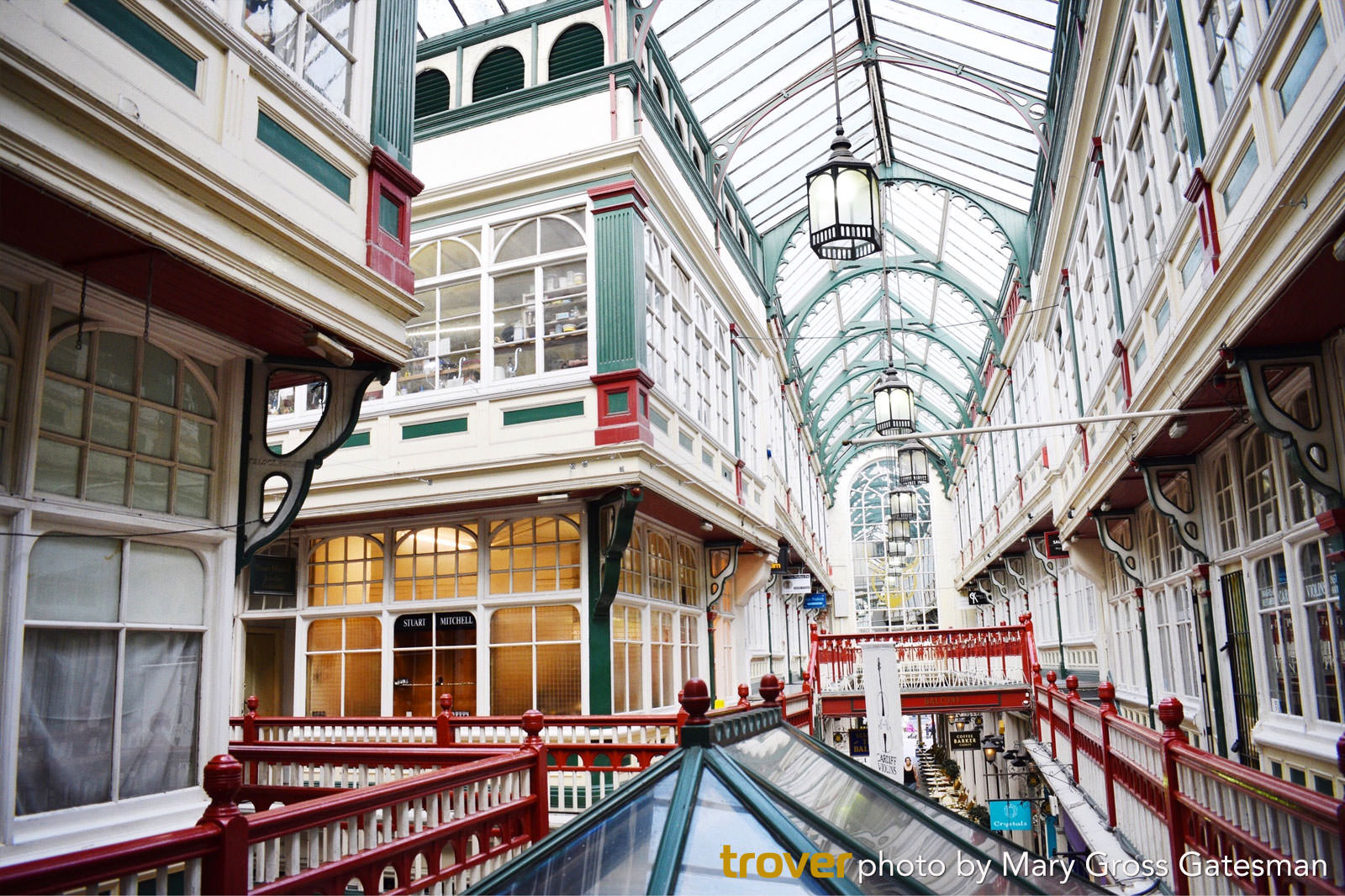 Start the day in the Castle Quarter
Check out the arcades
Castle Quarter is the main shopping hub of Cardiff, containing several of the city's famous Victorian and Edwardian shopping arcades. High Street runs right through the area and, like most High Streets in the UK, it's lined with high-end stores and cafés, including the House of Fraser department store. Off this, you'll find the beautiful covered shopping streets of High Street Arcade, Castle Arcade and Duke Street Arcade, each of which is packed with independent stores. Castle Arcade, in particular, contains a great selection of cafés and restaurants. Come back to Castle Quarter after dark because this is also the nightlife hub, full of the city's best pubs and clubs.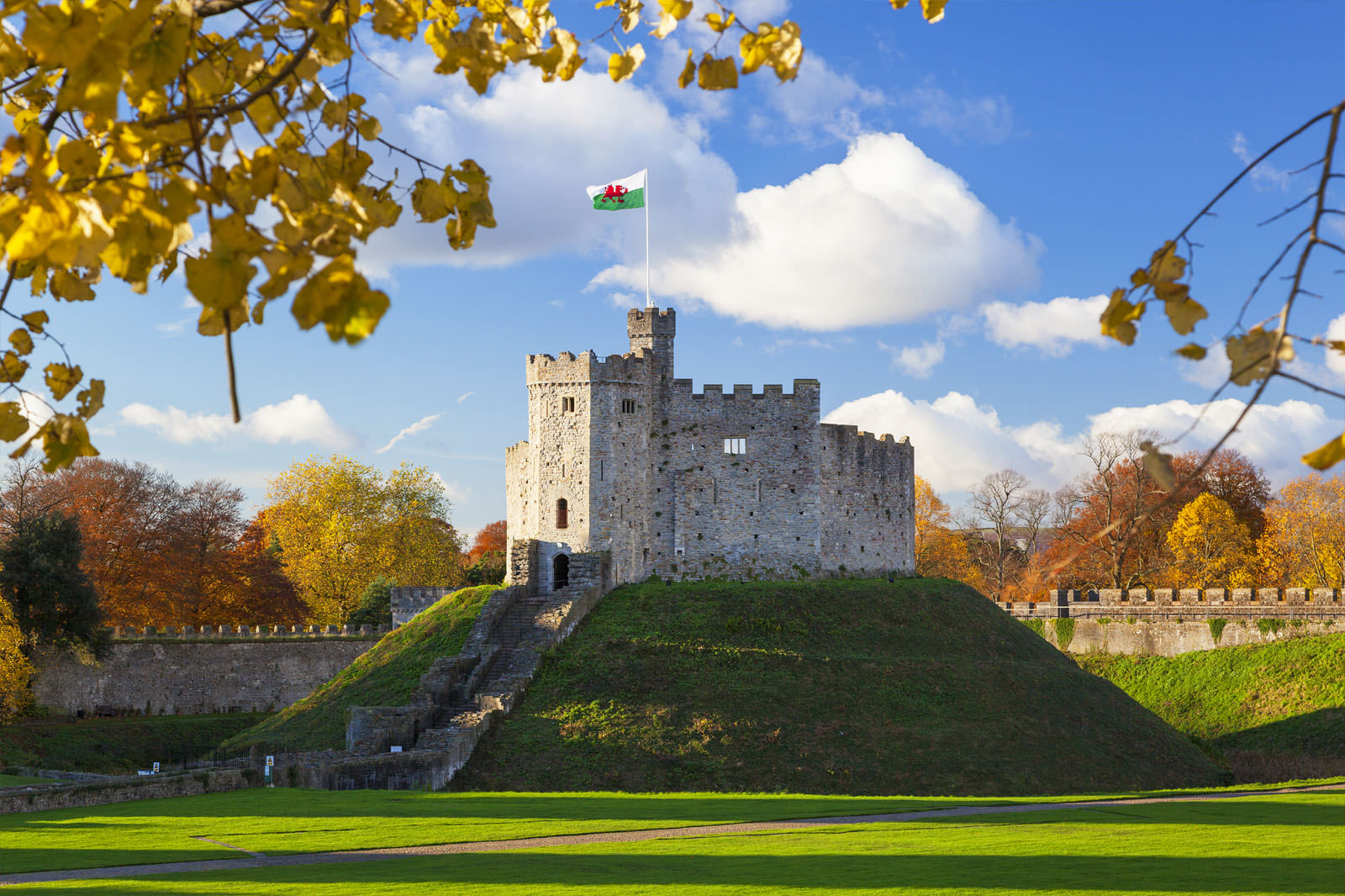 Must-See: Cardiff Castle
Centuries of Welsh history in one place
Cardiff has had a castle since the Romans were in Britain, and it's been built on and developed ever since, making it quite an eclectic display of history. The Norman keep stands atop a small hill, surrounded by impressive defensive walls which were used as air raid shelters during the Second World War. There's a Georgian mansion in one corner and a museum of Welsh army regiments in another. It's a very convenient and interesting place to explore, being just north of the city centre, and has a guide app for Android and iOS. The Clock Tower is especially worth visiting, but tours are only available on weekends. The Animal Wall along Castle Street is also worth a photo.
Location: Castle St, Cardiff CF10 3RB, UK
Open: Daily from 9am to 6pm
Phone: +44 (0)29 2087 8100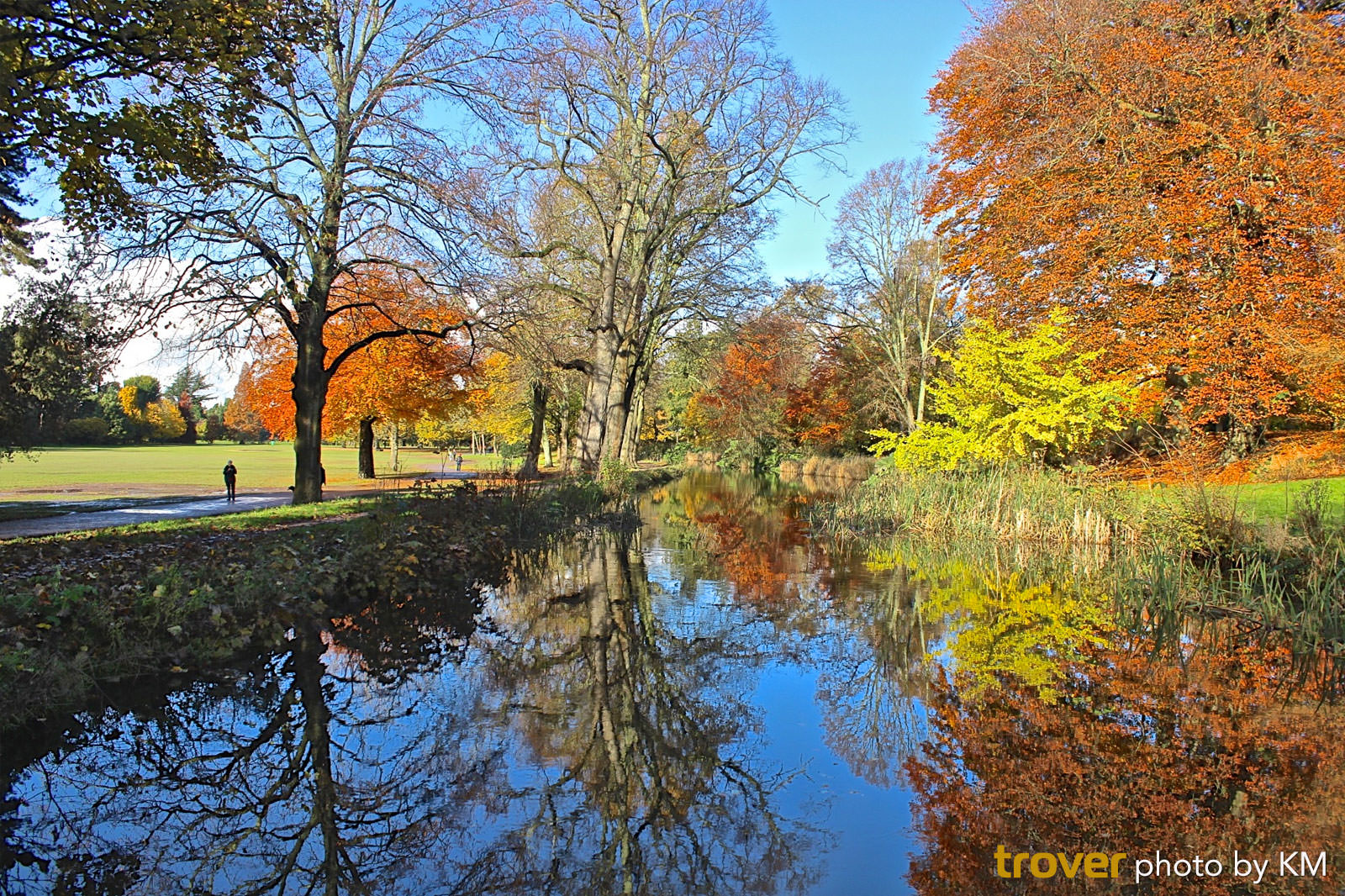 Cycle along The Taff through Bute Park
Explore one of the UK's largest city parks
Bute Park is like a little countryside oasis in the middle of Cardiff, just next to the castle. It borders the River Taff, and is undoubtedly the most beautiful part of the Taff Trail, a cycling route which starts by Cardiff Bay. The 130-acre garden contains several self-led nature and walking trails and contains an amazing array of tree and plant species. At the heart of the park is an education centre, where you can pick up trail guides and learn more about the park's resident wildlife.
Location: North Rd, Cardiff CF10 3DX, UK
Open: Daily from 7.30am to 30 minutes before sunset
Phone: +44 (0)29 2087 2730
Couples
Families
Photo
Budget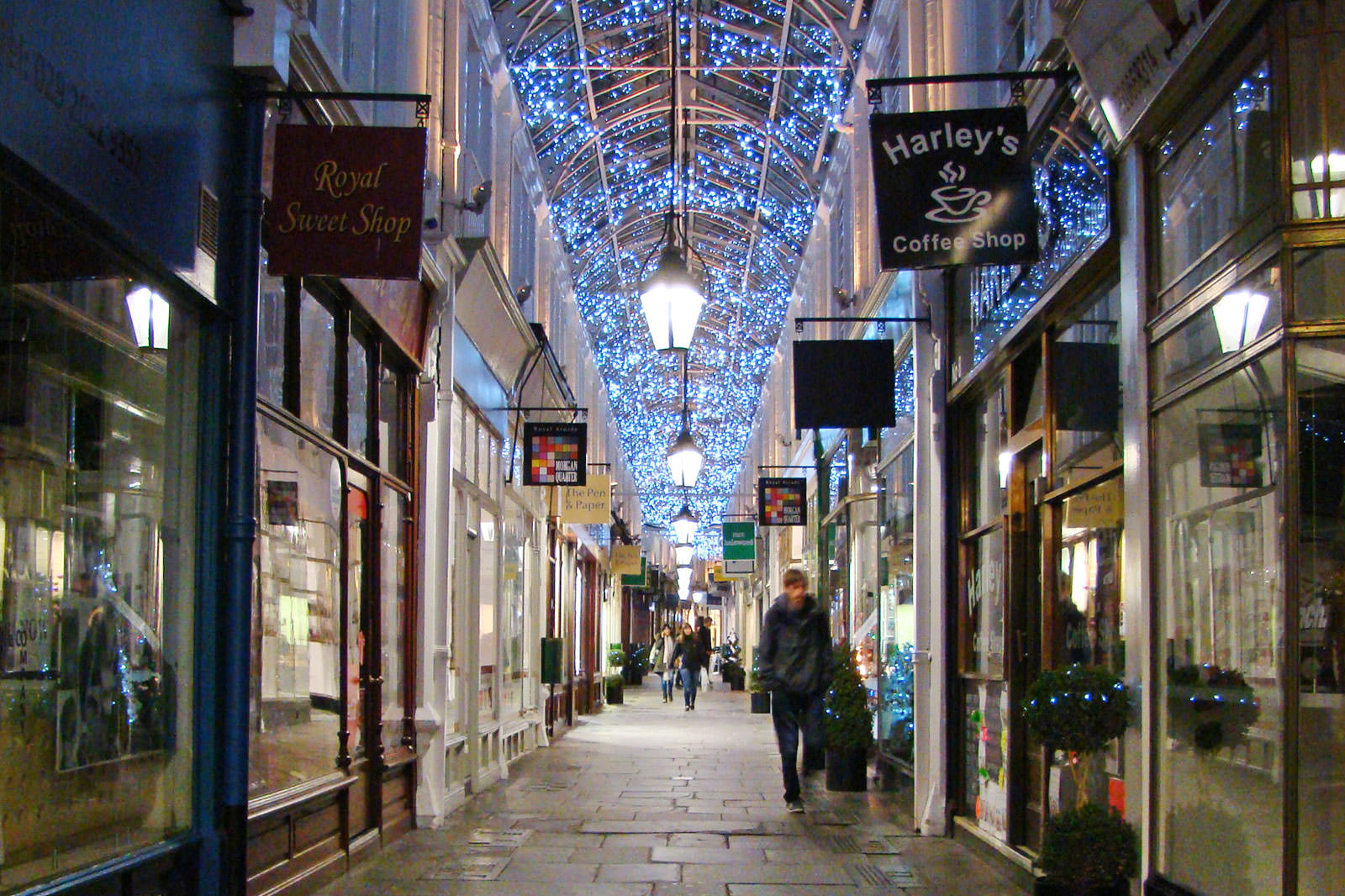 Shop for antiques in The Royal Arcade
Souvenir shopping in the city centre
Among the many beautiful Victorian-era shopping arcades around Cardiff, the Royal Arcade is the oldest and perhaps the most luxurious. It's a great place to find real local souvenirs, including Welsh gifts and homeware. Check out Cardiff Antique Centre if you're looking for something really special, and maybe have a bite at Wally's Delicatessen, which has been open for decades and is practically an antique itself.
Location: St. Mary's St, Cardiff CF10 1AE, UK
photo by Jon Candy (CC BY-SA 2.0) modified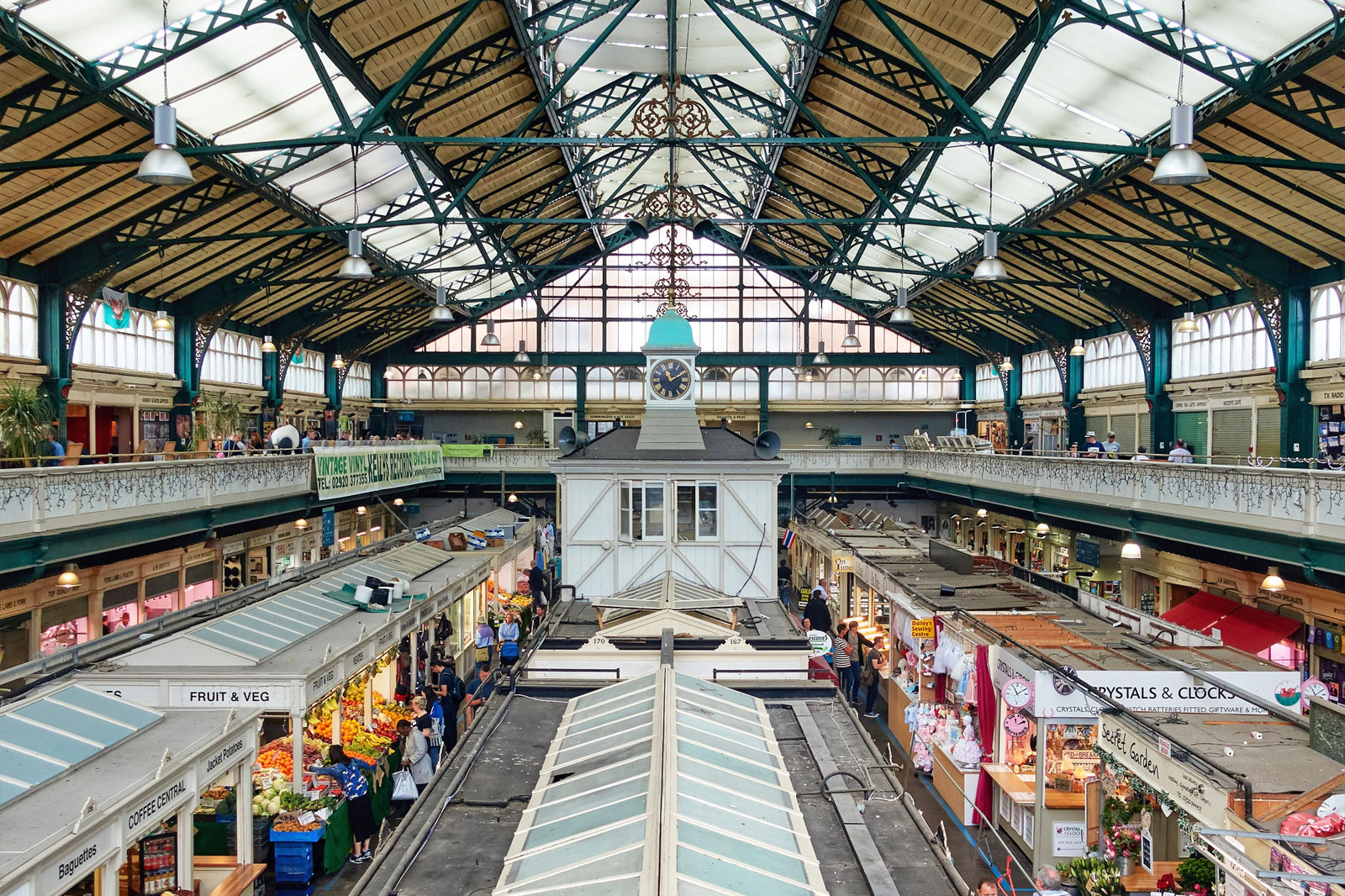 Try lava bread at Cardiff Central Market
Local eats in a Victorian-era shopping mall
Right in the centre of the city, a short walk south of the castle, Cardiff Central Market obviously deserves its name. Lava bread, on the other hand, is a bit deceptive. Obviously it's not a loaf made of molten rock. It's actually pureed seaweed, and is particularly good as a breakfast, rolled with oats, fried and served with bacon. Even if you don't fancy trying the local flavours, the Central Market is rightly known as one of the cheapest places in Cardiff for a fried breakfast, as well as groceries, second-hand books and more. The glass-roofed building itself has a distinctive charm, making it worth the visit just to look around.
Location: 49 St. Mary St, Cardiff CF10 1AV, UK
Open: Monday - Saturday from 8am to 5.30pm (closed on Sundays)
Phone: +44 (0)29 2087 1214
photo by Ungry Young Man (CC BY 2.0) modified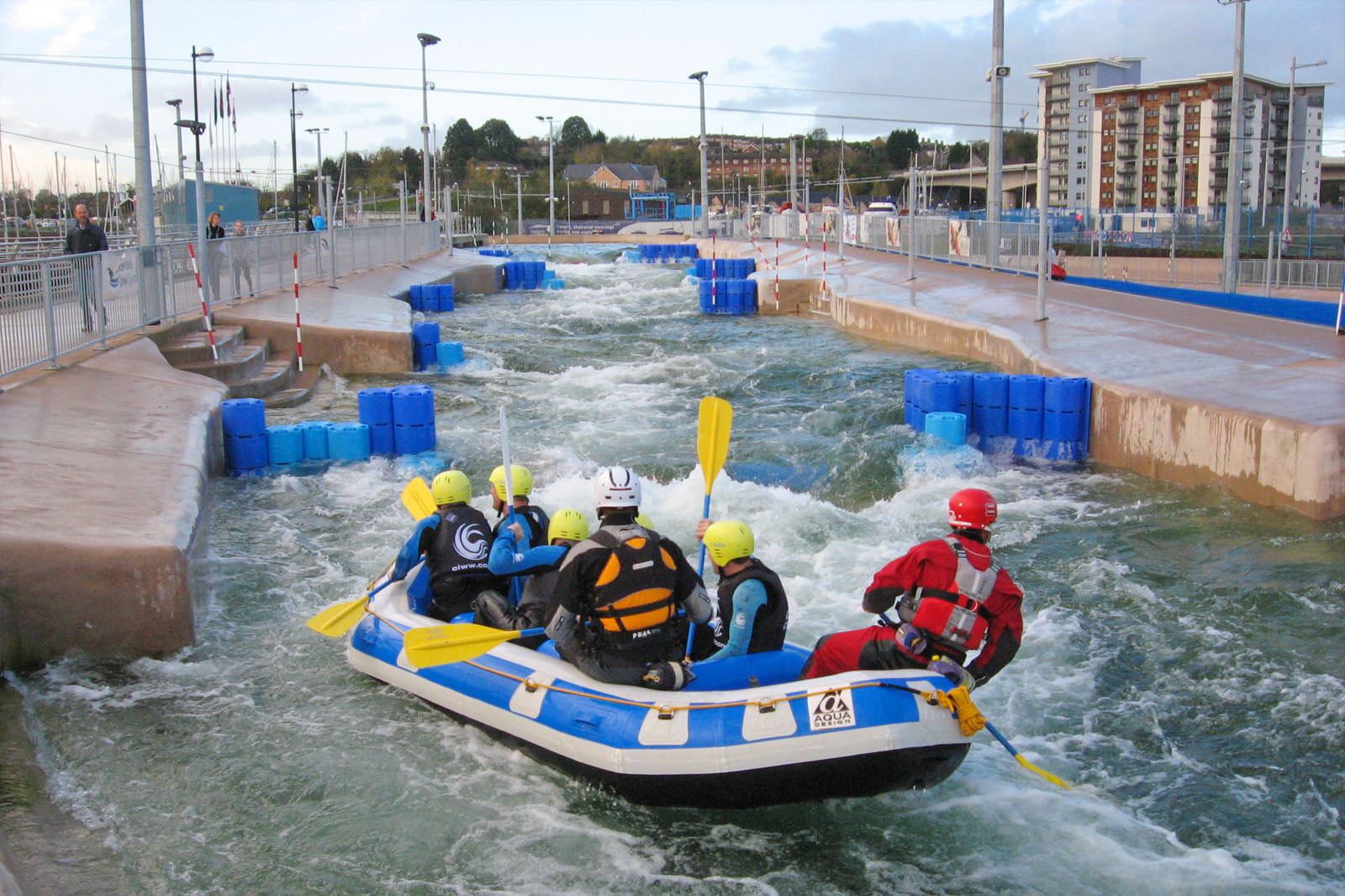 Ride the rapids at Cardiff International White Water
Get wet and wild without leaving the city
Cardiff International White Water is an Olympic-standard set of artificial rapids. Under the guidance of experienced coaches, you can try your hand at white water rafting, canoeing, kayaking, and even surfing on the indoor wave machine. The centre is on the outskirts of the city, about 4 miles south of Cardiff Central train station, but the No. 13 bus will drop you right at the door. You'll find other activity facilities nearby, including an ice rink, swimming pool and yacht club.
Location: Watkiss Way, Cardiff CF11 0SY, UK
Open: Daily from 9am to 5pm (Wednesdays and Fridays until 8.30pm)
Phone: +44 (0)29 2082 9970
photo by Gareth James (CC BY-SA 2.0) modified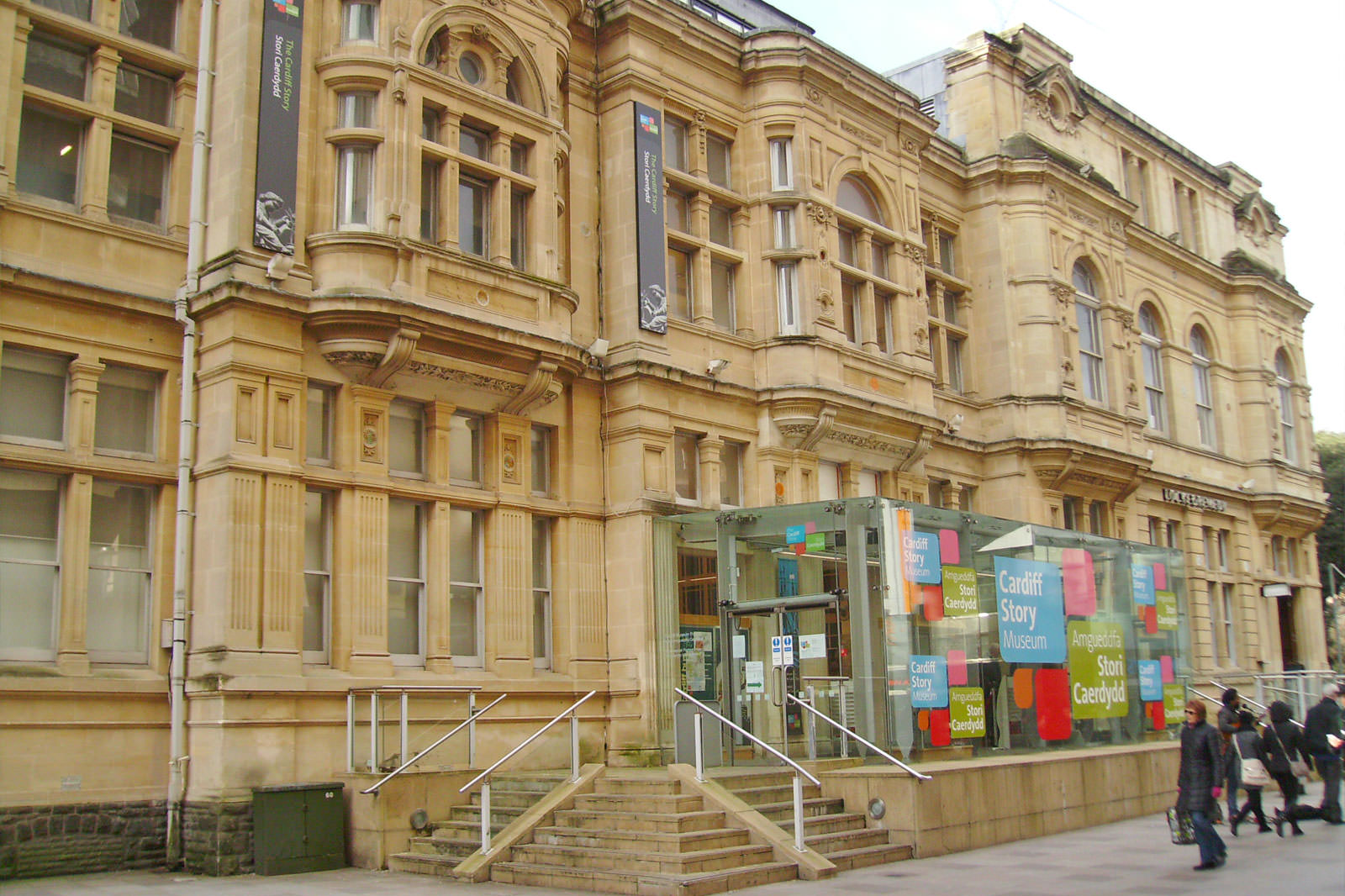 Must-See: Cardiff Story Museum
An innovative city museum
Cardiff Story Museum is one of the more creative city museums in the UK. While it boasts a collection about 3,000 objects and artefacts, it presents them in fun, interactive way. The story told by the free museum is quite an exciting one, with the Welsh capital growing from a small market town to one of the busiest ports in the UK to the diverse destination you see today. Backpackers will appreciate the luggage lockers which are also available in the beautiful historical building, which is close to the Central Market.
Location: The Old Library, The Hayes, Cardiff CF10 1BH, UK
Open: Daily from 10am to 4pm
Phone: +44 (0)29 2034 6214
photo by Seth Whales (CC BY-SA 3.0) modified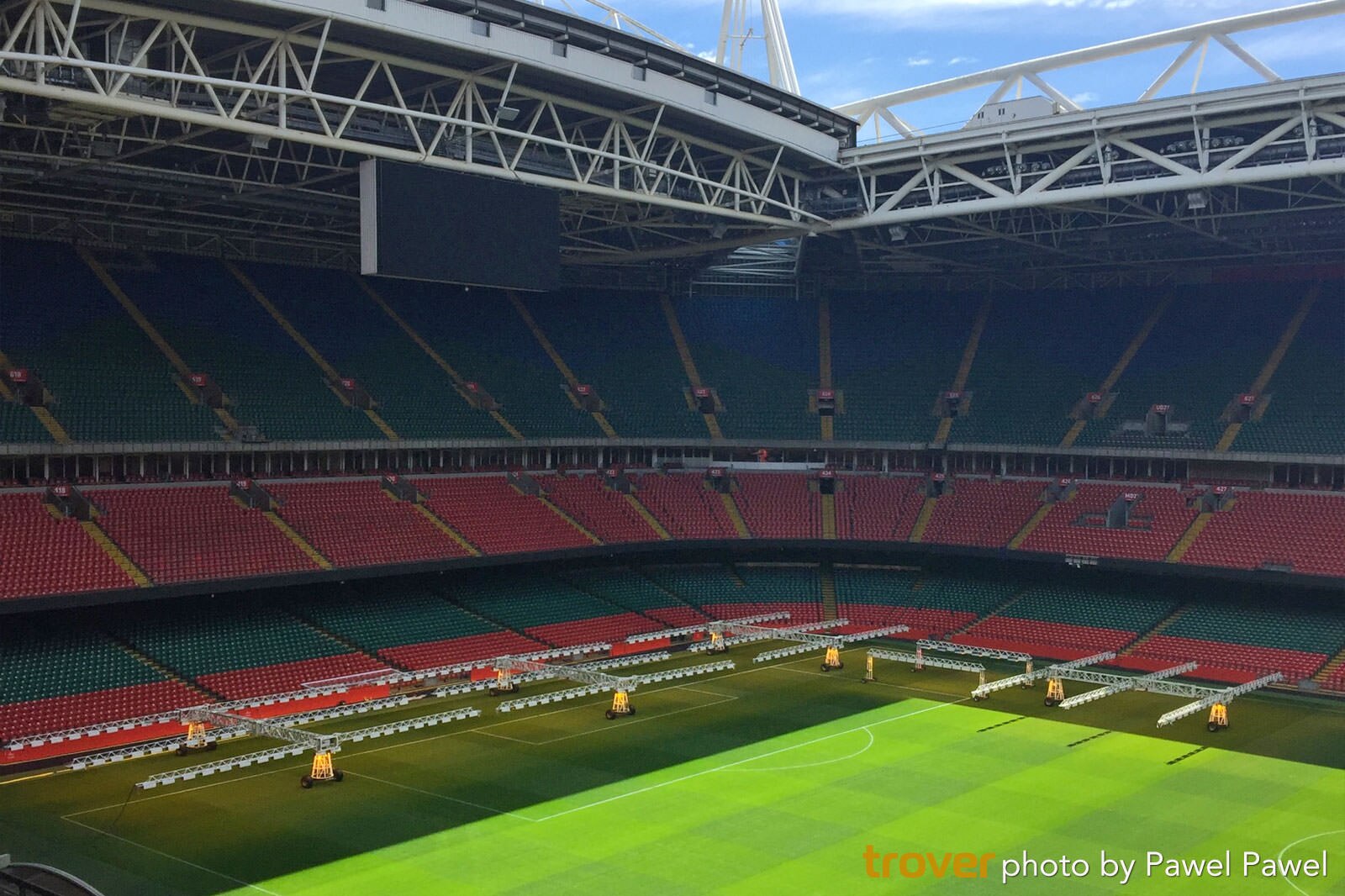 Watch the rugby at Principality Stadium
Enjoy one of Wales' favourite sports
Widely known by its original name of Millennium Stadium, the national stadium of Wales is home to many exciting sporting events. While it has hosted boxing, motorsport, concerts, conventions and has even been a film set a few times, it's best known as a rugby stadium. Watching a match of Wales' favourite game is an unforgettable experience as the atmosphere of being in a crowd of over 70,000 fans is beyond description. The stadium is conveniently close to Cardiff Central train station, making it very easy to get to.
Location: Westgate St, Cardiff CF10 1NS, UK
Phone: +44 (0)844 249 1999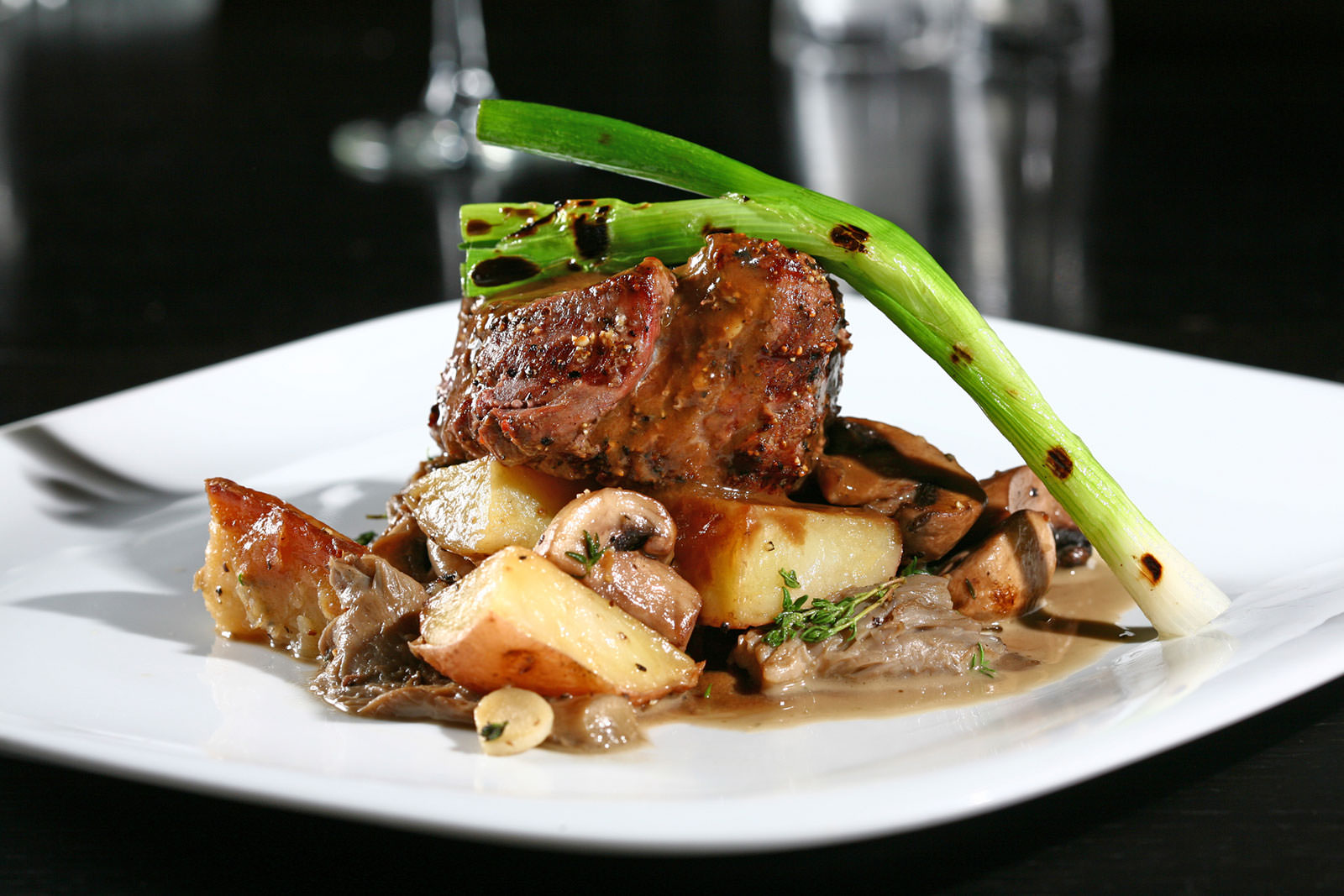 Dinner at Cardiff Prison
Clink glasses at The Clink
No, that's not a typo – you really can dine at Her Majesty's pleasure in Cardiff. You don't need to suffer prison food, either. The Clink is a gourmet dining experience and an opportunity for prisoners to rehabilitate and gain new skills and experience in the hospitality industry. It works, too – those who prepare and serve your delicious food are much less likely to reoffend. Expect first-class cuisine made with fresh local ingredients and served in quite an elegant setting. Just don't expect any alcohol because it's banned on prison grounds.
Location: HMP Cardiff, Knox Rd, Cardiff CF24 0UG, UK
Open: Monday - Tuesday from 9am to 3pm, Wednesday - Saturday from 9am to 3pm and from 6.30pm to 9.45pm, Sunday from noon to 3pm
Phone: +44 (0)29 2092 3130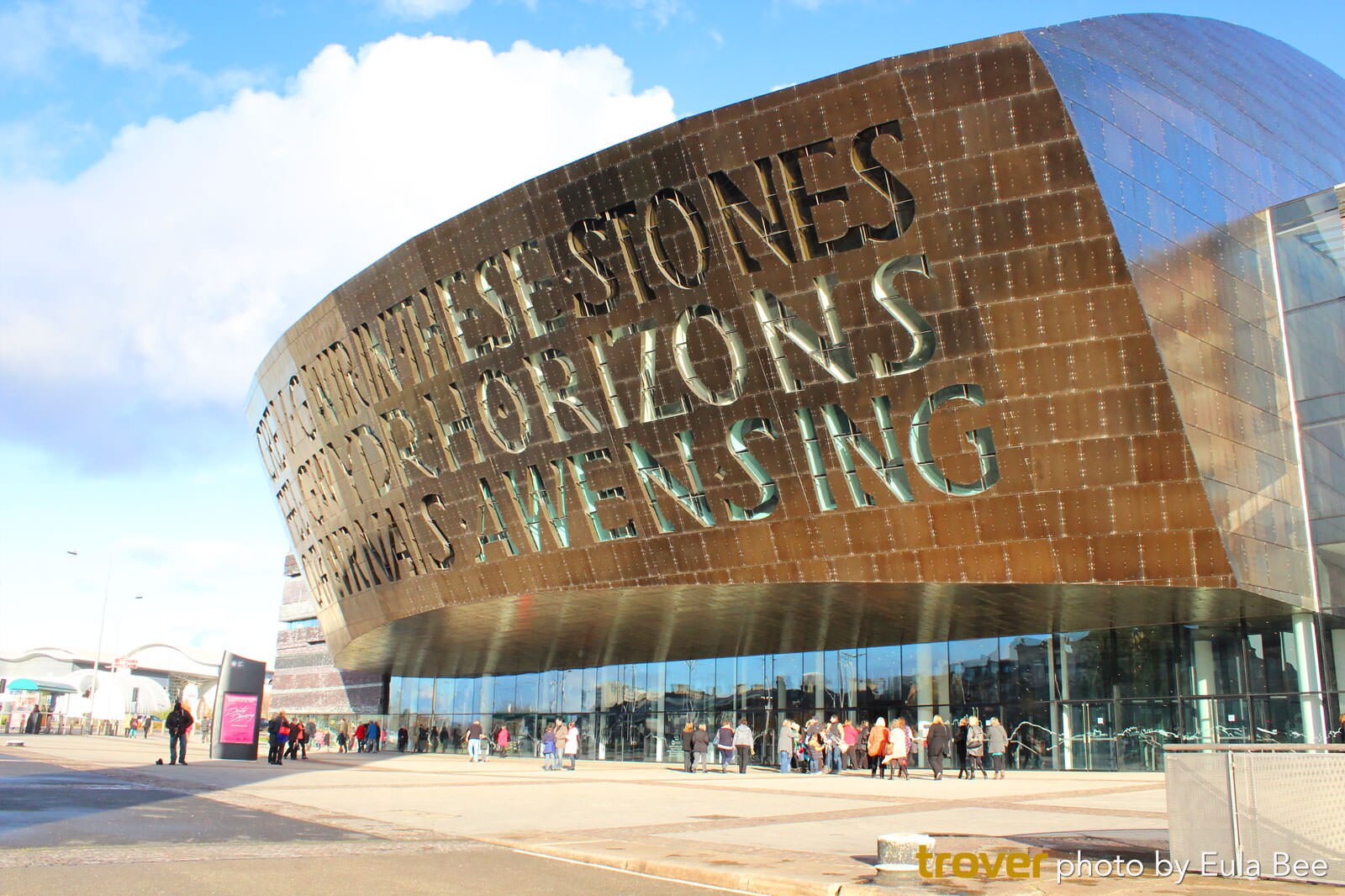 End the day with a show at the Wales Millennium Centre
Visit the heart of Cardiff culture
Affectionately known as "The Armadillo" because of its unique design, the Wales Millennium Centre is a hub of culture in Cardiff. The schedule is packed with concerts, operas, shows and plays in the main theatre and two smaller halls, including top West End shows. The onsite restaurant is very highly rated and there are several cafés and bars to try. The iconic copper-coloured building is surrounded by other important social and cultural sites, including The Senedd (the Welsh parliament) and Roald Dahl Plass, a public plaza and amphitheatre named after the famous children's author.
Location: Bute Pl, Cardiff CF10 5AL, UK
Open: Daily from 9am to 7pm (until late on show nights)
Phone: +44 (0)29 2063 6464