10 Unique Nightlife Experiences in Portland
How to Party in Beertown, USA
Portland, Oregon, proudly boasts more breweries than any other city in the world, earning it the rather apt nickname of Beertown, USA. It's home to the largest craft beer industry in the United States and just so happens to be surrounded by incredible wine valleys too. So, it's no wonder that people heading here are looking to have a pretty good time. And, you know what? If you're one of those people, you certainly won't be disappointed.
From happy hours and movie theatres, to ghost tours and biking pub crawls, the people of Portland know how to turn any activity into an excuse to enjoy some of the finest drinks around. To help plan your trip, we've come up with some of the most unique nightlife experiences you can have in Portland.
1
Get your passport stamped on Distillery Row
A unique spirit-drinking experience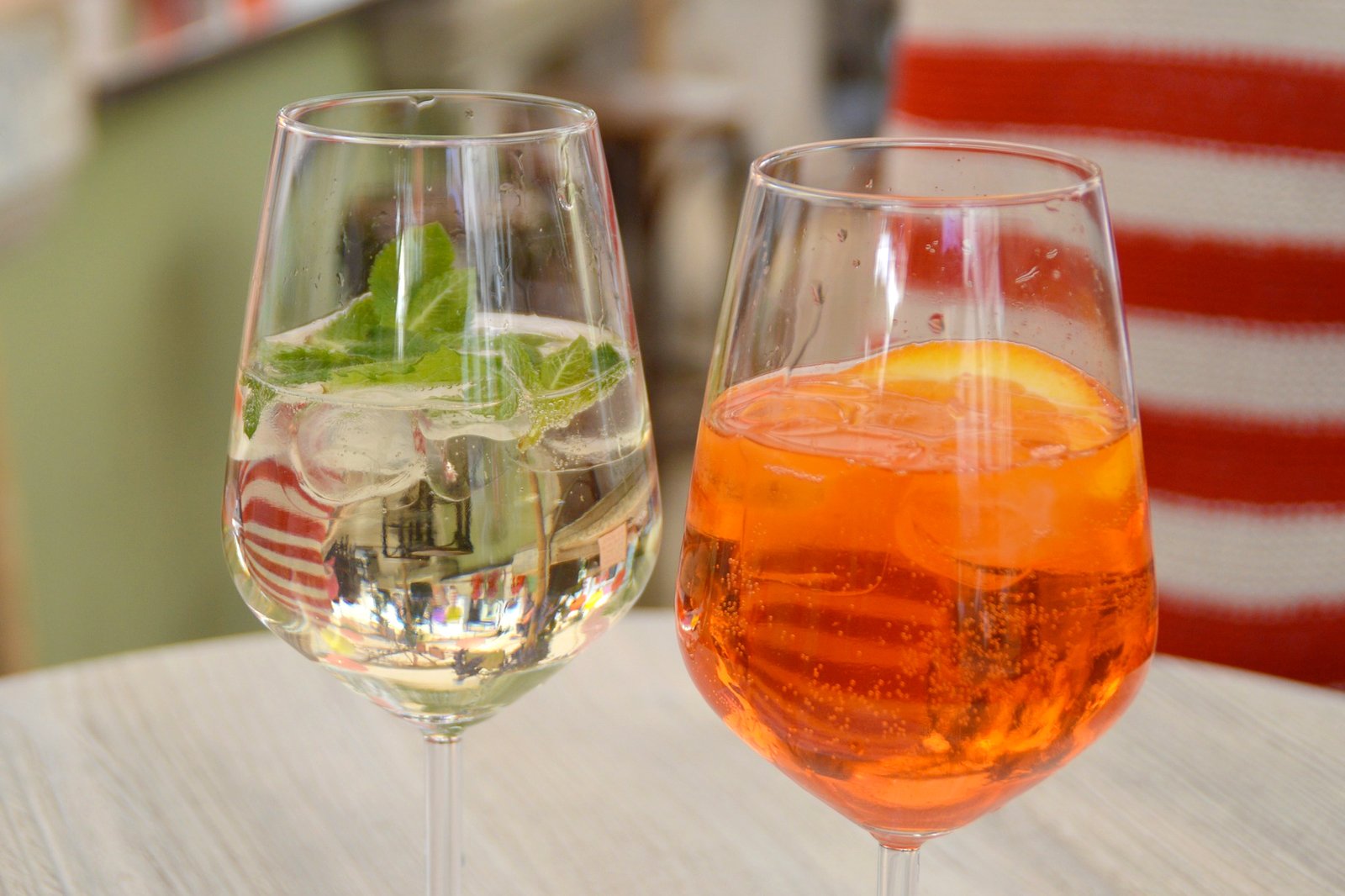 For a truly unique experience sampling the best spirits in town, make the journey by pedicab along Portland's famous Distillery Row. It's not a physical row as such, but there are 12 independent distilleries dotted across the city. You can stop by each one and try new and exciting flavoured spirit varieties.
Those embarking on the Distillery Row adventure have the opportunity to sample a selection of 80 unique spirits, but it's up to you to decide just how many you can manage. To make the experience all the more fun, there's a special passport to get stamped for each distillery you visit, so be sure to purchase one when you're there, or download the mobile version.
2
Explore the Bridge City Brew Trail
A self-guided tour of the best breweries in town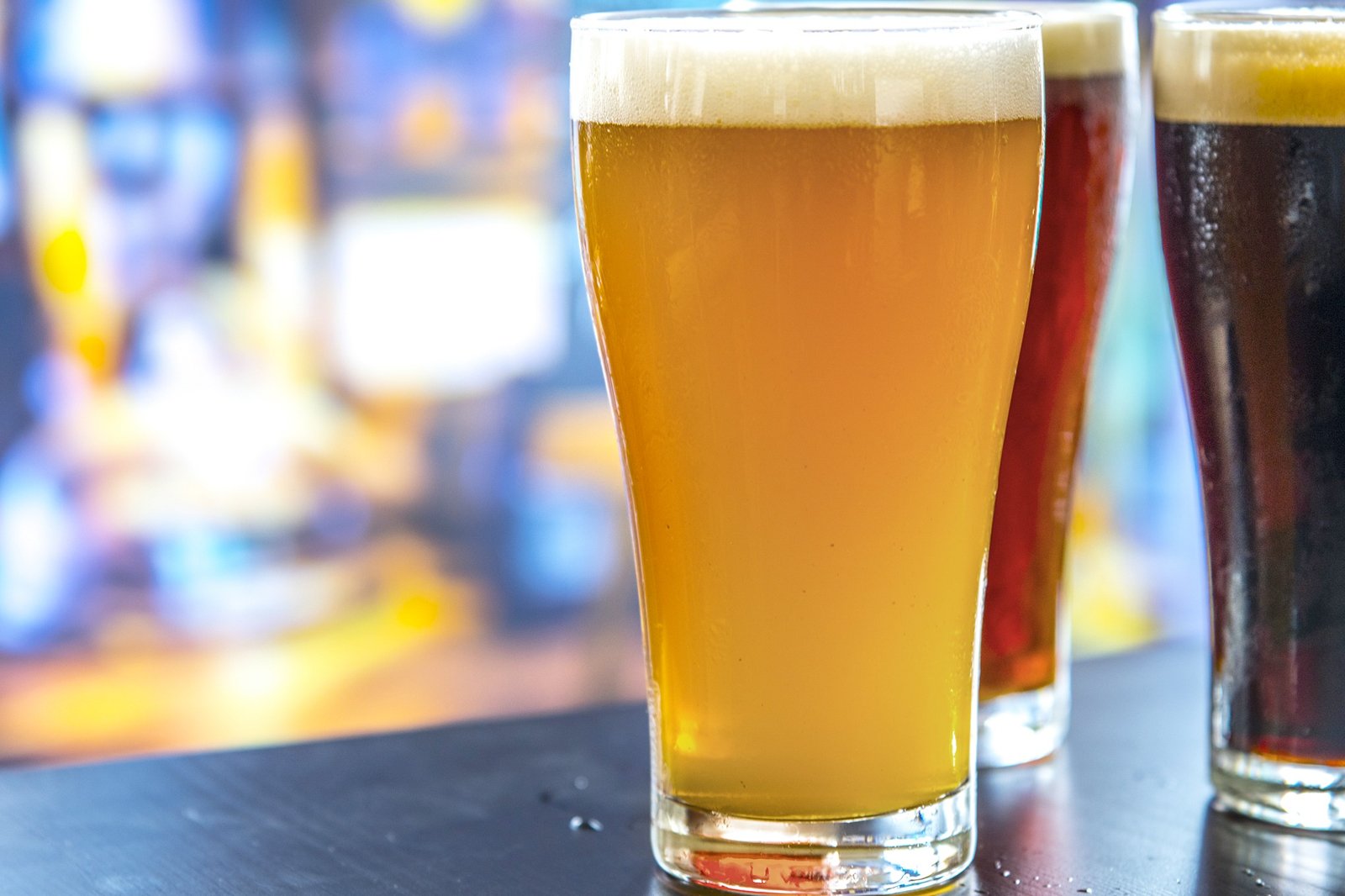 Trendy Northwest Portland is where you'll find some of the city's oldest and most popular breweries, providing the setting for the famous Bridge City Brew Trail. This awesome, self-guided tour allows you to spend as little or as long as you like exploring the Pearl District and sampling many a tasty craft beer as you go.
The entire tour can be undertaken on foot, using a special smartphone app as your guide. Each brewery offers something unique, be it complimentary pints, sample trays, a take-home growler or discounted merchandise.
3
Take a ride on the BrewCycle
"The most Portland thing you could ever do"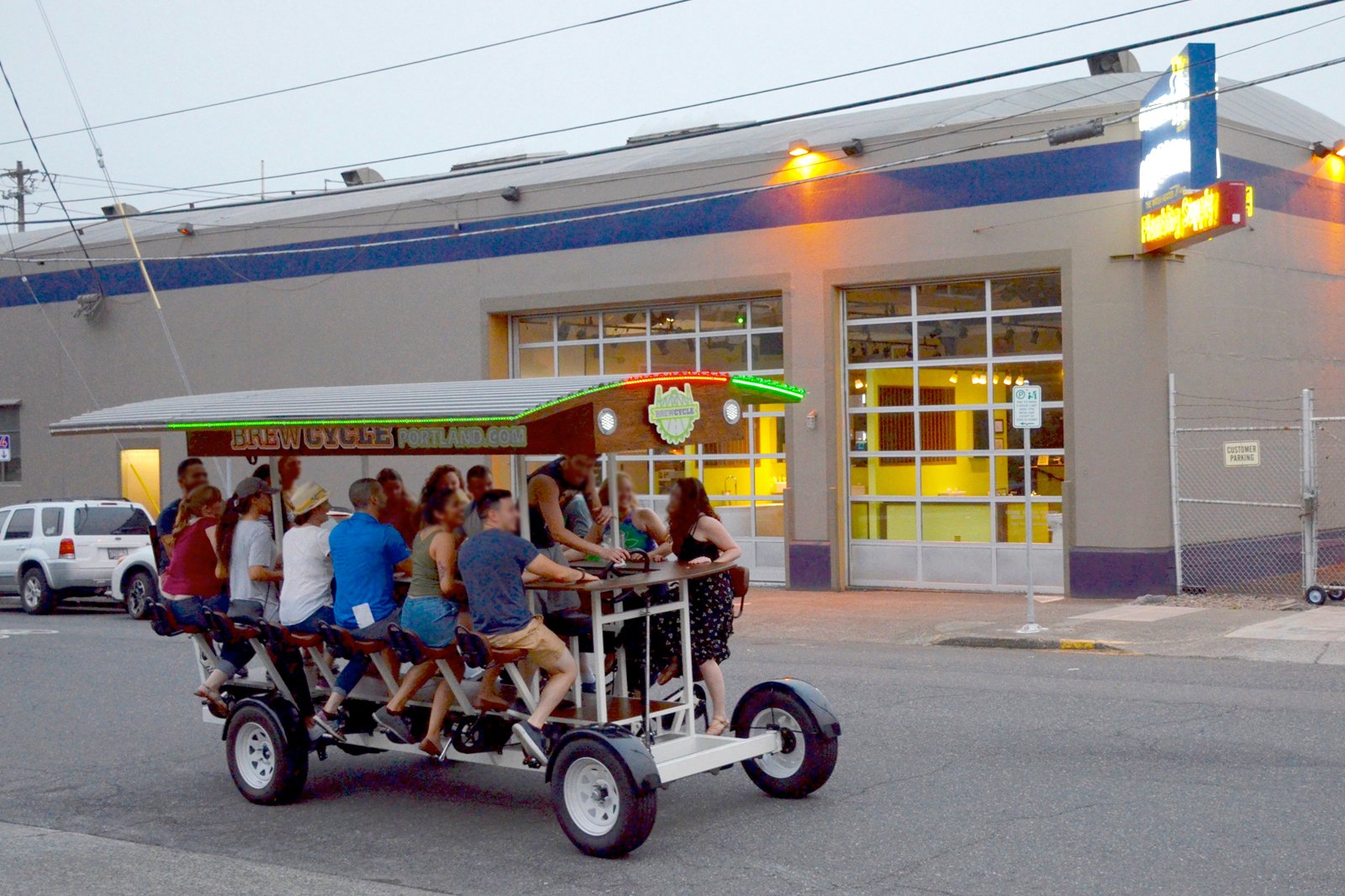 Couples
Food
Nightlife
Adventure
Unusual
For the ultimate pub crawl around Portland's craft beer scene, grab your friends and experience an unforgettable ride on the BrewCycle. This incredibly fun and unique tour will see you using your own pedal power to ride through the city on a bar on wheels, stopping at a selection of great pubs along the way.
There are a number of different 2-hour BrewCycle routes to choose from and more than 1 BrewCycle available, catering for groups of 6, 11 or 15. But don't worry if you don't have that many people to go with – you can book as a group, a couple or an individual, so there's no need to miss out!
Location: BrewCycle Portland, 1425 NW Flanders St, Portland, OR 97209, USA
Open: Daily from 10.30 am to 7 pm (Sundays from 11 am)
Phone: +1 (971) 400 5950
photo by Steve Morgan (CC BY-SA 4.0) modified
4
Get spooked on a haunted pub tour
Discover the old town's dark past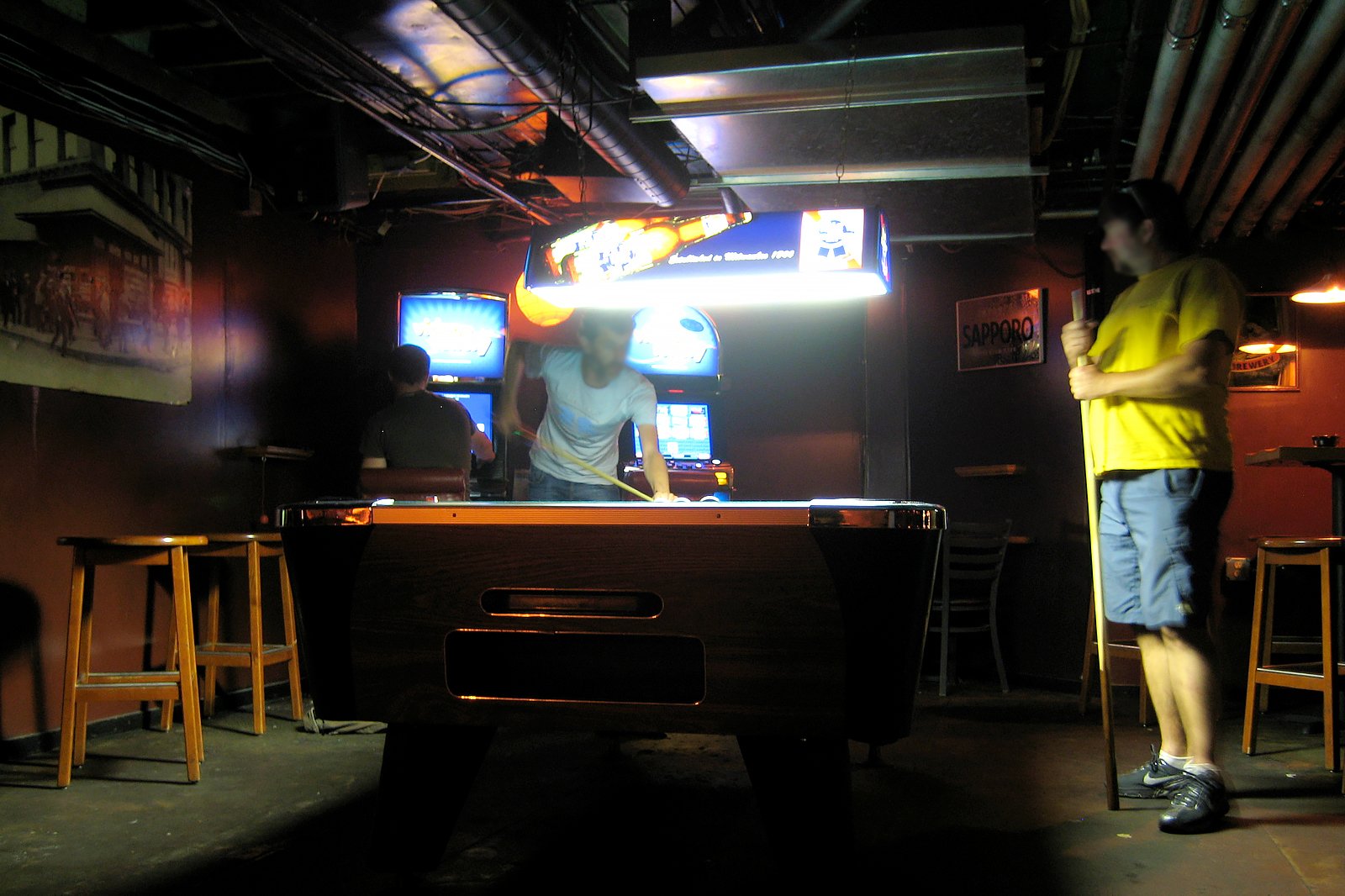 See a darker side of Portland on a spooky pub tour of the city's haunted Historic Old Town District. As if the blend of history and hauntings wasn't enough, the tour also gives you the chance to sample 6 different craft beers in 2 haunted pubs and will see you venturing into the city's underground Shanghai Tunnels, too. This eerie tunnel system is where unsuspecting sailors were said to be locked away after being abducted from the city's notorious 'North End', giving Portland a reputation of being one of the most dangerous port cities in the 1800s.
Of course, it's a lot less scary these days, but a knowledgeable expert will guide you on this fascinating 2.5-hour walking tour, regaling you with stories of Portland's baddies, goodies and ghoulies as you go.
Open: Tours take place on Tuesdays, Thursdays, Fridays and Saturdays at 7 pm (Sundays at 3.30 pm). Advance booking required.
Phone: +1 (503) 389 8300
photo by Phil Whitehouse (CC BY 2.0) modified
5
Catch some live music at the best venues in town
The perfect beer accompaniment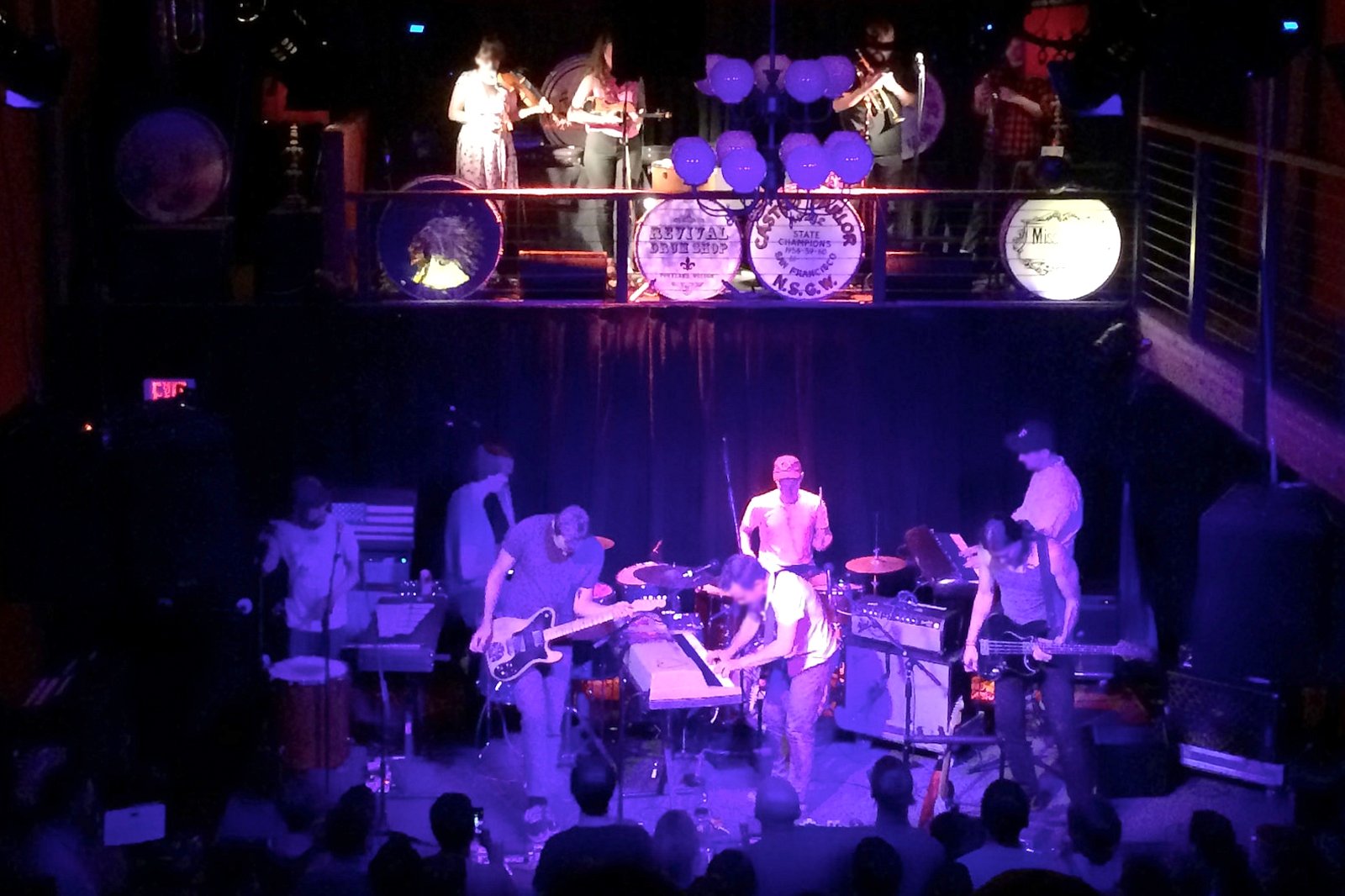 Live music is part and parcel of Portland's nightlife scene, so you'll have no trouble finding some top-class entertainment as you make your way about town. Whether you're looking for some mellow jazz at a trendy cocktail bar, some authentic rock 'n' roll or country music at a traditional saloon bar, some all-out cabaret or some high-energy bands to take you partying into the night, you can experience a different live music venue for every day of the week and more.
For an intimate live music experience, head to the famous Mississippi Studios, a renovated church in the heart of the Historic Mississippi District. The Aladdin Theater is another must-see music venue and the Crystal Ballroom is the place to be to show off all your best dance moves.
6
Experience happy hour on a rooftop
Portland's favourite time of the day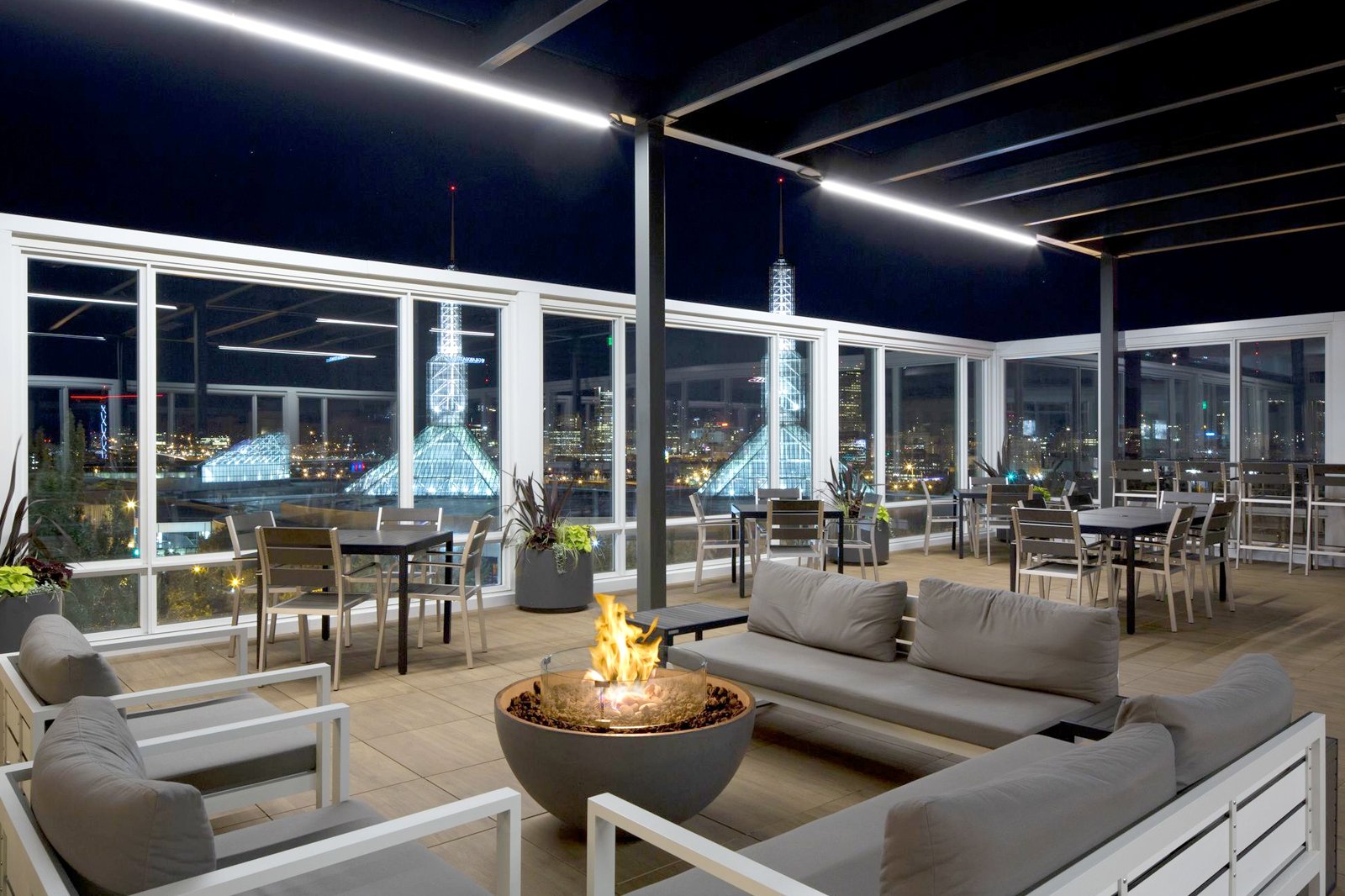 If there's one thing that Portland loves more than beer and wine itself, it's a celebratory happy hour to enjoy drinking it all together. Everyone loves a happy hour, but what better place to experience one in the city than at a rooftop bar as the sun begins to fade?
Enjoy some happy hour snacks as you "cheers" a cold beer around the fire pits at Altabira City Tavern, sip sake and unique cocktails at the popular Departure or soak up the unrivalled 360-degree views from the top of Revolution Hall's Roof Deck. Hey, if you're there for a few days, why not try a different one each night?
7
Bar-hop around the Pearl District
The trendiest neighbourhood in town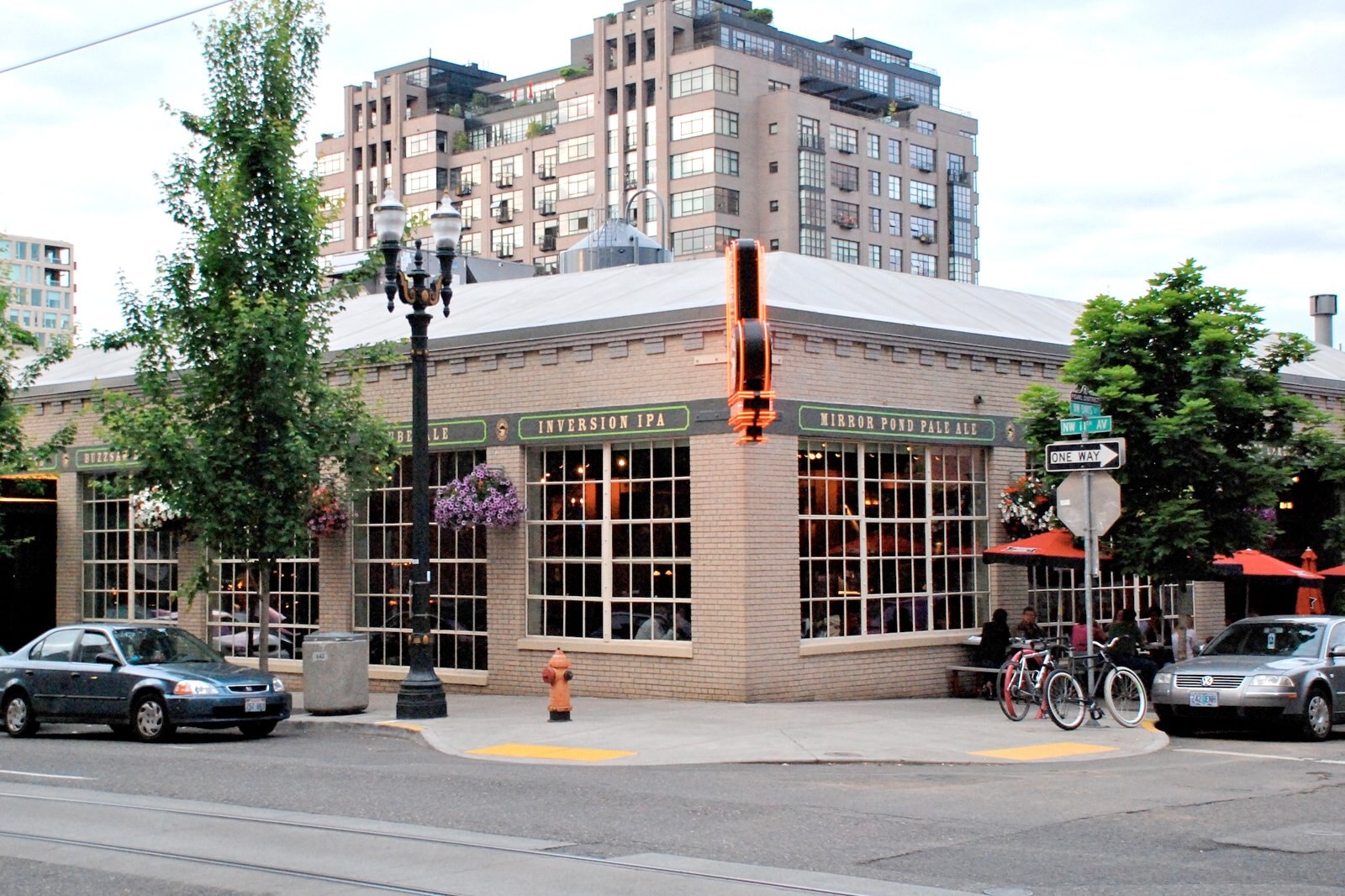 Portland's swanky Pearl District is home to some of the best bars in the city, making it the obvious area of choice to bar-hop with friends. By day, people flock here to browse fancy art galleries, unique stores and independent fashion boutiques. By night, the area comes to life, boasting excellent fine-dining options and high-end drinking establishments.
Located in the heart of downtown, there's no better place to experience the vibrant Portland nightlife. Try some creative cocktails in the Teardrop Cocktail Lounge, taste wine like it's never tasted before at Thelonious Wines and grab a freshly-brewed beer at Deschutes Brewery.
photo by Steve Morgan (CC BY-SA 3.0) modified
8
Sip a cold beer while watching a movie
The way it's got to be done in Portland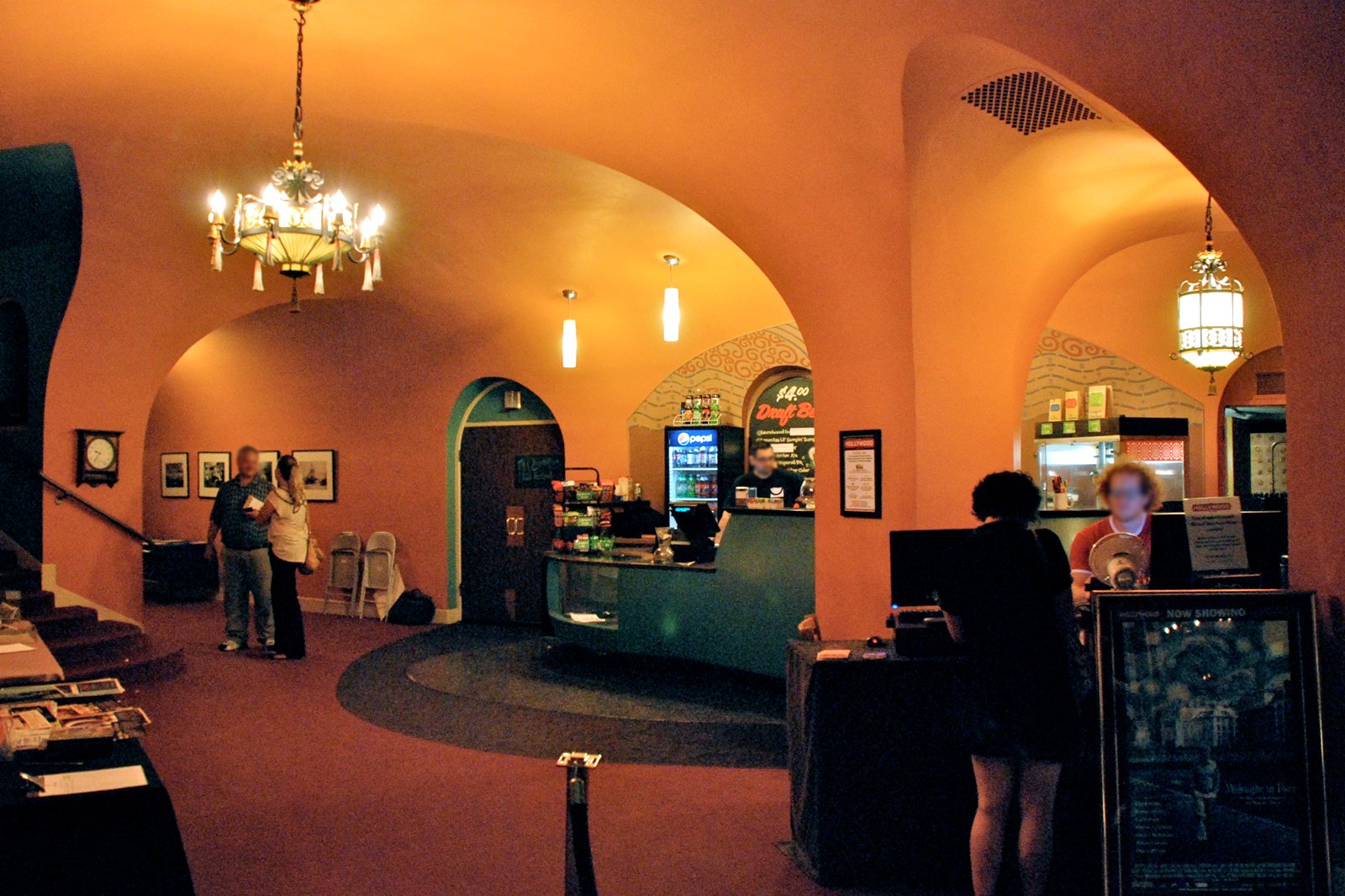 Catching a movie has become a whole different experience in Portland, with more movie theatres serving beer these days than not. You might not normally consider a trip to the cinema as a top thing to do while on a trip away, but when you can make an evening of it with great beer and food on hand, you might just reconsider.
There are plenty of beer theatres to choose from, many serving pizza from nearby pizzerias, with some delivering it straight to your seat. The iconic Hollywood Theatre has the classic signage on its exterior, drawing you in to watch a carefully selected film while drinking beer from local breweries. The impressive Academy Theater, on the other hand, has 10 beers on tap.
photo by Steve Morgan (CC BY-SA 3.0) modified
9
Go wine tasting in the Willamette Valley
Taste the perfect pinot noir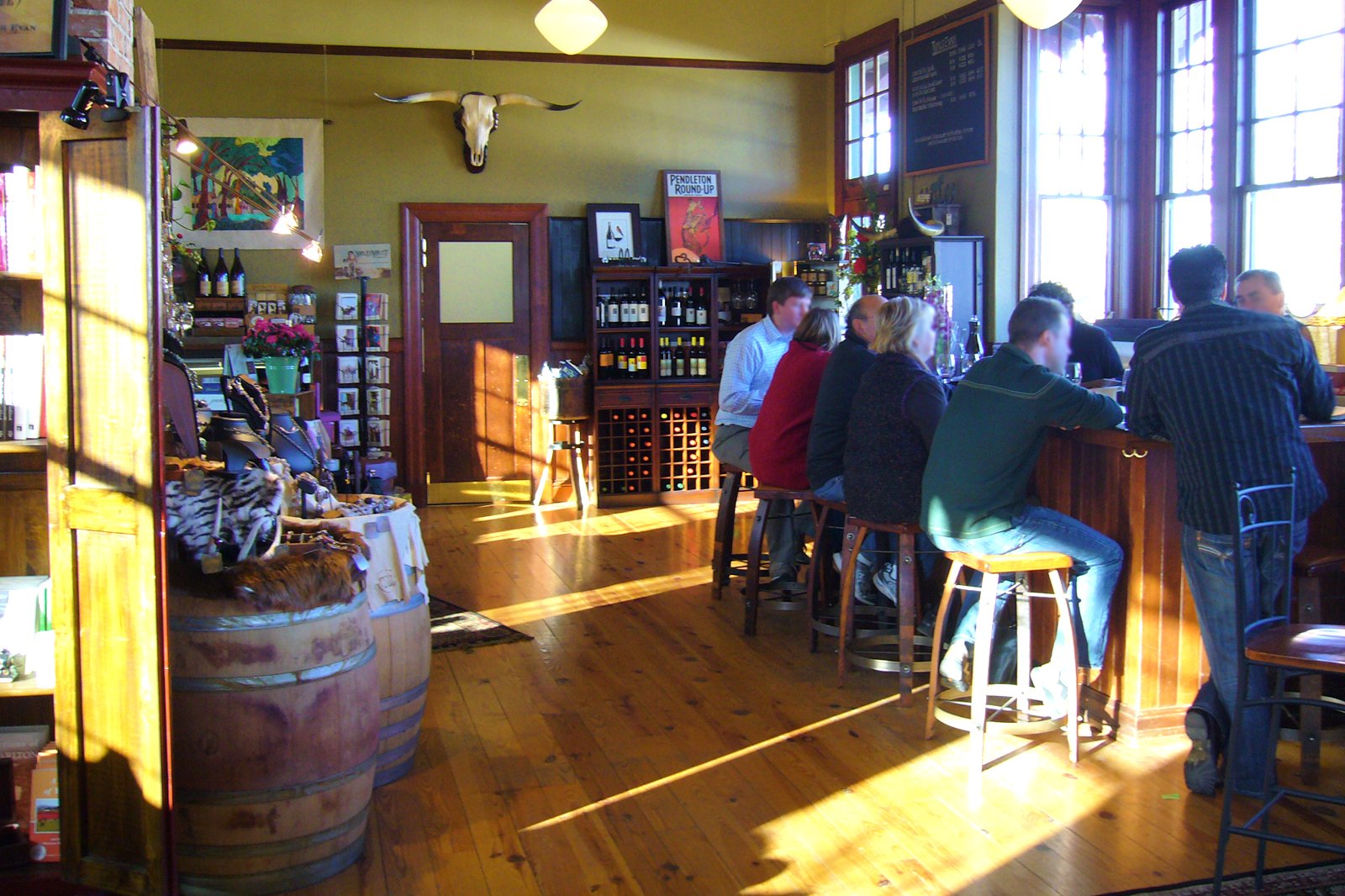 Just a short drive south of Portland is the beautiful Willamette Valley, boasting more than 500 independent wineries and over 700 vineyards. Home to a huge variety of different wines, it's almost 16,000 acres of pinot noir that the valley is most famous for, accounting for nearly 3 quarters of the overall wine produced here.
When visiting Portland, it's only right that you should take the time to explore the Willamette Valley. Luckily for you, there are plenty of companies that offer guided tours and tastings at some of the top wineries. And best of all, they operate out of the city, with return travel included, so you get to take full advantage of all the excellent wine. It's a "wine-wine" situation.
photo by F. D. Richards (CC BY-SA 2.0) modified
10
Party the night away in the Entertainment District
Portland's nightlife hub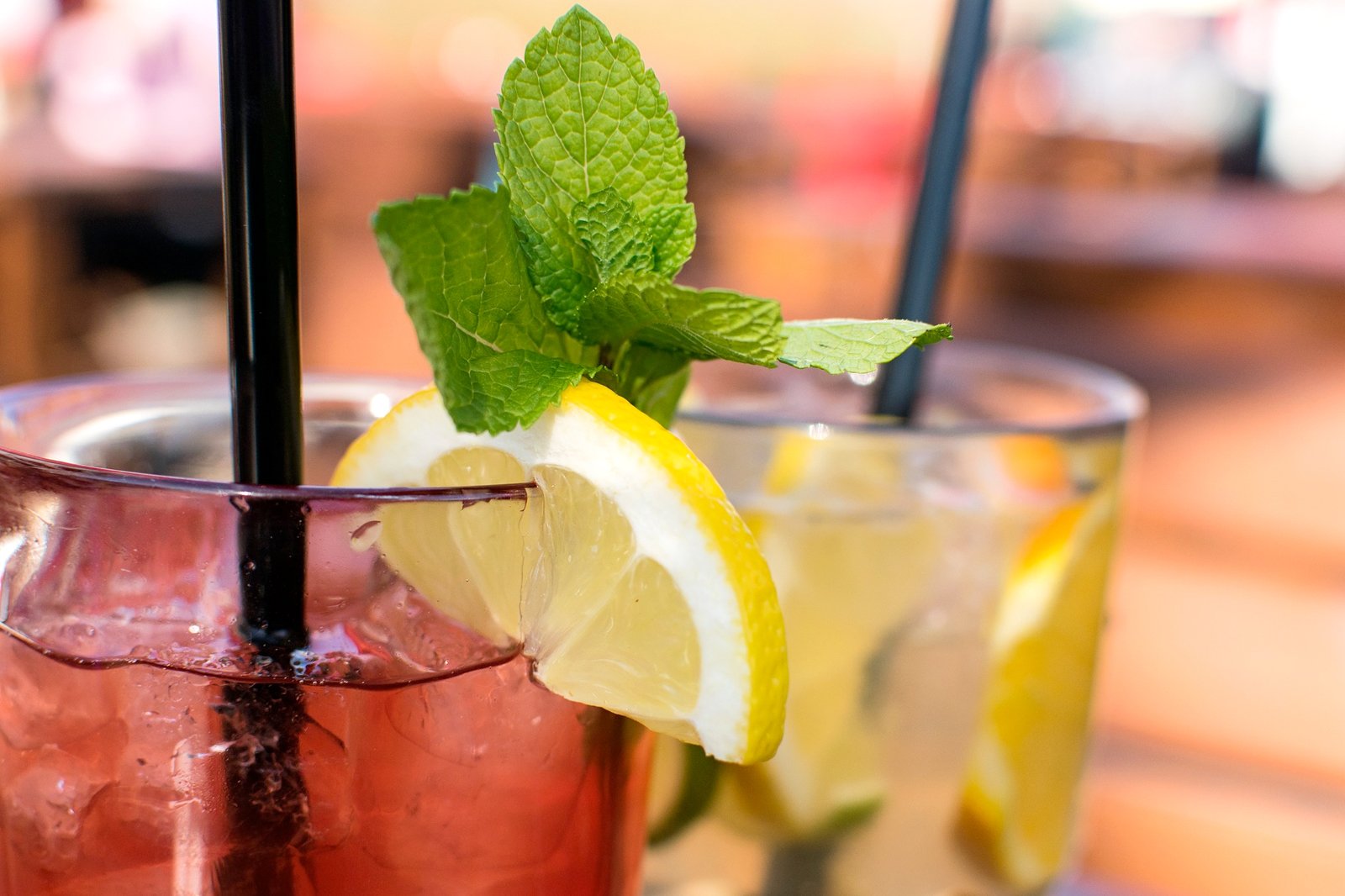 In the heart of Portland's Old Town Chinatown neighbourhood is the vibrant and fun-filled Entertainment District, bursting with cocktail bars, live music and late-night DJ sets. Whether you've been out sampling wine in the valleys, checking out a local brewery or 2 or just visiting some of the more laid-back bars that Portland has to offer, the Entertainment District is the place to end your night with a bang.
See the duelling pianos at The Barrel Room, rock out at Dixie Tavern, end the night at the frivolous Darcelle XV, then grab a famous voodoo doughnut on the way back to your hotel. And what's more, from 10pm at the weekends, the streets are closed to cars, turning it into the city's party central.