10 Tips to Party Like a Local in Bangkok
Everything You Should Know About Thai-Style Nightclubs
Stepping into a 'Thai-style' nightclub for the first time can be a bit of a daunting experience. Thai pubs, Thai discos, local bars – whatever you want to call them... do things a little differently, and it's these little idiosyncrasies that can either make or break your night out in Bangkok.
If you want to party in Bangkok like a true local, there are some things that are best to know first. Here's a rundown of all the dos and don'ts so you'll fit right in and make the most of your night out. We'll also point you in the direction of all the best 'Thai-style' pubs and clubs to check out in Bangkok.
Don't expect an open dance floor
The first clue that you're in a local nightclub (other than the fact that you're surrounded by Thais) is that there is no real dance floor. Instead, these kinds of clubs are usually packed full of tall tables where drinks are perched and groups of friends dance around in miniature circles. There simply isn't the space for a designated dance floor.
Even so, that doesn't stop the locals from throwing a few shapes, which become more and more energetic as the drinks flow, and often groups merge into one another as the place gets packed.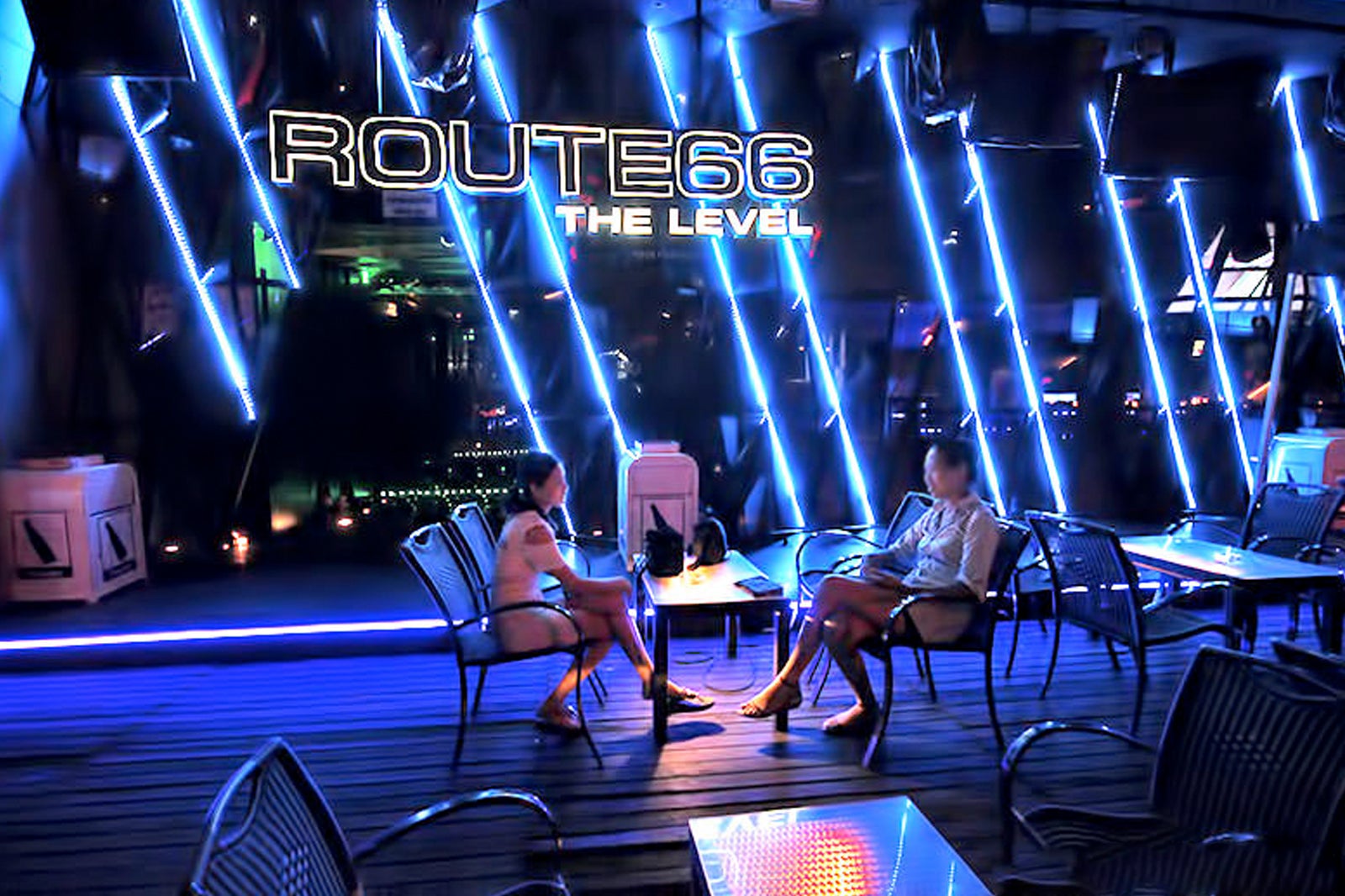 Thailand is hot all year round, so tourists who come with a suitcase full of only shorts, flip flops and a few T-shirts are hardly to blame. Although this kind of attire is perfect for all the beach bars in the south of Thailand or Khao San Road, turning up at a local nightclub in your flip flops and shorts is a bit of a no-no. Some places won't let you in at all and you'll stick out like a sore thumb at the few that do. Most clubs in Bangkok have aggressively air-conditioned rooms, so you can look the part and dance the night away without drowning in sweat.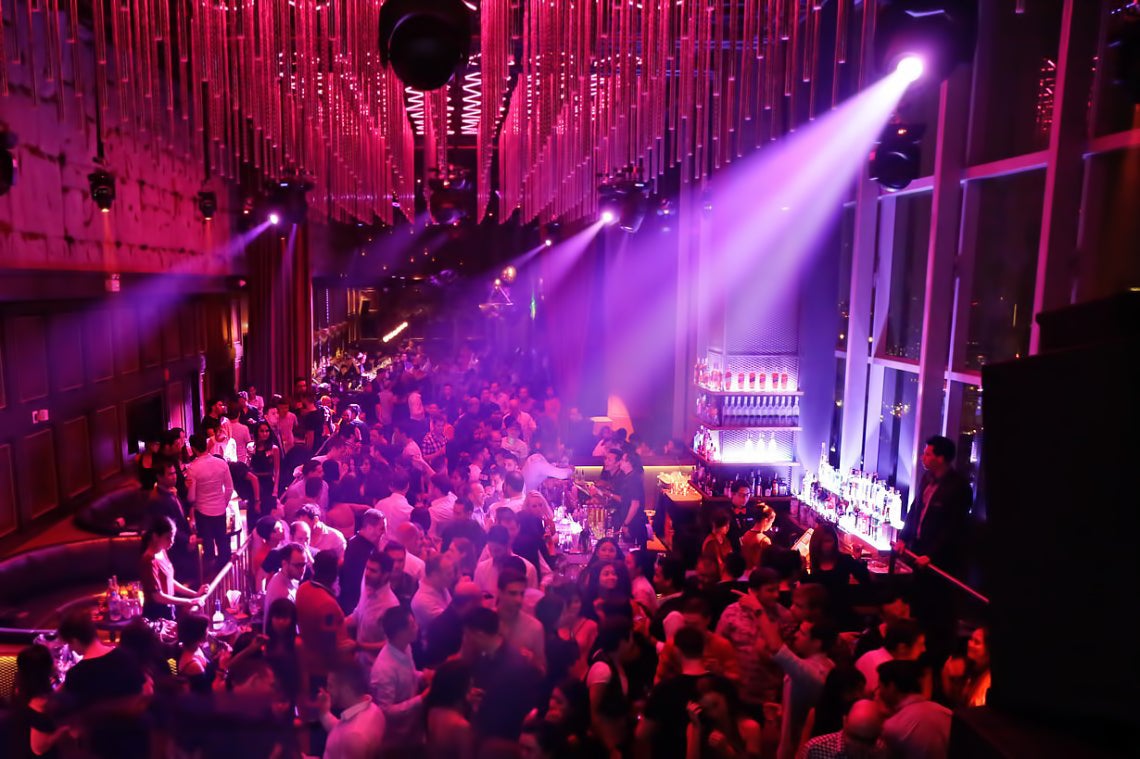 It's cheaper to buy the bottle
The thought of buying a whole bottle of whiskey or vodka in a nightclub in some countries might seem like something only a high-rolling city worker would do. However, in Thai nightclubs, this is the norm – and actually a pretty economical option. On entry, find yourself a table, order a bottle of spirits, some mixers, a bucket of ice, and you're set for the night. No need to keep going back and forth to the bar.
Cheap brands like 100 Pipers will leave you with change from a 1,000-baht note (as well as a throbbing headache in the morning), while more popular choices like Jonnie Walker and Smirnoff start from around 1,500 baht. If you can't finish your bottle, you can always take it with you or even leave it behind at the end of the night and carry on drinking it the next time you come back!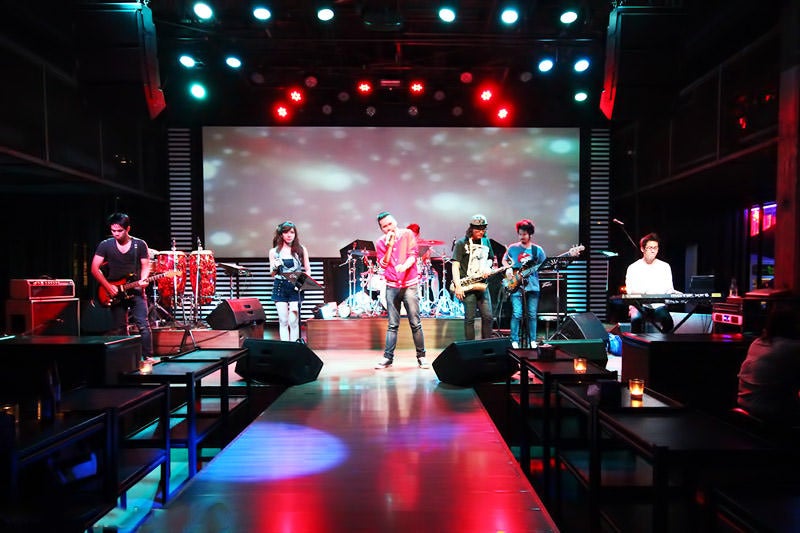 Live bands and Thai pop are the norm
Although Bangkok does have a few Thai-style clubs that are dedicated purely to dance music, such as Onyx, most rely heavily on live bands. Listening to sing-along pop hits in a foreign language may only bearable for so long, but most of the clubs in Bangkok do switch to house/techno music when the bands aren't playing. Besides, Thai pop can be fun, lively and they'll often throw in an English-language cover too.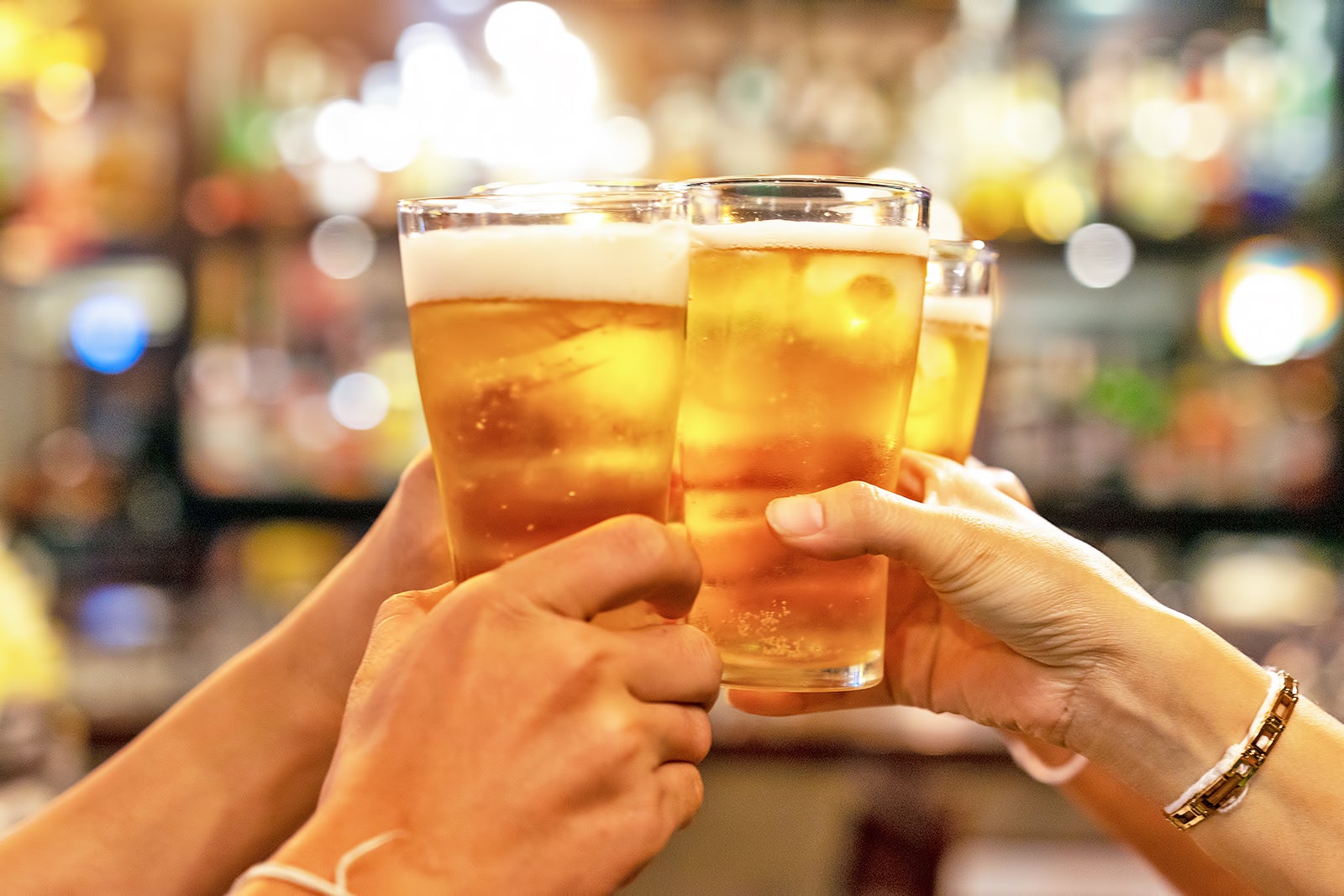 If you are to learn only one phrase before embarking on your local-style night out, then this should be it. Effectively meaning 'cheers' in Thai, this is an instant ice-breaker if you're wanting to spark up a conversation with the friendly locals. Chon is the Thai word for 2 things hitting each other, while keaw means 'glass'. For extra laughs, try mod keaw meaning 'finish your glass'. Only the bravest (or drunkest) will accept this challenge.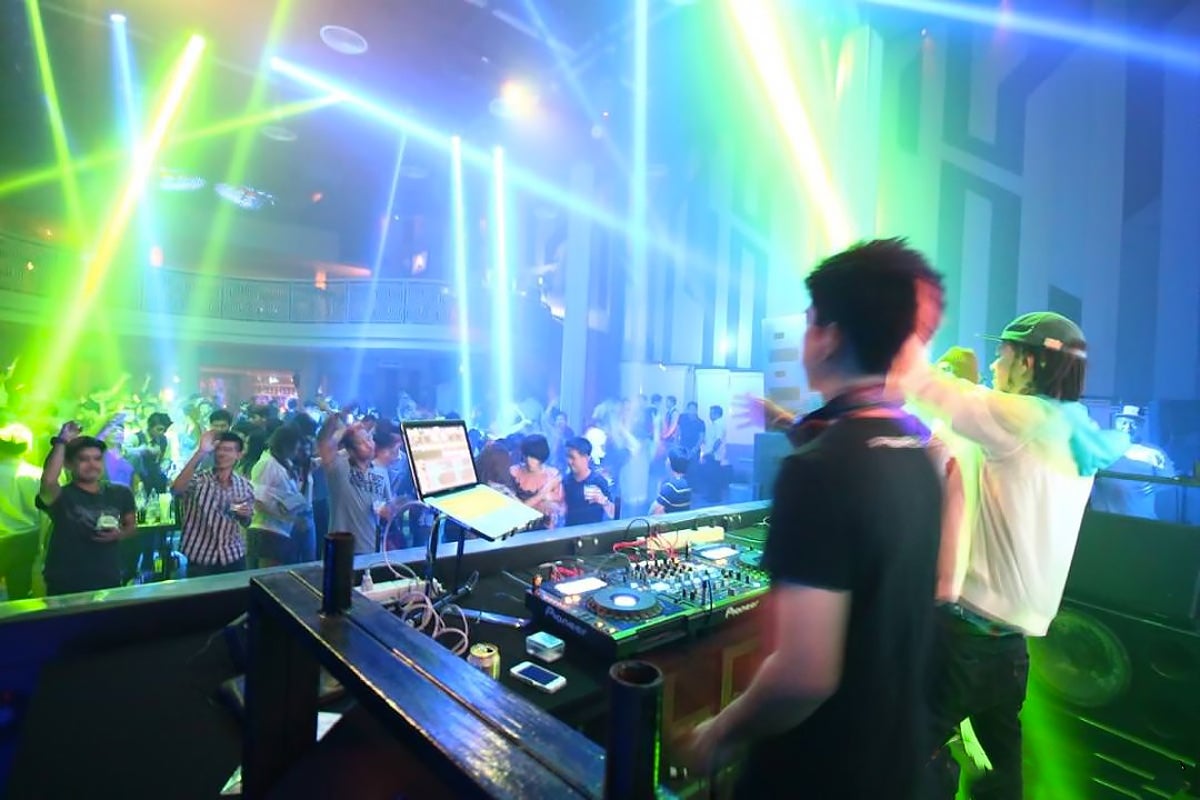 The table you get in the club is probably where you're going to be spending the best part of the night. This is where all you're drinks are going to be kept, and unless specifically invited, walking across the whole club to join a stranger's table might be met with some odd looks. This means you've got to choose your table wisely.
Your best bet is to arrive early to find a good spot, or if you come late, give a sneaky tip to the waiter for improved chances of not being stuck at the back of the room. A more central spot equals more tables around you, which in turn means more fun and an altogether better atmosphere.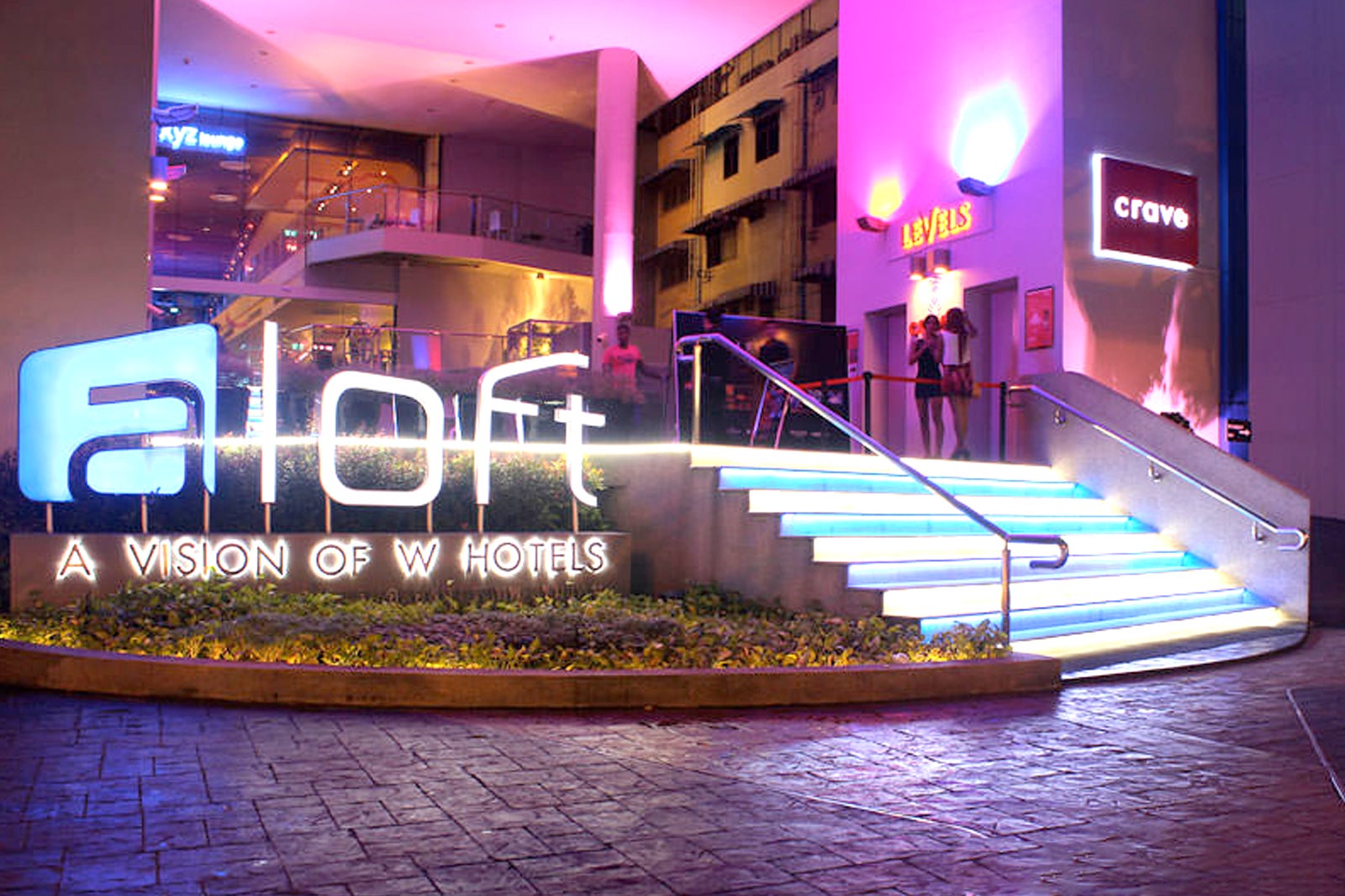 There might be an entrance fee for foreigners
Just like many tourist attractions in Thailand, the price structure for Thais and foreigners differs. Some nightclubs in Bangkok offer free entrance for locals while the foreigners are often ushered to the 'please pay here' queue. Clubs around RCA are famous for this and usually charge between 200 and 400 baht to get in. You'll normally receive drinks tokens which you can put towards your bill or buy 1 or 2 individual drinks, so the price of entry is redeemed in the end.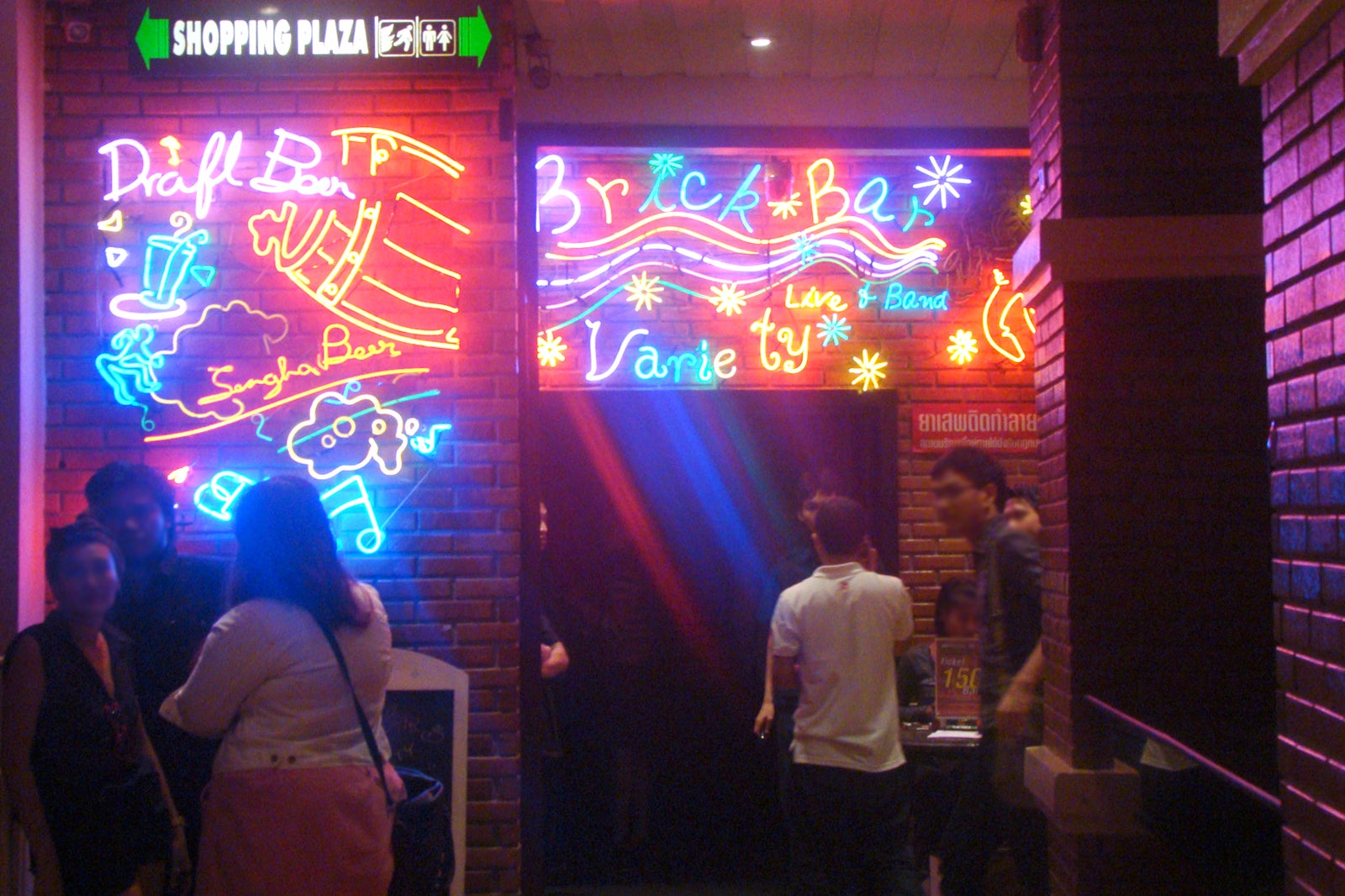 What to bring and where to keep it
It's always advisable to show up with ID, no matter how old you are, just in case they want to know your name and date of birth. As for your belongings, many revellers choose to store their bags underneath the tables (there's often a small ledge built there for this purpose). It's advisable to keep all your most valuable possessions on you at all times – just like at any other club in the world.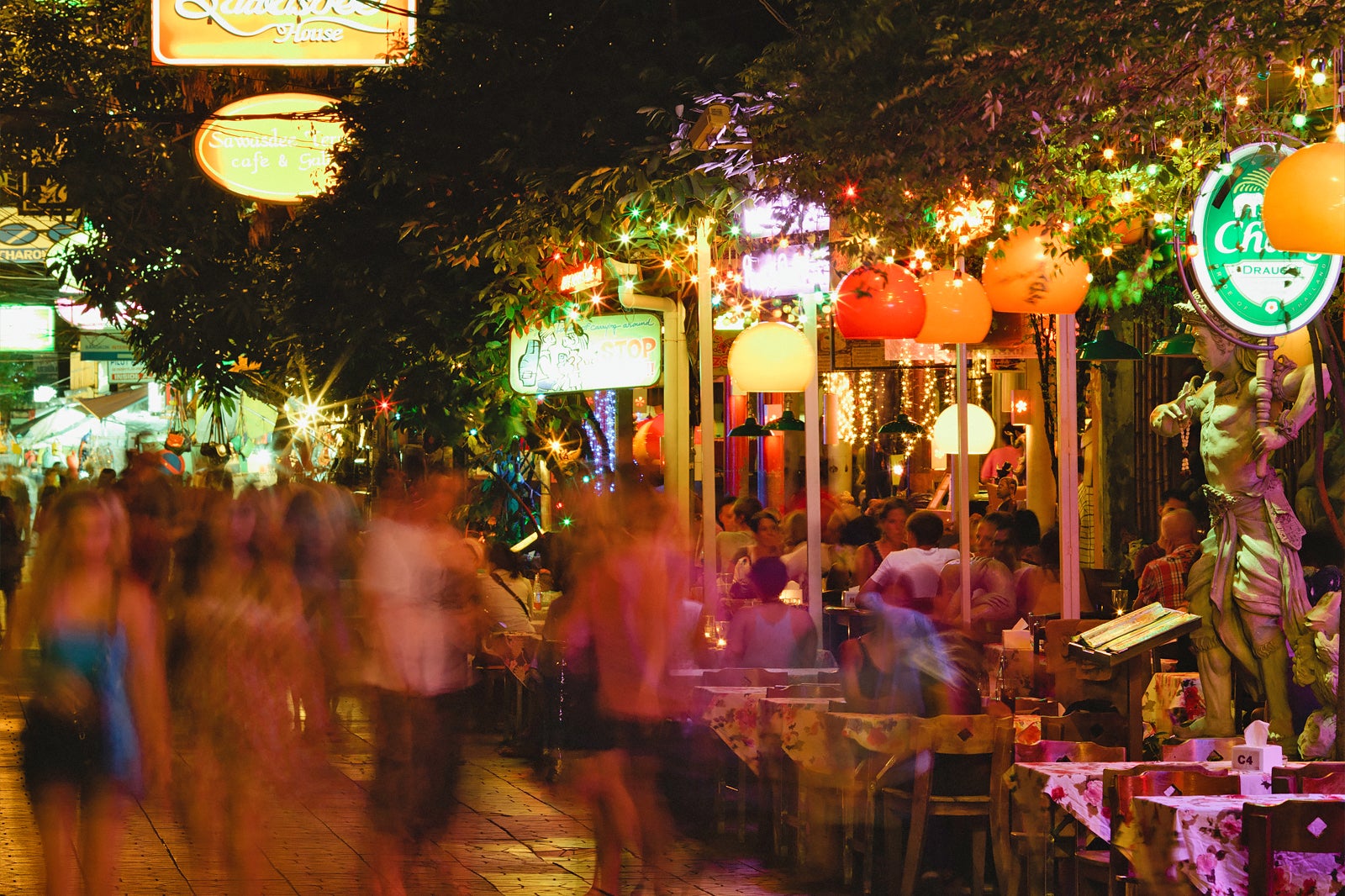 It's worth hitting a local club for the experience
Just like trying Thai food, visiting the country's temples or exploring local markets, hitting a Thai nightclub can be a real cultural eye-opener, offering a great insight as to how the locals partake in something so close to their hearts – having fun. Sure, you might feel out of your comfort zone at first, particularly in some of the more out-of-town venues, but why travel thousands of miles just to experience all the same old clubs you can find at home?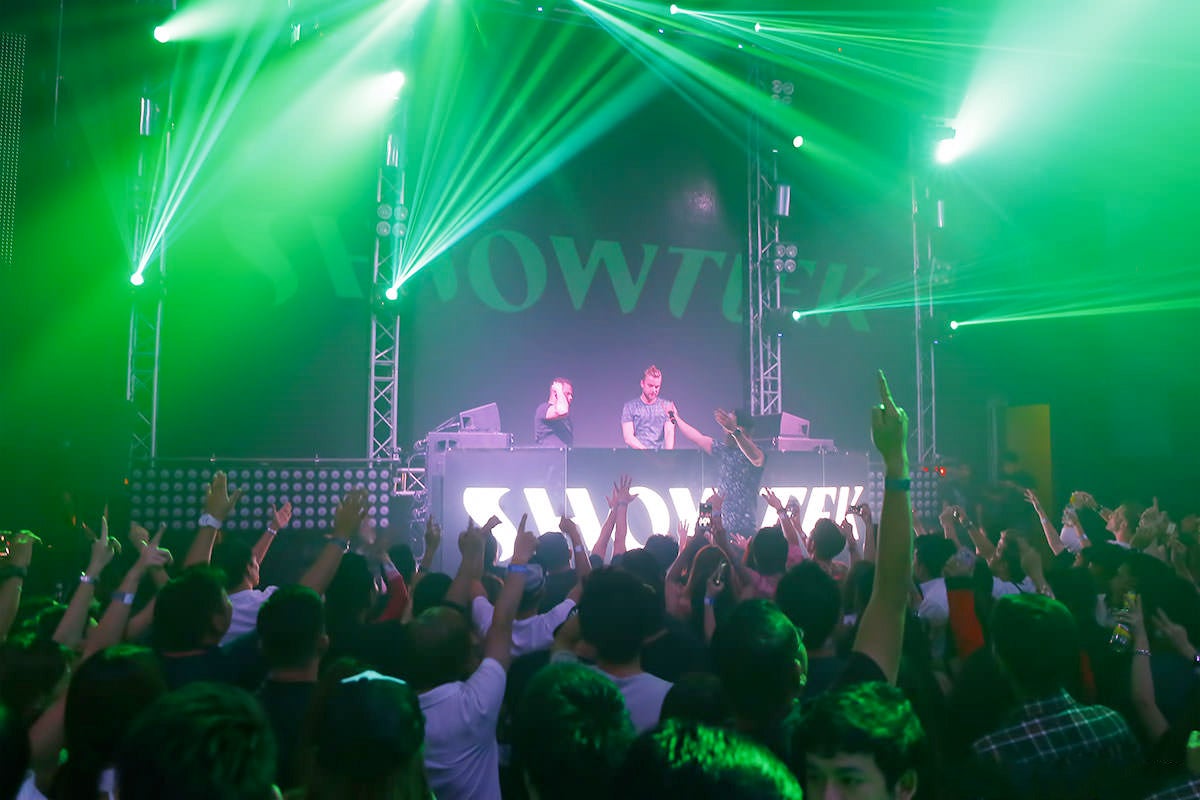 When we're talking about 'Thai clubs' we're talking about the ones that draw in a 90%+ Thai crowd and generally follow the rules above. Some can be found in central Bangkok, others are on the outskirts. Here are the best if you want to be adventurous and try something new on your next night out in Bangkok:
RCA
- Onyx: expect a very dressed-up Thai crowd and an incredible sound system doing wonders for the bass-heavy playlist.
- Route 66: most popular club on RCA, although with more and more foreigners discovering this place every month, it's not really a Thai-style club anymore.
Rachada Soi 4
This small alleyway is dedicated to Thai-style pubs and discos and you'll often find that you're the only foreigner in the room in some of them. The most famous is SNOP club, but there's also Dance Fever. Free entrance for everybody, unless there's a special event.
Thonglor
- Funky Villa: Thai bands, pretty Bangkokians packed around tables and lots of whiskey. Head to Demo next door for a more cutting-edge, western-style club. (Thonglor Soi 10)
- Nang Len: big on the Thai bands, but the house DJ punctuates the live sets with some hip-hop and techno. (Thonglor Soi 10)
- NOIZ: late-night club that keeps on pumping house and trance long after all other places have closed. (Liberty Plaza Building, Soi Thonglor)
Others
- Brick Bar (Khao San Road): head here if you're not feeling adventurous enough to leave the backpacking quarter, but still want a glimpse of how young Thais like to party.
- Parking Toys: always packed, great live music and they actually have lots of comfortable places to sit, unlike most entries above. (17/22 Soi Mai Laap, Ram Intra 14)