10 Best Nightlife Experiences in Kaohsiung
Where to Go at Night in Kaohsiung
Kaohsiung is very beautiful at night, and there are plenty of things to do after dinner. If you'd like an evening stroll in beautiful surroundings, Central Park or Singuang Pier offers a view of the coastline in the starlight, along with beautiful works of art and an inspirational light show. The Star-of-Cianjhen Bike Bridge is also a must-visit at night, when illuminations transform it into a dazzling arch of lights. You can also take a boat cruise to enjoy the cityscape from the sea.
Nightlife in Kaohsiung also comprises plenty of live music joints and rooftop bars. Families can enjoy a leisurely ride on a Ferris wheel, which overlooks the vibrant city and its surroundings.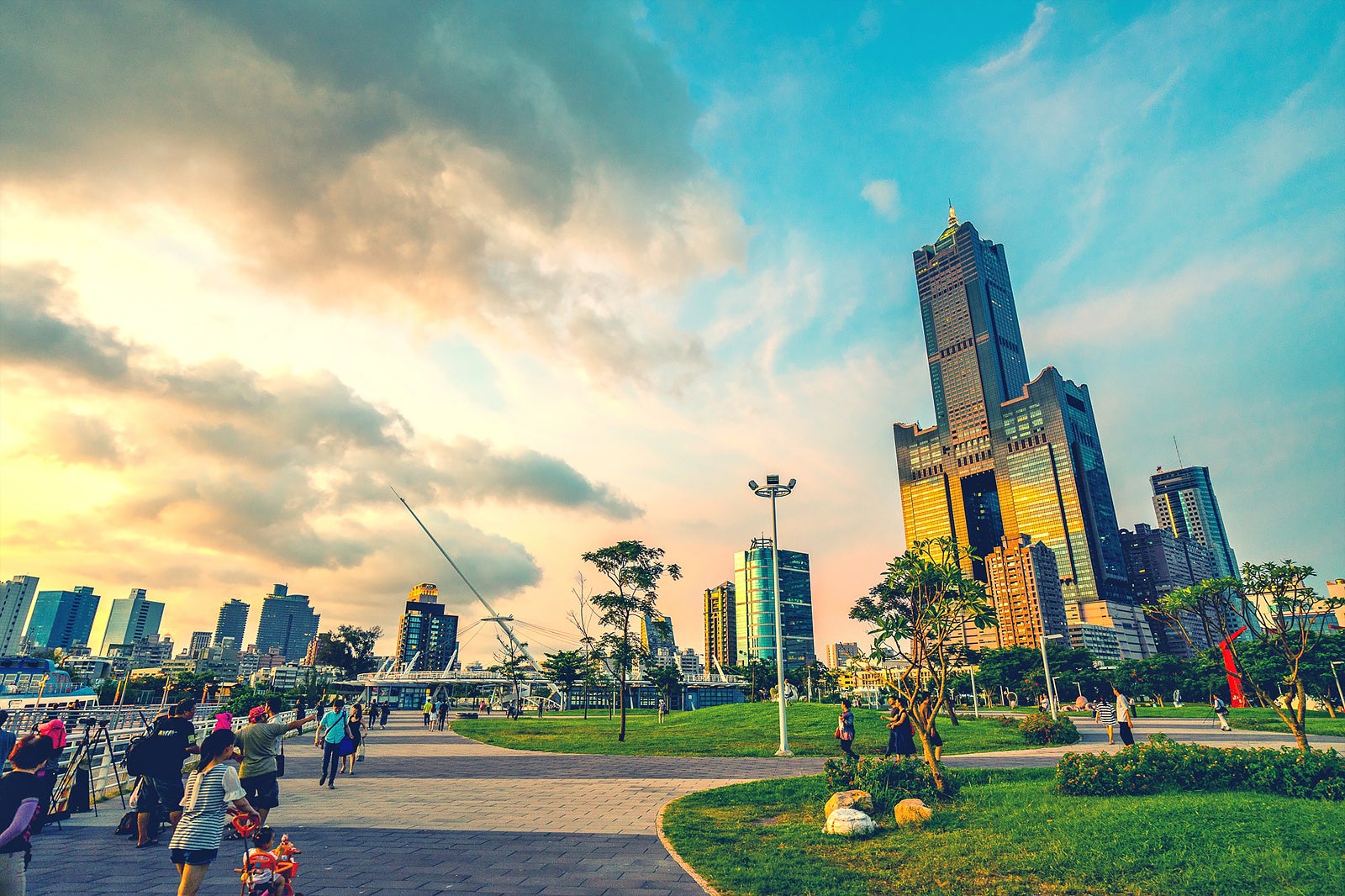 Singuang Pier is the 22nd pier of the Port of Kaohsiung, located close to Sanduo Shopping District. It's a great place to chill out after shopping and dining in the city. The pier square is shaped like a sundial, with a ring-shaped walkway providing a great view of the harbour. Every night, the pier is illuminated with dynamic and enchanting coloured lights.
Singuang Riverside Park, located within the pier area, has many displays of marine life and art installations. The reflection of the lights in the canal at night creates a romantic and relaxing ambience. The now-defunct Singuang Railway Station was originally part of the Kaohsiung Lingang Railway Line. The platforms are still preserved, with railway tracks turned into wooden boardwalks. You can enjoy a stroll or a bike ride and explore the facilities for free.
Location: No. 116-3, Chenggong 2nd Road, Lingya District, Kaohsiung City, Taiwan 80249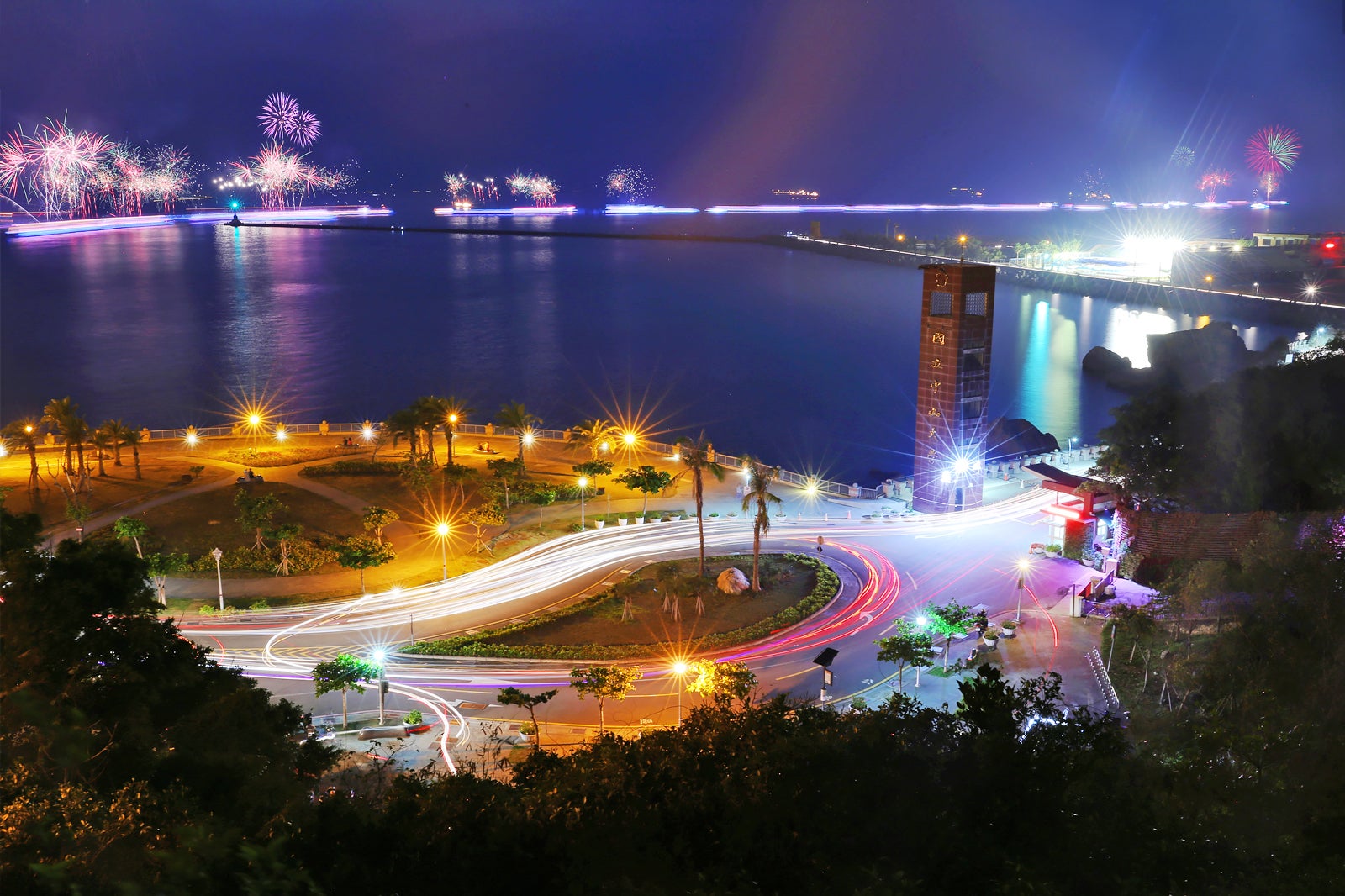 Sizih Bay (Sizihwan) is on the western side of Kaohsiung, surrounded by mountains and the Cijin Peninsula. Shaochuantou Park, a seaside pedestrian area and Xiziwan Lookout, offer a pleasant space for strolls along the bay. You can also enjoy a spectacular view of large container ships slowly entering Kaohsiung Port.
The sunset at Sizihwan Bay is one of the most memorable scenic spectacles of Kaohsiung. Come at dusk to enjoy a leisurely evening at the sea dyke in front of the National Sun Yat-sen University or rent a bicycle to explore Sizih Bay.
Location: No. 20, Lianhai Road, Gushan District, Kaohsiung City, Taiwan 80441
3
Gushan Ferry night cruise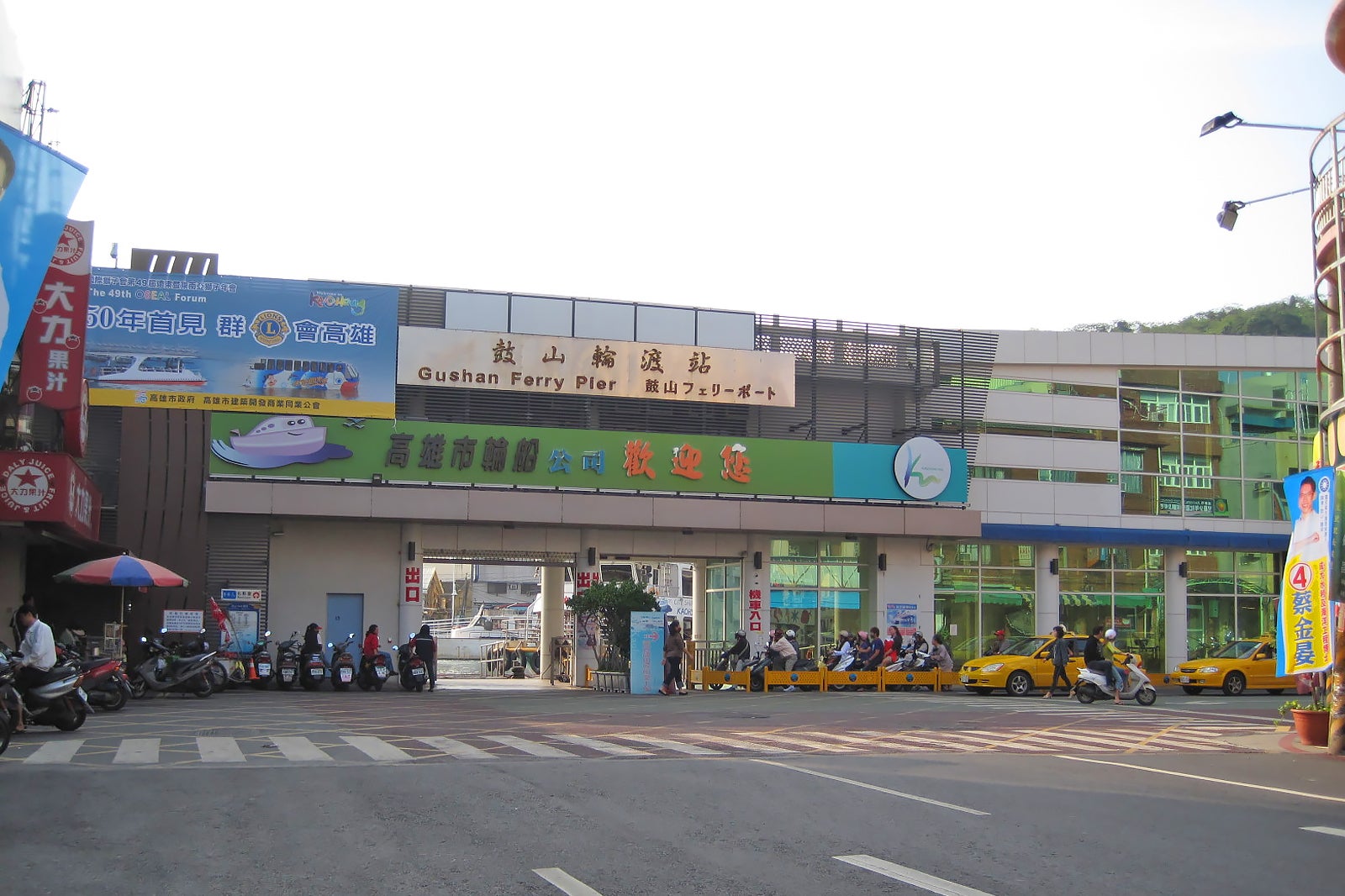 A night cruise via the Gushan Ferry is an excellent way to see the myriad lights of the Kaohsiung. The Cijin–Gushan ferry connects Cijin to Hamasen in Kaohsiung, serving as the daily public transport for Cijin residents.
The inexpensive and frequent ferry is also one of the most popular public transport options among tourists. The simple-looking ferry takes less than 5 minutes to travel between the 2 districts. It runs from early morning until late at night, shuttling bicycles and vehicles, too.
Location: No. 1-4, Binhai 2nd Road, Gushan District, Kaohsiung City, Taiwan 80443
Open: Daily from 5 am to 2 am
photo by Pbdragonwang (CC BY-SA 4.0) modified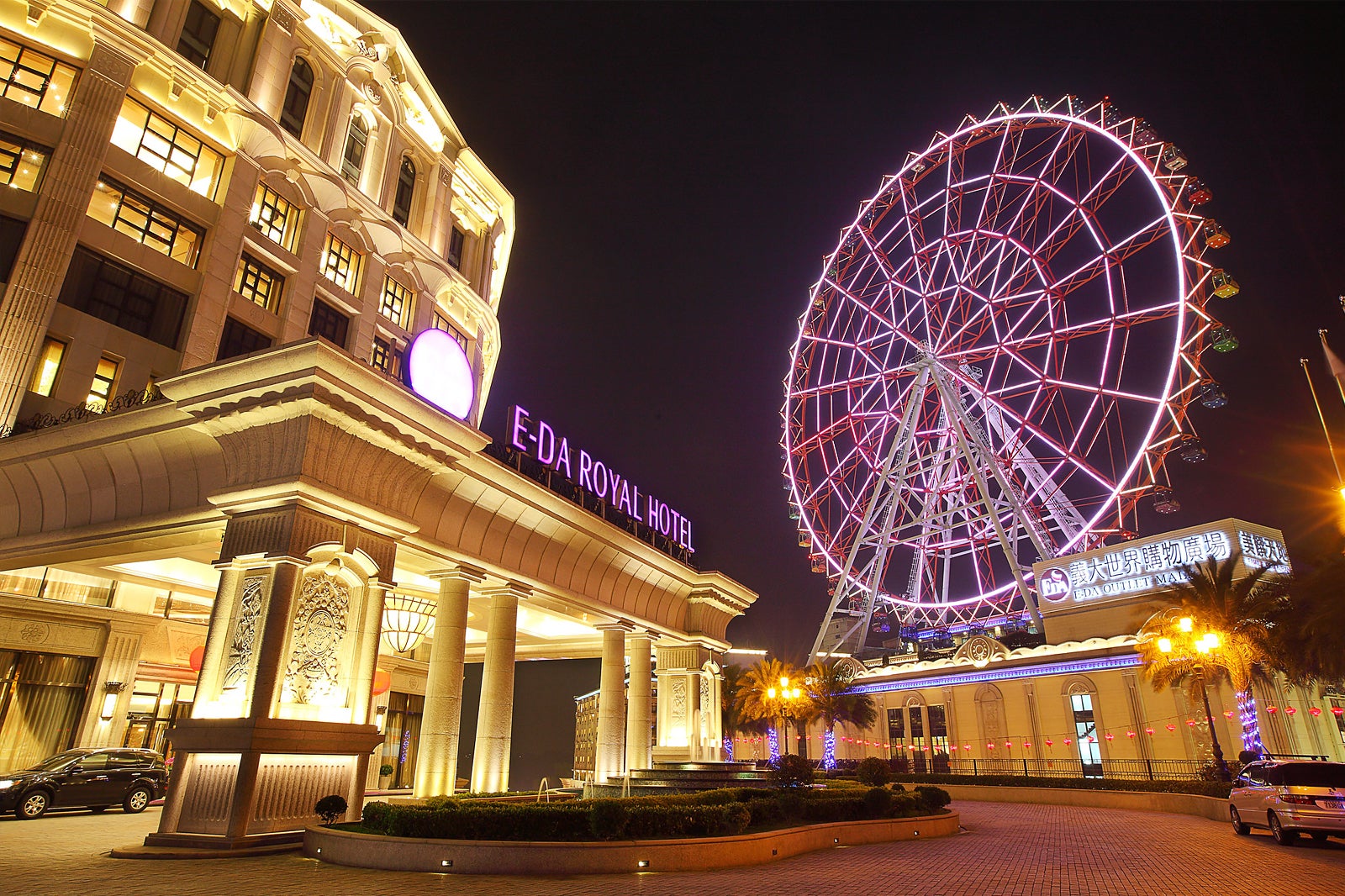 The Kaohsiung Eye Ferris wheel is part of Dream Mall's rooftop amusement park, offering panoramic views of Kaohsiung from a height of over 100 metres. The Ferris wheel isn't an exclusively daytime attraction, but can be enjoyed as an after-dinner activity. There are also ample shopping opportunities within the mall.
Whether you are a couple, family, friends or a solo traveller, a ride on the Kaohsiung Eye Ferris wheel at night can be quite a novel experience. During special occasions and festivities, you might even see impressive light shows and fireworks displays across the city.
Location: No. 789號, Zhonghua 5th Road, Qianzhen District, Kaohsiung City, Taiwan 806
Open: Monday–Thursday from 11 am to 10 pm, Friday from 11 am to 10.30 pm, Saturday from 10.30 am to 10.30 pm, Sunday from 10.30 am to 10 pm
Phone: +886 (0)7 813 5678
photo by Jerry Lai (CC BY-SA 2.0) modified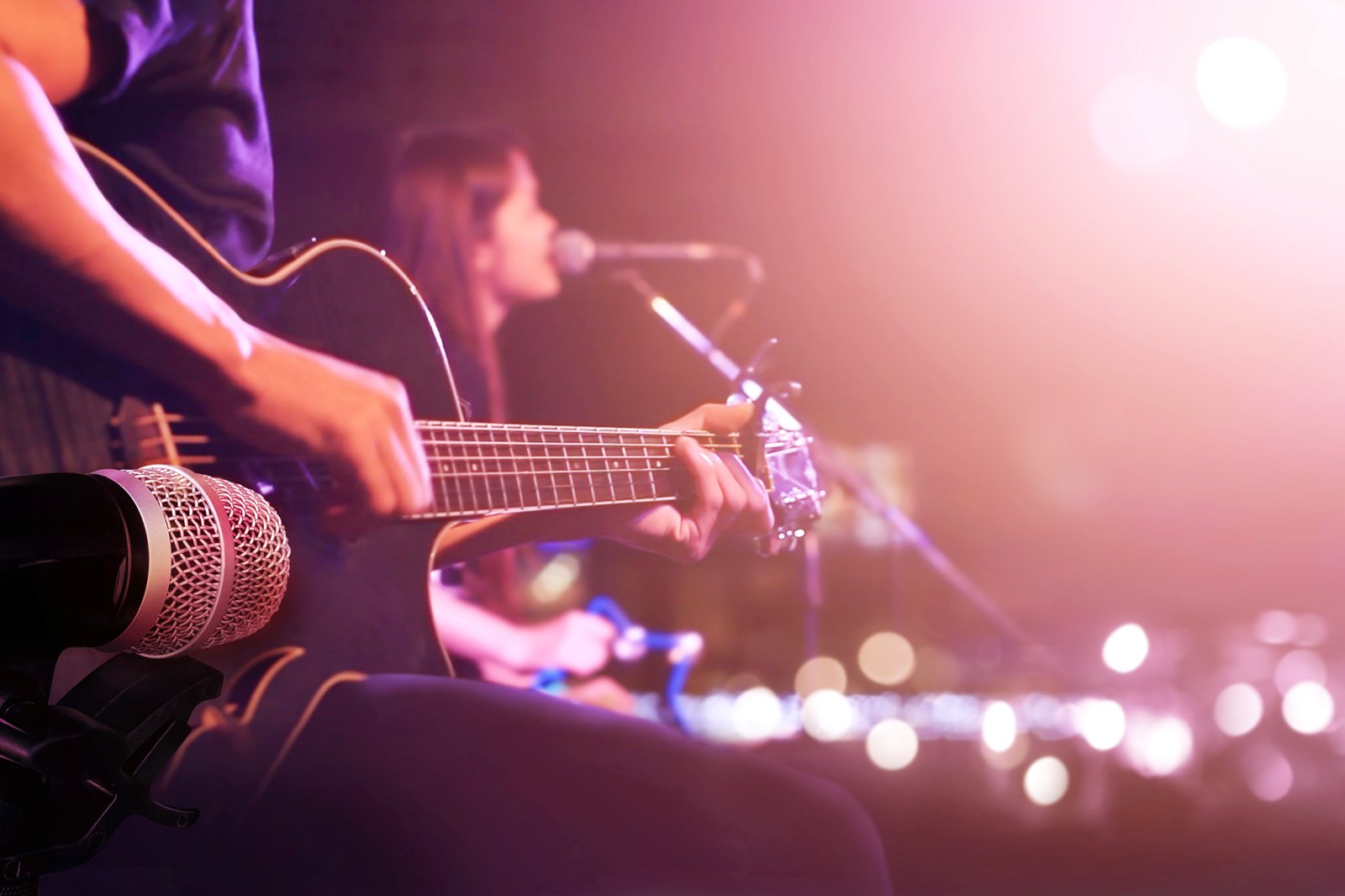 In Kaohsiung you'll find live music in restaurants, bars, small, informal communal spaces and arts venues. Many of them offer a variety of live music, including blues, Latin jazz, and hip hop, along with non-alcoholic drinks, cocktails and beers. If you're looking for something a bit more relaxing, there are also venues hosting traditional Chinese music performances, such as erhu and yue qin.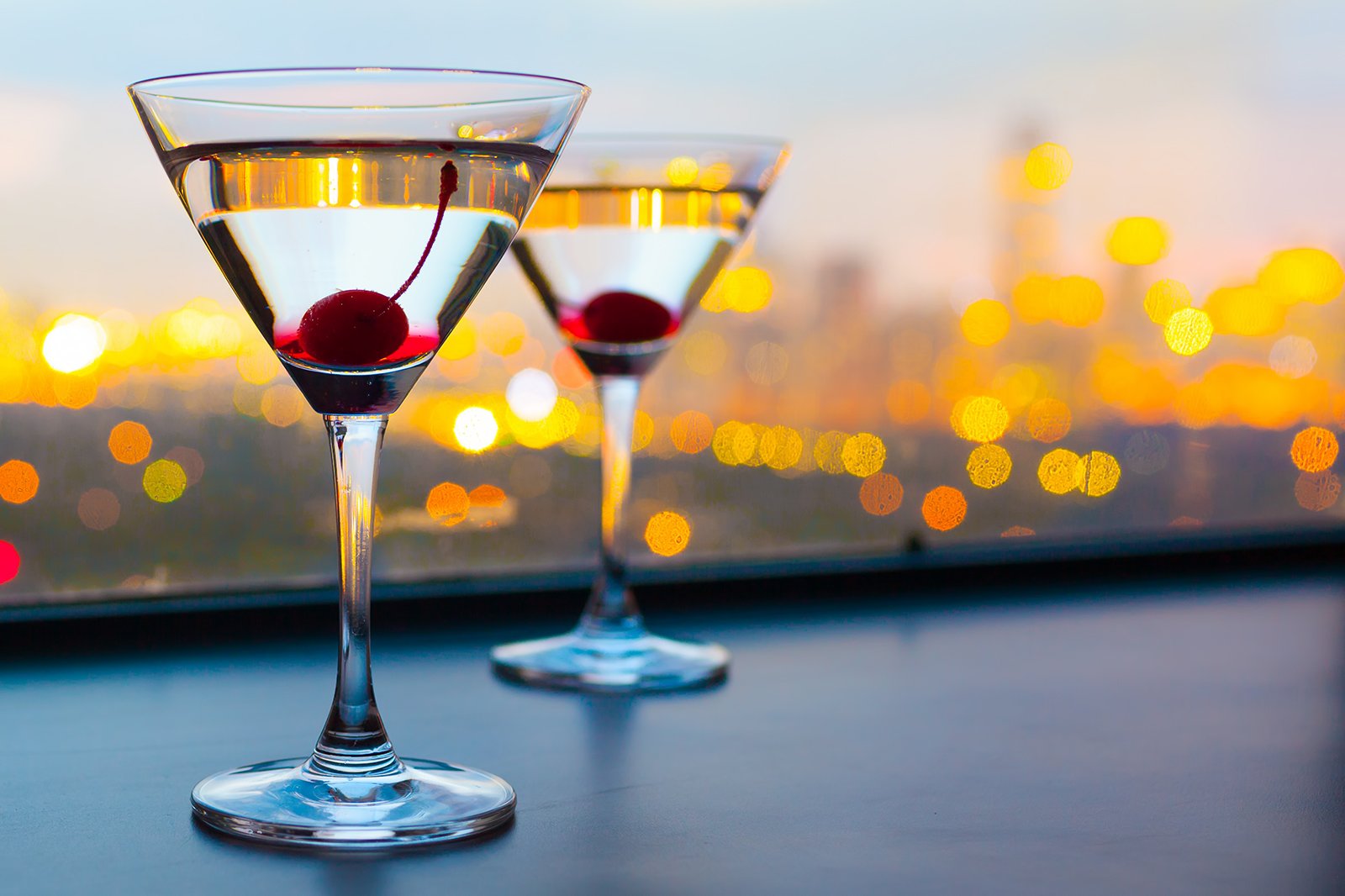 People frequent the sky bar to enjoy the beautiful night view with a glass in their hand. After visiting the attractions of Kaohsiung and enjoying a delicious meal, why not go for a drink in Kaohsiung's stylish and laid-back sky bar? Its outdoor pool, though closed at night, looks calm and colourful under the glamorous lights. Visit the sky bar in the lively shopping district, where you can order a specially prepared cocktail, take a seat in the open space with music gently playing in the background, and watch from afar the ever-changing city life. As if that were not tempting enough, the sky bar also offers amazing views of the open sea that never fail to impress, particularly when large vessels enter the port. The outdoor sky bar may not be open when it rains. Check the weather before going.
Location: Kaohsiung City, Taiwan
Open: Varies depending on the bar
7
Cianjhen Star Bike Bridge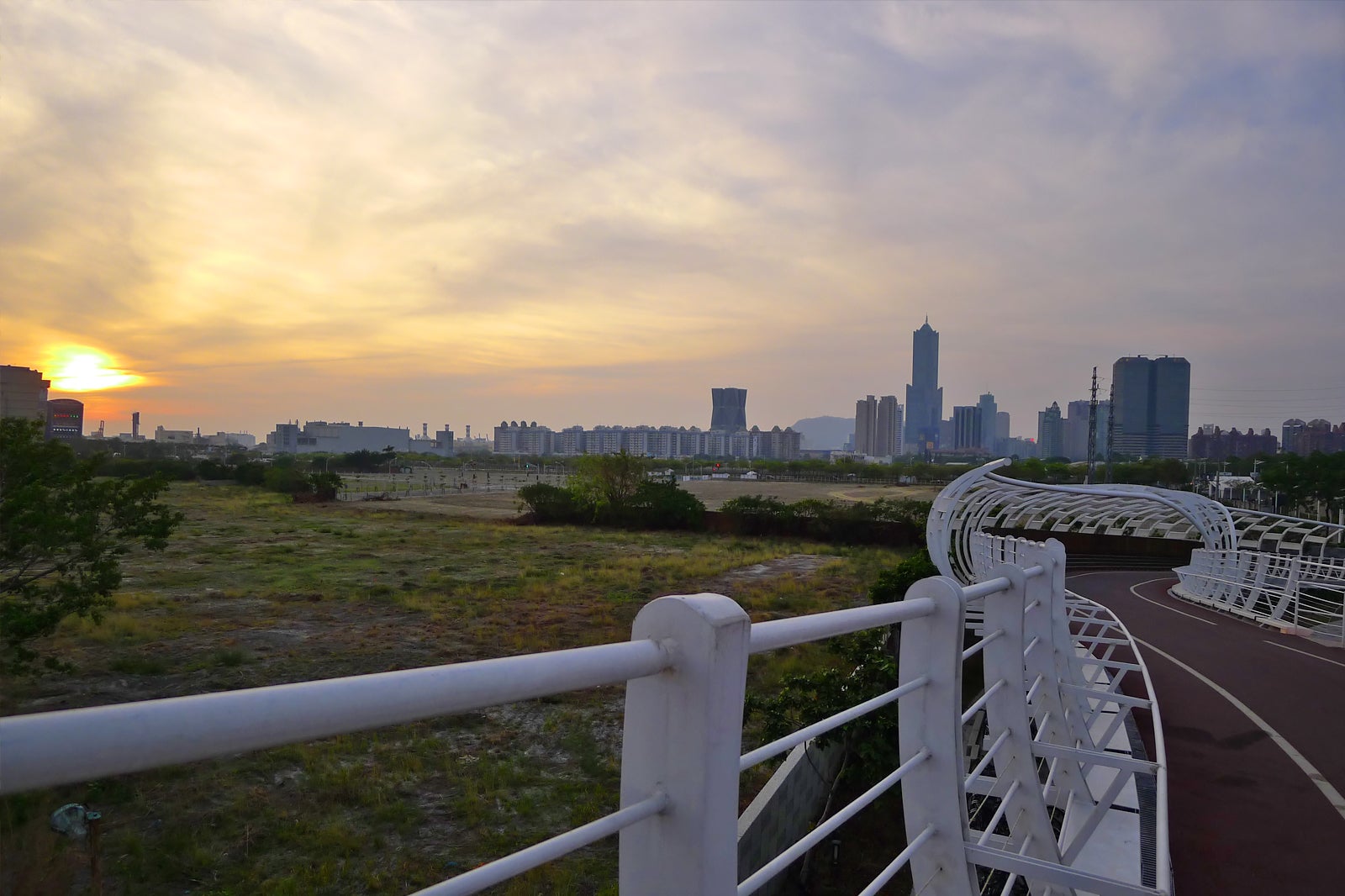 Situated near MRT Kaisyuan Station, the 360-metre-long Cianjhen Star Bike Bridge is a footbridge specifically designed for pedestrians and bicycles in Kaohsiung. This snow-white bridge has a unique curved roof to provide shade from the sun. This prominent architectural feature becomes even more spectacular when lit up at night.
The pedestrian lanes are separated from the bike lanes for extra safety. If you're looking for somewhere to capture a beautiful photo as a memento of your trip, Cianjhen Star Sky Bridge is an excellent choice. Its glass walls are particularly attractive under the night lights, making it a popular location for taking photos. There's a flight of stairs in the middle of the bridge that takes you directly to the sky garden at the top.
Location: No. 807, Zhongshan 3rd Road, Qianzhen District, Kaohsiung City, Taiwan 806
photo by KasugaHuang (CC BY-SA 4.0) modified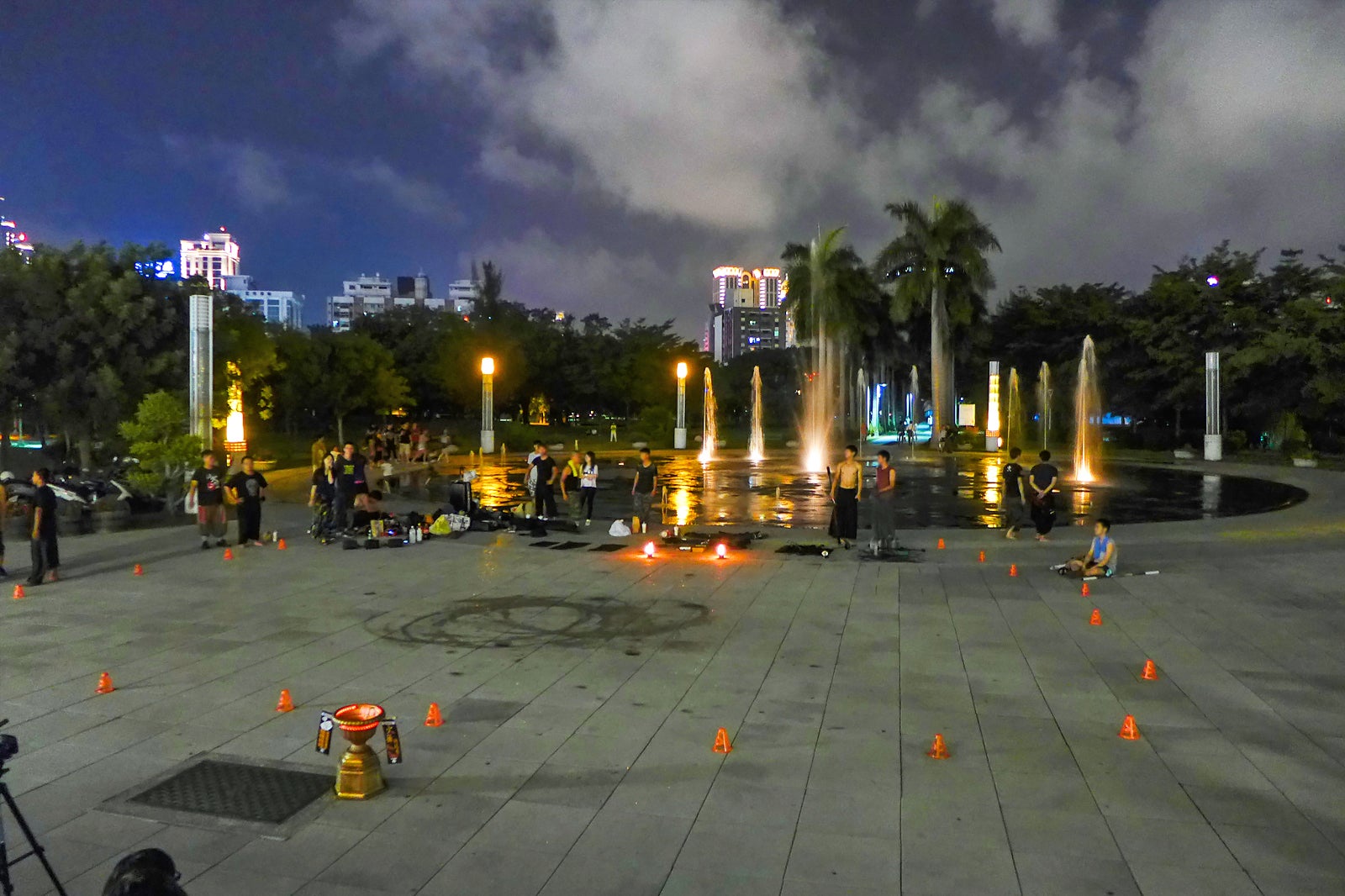 Central Park is part of the Wufu shopping district of Kaohsiung, and is easily accessible from MRT Wufu station. Adjacent to the Urban Spotlight Arcade, the park has several large art installations. Come nightfall, the illuminated floors and walls interweave with vibrant colourful lights from the nearby department stores, sketching out a dynamic metropolis by night. There are outdoor cafes where you can stop for a break. A water fountain show takes place in Kaohsiung Central Park every 30 minutes until 9.30 pm.
Location: No. 6, Zhonghua 3rd Road, Qianjin District, Kaohsiung City, Taiwan 80145
photo by Wpcpey (CC BY-SA 4.0) modified
9
Formosa Boulevard Station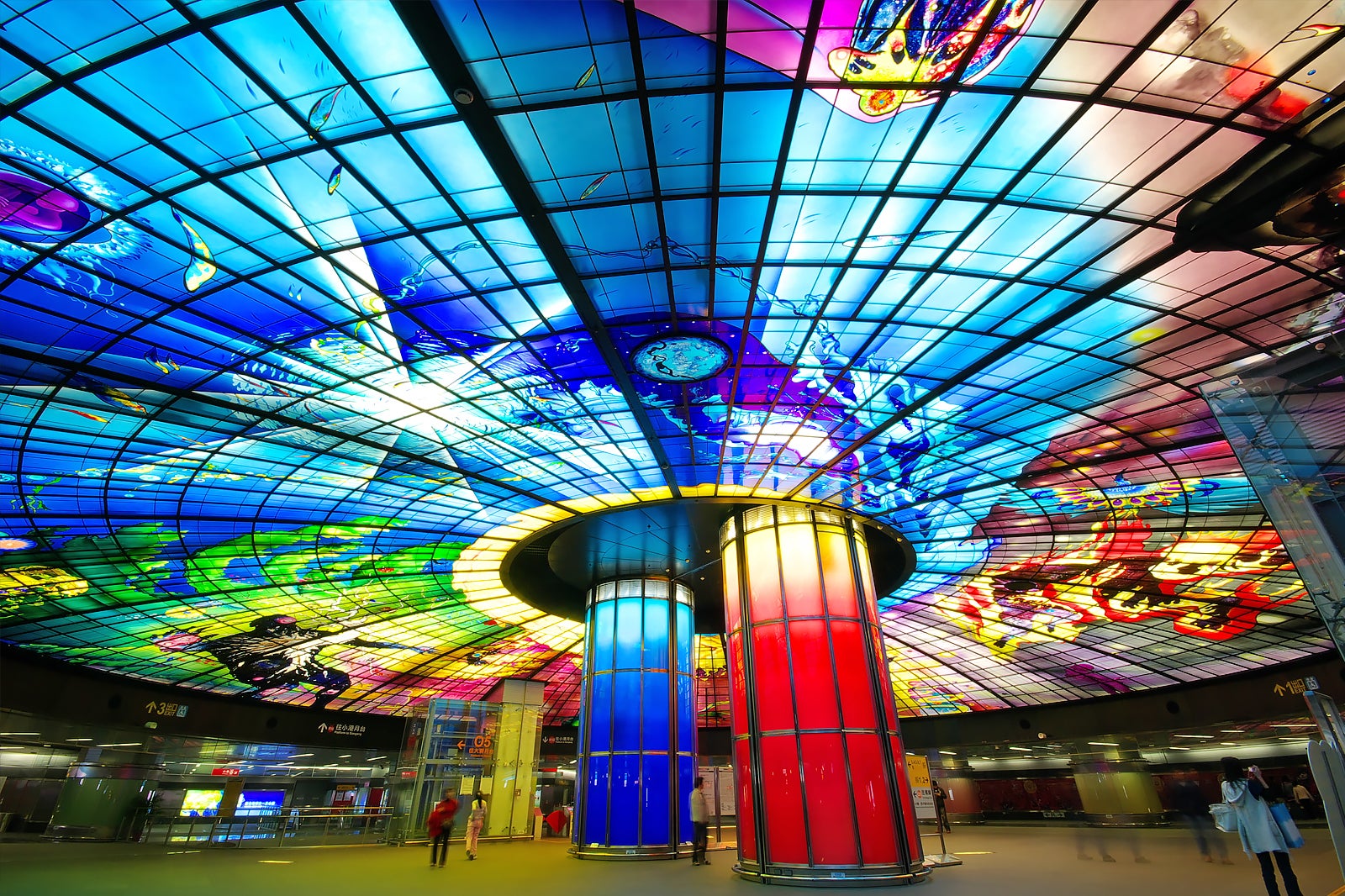 Formosa Boulevard Station is a bustling metro station in Kaohsiung, located close to many shopping districts and night markets. It features 4 pedestrian entrances that are made up of 800 glass panels in the shape of praying hands as a memory of the 1979 Formosa Incident.
The top of the station entrances projects laser beams at night, forming "the heart of the metro lines" in the sky to represent this key intersection in the Kaohsiung metro network. The B1 level of the Formosa Boulevard Station hosts the Dome of Light, designed by Italian artist Narcissus Quagliata. The world's largest work of glass art showcases up to 16 different musical light shows every day.
Location: No. 115, Zhongshan 1st Road, Xinxing District, Kaohsiung City, Taiwan 80049
Open: Daily from 6 am to midnight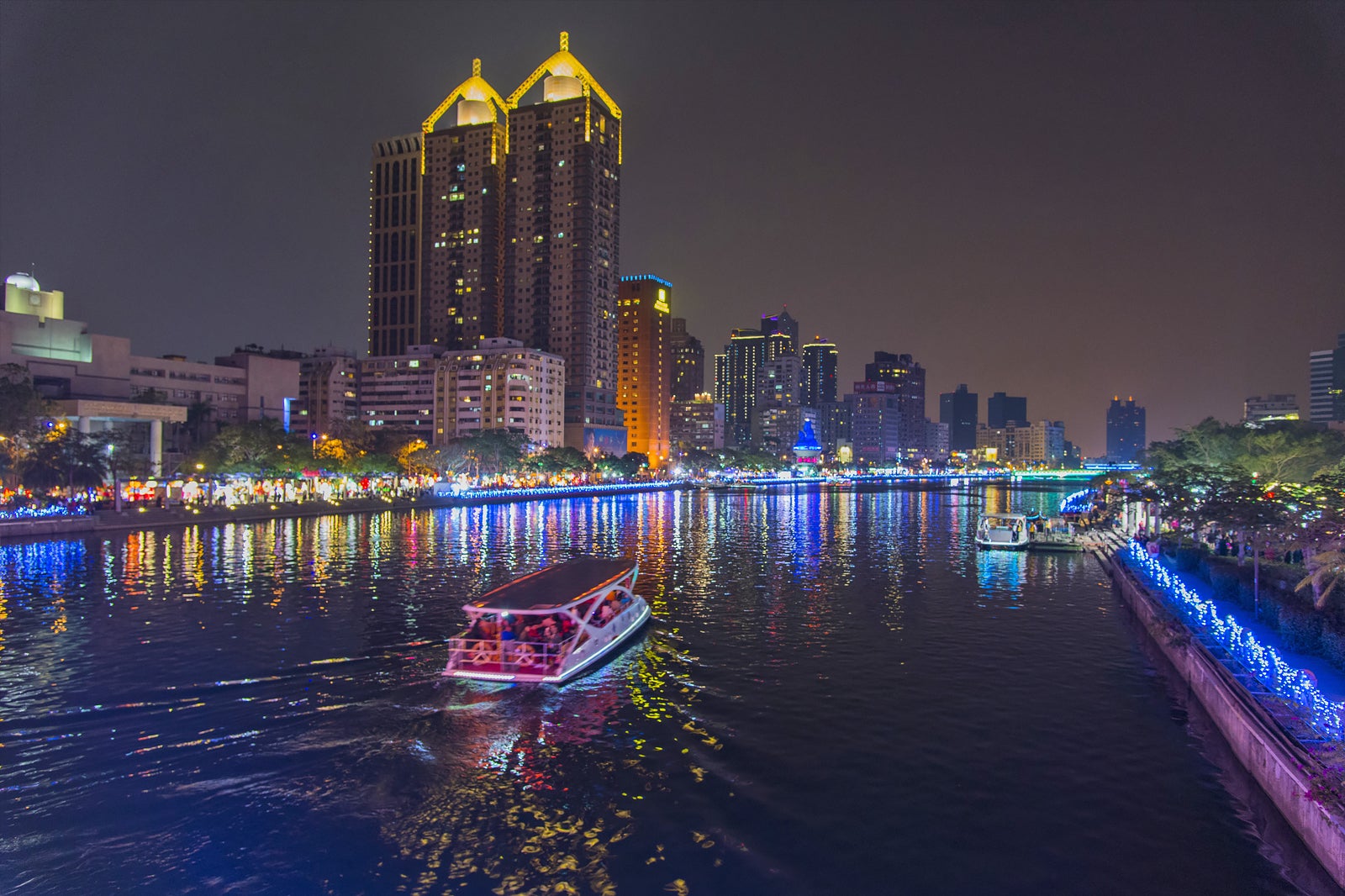 The 12-km-long Love River is one of the most well-known sights in Kaohsiung. Flowing past many cultural attractions, it's most charming at night when illuminated buildings reflect against the water surface. If you want to relax after dinner, you can take the solar-powered Love Boat from Guobin Pier or Ren'ai Pier to embark on a 30-minute ride on the Love River.
The double-hulled boat offers a smooth and pleasant journey, with a tour guide pointing out some of the many attractions along the river. During local festivities, you can watch or join in the lively celebrations on the banks of the Love River.
Location: Guobin Pier, No. 178, Hedong Road, Qianjin District, Kaohsiung City, Taiwan 80144
Open: Monday–Friday from 3 pm to 10 pm, Saturday–Sunday from 9 am to 10 pm