9 Best Shopping Malls in Seoul
Most Popular Seoul Shopping Centres
The best shopping malls in Seoul attract shopping enthusiasts from all over the world. Most of these venues are located in the city's vibrant districts, including Myeongdong, Gangnam and Hongdae. You can also enjoy fun-filled attractions within these shopping malls, such as aquariums, museums, theatres, and art galleries. Fashion shows, art exhibitions, cultural festivities, and music performance take place year-round.
Many malls in Seoul even offer tax refunds, clothes alteration, and delivery services to the airport. To help you get started on your shopping expedition in the capital city of South Korea, we've compiled a list of the most popular Seoul shopping centres.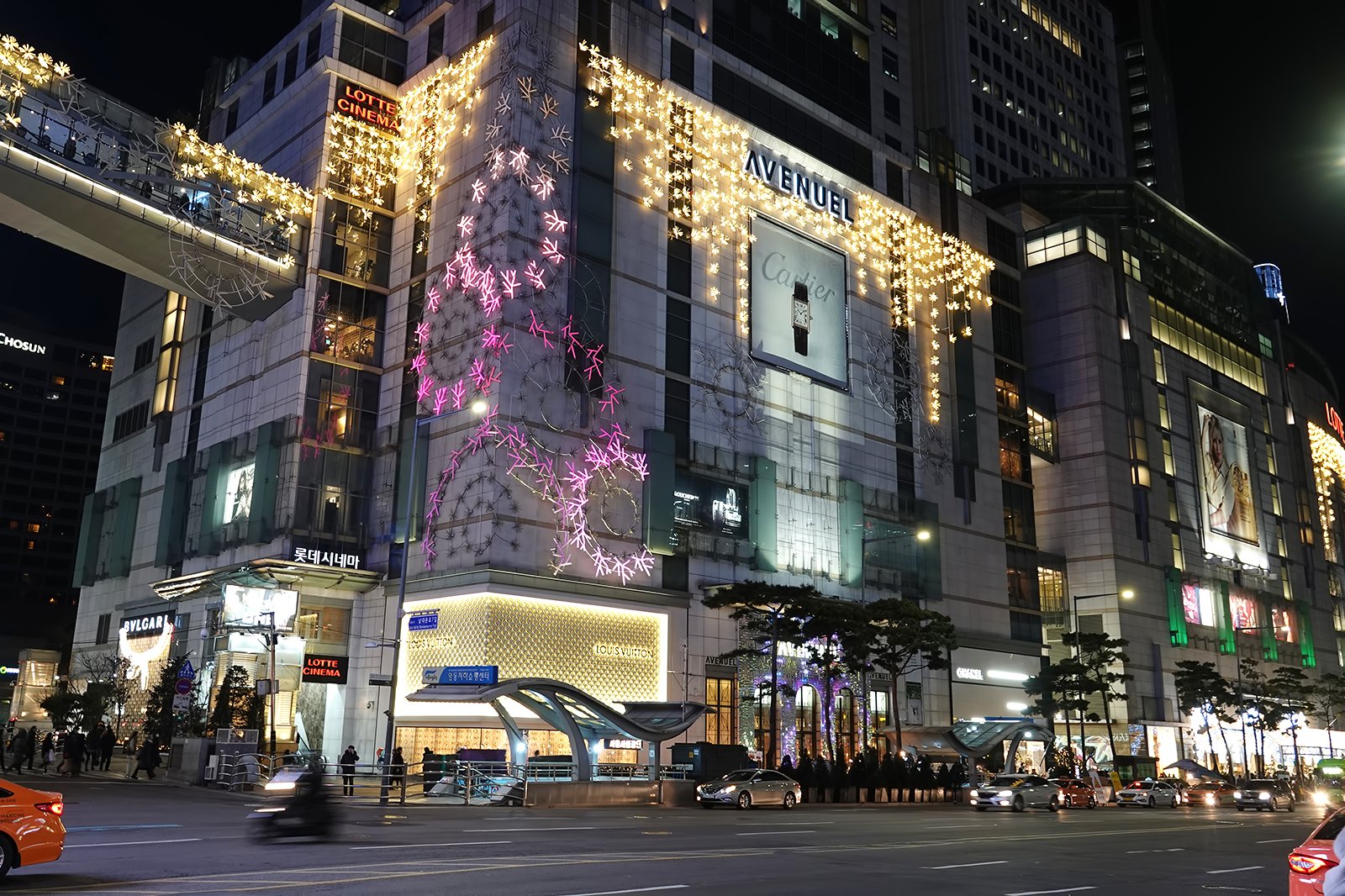 Lotte Department Store Myeongdong is one of Seoul's largest shopping malls. It has an impressive collection of apparel, accessories, jewellery, beauty products, furniture, electronics, and sports equipment. Inside, you'll also find a duty-free store, an art gallery, and a food court offering local and international cuisines.
You can even arrange for your purchases to be delivered to the airport for pick-up. Lotte Department Store is directly connected to Lotte Hotel Seoul, making it convenient for guests to enjoy a day of shopping.
Location: 81, Namdaemun-ro, Jung-gu, Seoul, South Korea
Open: Monday–Friday from 10.30am to 8pm, Saturday–Sunday from 10.30am to 8.30pm
Phone: +82-2-772-3008
photo by MD111 (CC BY-SA 2.0) modified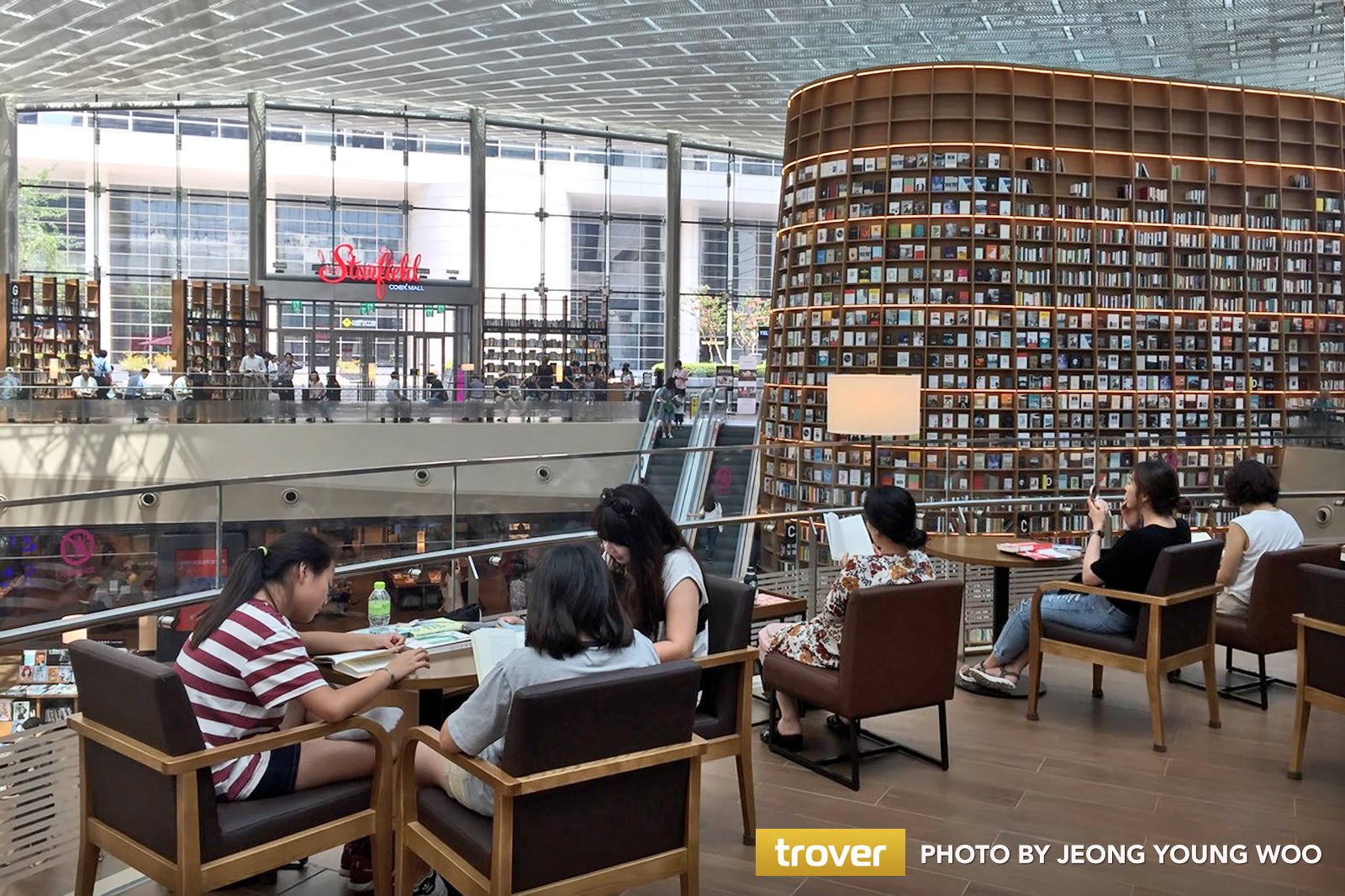 Starfield COEX Mall has over 300 shops selling clothes, cosmetics, electronics, and jewellery, just to name a few. Booklovers will enjoy the onsite Starfield Library – it displays more than 50,000 reading materials arranged in 13-metre-high bookshelves.
Children can play with colourful LEGO bricks at Bricklive – admission costs 10,000 won per child (1 year old and above) and 5,000 won per adult. Located on the basement level of Starfield COEX Mall is COEX Aquarium, which houses over 650 species of marine wildlife.
Location: 513, Yeongdong-daero, Gangnam-gu, Seoul, South Korea
Open: Daily from 10.30am to 10pm (hours vary by shop)
Phone: +82-2-6002-5300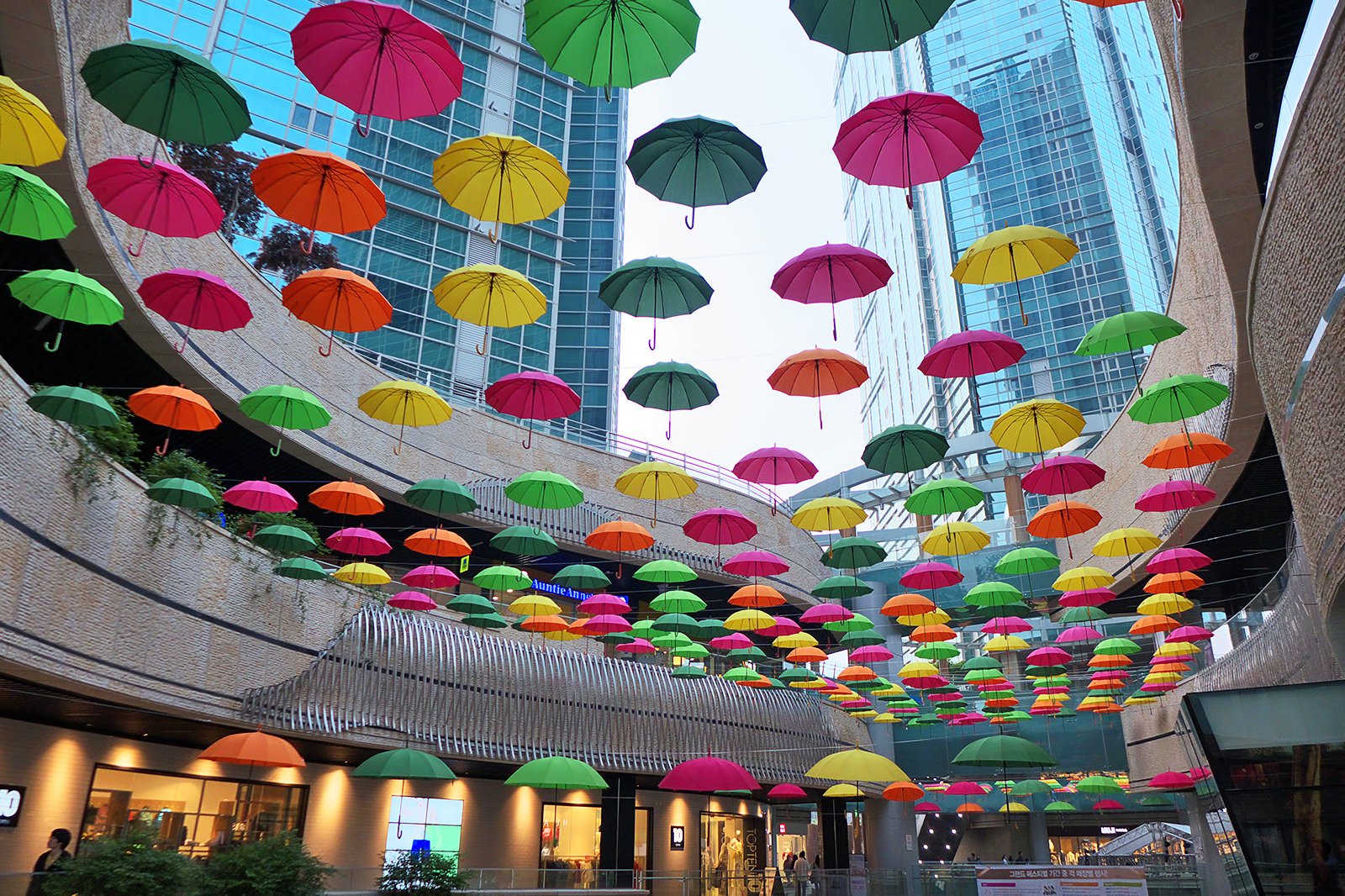 Mecenatpolis Mall is an open-air shopping mall adjacent to the Hapjeong train station. It's a popular spot for photography thanks to its vibrant communal spaces, terraced balconies, glass bridges, unique water features, and rooftop gardens.
The mall has dozens of fast food chains, cafes, upscale and modest restaurants with al fresco seating sections. The outdoor garden hosts events year-round, including art exhibitions, cultural festivities, and music performances.
Location: 45 Yanghwa-ro, Mapgo-gu, Seoul, South Korea
Open: Daily from 10am to midnight (hours vary by shop)
Phone: +82-2-2269-7178
photo by travel oriented (CC BY-SA 2.0) modified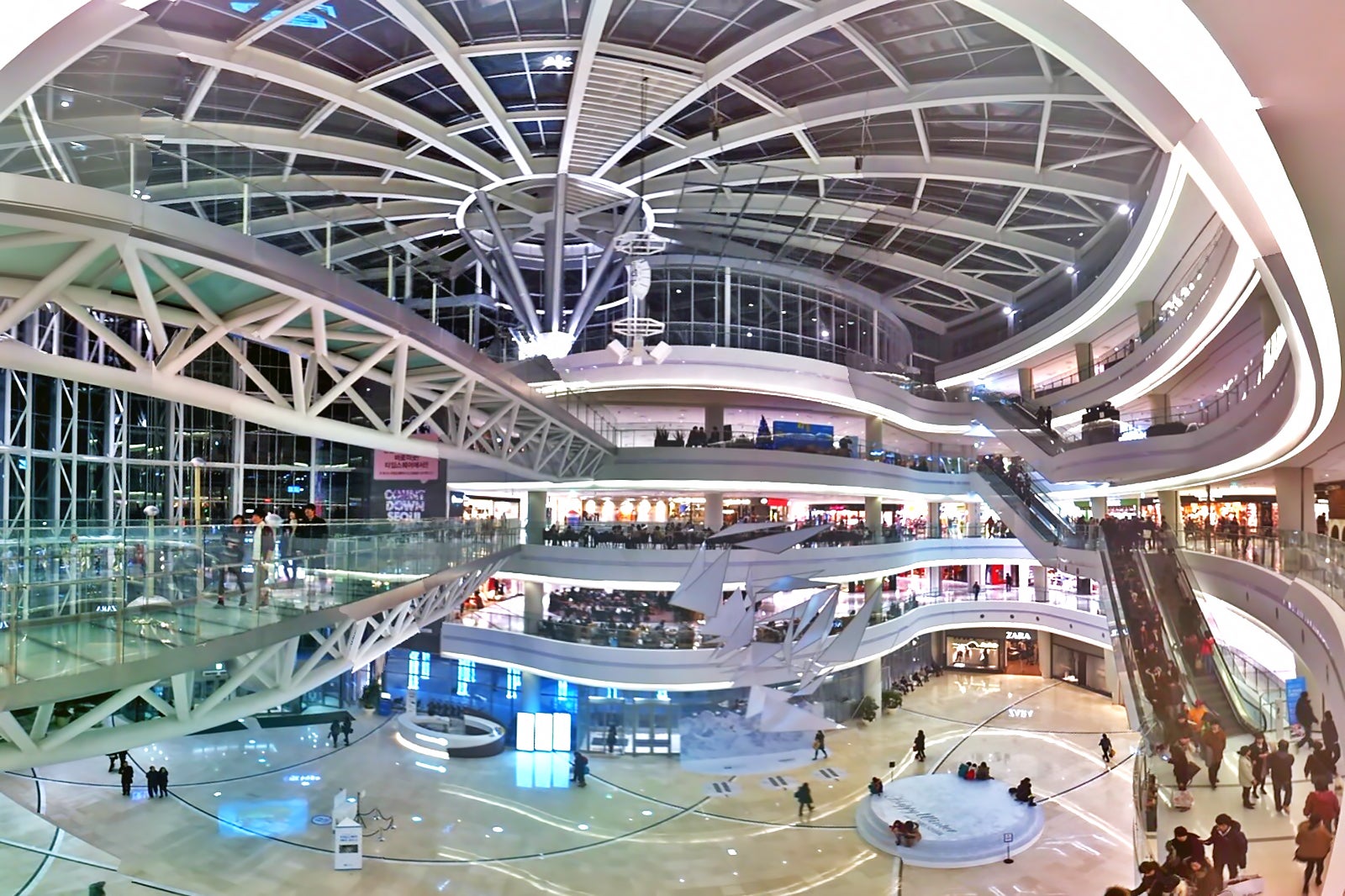 Times Square Mall houses the Shinsegae Department Store, a movie theatre, bookstore, multi-purpose performance centre, and a game centre. You can also enjoy diverse food options at the mall's many cafés, restaurants, and pubs.
International brands available in this 5-storey mall include Zara, Adidas, Onitsuka Tiger, Timberland, and Swarovski. Movie enthusiasts can watch the latest blockbuster at CGV Starium (which has one of the world's largest cinema screens). Times Square Mall also offers outdoor spaces – the Ecology Park is where you can relax after a day of shopping.
Location: 15, Yeongjung-ro, Yeongdeungpo-gu, Seoul, South Korea
Open: Daily from 10.30 to 10pm
Phone: +82-2-2638-2000
photo by Dushan Hanuska (CC BY-SA 2.0) modified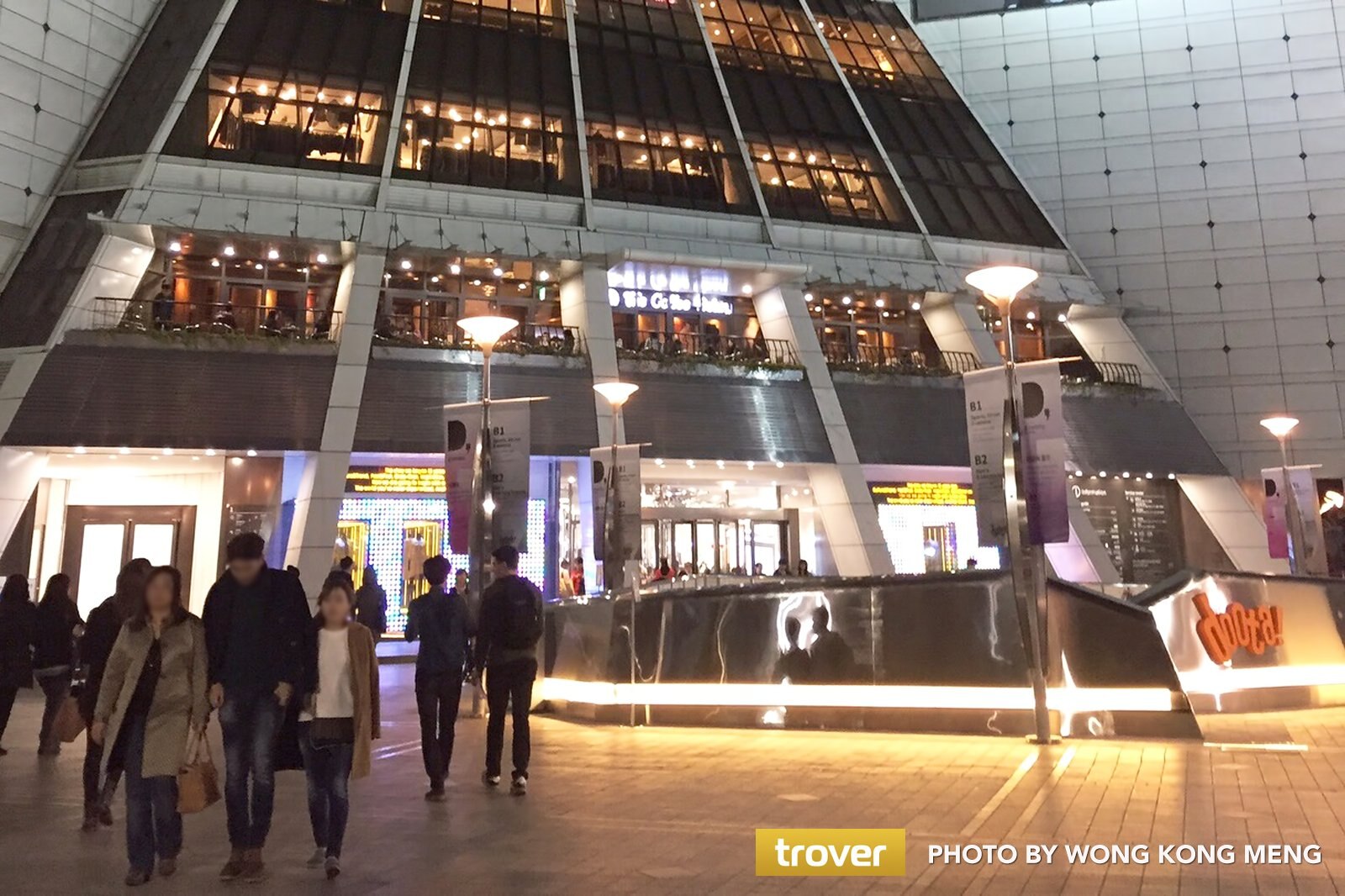 Doota Mall is a shopping malls within Doosan Tower, about 300 metres northwest of Dongdaemun History & Culture Park. The mall has over 600 stores that stay open until 5am – you can shop for trendy fashion items, souvenirs, and luxury vintage items.
Besides international brands such as Calvin Klein, Reebok, and Boy London, you can also find around 40 local designers, who have been selected via the annual Doota Venture Designer Conference. Doota also offers clothes alterations and tax refund services for foreign visitors.
Location: Doosan Tower, 275, Jangchungdan-ro, Jung-gu, Seoul, South Korea
Open: Monday–Saturday from 10.30am to 5am, Sunday from 10.30am to midnight
Phone: +82-2-3398-238
Noon Square has a wide range of global fashion brands including Mango, Steve Madden, Jessica Simpson, H&M and ZARA. It's also a popular place for clothes, shoes, accessories, jewellery, handbags, cosmetics, and skincare products from local brands.
Located in Myeongdong, the shopping mall is a 10-minute walk from popular attractions such as Myeongdong Nanta Theatre and Myeongdong Cathedral. Noon Square's outdoor elevator is the 1st of its kind in Seoul, and offers a great view of the busy shopping district.
Location: 14, Myeongdong-gil, Jung-gu, Seoul, South Korea
Open: Daily from 11am to 10pm
Phone: +82-2-3783-5005
I'Park Mall is divided into 3 main areas: I'Park Department Store, Digital Shopping Centre, and Event Park. This 11-storey mall is connected to the Yongsan Station and the KTX train station, offering convenient access to Seoul's districts and beyond. Due to its size, I'Park Mall also provides a free guided tour of the mall's main features, major stores, and events.
You can find an extensive collection of sports equipment, furniture, fashion, home and digital appliances. There are over 100 restaurants, cafés, bars, and an expansive food court. The mall also houses a bookstore, arcade centre, outdoor garden, a digital movie theatre, and E-mart (one if the biggest discount malls in South Korea).
Location: 55 Hangang-daero 23-gil, Hangangno 3(sam)-ga, Yongsan-gu, Seoul, South Korea
Open: Monday–Friday from 10.30am to 8.30pm, Saturday–Sunday from 10.30am to 9pm
Phone: +82-2-2012-0101
D-Cube City Mall is connected to Sindorim Station, offering direct access to Seoul Metro (Line #1 and Line #2). The train takes you to Seoul's satellite cities of Ansan, Suwon, Incheon and Bucheon. D-Cube City's 'Korean Market Street' offers Korean delicacies in a hanok-style eatery.
Besides shopping, you can enjoy plays, musicals, and exhibitions at D-Cube Theatre and Space Sindorim Theatre, while kids can enjoy fun rides and games at Pororo Theme Park.
Location: 662 Gyeongin-ro, Sindorim-dong, Guro-gu, Seoul, South Korea
Open: Monday–Friday from 11am to 9.30pm, Saturday–Sunday from 11am to 10pm
Migliore Mall is a fashion mall in Dongdaemun. It has hundreds of wholesale outlets, inexpensive boutiques, speciality shops, and a cafeteria. You can shop for formal and casual attire, maternity wear, toys, shoes, bags, and souvenirs at affordable prices.
The mall's clientele is mostly teens and young adults, which means that the range of sizes available can be rather limited. On the bright side, prices here are about 40% lower than most shopping malls in Seoul. You can bargain with the vendors for even lower prices.
Location: 263, Jangchungdan-ro, Jung-gu, Seoul, South Korea
Open: Tuesday–Sunday from 10.30am to 4.30am (closed on Mondays)
Phone: +82-2-3393-0001