10 Things to Do With Your Family in Glasgow
Glasgow's Family-Friendly Places
Glasgow is known for its beautiful parks, football stadiums, and fun museums, making it one of the most family-friendly cities in Scotland. The city centre has a colourful backdrop of quirky graffiti and art installations by renowned street artists, giving you plenty of beautiful snapshots.
Aside from showcasing rare objects, fossils, and valuables, museums in Glasgow offer hours of interesting workshops and activities all year round. If your family loves adrenaline-filled activities, there are many sports centres that offer wall climbing, tandem bike rides, and water-based games that suit all ages. Check out our guide on things to do with your family in Glasgow.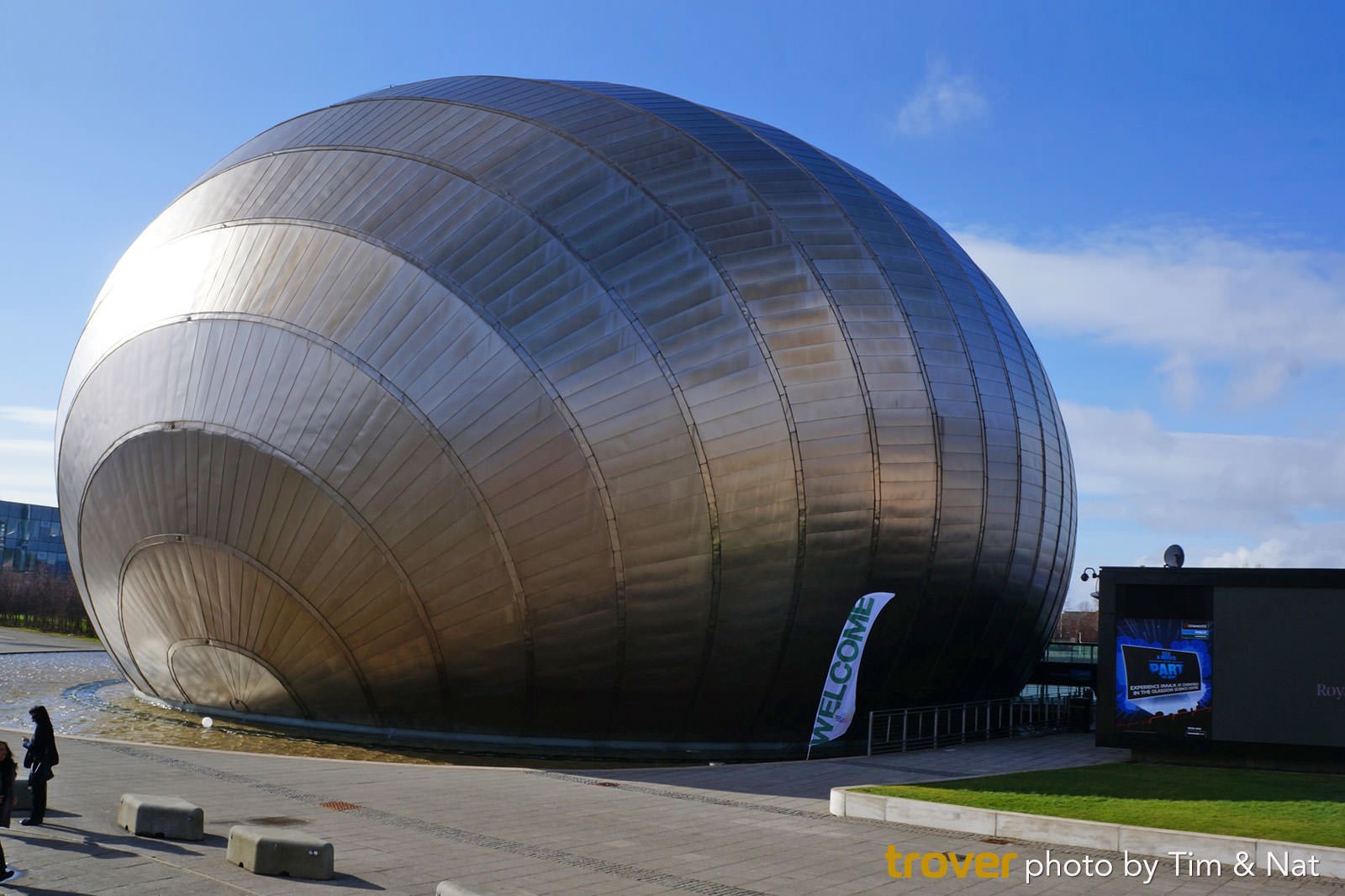 Glasgow Science Centre
Learn about the Milky Way galaxy at the Planetarium
The Glasgow Science Centre features plenty of interactive exhibits, workshops, and games for visitors of all ages. One of the city's largest entertainment venues, it consists of a science museum, planetarium, revolving tower, an IMAX cinema, and 2 cafés. The little ones can enjoy a variety of activities, from learning about the human body at the Bodyworks exhibition to experiencing the Milky Way in the Planetarium. For panoramic views of the city, you can pay £3.50 to enjoy a 2.5-minute ride at the Glasgow Tower. It stands at 417 feet above sea level, making it one of Scotland's tallest structures.
Location: 50 Pacific Quay, Glasgow G51 1EA, UK
Open: Daily from 10am to 6pm
Phone: +44 (0)141 420 5000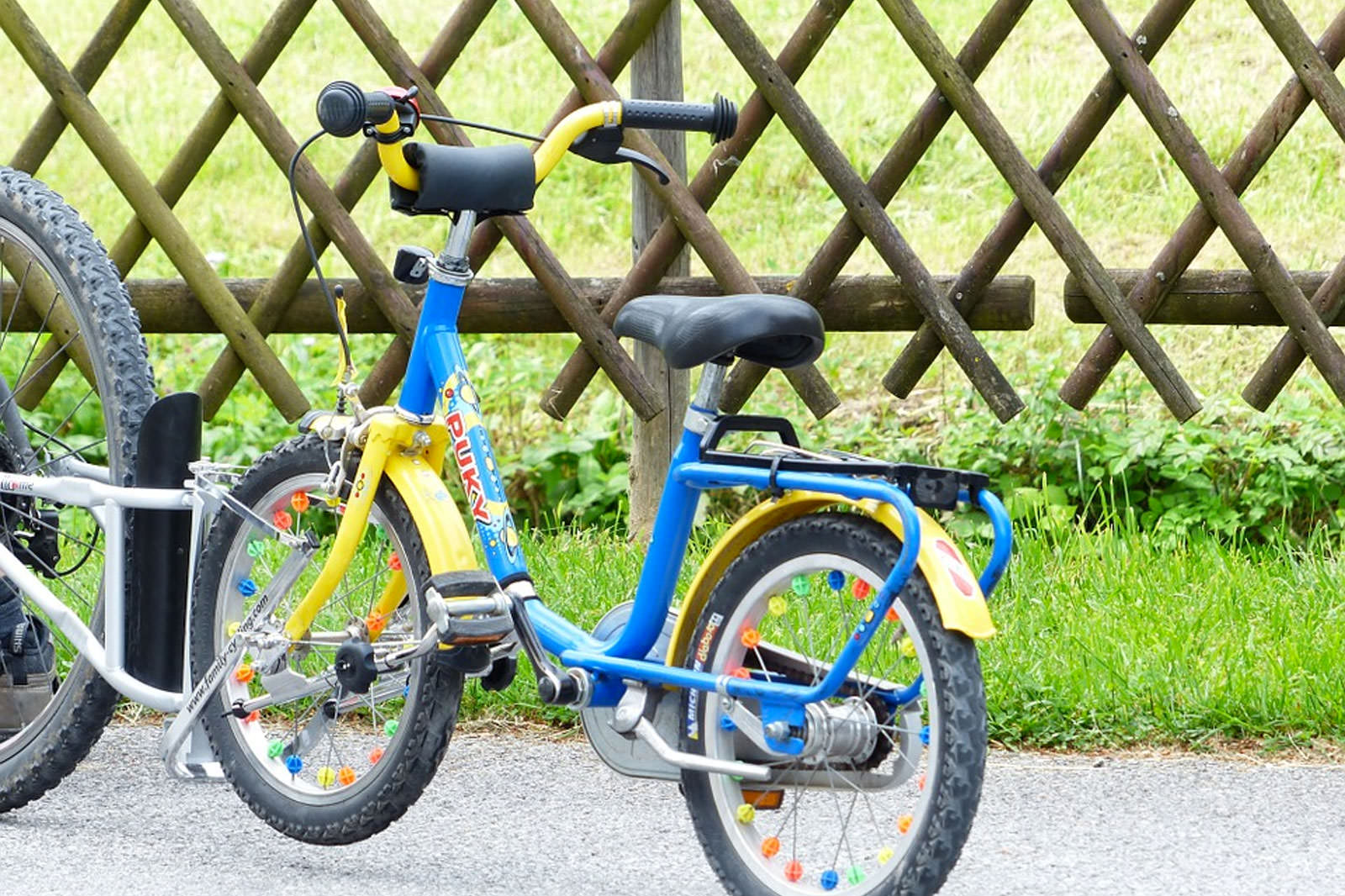 Tandem rides at Free Wheel North
Ride a trike with your little ones
Free Wheel North is a charity-based cycling centre that offers a variety of bicycles, tandems, and go-carts in Glasgow. It has an outdoor track where you can enjoy a day of cycling with the little ones. Trikes and family karts can accommodate between 4 and 6 people at a time, making it a rather popular activity for weekends. Led rides are also available for those who want to explore the city. Located on Templeton Street, Free Wheel North is within a 4-minute walk of The People Palace.
Location: Templeton Street, Glasgow G40 1AT, UK
Open: Monday - Friday from 10am to 5pm, Sundays from 12pm to 5pm (closed on Saturdays)
Phone: +44 (0)141 551 8869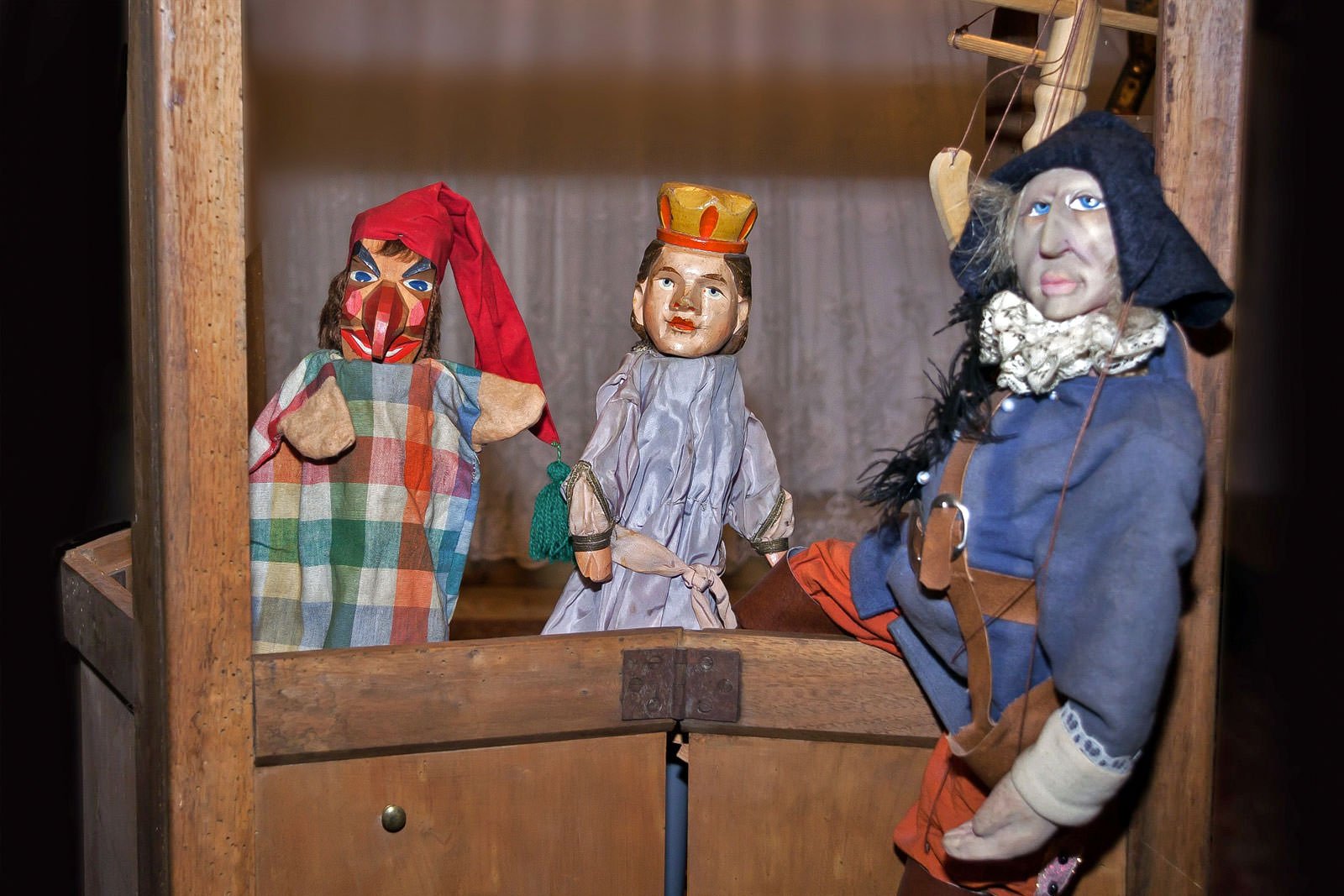 Scottish Mask and Puppet Theatre
Learn how to make puppets at this arts centre
The Scottish Mask and Puppet Theatre is known for hosting regular workshops, live performances, and permanent exhibits on puppetry. The museum has an impressive collection of antique masks and puppets from various regions within Europe and Asia. It also organises birthday parties (£10.95 per child) for children over the age of 4, where they can learn how to perform magic tricks with a resident magician and make a rod puppet to take home.
Location: 8-10 Balcarres Ave, Glasgow G12 0QF, UK
Open: Monday - Saturday from 10am to 5pm (closed on Sundays)
Phone: +44 (0)141 339 6185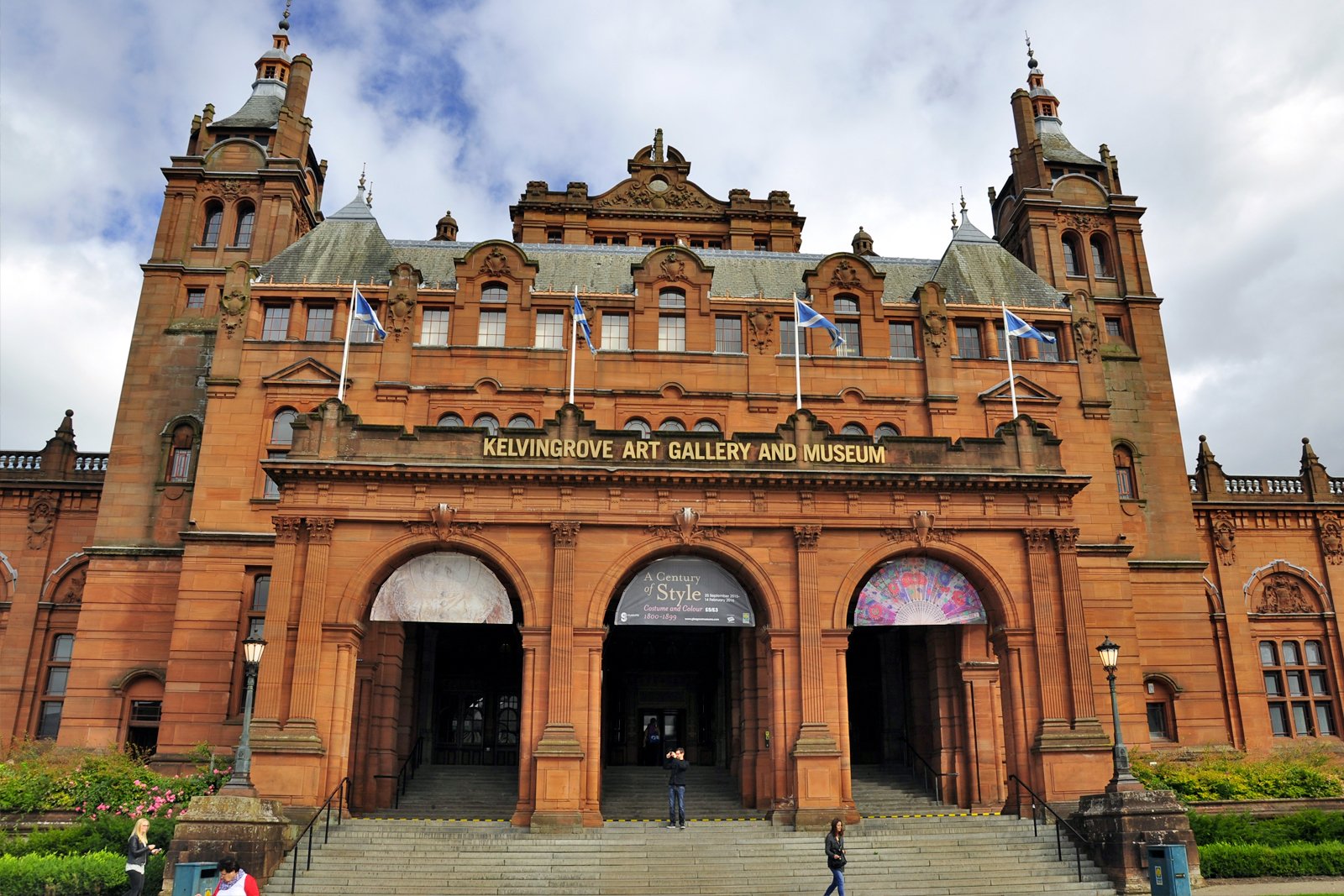 Kelvingrove Art Gallery and Museum
Check out Egyptian artefacts and mummies at this free museum
The Kelvingrove Art Gallery and Museum has been an iconic landmark in central Glasgow since 1901. It has over 20 exhibits on topics ranging from prehistoric life and human anatomy to 19th-century paintings and the life of artist Charles Rennie Mackintosh. Young children can enjoy interactive displays and workshops at the Mini Museum, while aviation fans can see an authentic Supermarine Spitfire displayed in the middle of the museum. Entrance to the Kelvingrove Art Gallery and Museum is free of charge, making it a must-visit if you're travelling on a modest budget.
Location: Argyle Street, Glasgow G3 8AG, UK
Open: Daily from 10am to 5pm
Phone: +44 (0)141 276 9599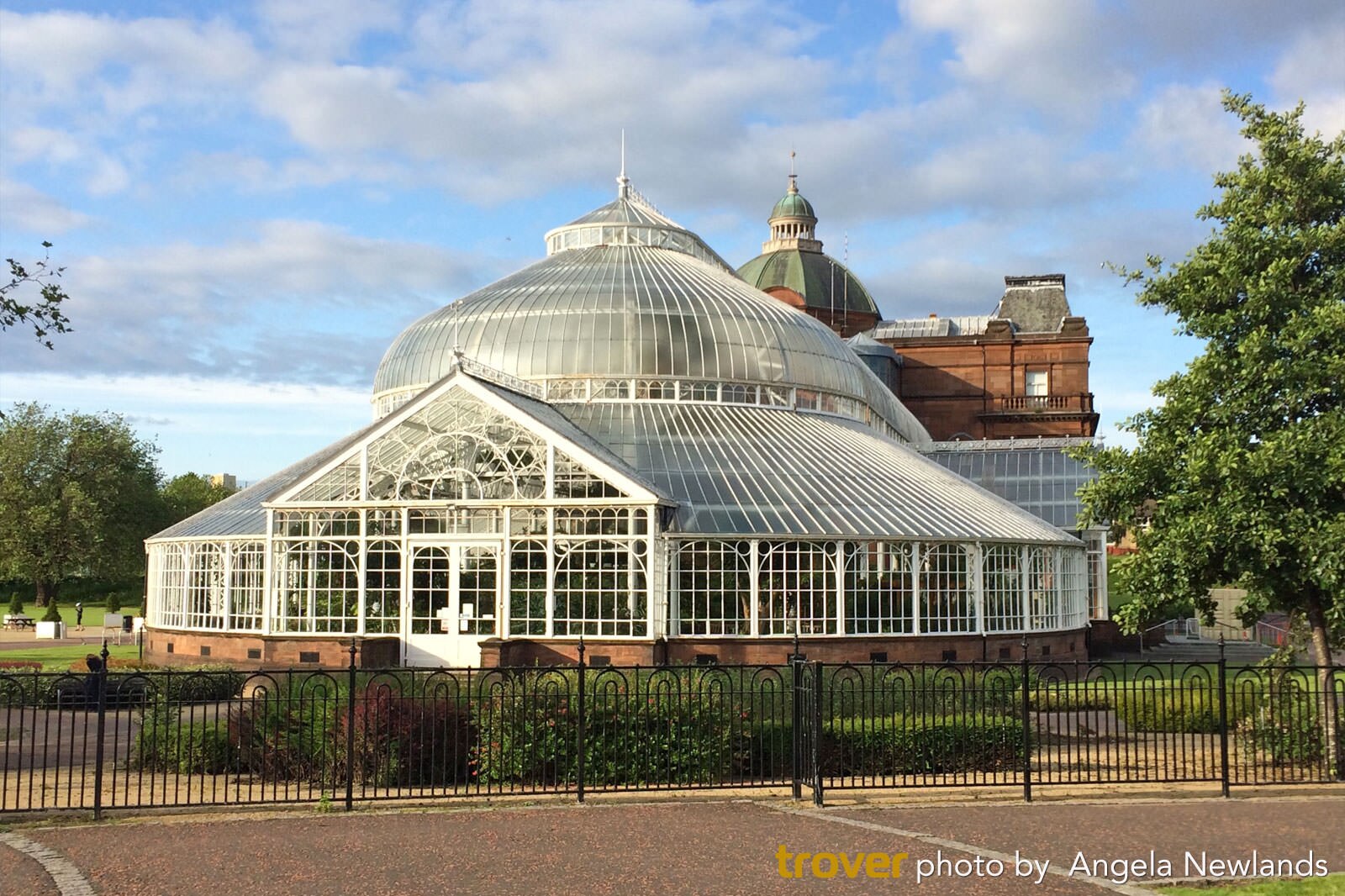 Take a break at the People's Palace and Winter Gardens
Enjoy a stroll through the plant-filled Victorian glasshouse
The People's Palace and Winter Gardens are located in Glasgow Green, about 1 mile southeast of the city centre. Founded in 1898, this museum complex showcases photographs, murals, and film on Glasgow's social and cultural history from the early 1700s to the present. Notable features here include the Glasgow History Ceiling Mural by artist Ken Currie, Doulton Fountain, and Billy Connolly's infamous 'Banana Boots'. You can enjoy coffee and light snacks at the onsite Victorian glasshouse café, which is surrounded by beautiful flowers and plants.
Location: People's Palace and Winters Gardens, Glasgow Green, Glasgow
Open: Monday–Thursday and Saturday from 10am to 5pm, Friday and Sunday from 11am to 5pm
Phone: +44 141 276 0788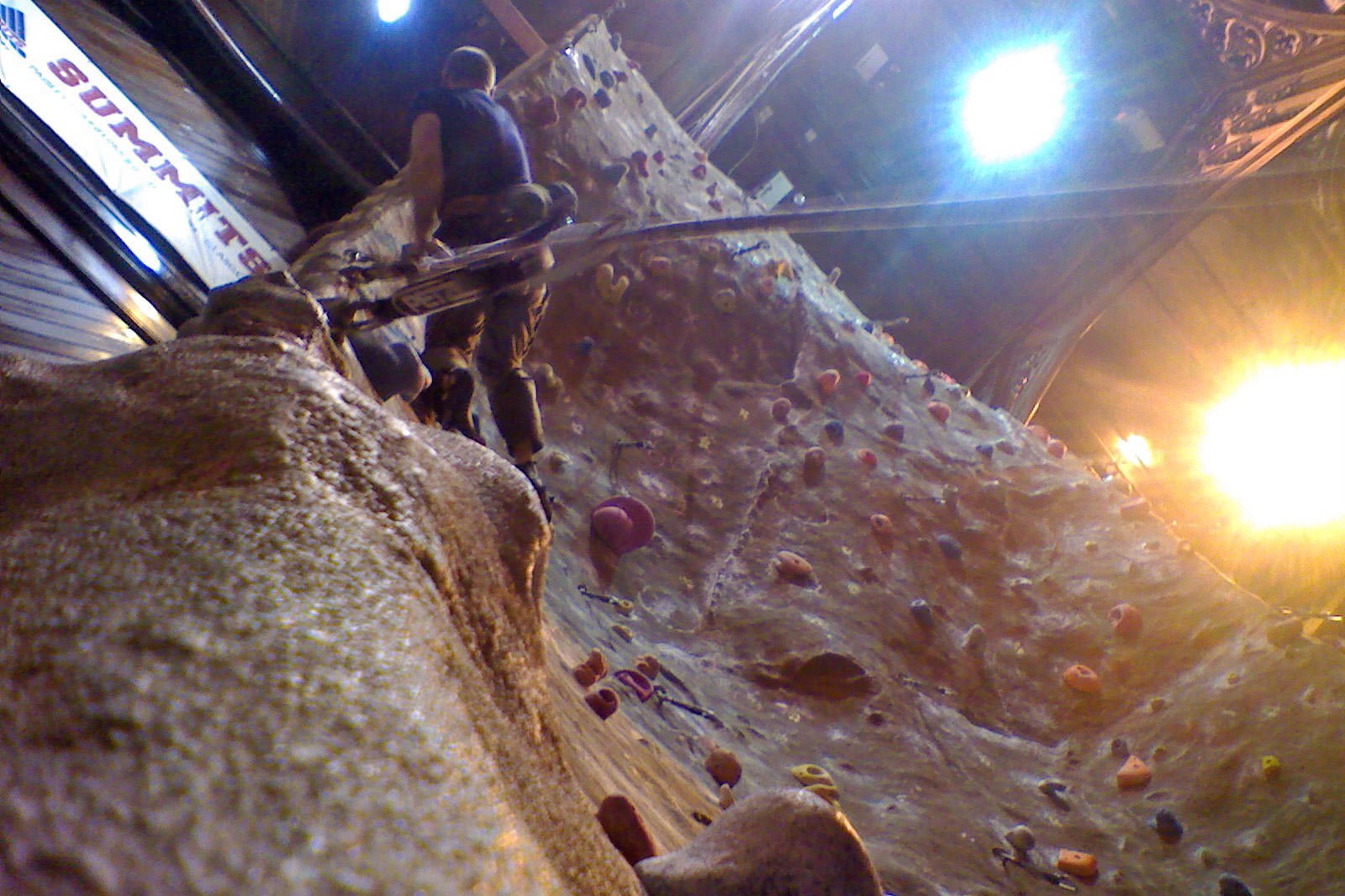 Glasgow Climbing Centre
Find over 40 roping lines and 100 boulder challenges at this indoor climbing gym
The Glasgow Climbing Centre is an indoor gym that's suitable for climbing enthusiasts of various levels. Located along Paisley Road, it's divided into sections dedicated to bouldering, auto belaying, lead climbing, and bottom roping. Complete beginners can opt for a taster session or introductory course, which takes between 1 and 3 hours, depending on the technique. A popular option is the hour-long Abseil Taster, where you learn about the basics of abseiling for about £24.
Location: 534 Paisley Rd W, Glasgow G51 1RN, UK
Open: Monday - Friday from 11am to 10pm, Saturday - Sunday from 9am to 6pm
Phone: +44 (0)141 427 9550
photo by subflux (CC BY-SA 2.0) modified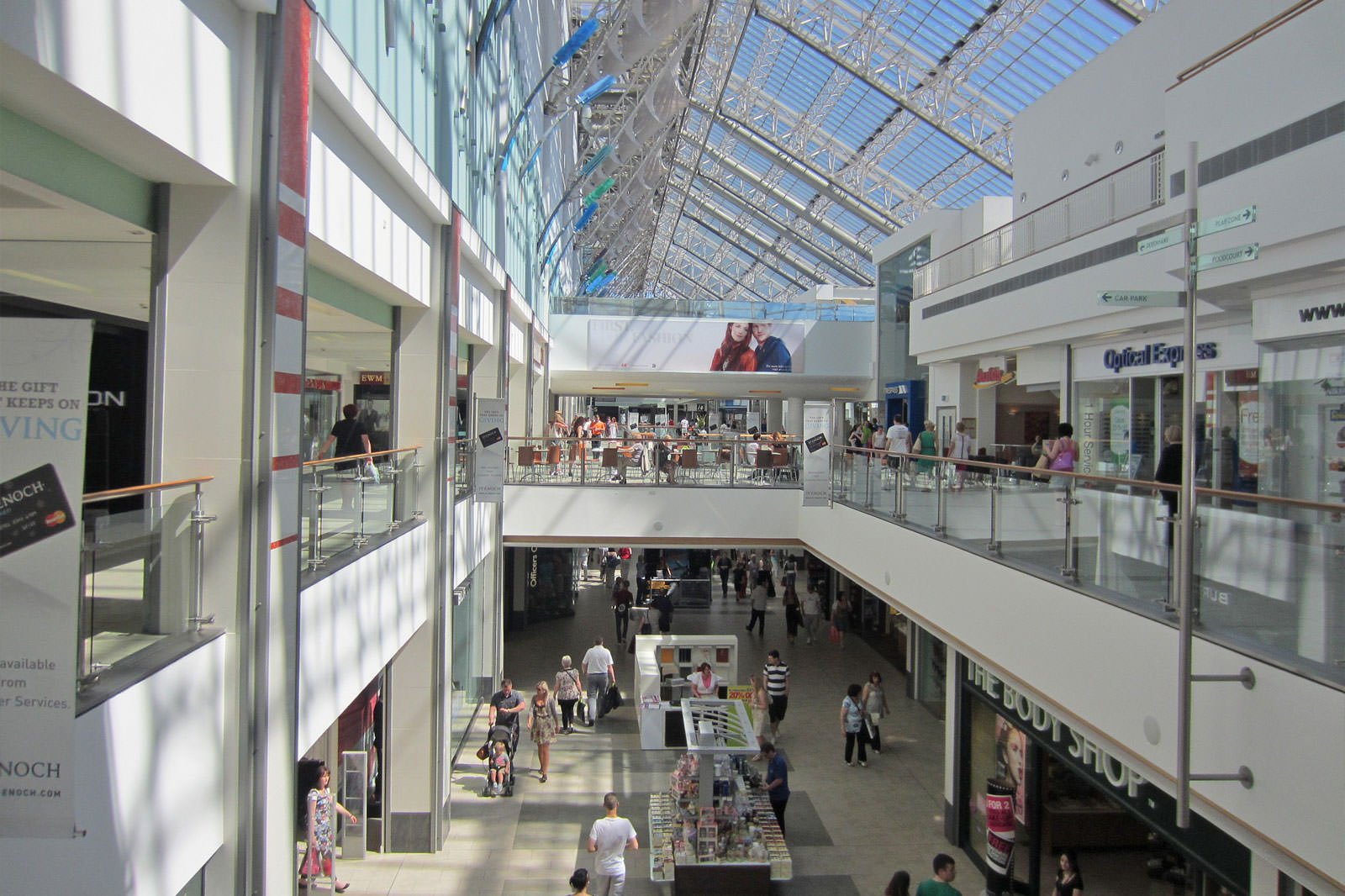 Toy shopping at St Enoch Centre
Join family-friendly events at central Glasgow's main shopping mall
St Enoch Centre, located off Argyle Street, is a modern shopping mall in the city centre. You can find several stores for families such as The Disney Store on the 1st floor and Hamely's on the 2nd, as well as free activities and workshops during annual celebrations such as Christmas. Once you've worked up an appetite from all the shopping, check out the mall's extensive range of fast food chains and cafés, including Starbucks, McDonald's, and Burger King.
Location: 55 St Enoch Square, Glasgow G1 4BW, UK
Open: Monday - Friday from 9am to 7pm, Saturday - Sunday from 10am to 6pm
Phone: +44 (0)141 204 3900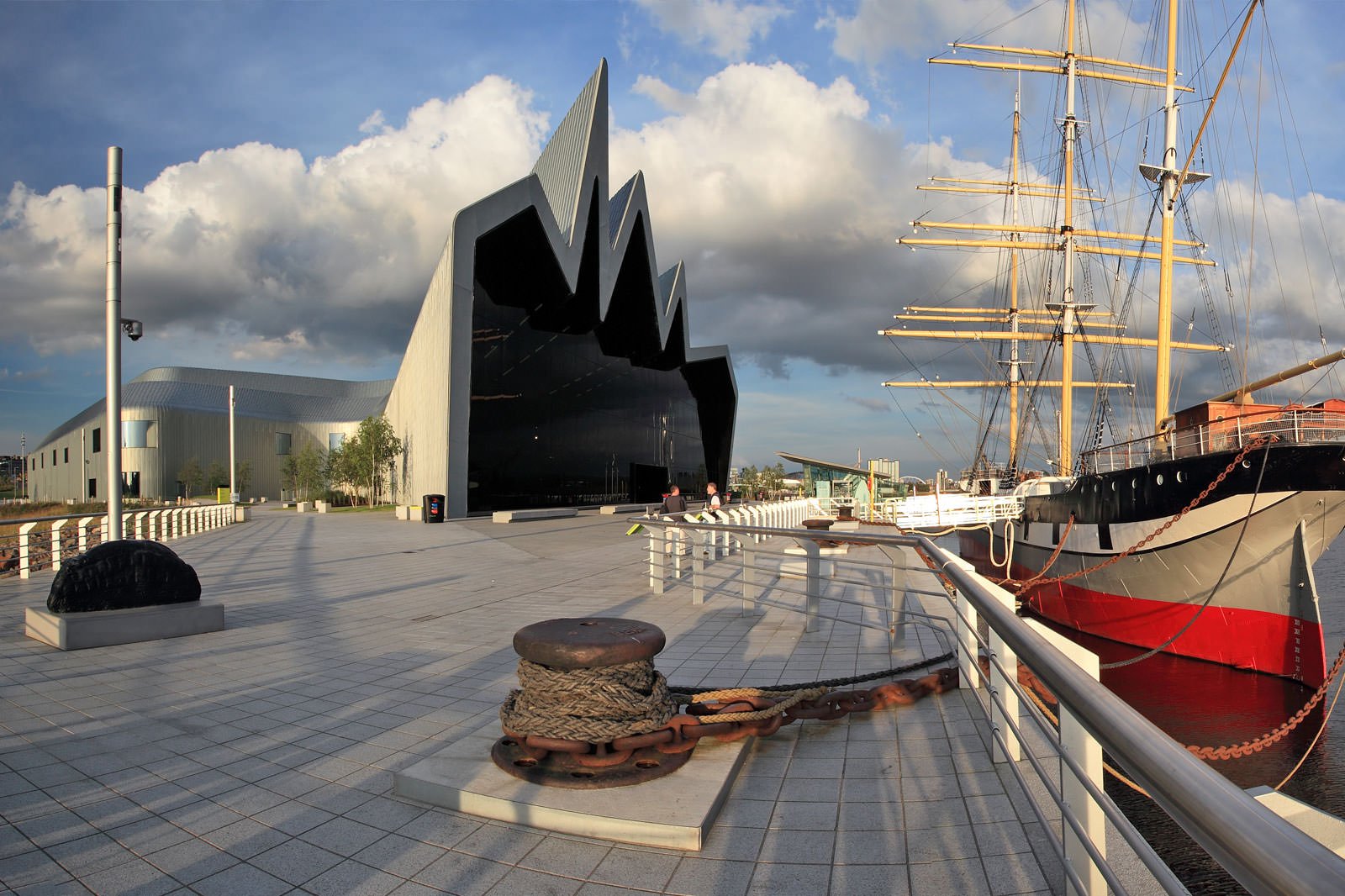 Riverside Museum of Transport
Explore the Glenlee sailing ship berthed outside the museum
The Riverside Museum of Transport is an award-winning museum overlooking the River Clyde. Established in 2001, this striking building displays over 3,000 vintage vehicles and artefacts such as skateboards, motorcycles, cars, and locomotives. There are more than 50 interactive display screens showcasing short clips, interesting facts and photos of Scotland's transport industry. One of its most popular attractions is the Tall Ship at Glasgow Harbour, which is berthed outside the museum. You can board this 1,600-tonne steel ship and explore many areas, including the captain's cabin, main deckhouse, and engine room.
Location: Pointhouse Place, Glasgow G3 8RS, UK
Open: Monday - Thursday, Saturday from 10am to 5pm, Friday & Sunday from 11am to 5pm
Phone: +44 (0)141 287 2720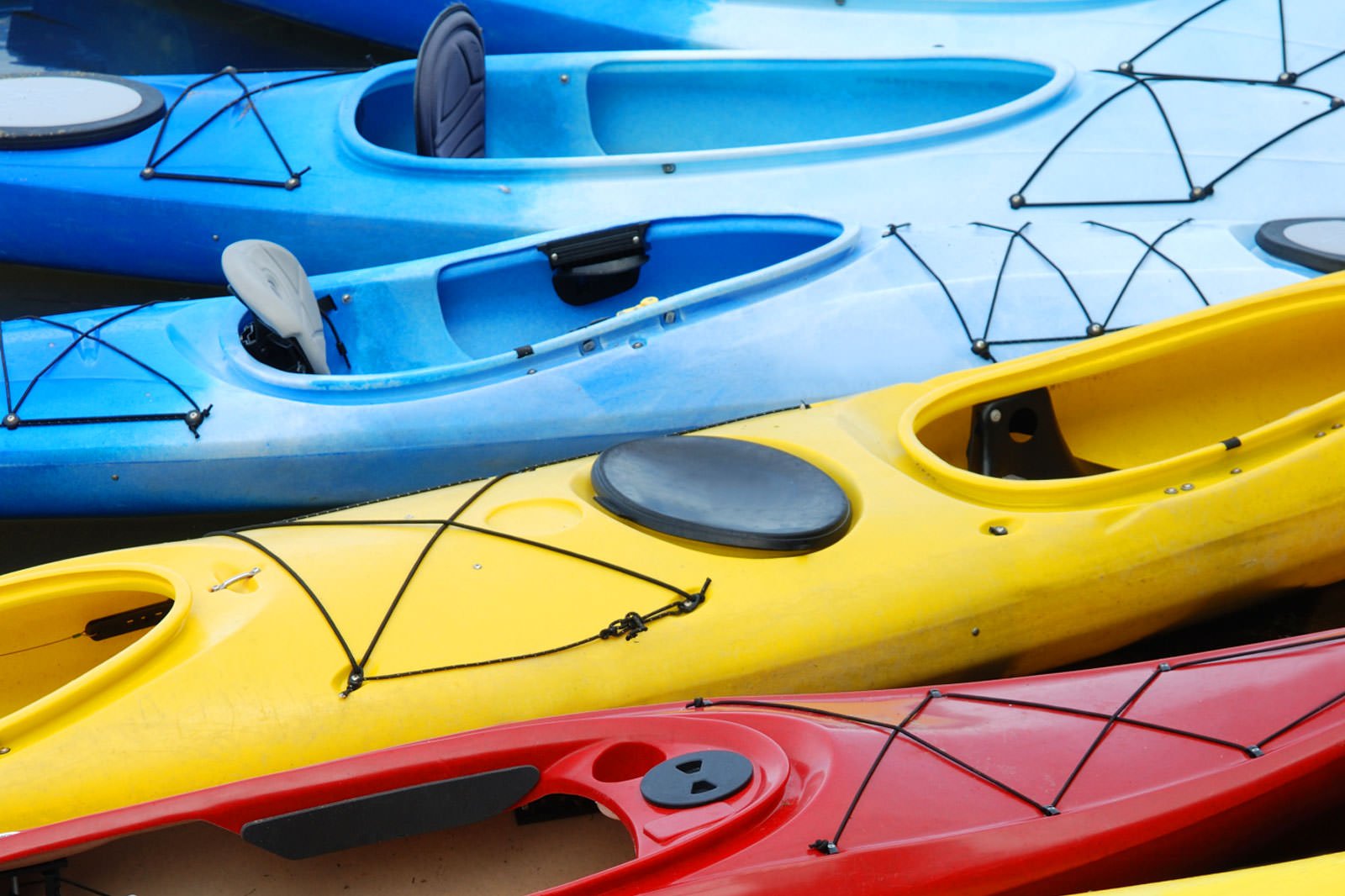 Pinkston Watersports
Enjoy stand-up paddle boarding and kayaking in the flatwater basin
Pinkston Watersports is where you can enjoy water-based activities such as kayaking, paddle boarding, canoeing, and swimming in Glasgow. The sports centre has an artificial white water rafting course and concrete-lined flatwater basin. An hour-long session costs around £7.50 for the white water course and £4.50 for the flatwater basin. Wetsuits, safety helmets, harnesses, kayaks, boats, and gloves are available for rental for a small additional fee.
Location: 75 N Canal Bank St, Glasgow G4 9XP, UK
Open: Monday - Saturday from 9am to 5pm (closed on Sundays)
Phone: +44 (0)141 332 5636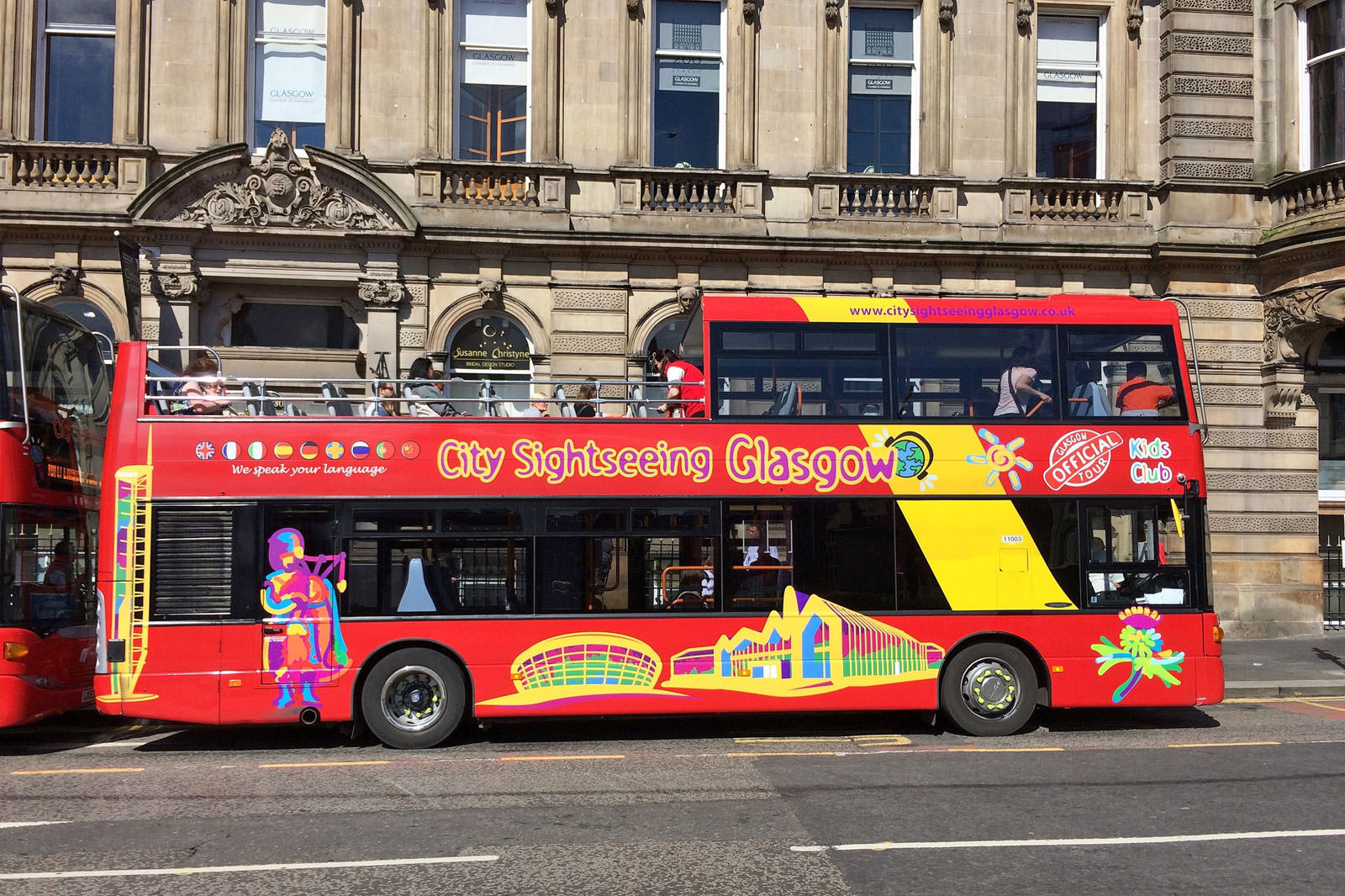 Join a city sightseeing bus tour
Learn fun facts about Glasgow's historical landmarks
Glasgow's City Sightseeing Bus Tour offers a leisurely way of exploring the city's top landmarks. The bus departs every 20 minutes (10 minutes in the summer), and its route consists of 21 stops throughout the city centre. Wear the provided headphones to learn interesting facts about the city and notable attractions such as the Glasgow Cathedral, Kelvingrove Art Gallery, and the People's Palace. Narration is available in English, French, Spanish, Italian, German, Polish and Mandarin. If you're not planning to disembark from the bus, the entire journey takes about 1 hour and 20 minutes.
Location: 153 Queen St, Glasgow G1 3BJ, UK
Open: Daily from 9.30am to 6.20pm
Phone: +44 (0)141 204 0444
photo by Bob Hall (CC BY-SA 2.0) modified