8 Best Beaches in Tulum
Where to Relax and Unwind
Tulum is a beach bum's paradise with long stretches of silky-smooth sand, where only the gentle swishing of turquoise waters disturbs the shore. The town is found on the Caribbean coast of the Yucatan Peninsula and has stunning natural beauty all along the Boca Paila – a strip running alongside the sea. With so much coastline to choose from, you can lounge under a parasol with a cocktail in hand close to town or venture out to a secluded beach in unspoilt surroundings.
As one of the top beach holiday destinations in the world, it only seems appropriate that we compile a list of its best beaches. Take your pick or, if you're greedy like us, visit them all.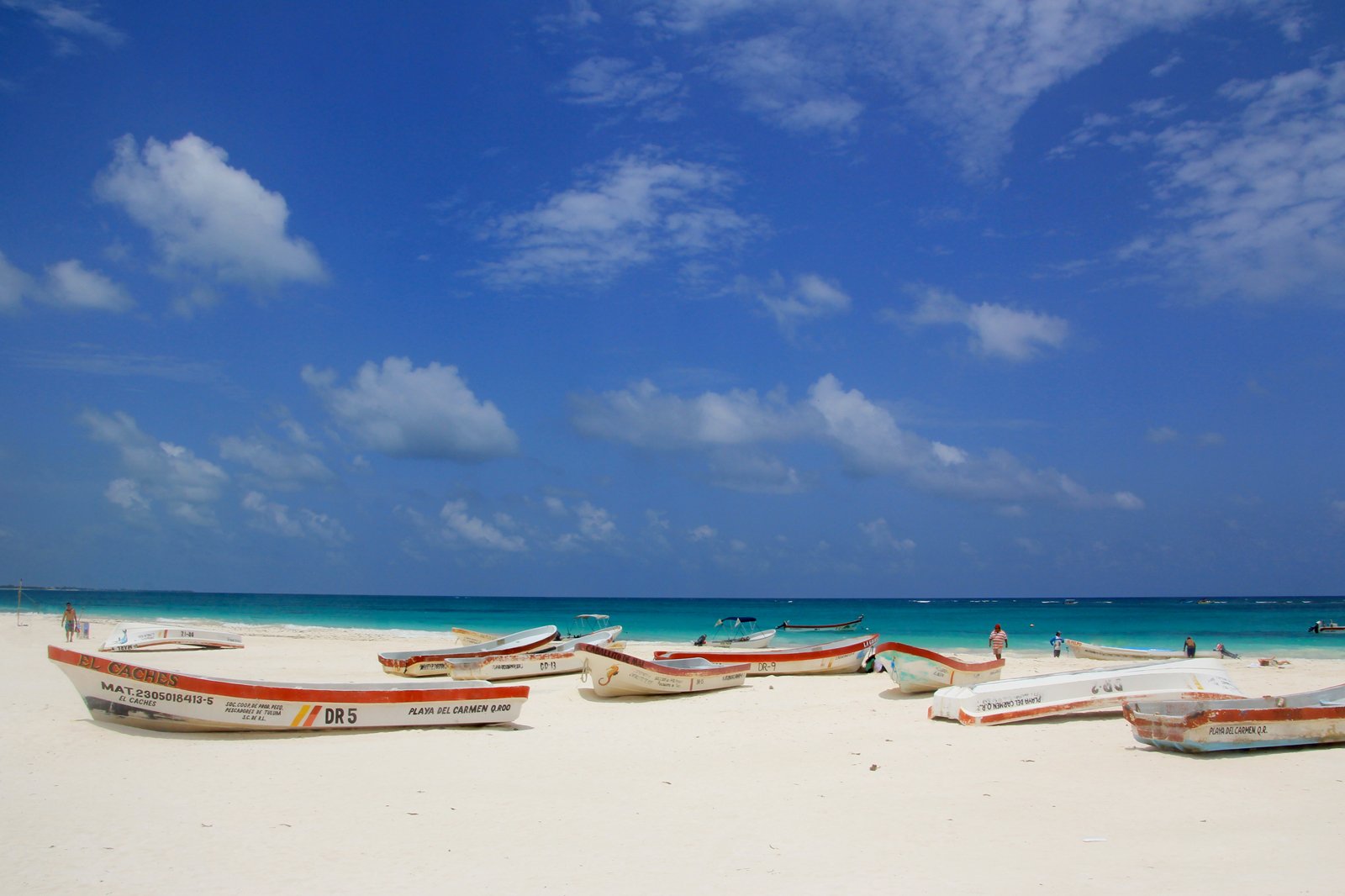 Playa Paraíso
A true gem of the Riviera Maya
Said to be one of the most beautiful beaches in Mexico, Playa Paraíso attracts countless travellers every year. Now, you might be thinking that would make it overcrowded, but Playa Paraíso hides its popularity well, as the beach stretches far and long across the coast. This means plenty of space for everyone. Lounge on the sugar-white sands of the beach with crystal Caribbean waters in view. Come early so you can choose your perfect spot. Renting 2 chairs, a parasol and a table will cost around 200 pesos.
Location: Playa Paraíso, Quintana Roo, Mexico
Couples
Families
Photo
Budget
photo by diego_cue (CC BY-SA 3.0) modified
Playa Ruinas
A beach below Ancient Mayan ruins
Playa Ruinas couldn't be more picturesque if it tried. The beach is set under dramatic cliffs, atop which you'll find the famous Ancient Mayan ruins of Tulum. As well as that, the beach is lined with swaying palm trees rooted in silky sands and overlooks a glittering turquoise expanse. If you're looking for a picture-perfect setting, this is it. To experience this beach in pure tranquillity, come early in the morning, before or after you visit the ruins. The earlier you come, the more likely that you'll be alone on the beach, enjoying your own little paradise. To stay nearby, choose a hotel that sits closest to the Mayan Ruins.
Location: Playa Ruinas, Tulum, Quintana Roo, Mexico
Open: Daily from 10am to 6pm
Couples
Families
Photo
Budget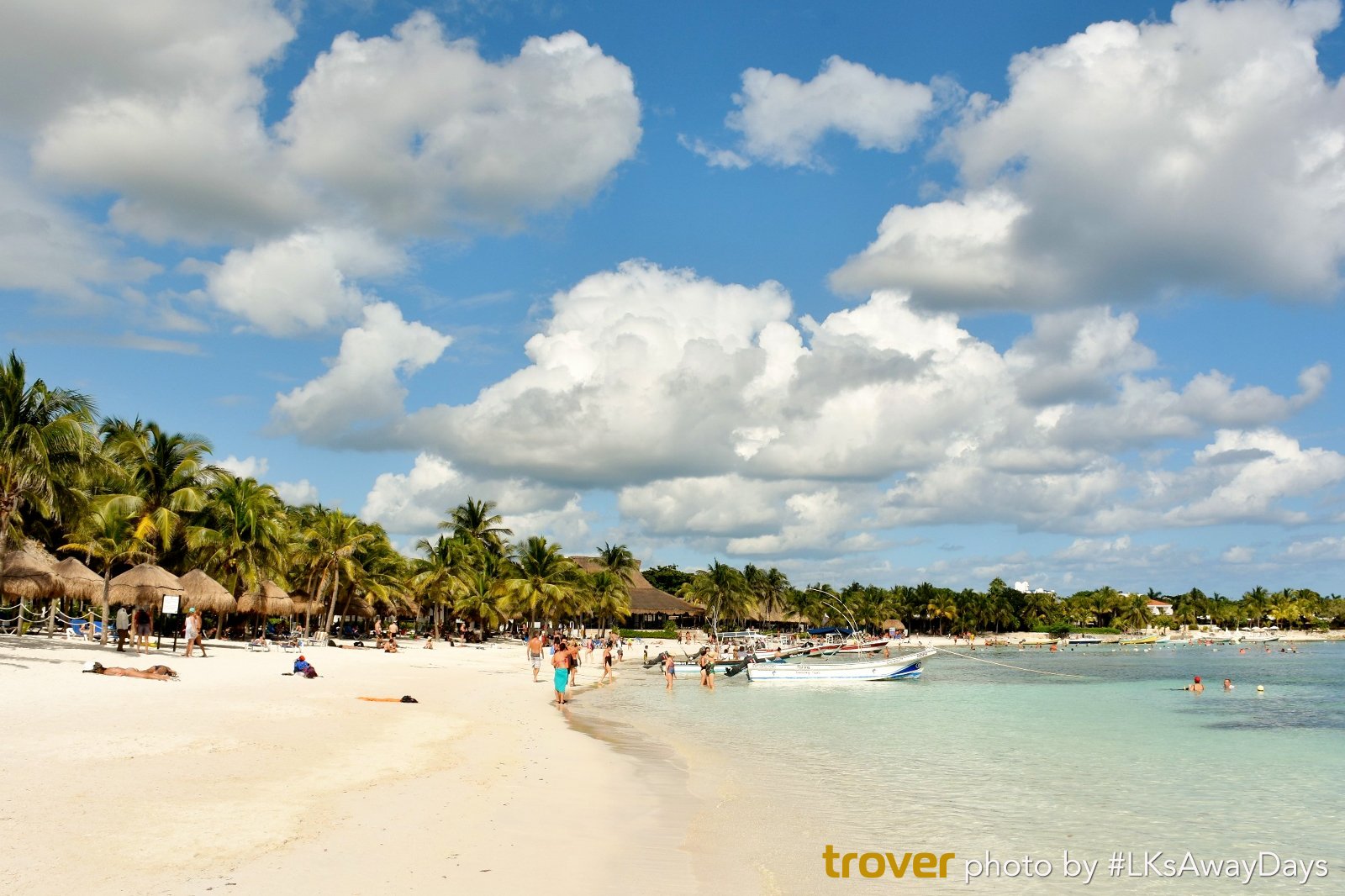 Akumal Beach
A sandy stretch filled with palapa-topped huts
Akumal Beach is roughly 30 minutes away from central Tulum and is perhaps best for families and travellers looking for a bit more liveliness. It's more commercialised than other beaches in Tulum, but the facilities on offer more than make up for the crowds. You'll find a broad variety of palapa-roofed bars and restaurants serving delicious food and drink all day. The sea life around here is also amazing, with turtles often making an appearance. Bring some snorkels and get up-close and personal with them – but do not touch them! Check out The Turtle Bay Café for homemade ice cream and baked goods.
Location: Akumal Beach, Carretera Tulum, Cancún, Quintana Roo, Mexico
Couples
Families
Photo
Budget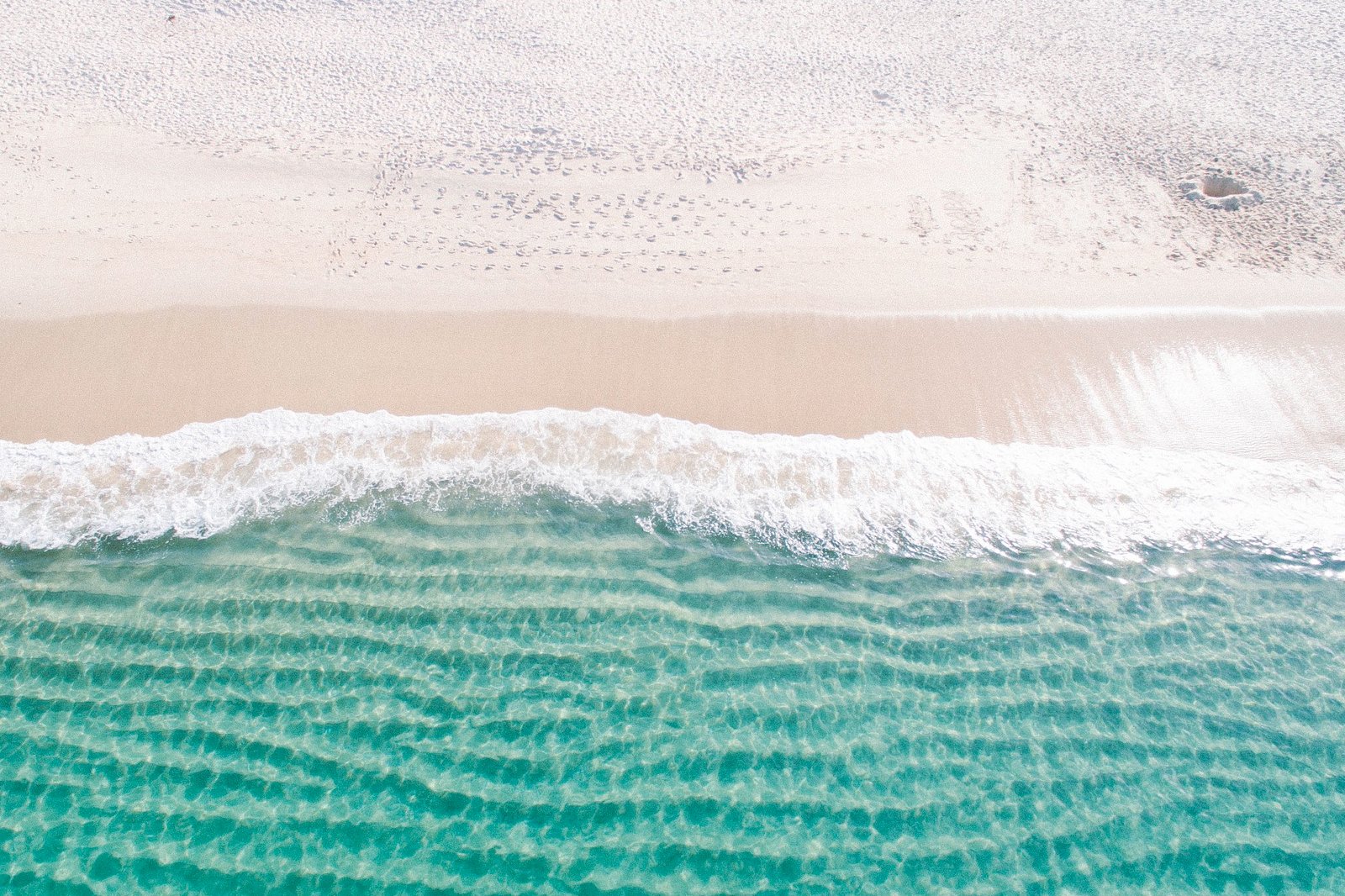 Las Palmas Public Beach
A secluded beach to escape the crowds
Las Palmas Public Beach is another legendary sun spot in Tulum. Blessed with a serene expanse of pristine sand and baby blue waters, you'll be in love with this place as soon as you see it. This beach is one of the more secluded ones on offer in Tulum, but you'll still get the occasional vendor trying to sell you jewellery and souvenirs. Bring your own water, snacks and parasol and lay in the sun to your heart's content. If you're travelling by taxi, be wary that there may not be as many that are willing to pick you up after 5pm. Alternatively, book your hotel nearby to this beach to ensure you don't have too far to go after the day's sunbathing.
Location: Las Palmas Public Beach, Tulum, Quintana Roo, Mexico
Couples
Families
Photo
Budget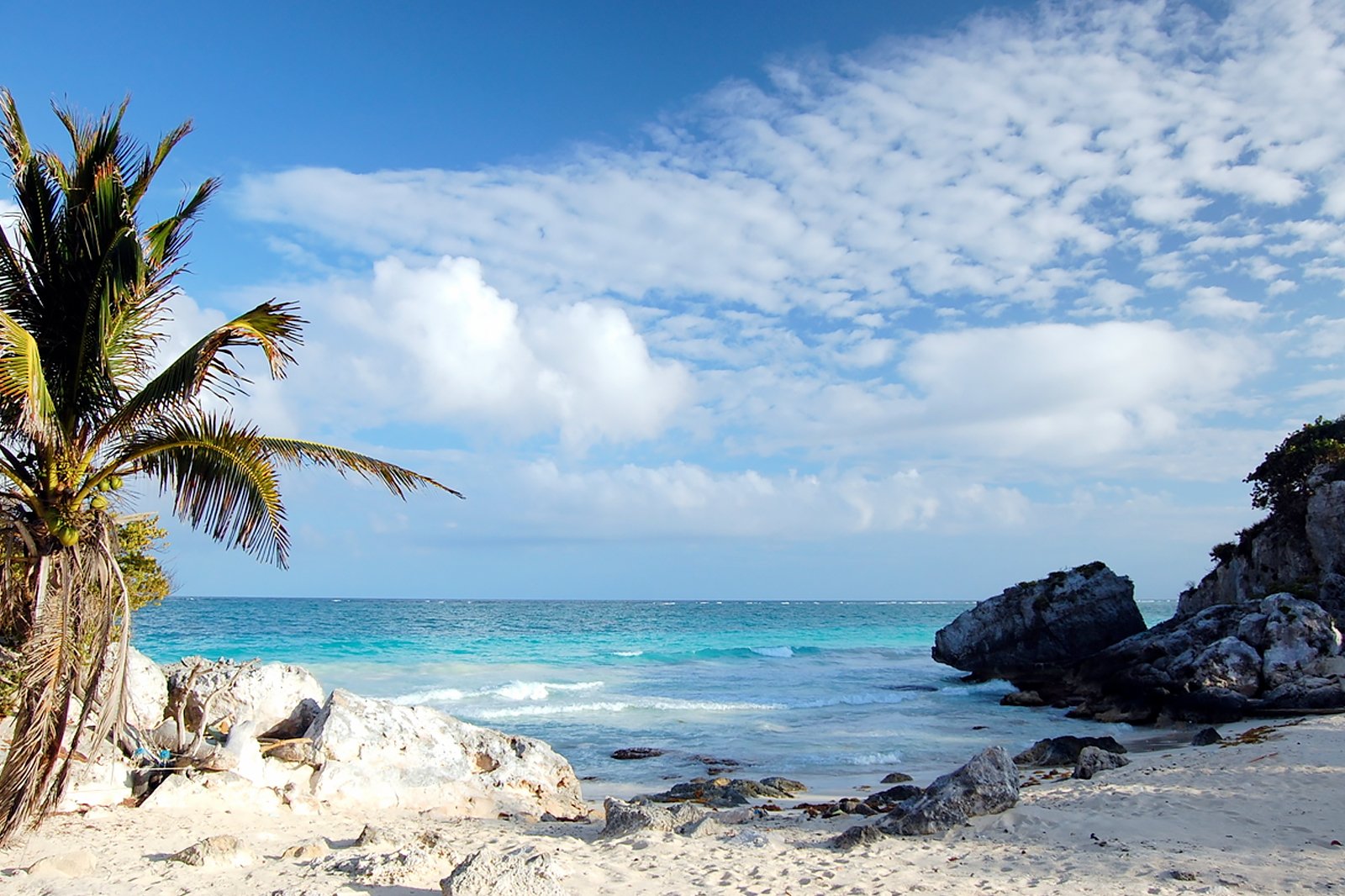 Secret Beach
A piece of heaven in Sian Ka'an Biosphere
Secret Beach is found in Sian Ka'an Biosphere, where nature runs wild and appears as beautiful as ever. Venture off-the-beaten track to this isolated beach in the heart of the reserve. Brace yourself for sparkling, crystal-clear waters and powdery-fine sand. Make sure to ask a local beforehand for detailed directions as it is not the easiest to find. The beach will take around an hour by bicycle to get to. Don't be surprised if your only companion on the beach is a sunbathing iguana – it's called "Secret" for a reason!
When booking your accommodation, you may want to browse the hotels closest to the Sian Ka'an Biosphere.
Location: Secret Beach, QROO 15, Quintana Roo, Mexico
Couples
Families
Photo
Budget
Adventure
photo by Mindaugas Danys (CC BY 2.0) modified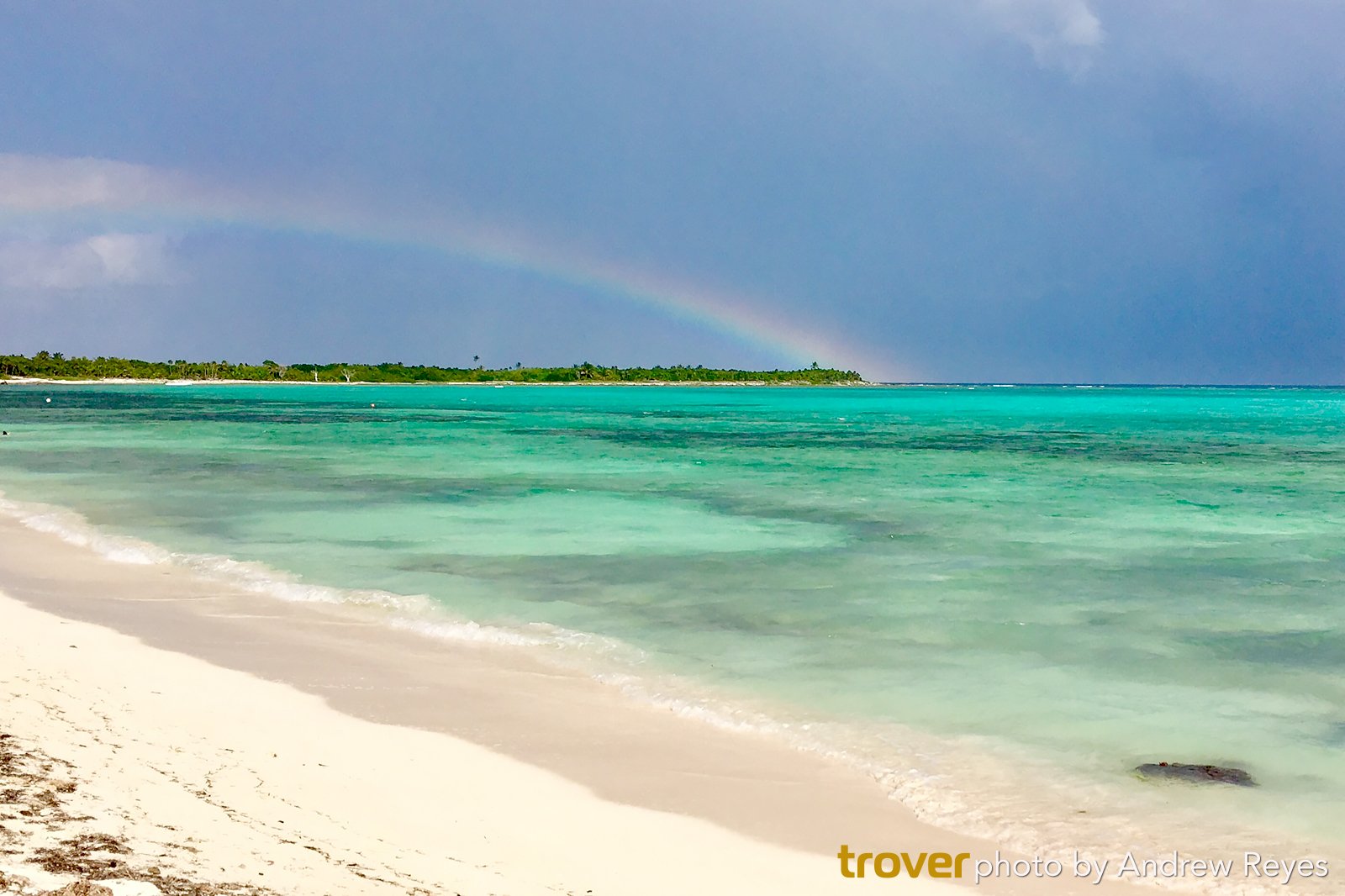 Soliman Bay
A secret hideaway near Akumal
Located just south of Akumal, Soliman Bay is somewhat of a secret hideaway, often forgotten about because it's surrounded by private villas. The bay is the ideal place to visit if you're looking for solitude. Like most beaches in Tulum, it is open to the public and is a great place to spend the day lying on the beach and catching some sun. The snorkelling around here is very good, so bring some snorkels. For those looking for a bit of adventure, you can rent kayaks to look around the bay.
Location: Camino Tankah IV Lote 8 Fraccion IV Bahia Soliman, 77780 Tulum, Quintana Roo, Mexico
Couples
Families
Photo
Budget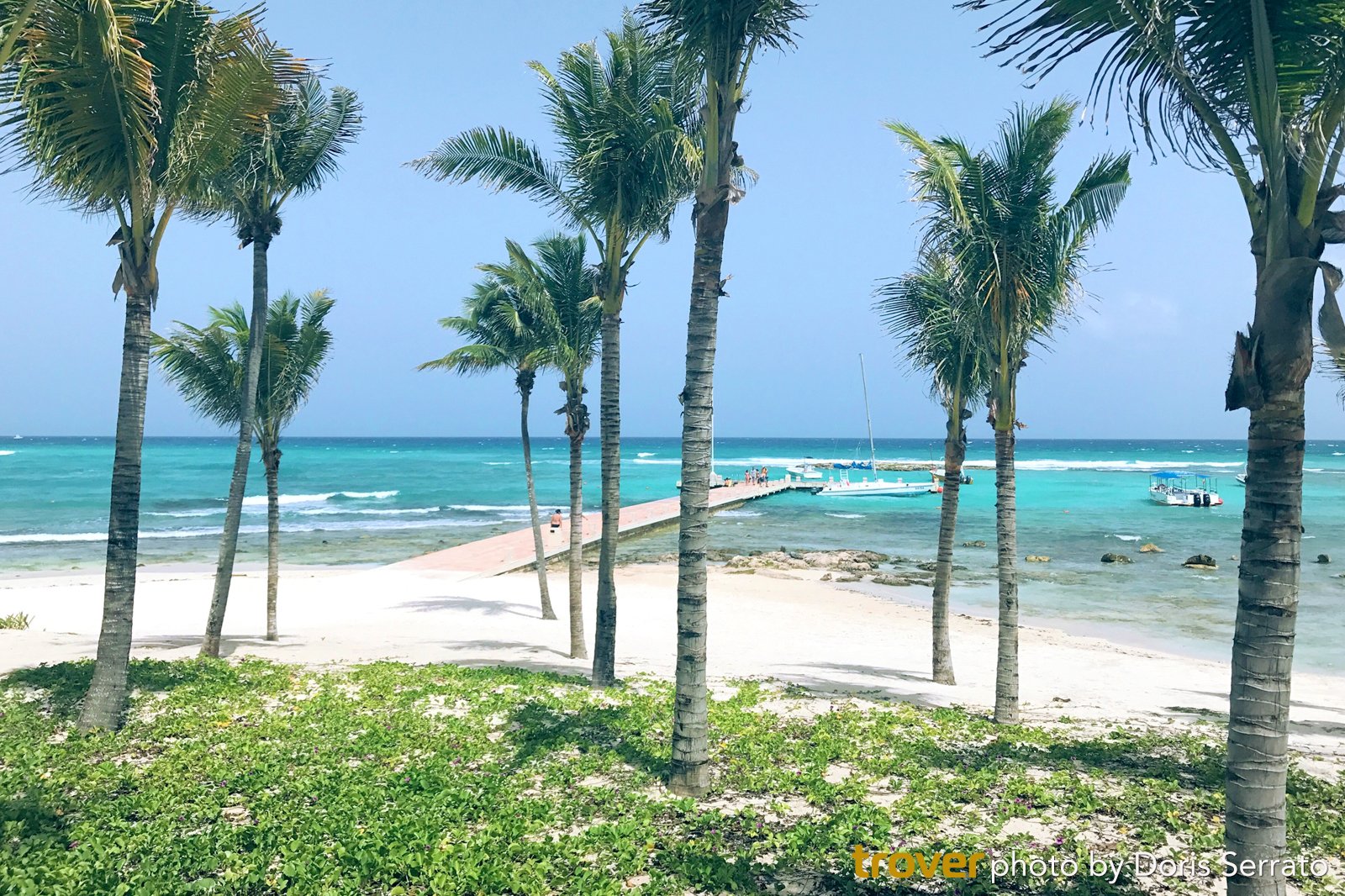 Paamul Beach
Found on a crescent-shaped bay
Paamul Beach is a very quiet place, usually only visited by residents around the area. Because it is surrounded by a small community, locals often insist that you dine at the beach's restaurant, but don't fret because the food there is delicious, as are the margaritas. Come prepared with a parasol, towels and chair as the beach isn't as developed as its counterparts. That's all part of its charm, but it's a little inconvenient. The snorkelling is also superb around here, with impressively vibrant reefs just beneath the waves. If you're driving to the beach on your own, you'll come across a checkpoint on the way. Just say you're there for the beach and they'll let you through.
Location: Paamul Beach, Carretera Cancún, Tulum, Paa Mul, Quintana Roo, Mexico
Couples
Families
Photo
Budget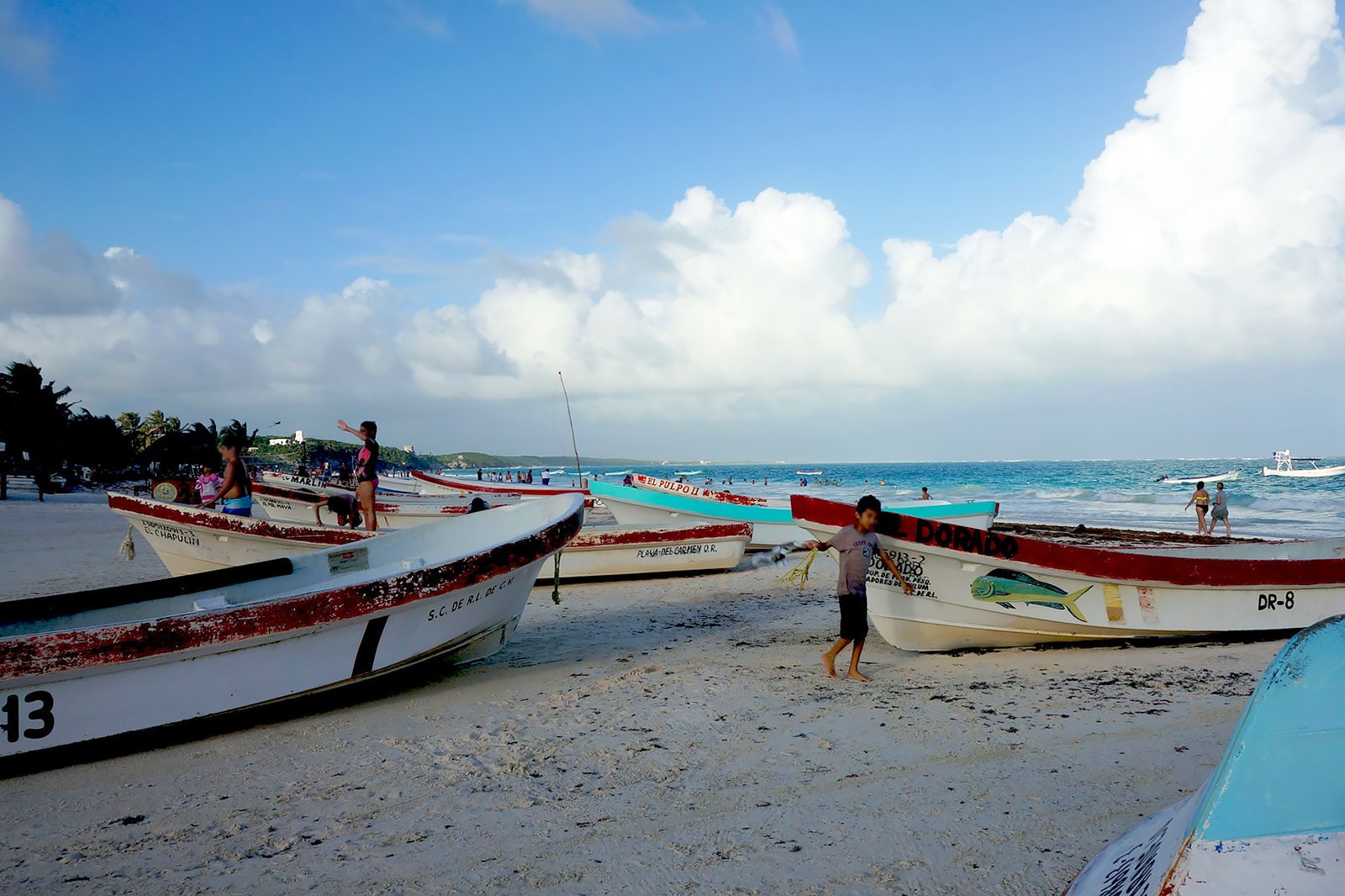 Playa Pescadores
Where to find peace… and great ceviche
Playa Pescadores is a gorgeous beach with calm, clear waters and ridiculously good ceviche. Located just north of Playa Paraíso, this beach offers an enchanting view of Tulum's ruins from the shoreline. With the balmy breeze and the gentle sound of the waves, you'll be in relaxation mode in no time. Turtle watching is available from May to November and snorkelling tours can also be organised. Try your luck at haggling the price and be sure to compare prices from different guides. If you stay into the early evening, there is often live music being played on the beach.
Location: Playa Pescadores, 109, 77780 Quintana Roo, Mexico
Couples
Families
Photo
Budget
photo by Liza Chudnovsky (CC BY 2.0) modified