5 Best Places to Take Pictures in Florence
Photos of Florence You Can Brag to Your Friends About
Ah, Italy! The most romantic destination of the world. If you happen to visit with your partner, you'd better plan a stay in a Florence romantic hotel as well, if you don't want her to hold it against you for the rest of your life... And don't forget to bring your camera with you! This stunning city has too many things worth a picture. Here's a quick guide to help you choose the best spots to take pictures of Florence.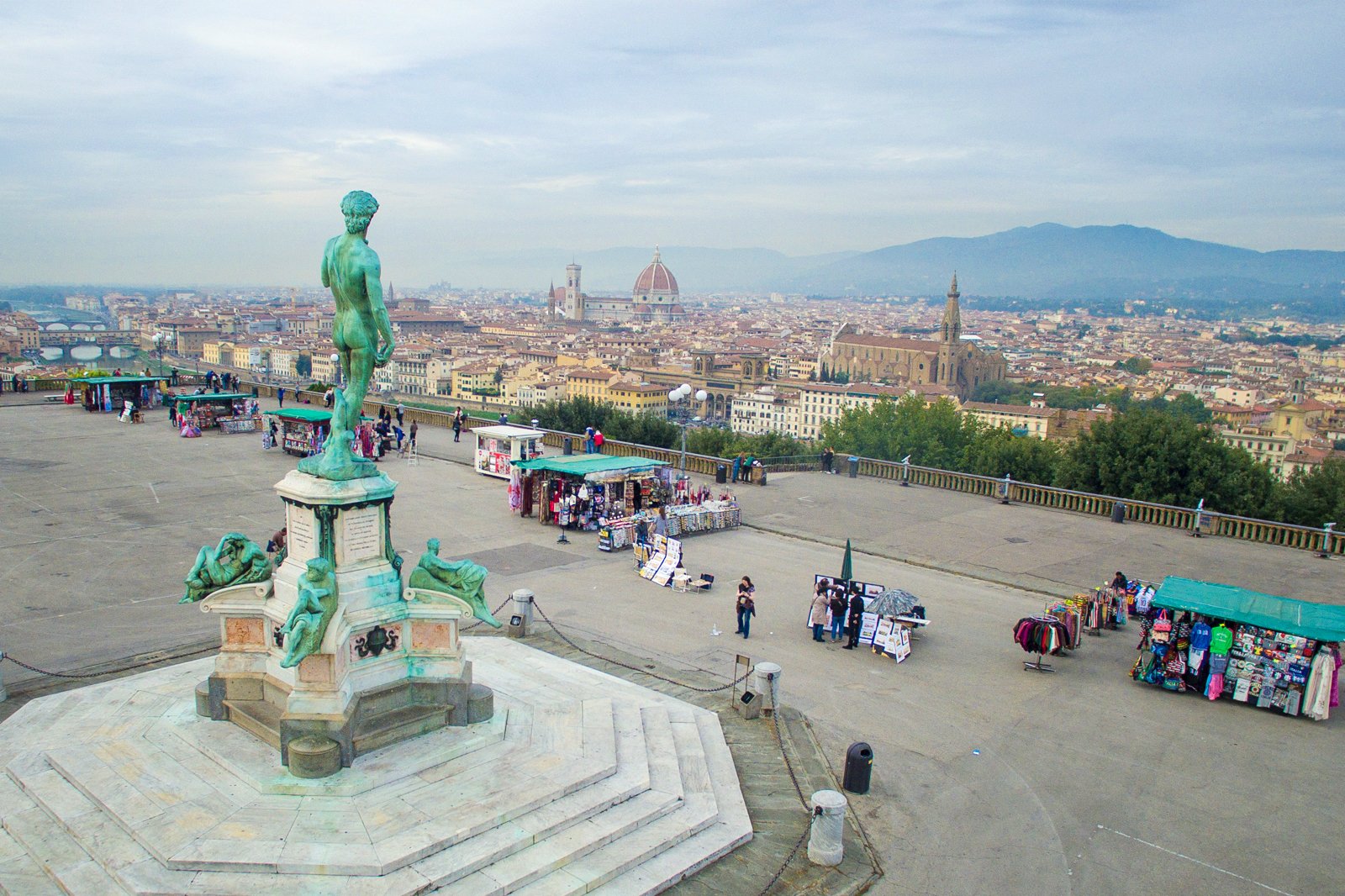 Piazzale Michelangelo has the views of Florence and beyond. All you have to do is turn around once you walk the hike up through San Niccolò, up further as you start to get your camera out to take your first picture of Florence, you must press on to the tippy top. Once there, enjoy the markets, vendors with refreshing beverages and ice cream. Now what you see straight ahead of you is Fiesole up on the hill with the tiny bell tower in the middle. Fiesole is reached by bus number 7 to the end of the line. To your right from Fiesole you will see below the stadium lights hanging over the Fiorentina soccer field. As you keep turning to your right you will find fields of olive groves and the Arno river heading in the direction of Monte Falterona where the river originates. Turning towards the city center, you will see the gorgeous Florence skyline. Containing the bell tower of Santa Croce, Il Duomo, Il Campanile, Palazzo Vecchio, and last but not least the Ponte Vecchio (Old Bridge). Sunset is a great time to capture the perfect Florence backdrop.
Location: Viale Michelangelo, Florence, Italy
San Miniato al Monte can be reached from Piazzale Michelangelo. Follow the path to the church, where you see all those stairs. The stairs will lead you to a spectacular view of Florence. Sitting higher than Piazzale Michelangelo, you will see much, much more of the city. There is tradition I have, I make a pack dinner and escape the day to watch the sunset. It is breathtaking. If you happen to plan to stay all afternoon, at around 5 pm on certain days, the Monks of San Miniato will chant in the crypt of the church. Very calming and relaxing.
Location: Via delle Porte Sante, 34, Florence, Italy
photo by Francesco Gasparetti (CC BY 2.0) modified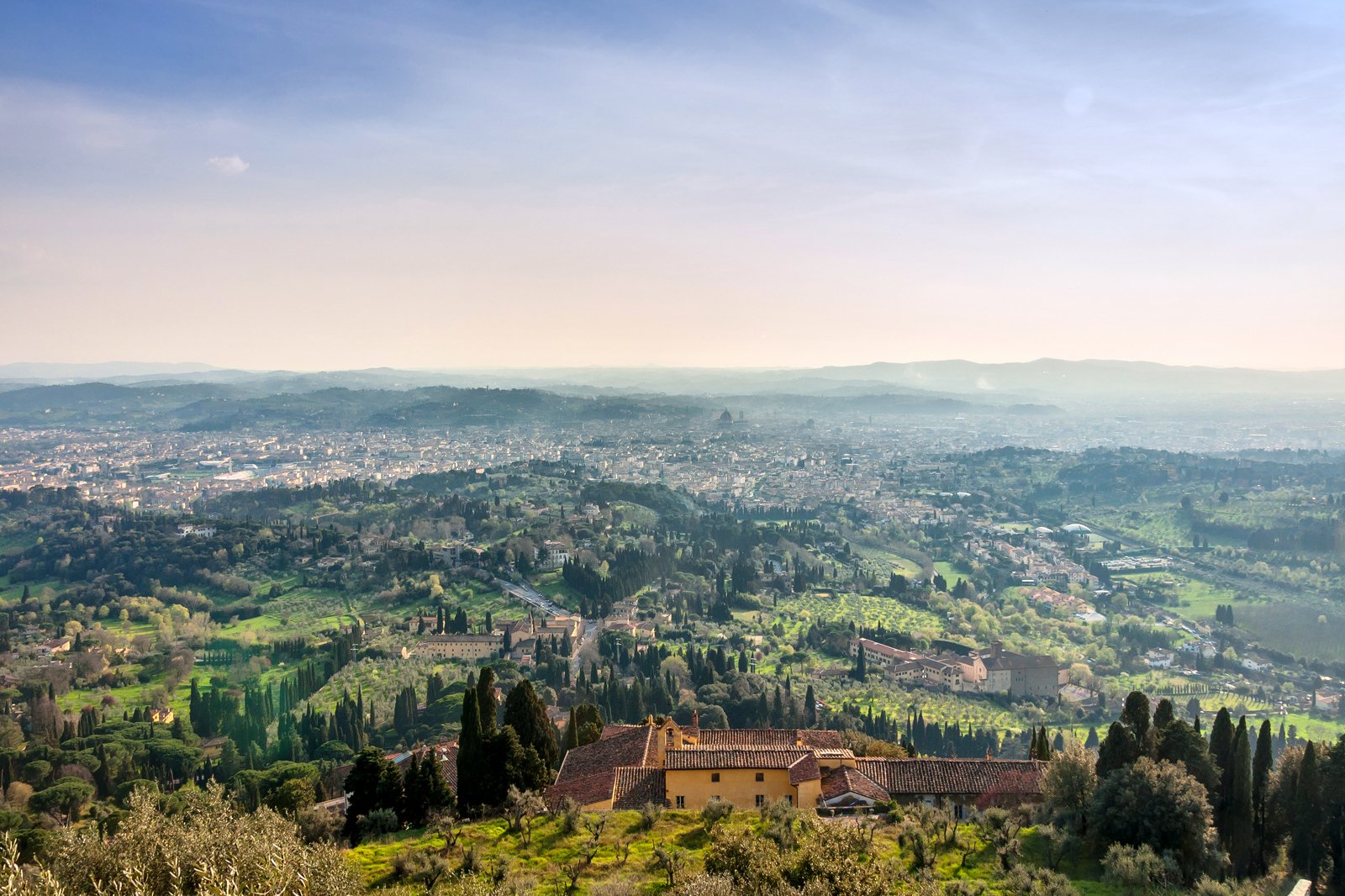 Fiesole has an array of vistas you can walk to easily from where bus 7 drops you in Piazza Mino. As you walk off the bus standing facing the bus, you will see the main Cathedral. Cross the street so you are right next to it. You will see a steep hill on your left. That is your path. Climb up slowly and periodically turning around to get a nice shot of the valleys surrounding Fiesole. Once you reach the top, you will be out of breath and ready to let it sink in. What a gorgeous view! On a clear day, you will have a perfect shot of the center as it stands like a miniature city. If it happens to be a foggy or gloomy day, take the picture anyways. It is a fabulous viewpoint nonetheless. The other picture perfect is on the other side of Piazza Mino. Following Via Giuseppe Verdi up the winding road, where you will see little old Italian men and women carrying heavy groceries up, you will once again know when you are at the view point. There is plenty of residences around that says to you, "I wish I lived right there" pointing at the terrace looking out to Florence. You may keep following the path up and up to an even better view. I could sit up there for hours just taking pictures.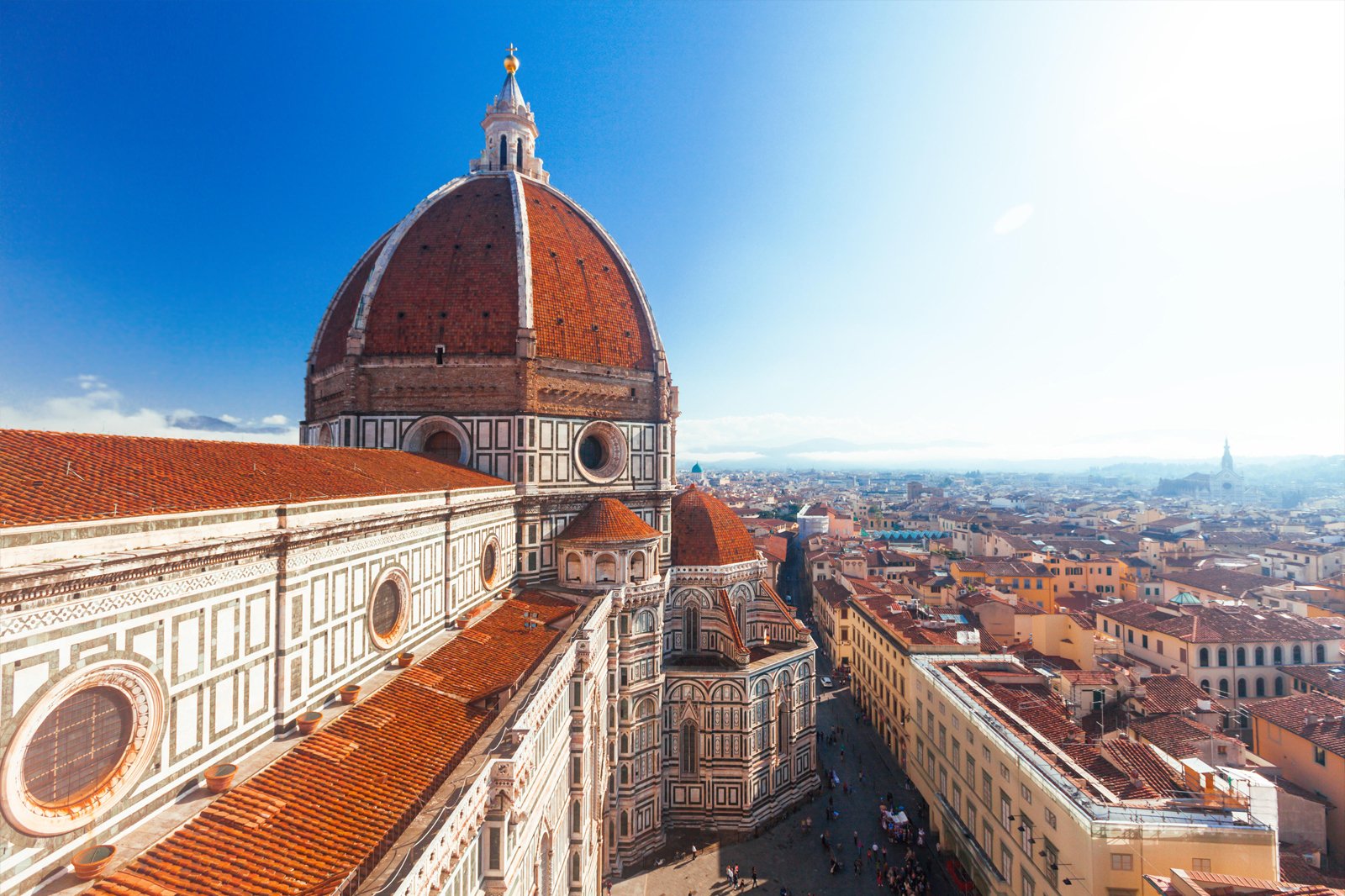 Santa Maria del Fiore (also known as il Duomo) has a nice workout as well as another place to take that one perfect shot. A great opportunity to see this fabulous view is to walk the 463 steps to the tippy top. There is a small fee for this exercise but it is well worth it. You have a 360 degree view of the hills that surround this Renaissance gem! Afterwards you can drag yourself to the nearest pizzeria and have a large Calzone.
Location: Piazza del Duomo, Florence, Italy
Open: Generally open from 10am to 5pm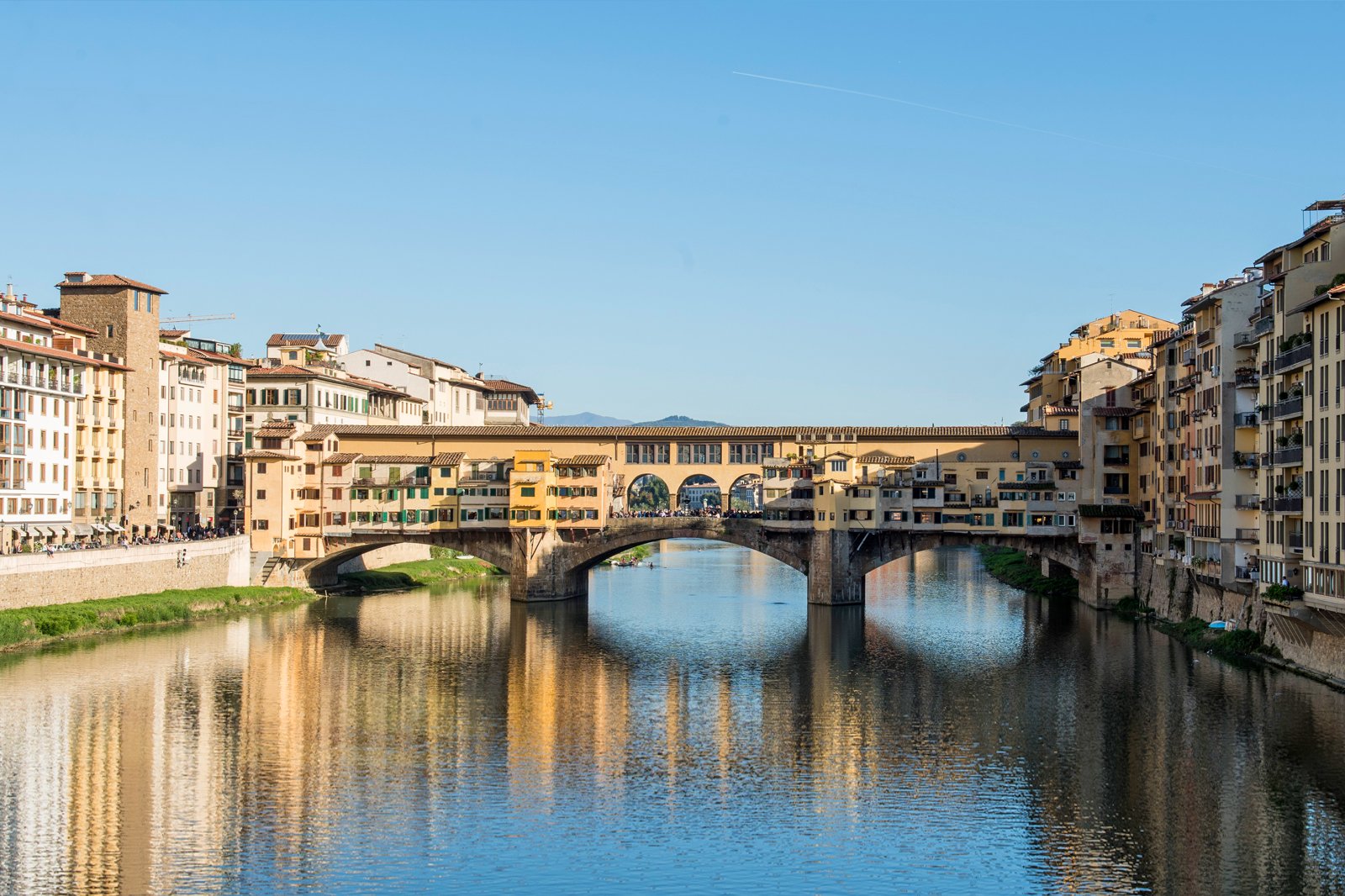 Any Ponte (Bridge) can give you the shot of your dreams. Either you can face the Ponte Vecchio or spin around to the hills sweeping alongside Florence as if they were waves in an ocean. Nothing beats the capture of you standing on the ancient bridge looking east or west. But always try to enjoy the view of the Ponte Vecchio from wherever you are standing.