10 Best Things to Do in Cheung Chau
What is Cheung Chau Most Famous For?
The list of things to do in Cheung Chau is mostly about getting back to nature, as the island is home to pristine beaches and mysterious caves with a interesting history. You'll notice that Cheung Chau lack in high-rise buildings and cars, as its roots are still in its fishing traditions dating back to the Ming Dynasty (1368–1644).
The many colourful fishing boats lining the pier and the harbour are evidence enough of the island's timeless setting. Some of the places Cheung Chau is famous for include rock carvings dating back to the Bronze Age, several pristine temples, and a yearly celebration that involves loads of sweet buns.
What are the best things to do in Cheung Chau?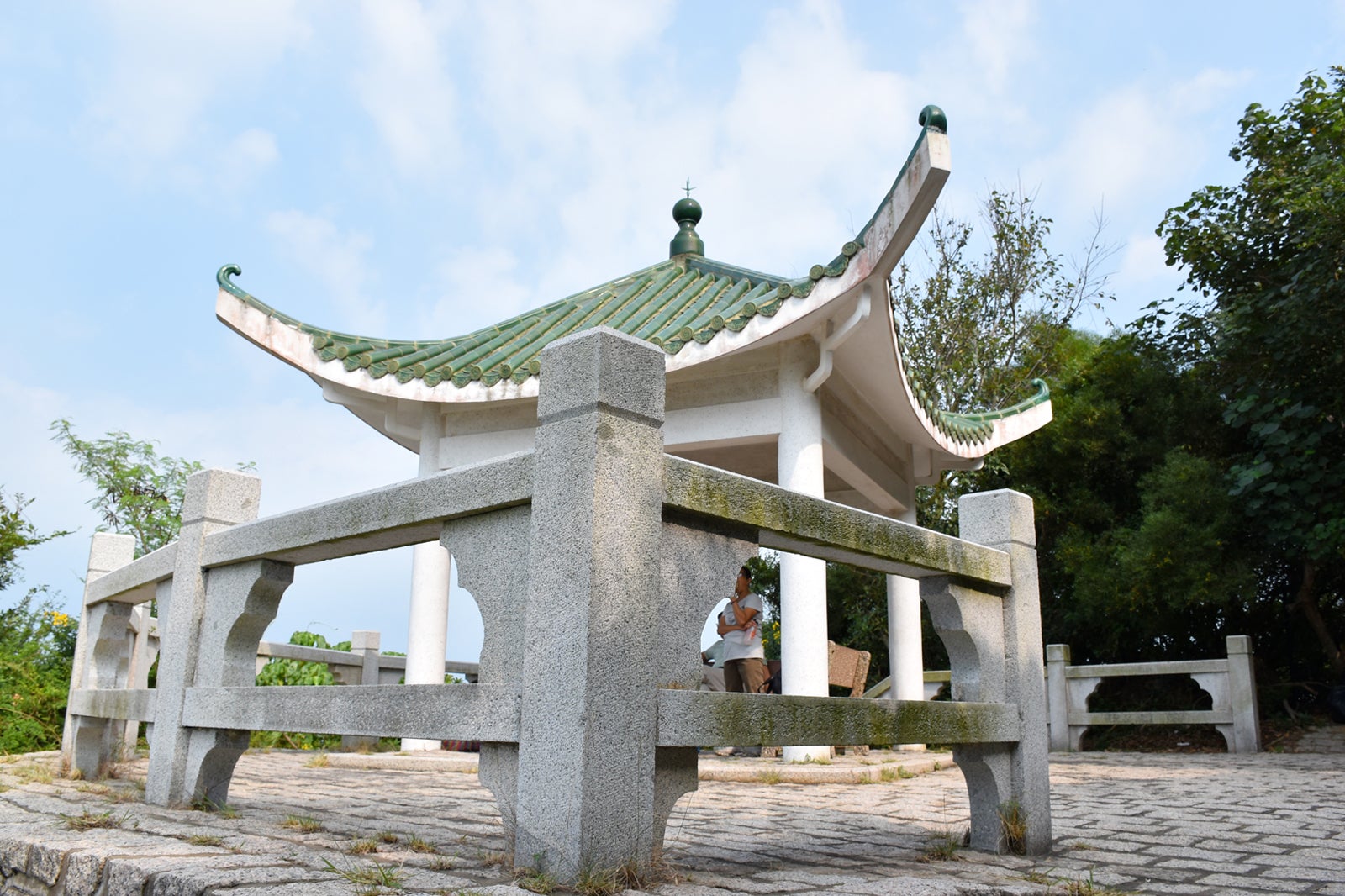 The North Lookout Pavilion offers one of the best views of Cheng Chau and the South China Sea. Built in traditional Chinese style, it's within a 20-minute walk of the ferry pier and there are stairways with handrails leading to the top.
It's often featured in local TV shows, making it rather popular among locals. After enjoying the view, you can head down to Pak She Praya Road to enjoy a wide range of local seafood dishes.
Location: North Lookout Pavilion, Cheung Chau, Hong Kong
photo by Wearenotgay (CC BY-SA 4.0) modified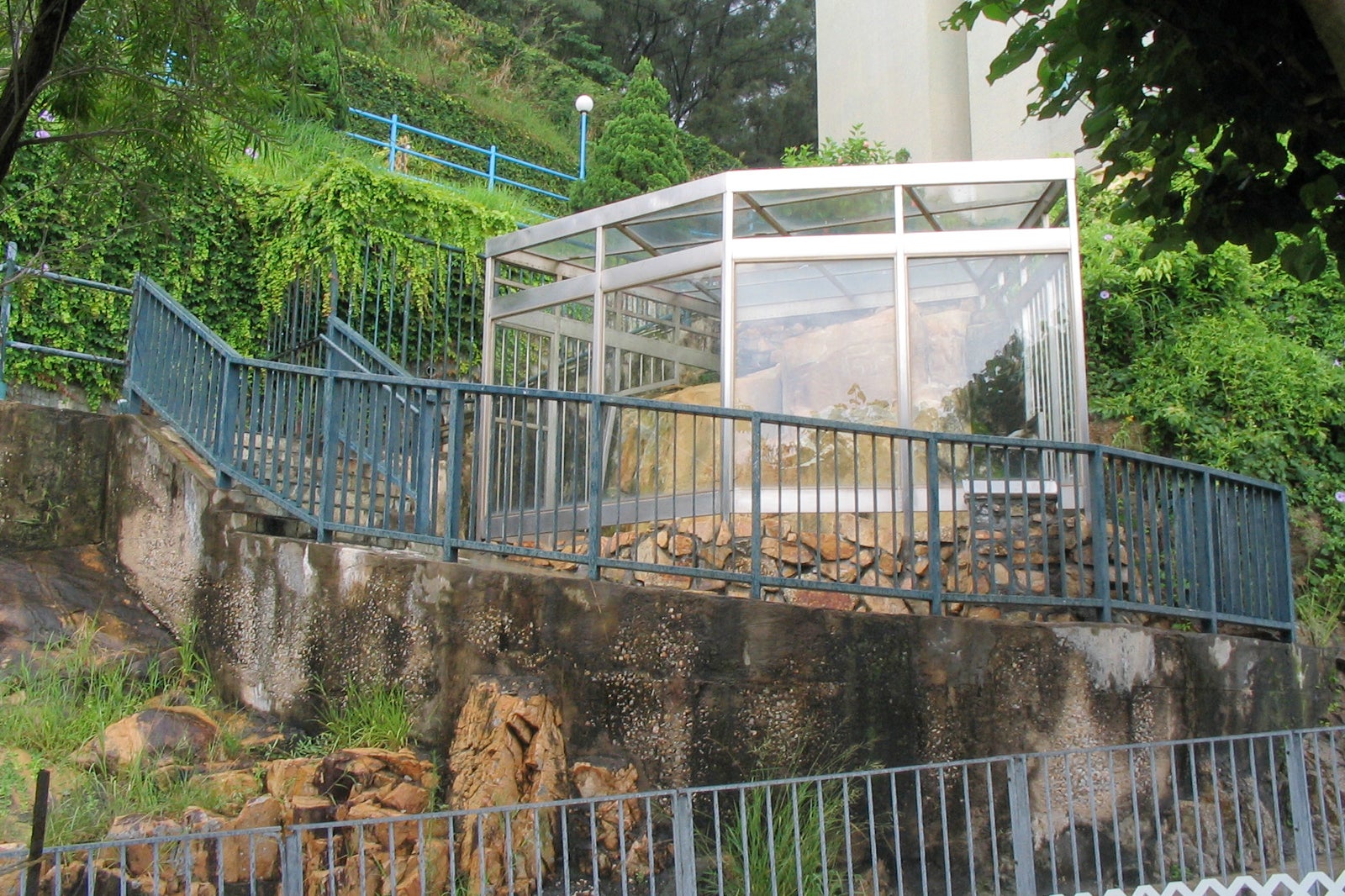 Cheung Chau rock carvings
The Cheung Chau rock carvings were discovered in 1970, and date back to the Bronze Age. Located near Tung Wan Beach, the ancient rock bears geometric patterns that are similar to the rock carvings at Big Wave Bay.
You'll find them located below the Warwick Hotel on East Bay, a transparent glass enclosure protects the Cheung Chau rock carvings from the elements. Photography is allowed.
Location: East Bay, Cheung Chau, Hong Kong
photo by Minghong (CC BY-SA 3.0) modified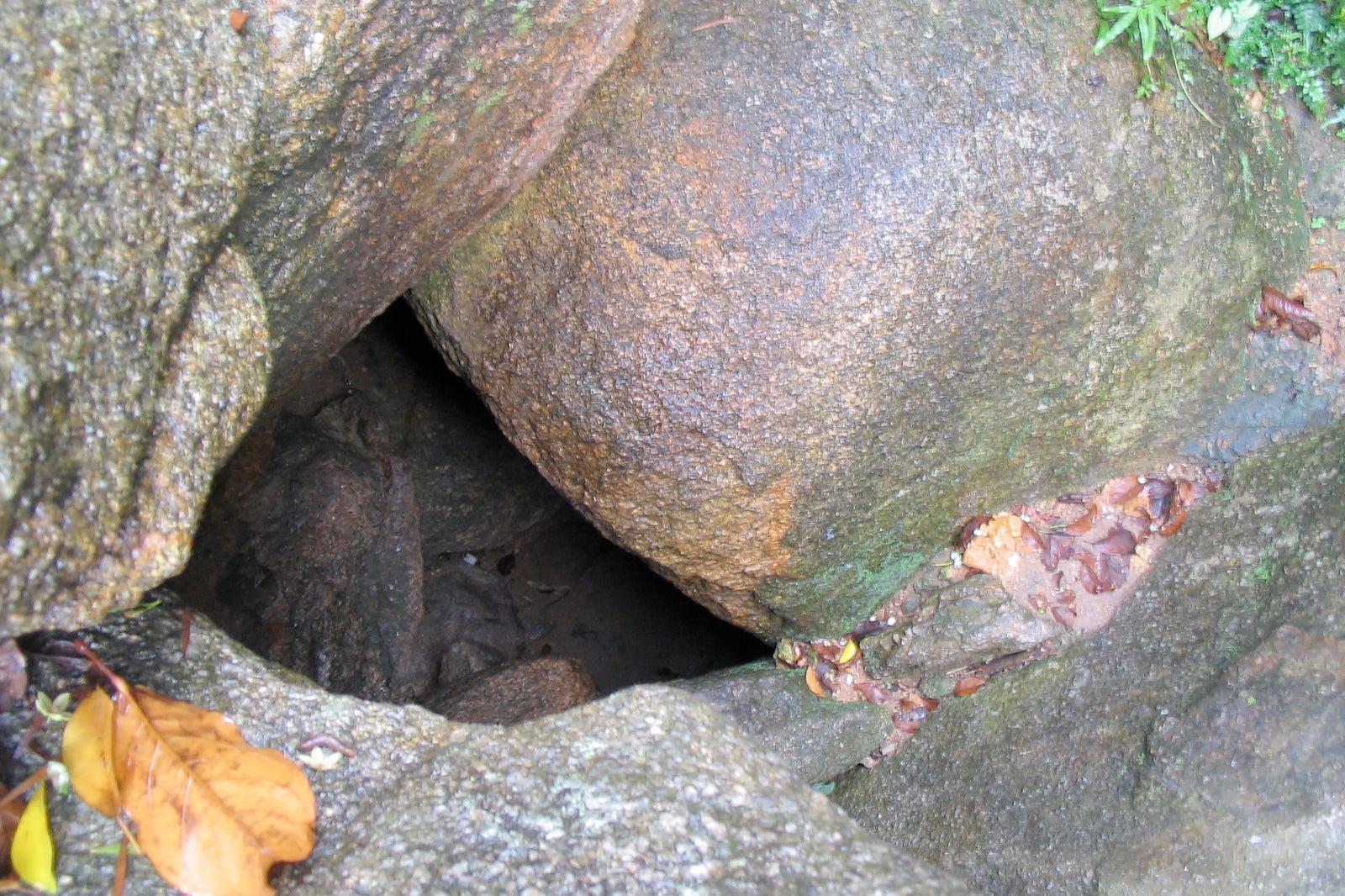 Cheung Po Tsai Cave is believed to be the place where a famous 19th-century pirate (Cheung Po Tsai) stored the loot that he and his men had plundered. Legend has it that Cheung Po Tsai had about 2,000 men and 600 junks under his command.
From this location, you'll have an excellent view of the coastline. The cave can get rather slippery, so wear a good pair of shoes and carry a torch if you're planning on a treasure hunt.
Location: Cheung Po Tsai Road, Cheung Chau, Hong Kong
photo by Minghong (CC BY-SA 3.0) modified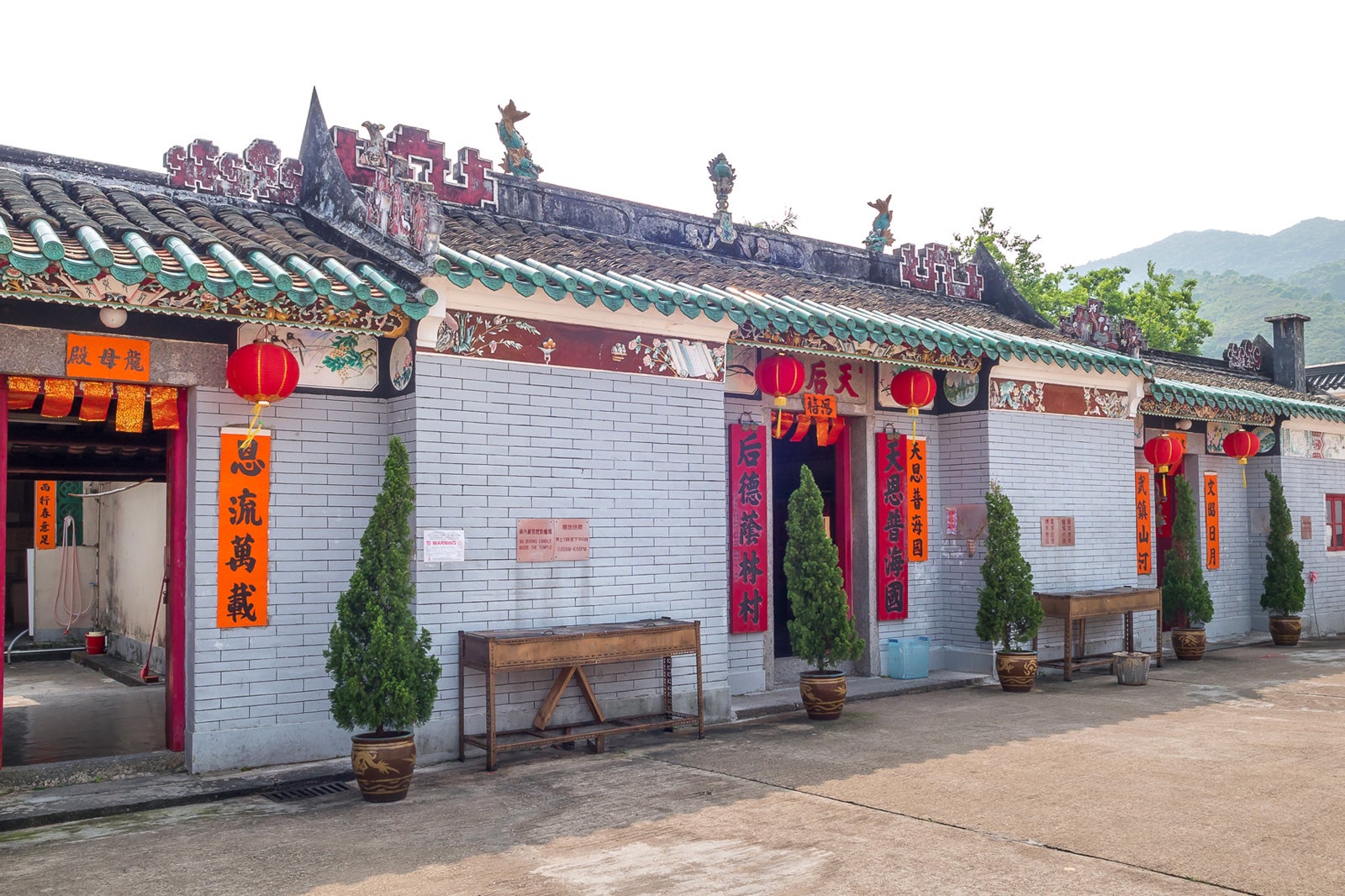 There are several Tin Hau temples on Cheung Chau, all of which honour the Goddess of the Sea and patron saint of fishermen. There's one close to Pak Tai Temple, another located north of Morning Beach, and one on the southwest of the island.
Fishermen often go to these temples to seek protection and good fortune before heading out to sea. Tin Hau Temple gets very lively on Tin Hau's birthday, which falls on the 23rd day of the 3rd lunar month (usually in April).
Location: Cheung Chau, Hong Kong
Couples
Families
History
Photo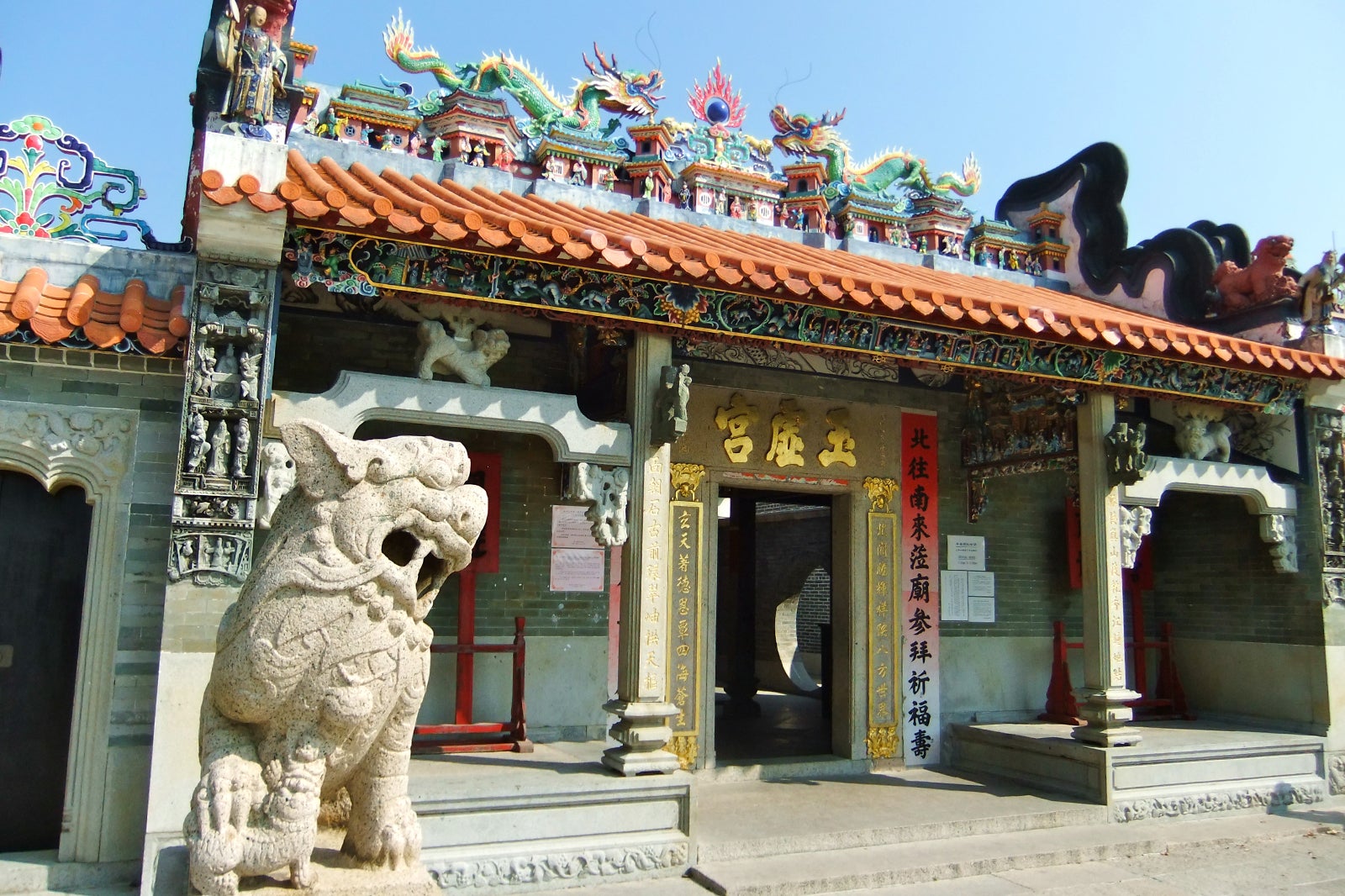 Pak Tai Temple is dedicated to Pak Tai, the God of the Sea and patron saint of the local fishing community. Built in in 1783, the shrine features a traditional Chinese design, with beautiful ceramic tiles decorating the roof, as well as stone sculptures of dragons.
Pak Tai Temple has large images of Tao generals called Thousand Li-Eye and Favourable Wind Ear. Locals believe the two were able to see and hear anything, even at a distance. This temple is the central location of a yearly event called the Bun Festival (or Ching Chiu in Cantonese), which takes place during spring.
Location: Pak She Street, Cheung Chau, Hong Kong
Phone: +852 2981 0663
Couples
Families
History
Photo
photo by James Cridland (CC BY 2.0) modified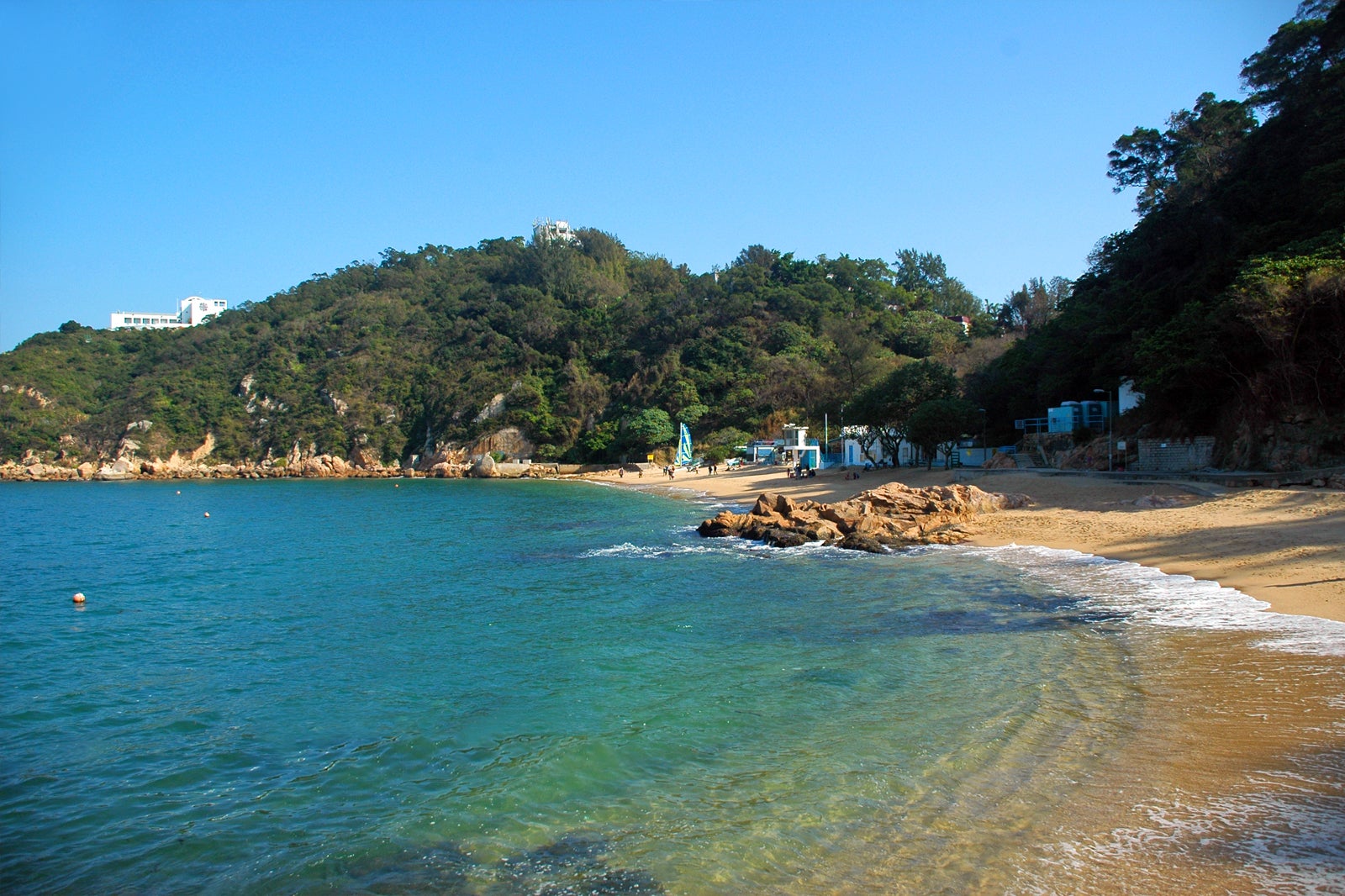 Kwum Yan Beach is where locals and expats come to enjoy water sports. It actually consists of 2 beaches, Tung Wan Beach and Kwum Yan Beach, which are separated by a small headland. The beach is home to the Cheung Chau Windsurfing Centre, where you can rent windsurfing, surfing and kayaking equipment.
From Tung Wan Beach, you can see Aberdeen and Lamma Island in the distance which look particularly attractive around sunset time. To reach Cheung Chau Island from downtown Hong Kong take the ferry from Central Pier 5 (40–60 minutes depending on the type of ferry).
Location: Cheung Chau Beach Road and Hak Pai Road, Cheung Chau, Hong Kong
Couples
Families
Photo
Single
Group
photo by Malcolm Koo (CC BY-SA 4.0) modified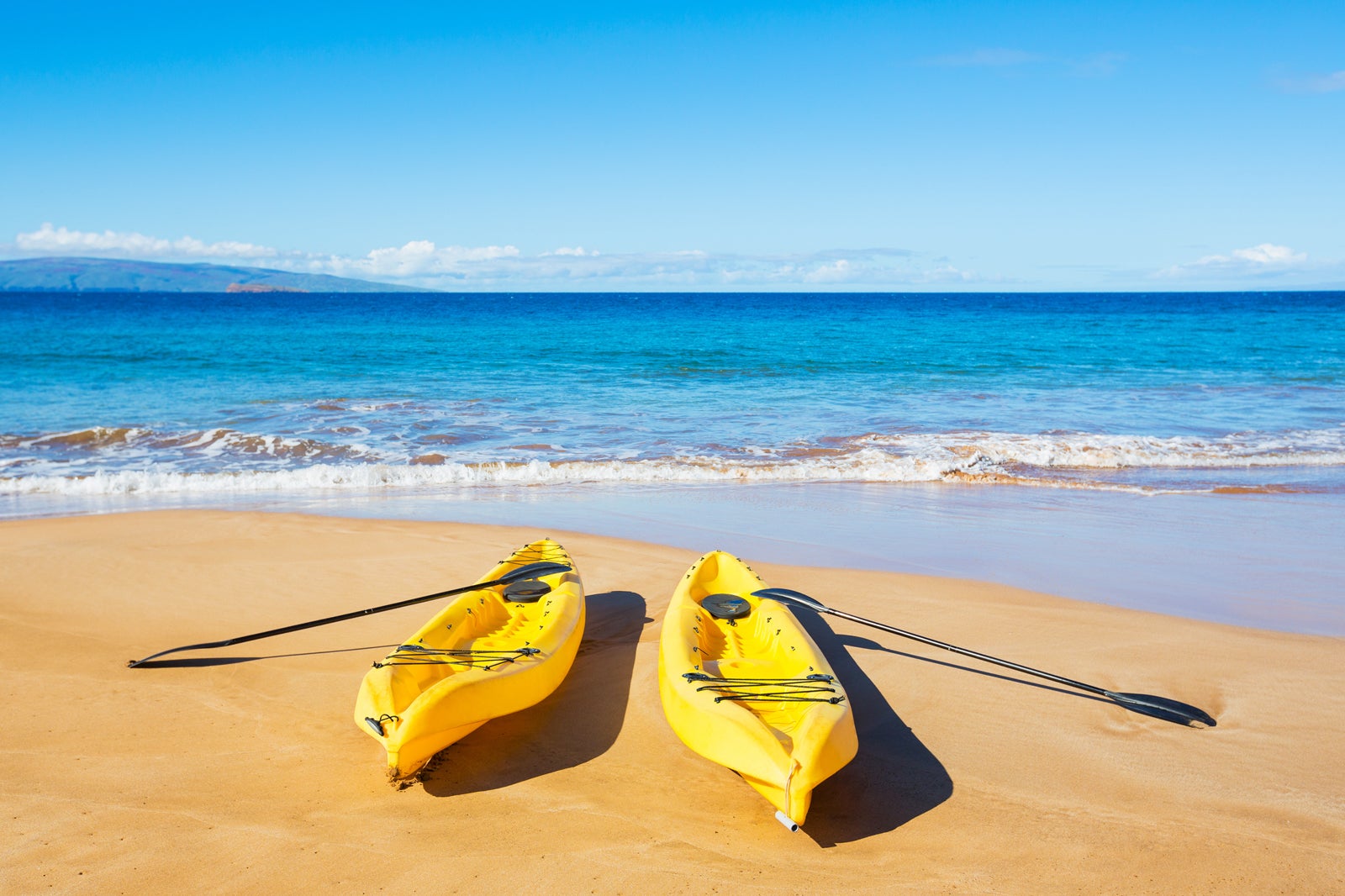 Cheung Chau Windsurfing Centre
Check out Cheung Chau Windsurfing Centre if you want to rent a kayak or surfing gear. It's located on a tiny headland between Tung Wan Beach and Kwun Yam Wan Beach. Rates are charged by the hour – a single-seat kayak costs around HK$100 per hour, while SUP paddleboards are available for HK$120 per hour. The centre also has an open-air cafe and bar on the 2nd floor, where you can enjoy western favourites and cocktails with views of the beach.
Location: 1 Hak Pai Road, Cheung Chau, Hong Kong
Open: Thursday–Tuesday from 10am to 7pm (closed on Wednesdays)
Phone: +852 2981 8316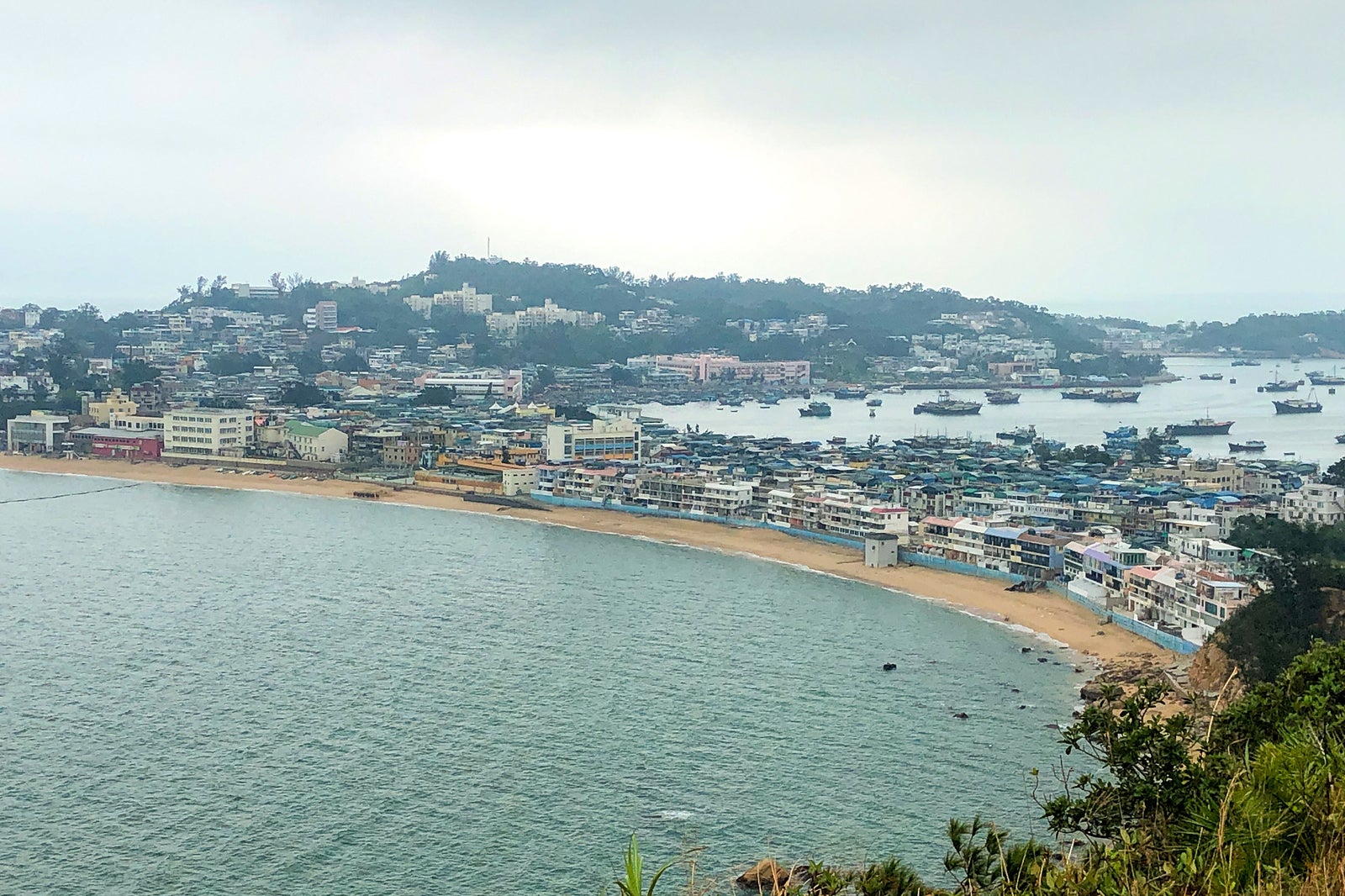 Hiking in Cheung Chau Island
Scenic trails can be found throughout Cheung Chau, many of which come with good signage in English and Chinese. Exploring the entire island will take about 4 hours. No matter which way you head (up a hill, into wooded areas or along the coastline), you won't stray too far from the ferry pier.
Each hiking trail will eventually lead you to some of the island's well-known landmarks, like Tin Hau Temple and the North Lookout Pavilion, as well as small bays, quiet beaches, and local villages.
Location: Cheung Chau, Hong Kong
photo by Francisco Anzola (CC BY 2.0) modified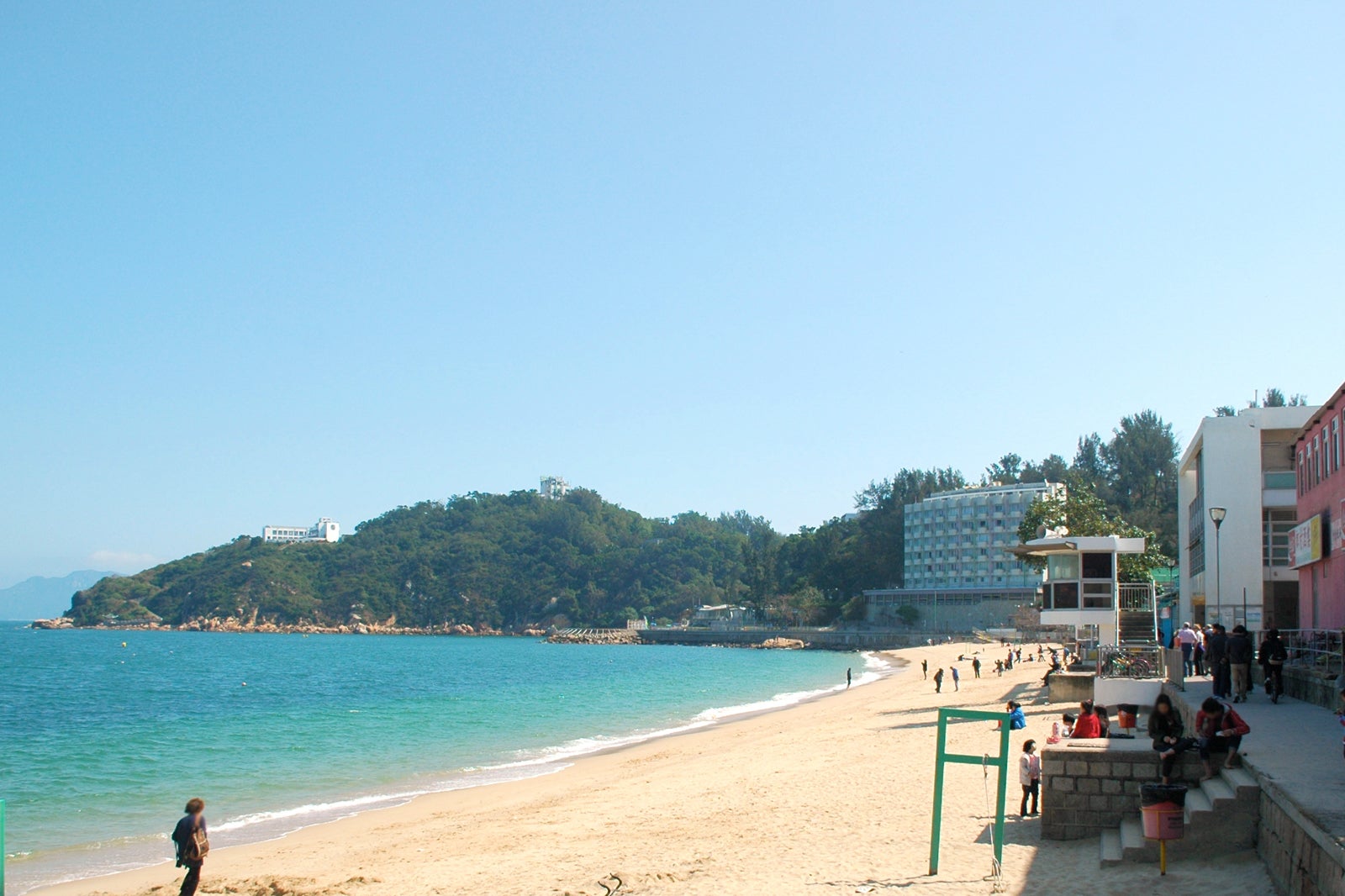 First-time visitors will have already heard a lot about Tung Wan Beach (located near the ferry), the most popular beach in Cheung Chau. It's a nice beach but there are better and quieter beaches around the island including Kwan-yin Wan Beach, Tai Kwai Wan and Tung Wan Tsai beaches on the northern end of the island.
There are lifeguards on duty at the island's main beaches during the day. If you plan to visit any of Cheung Chau's Beaches, try to avoid the weekends and holidays.
Couples
Families
Photo
Budget
Single
Group
photo by Malcolm Koo (CC BY-SA 4.0) modified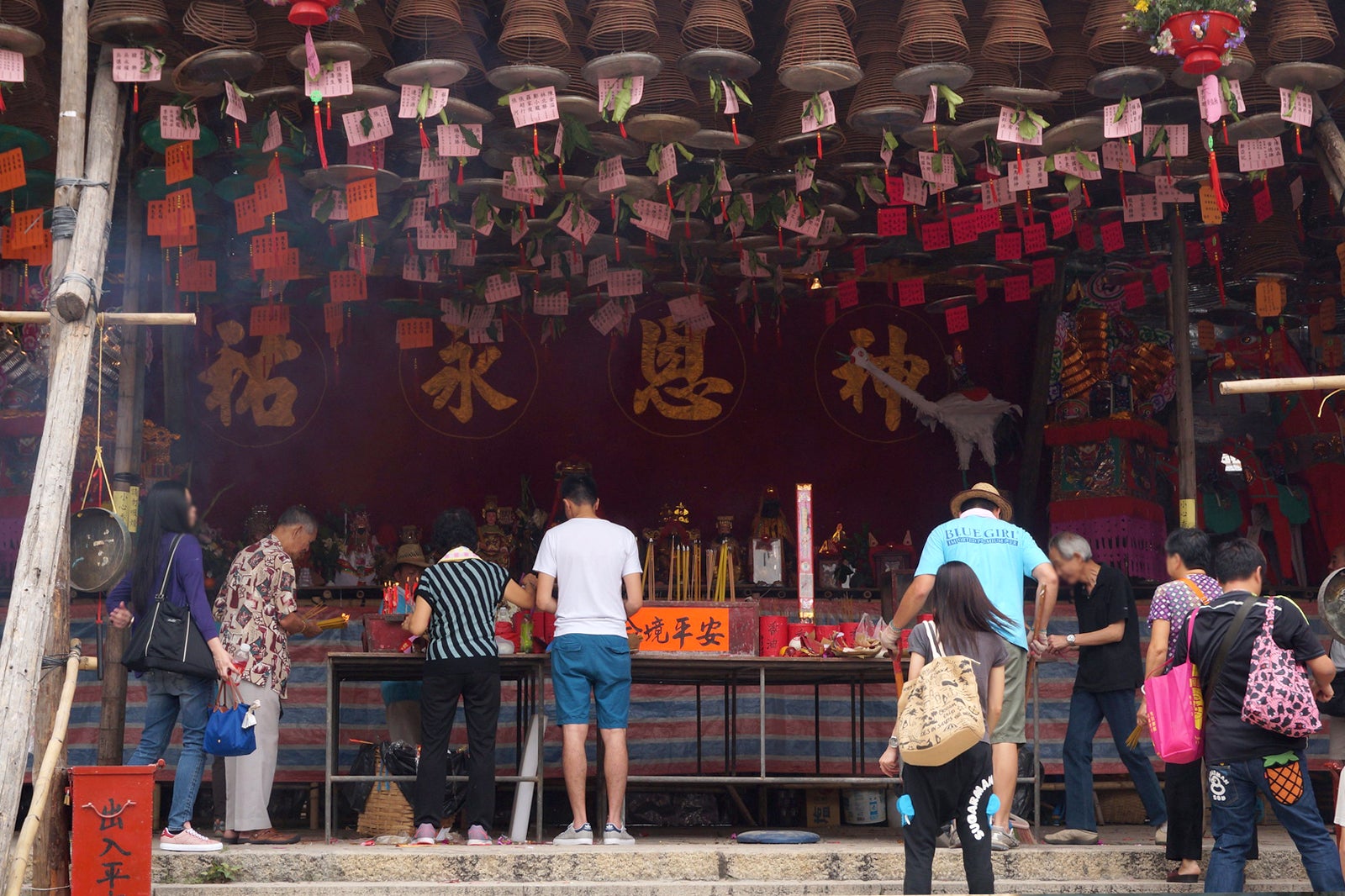 Cheung Chau Bun Festival is held in honour of the deity Pak Tai, who drove away evil spirits from the island. The festival takes place over the course of a week (during the 4th lunar month) on the island of Cheung Chau in Hong Kong.
The usually quiet island receives thousands of visitors during this annual event, which consists of Taoist ceremonies, lion dances, and games. The festival's most unique feature is a gigantic tower of sweet buns, where 12 participants selected from preliminary competitions race against each other to grab the ones on the highest level.
Location: Pak Tai Temple, Pak She Street, Cheung Chau, Hong Kong
Couples
Families
History
Photo
Budget
Single
Group
photo by mike (CC BY-SA 2.0) modified