10 Best Things to Do in Stuttgart?
What is Stuttgart Most Famous For?
Stuttgart is a mix of modern and medieval architecture, much of which is right in the city centre. There are plenty of museums displaying the city's rich history, picturesque zoos housing wildlife from all over the world, and elegant theatres hosting classical music, dance, and stage productions all year round.
Stuttgart is also a place for rest and relaxation, thanks to its many thermal spas, mineral springs, and vast vineyards. Whether you're a car enthusiast who wants to see the world's first automobile or a food lover looking to sample authentic German fare, our list of the best things to do in Stuttgart is suited to just about any traveller.
What are the best things to do in Stuttgart?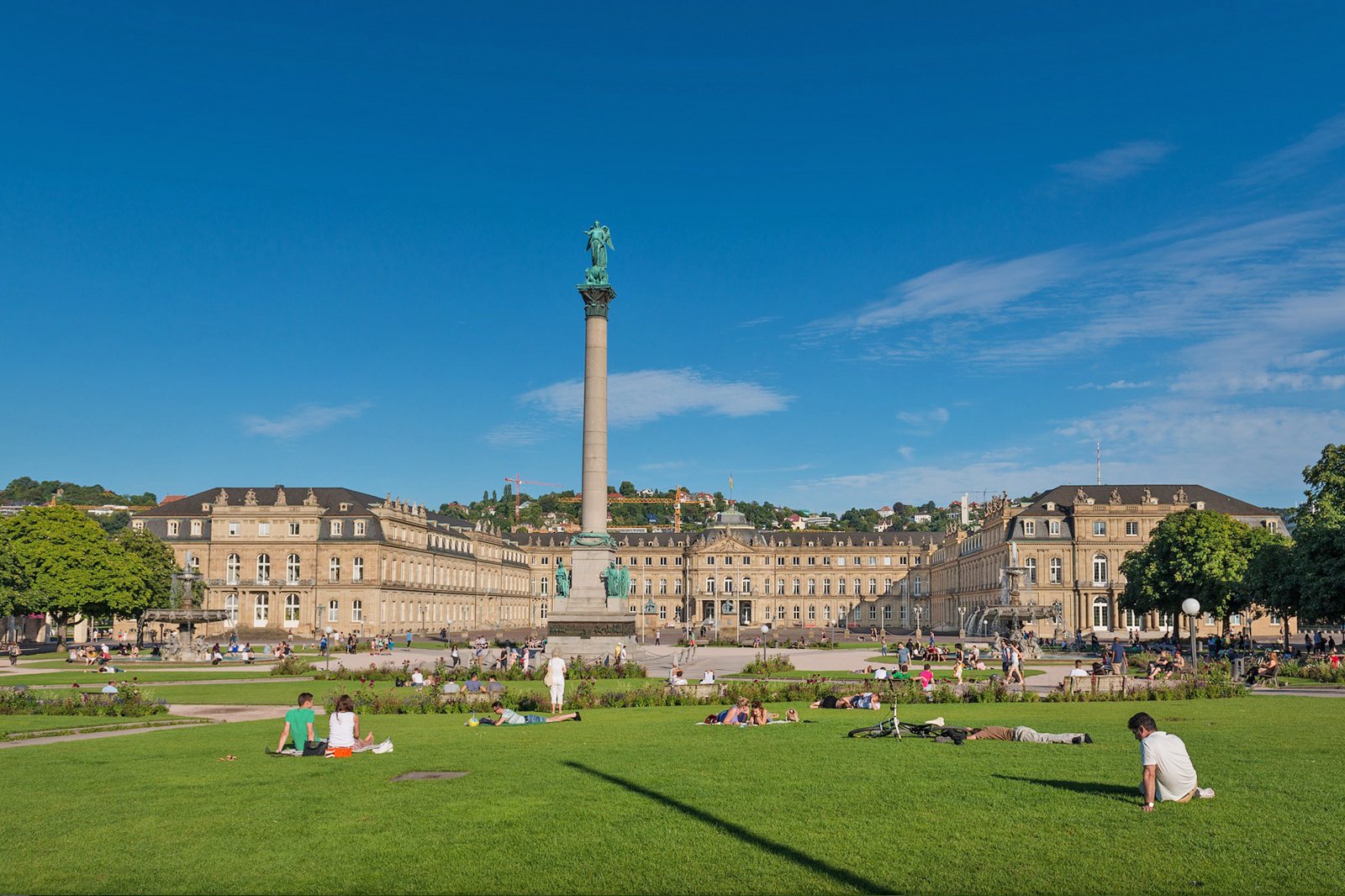 Start the day at Schlossplatz
Visit the Baroque New Palace in this vibrant city square
Schlossplatz is where you'll find historical sites and museums set alongside Stuttgart's trendy restaurants, bars, and shopping venues. Located in central Stuttgart, this 18th-century square offers plenty of sightseeing spots, including the New Palace, Koenig Wilhelm Jubilee Column, and the Württemberg State Museum. Schlossplatz is a popular meeting spot and venue for annual festivities, such as Stuttgart Wine Village, Stuttgart Summer Festival, and Christmas Market. The area is best explored on foot thanks to its pedestrian-friendly streets and green spaces, where you can rest your feet throughout the day.
Location: Schlossplatz Stuttgart, 70173 Stuttgart, Germany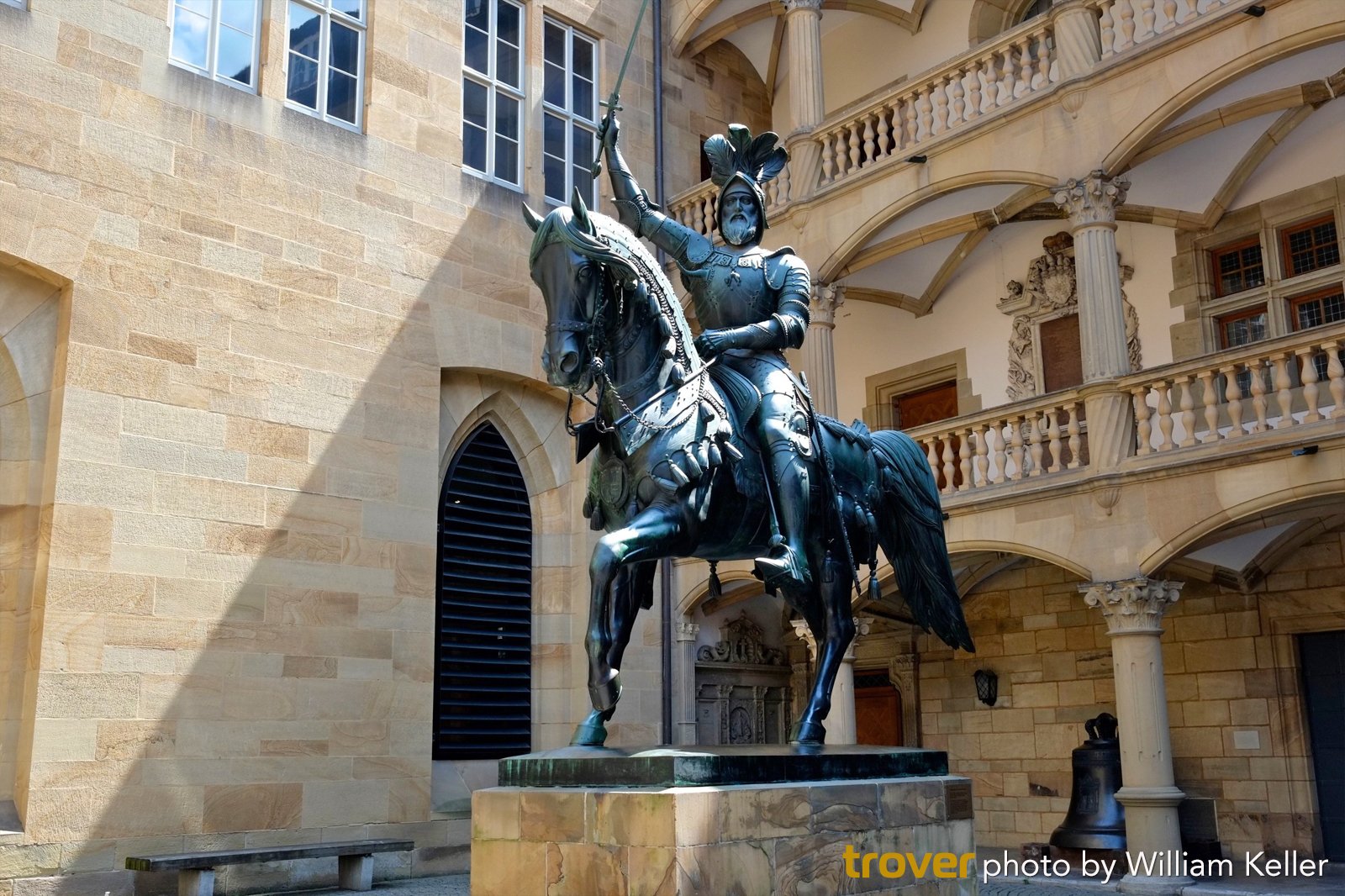 Must-See: Landesmuseum Württemberg
Check out the Württemberg crown jewels in this historical museum
Landesmuseum Württemberg houses an extensive collection of artefacts dating back to the Stone Age. This historical museum is set within the Old Castle in Schillerplatz, about a 10-minute walk from Schlossplatz in central Stuttgart. Among the many treasures found here are the Württemberg crown jewels, the glass collection of Ernesto Wolf, and early Celtic ceremonial tombs. Entrance costs about €8 per adult and there are audio guides in English and German if you want to learn more about the museum's exhibits.
Location: Old Castle, Schillerplatz 6, 70173 Stuttgart, Germany
Open: Tuesday–Thursday from 10am to 5pm, Friday–Sunday from 10am to 6pm
Phone: 49 (0)711 8953 5111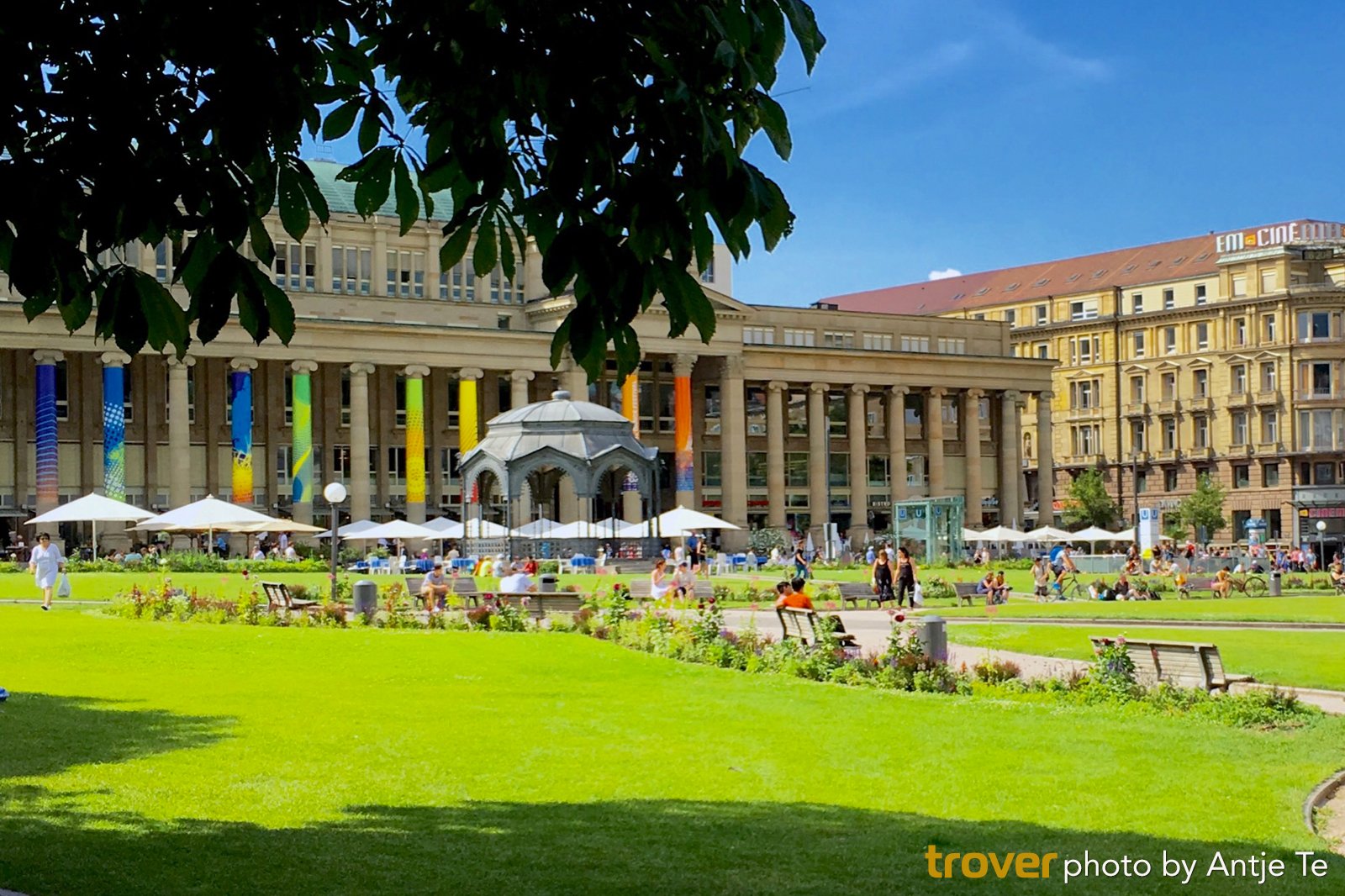 Shop at Königsbau Passagen
Find European fashion and souvenirs at this shopping arcade
Königsbau Passagen is a 5-storey shopping arcade that contains over 70 retail outlets, restaurants, and offices. Located in Schlossplatz, this 45,000 sq m complex dates back to the mid-19th century, with 34 Classicist-style columns decorating the main entrance and a large courtyard with a glass roof. You can find just about anything in this city mall, from cameras, clothing, and jewellery, to chocolate, fresh produce, and souvenirs.
Location: Königsbau Passagen Stuttgart, King Street 26, 70173 Stuttgart, Germany
Open: Monday–Saturday from 10am to 8pm (closed on Sundays)
Phone: +49 (0)711 870 3060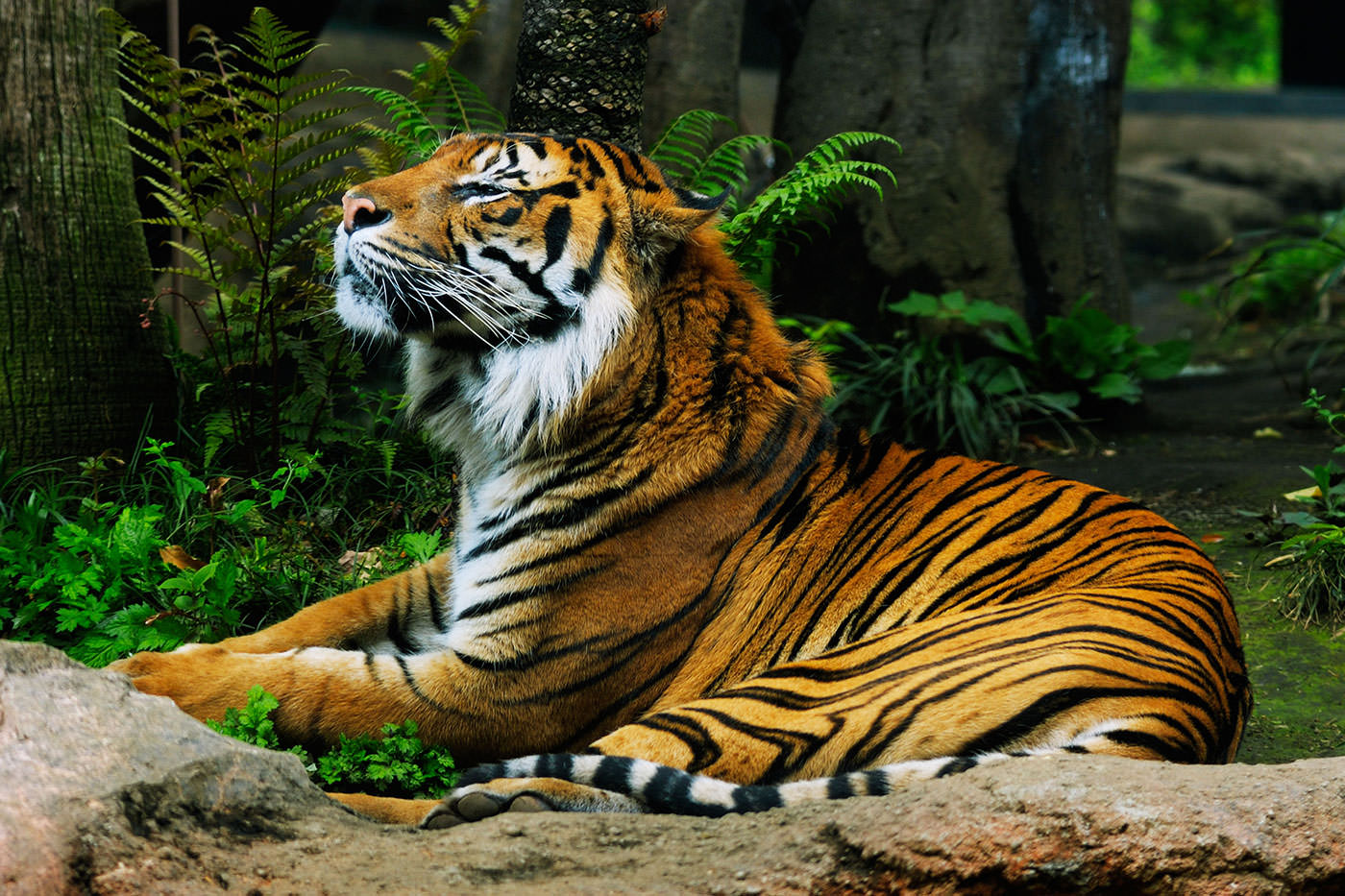 Take a break at Wilhelma Zoo & Botanical Garden
See over 10,000 animals at this Moorish zoological and botanical garden
Wilhelma Zoo & Botanical Garden dates back to mid-19th century, when it was originally a Moorish garden for King Wilhelm I. Today, it's one of Europe's largest zoological and botanical gardens, where you can find over 1,000 species of animals from all over the world. Within the zoo are rare rhinoceroses, flamingos, tigers, and polar bears, all kept in realistic natural habitats. The botanical park spans 280,000 sq m, with tree-lined footpaths and Moorish Revival buildings and glasshouses.
Location: Wilhelmaplatz 13, Stuttgart, Germany
Open: Daily from 8.15am to 5.45pm
Phone: +49 (0)711 540 20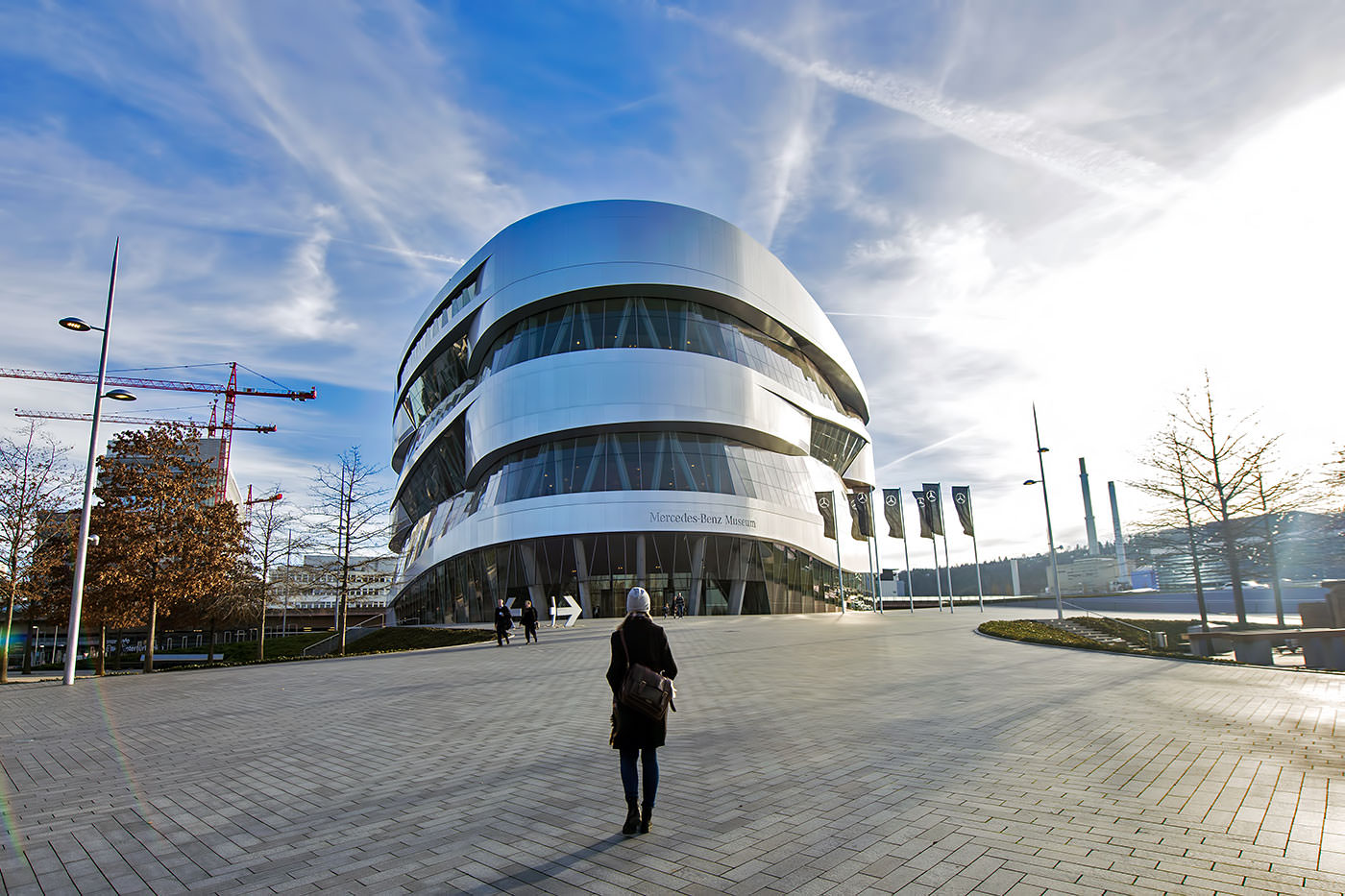 Must-See: Mercedes Benz Museum
Check out the world's first automobile at this expansive museum
The Mercedes Benz Museum is an impressive automobile museum in central Stuttgart. Here, you can learn about the brand's 100-year history through interactive displays, stop-motion animation, and models. Among the many vehicles found in the museum are the world's first automobile, built by Karl Benz in 1886, and the S-Class W 116. A guided automobile tour in English is available from Tuesday to Sunday at 11am. Visit between 4.30pm and 6pm to enjoy a 50% discount on admission fees.
Location: Mercedesstraße 100, 70372 Stuttgart, Germany
Open: Tuesday–Sunday 9am to 6pm (closed on Monday)
Phone: +49 (0)711 173 0000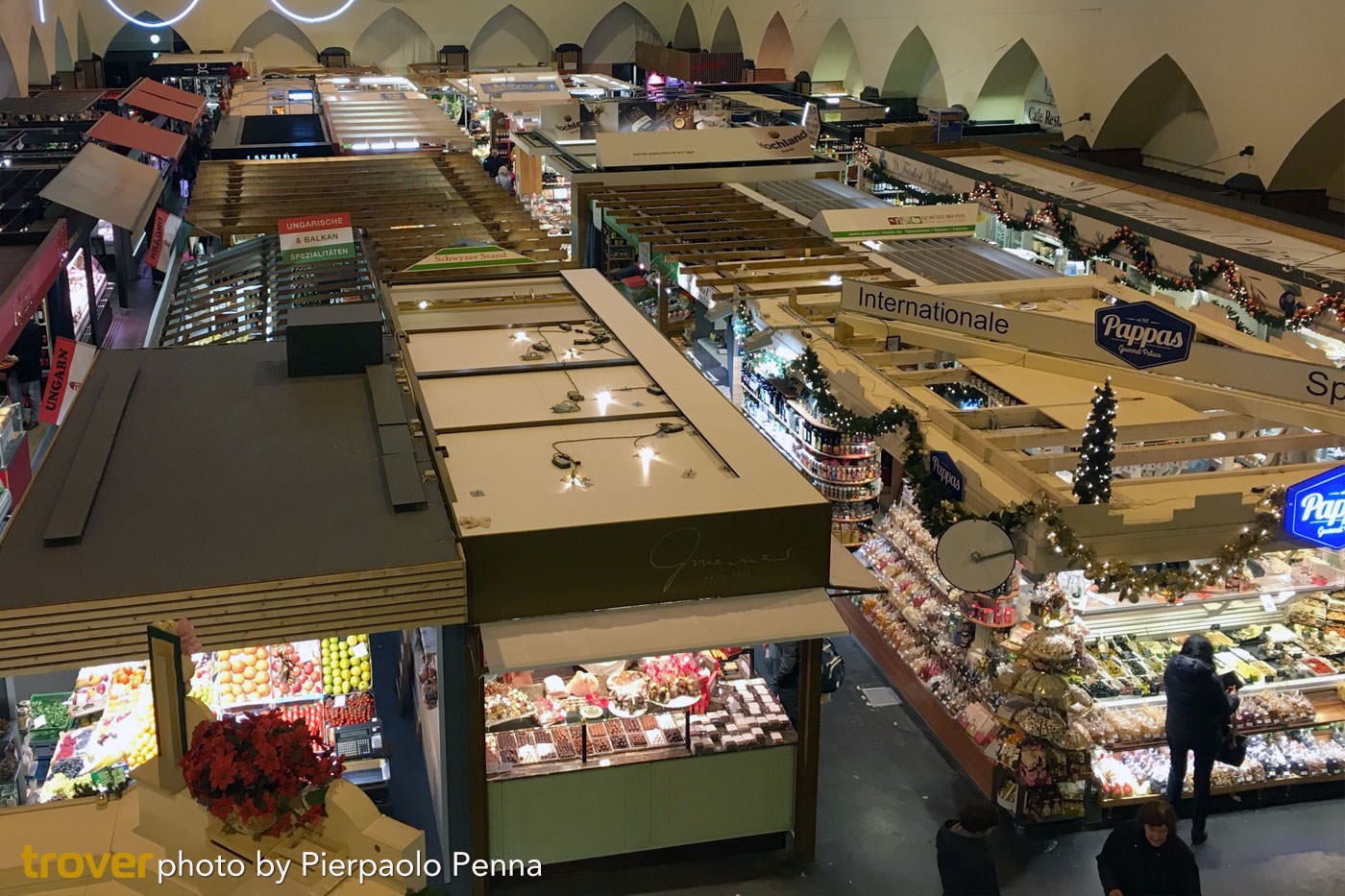 Snack at Markthalle
Dine on the 1st floor for views of this vibrant marketplace
Markthalle, built in 1914, is an Art Nouveau marketplace in Stuttgart city centre. Inside, you can find over 50 stalls selling a variety of fresh produce, wine, flowers, spices, and speciality food from all over the world. While you're here, be sure to stock up on German pastries, delicatessen, cheese, ham, and sausages. There are several restaurants on the upper level, where you can enjoy a view of the market's bustling atmosphere from above. Guided tours can be arranged if you want to learn more the history of the Markthalle.
Location: Dorotheenstraße, 4, 70173 Stuttgart, Germany
Open: Monday–Friday from 7.30am to 6.30pm, Saturday from 7am to 5pm (closed on Sundays)
Phone: +49 (0)711 480 410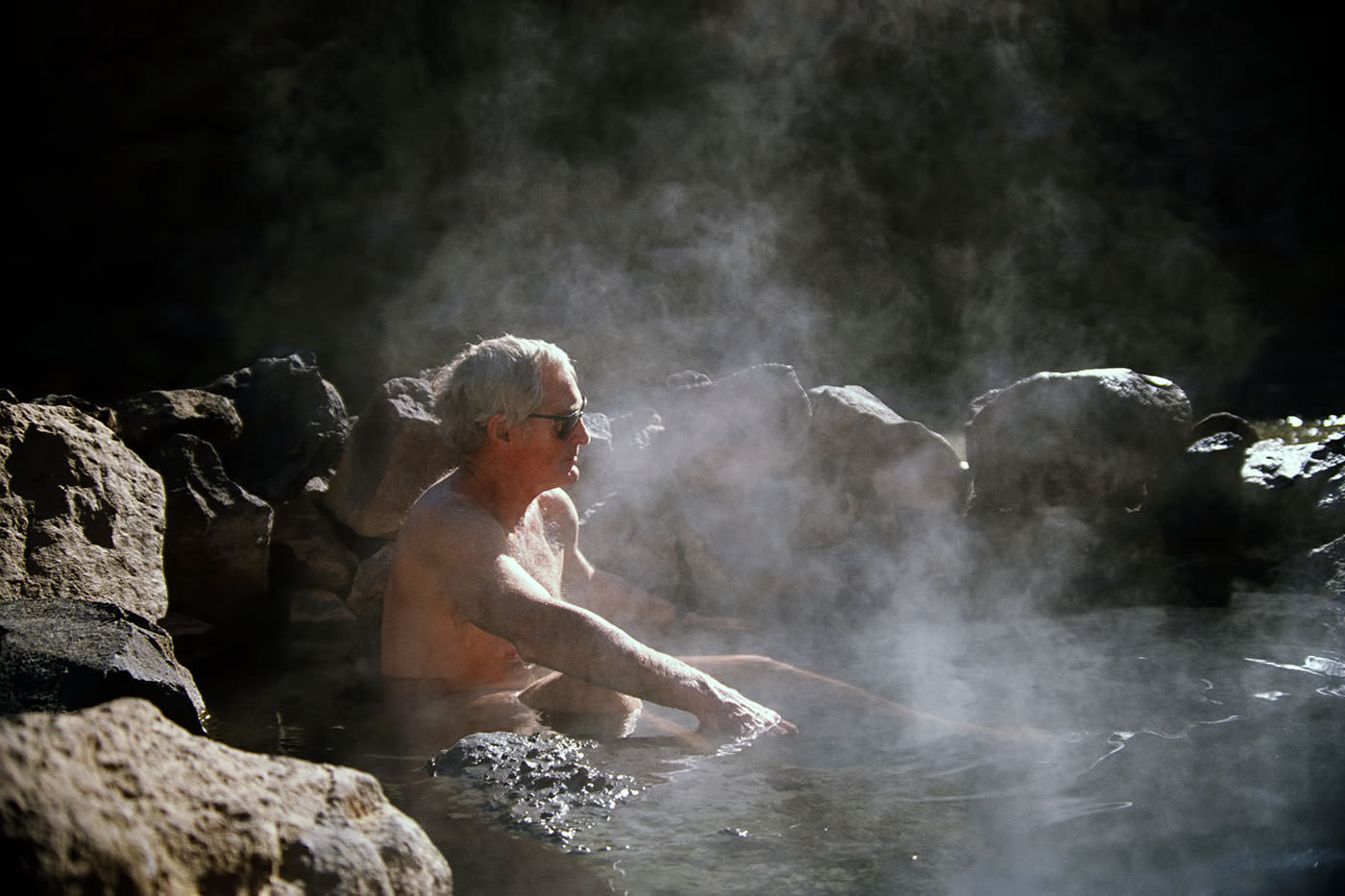 Spa day at a mineral spring
Swim in a mineral pool at DAS LEUZE Mineral Spa
There are about 19 natural springs within Stuttgart, making it one of the largest mineral water resources in Europe. Thermal baths are popular during the colder months, but you can visit one any time of the year. One of the city's best spa centres is DAS LEUZE Mineral Spa, located 4 km northeast of Stuttgart city centre. This award-winning retreat has 14 saunas and 8 heated swimming pools, plus mineral indoor and outdoor pools with a total span of 1,700 sq m. Its most popular feature is Winzersauna, where you can enjoy a panoramic view of Neckar River and surrounding vineyards.
Location: Am Leuzebad 2-6, 70190 Stuttgart, Germany
Open: Daily from 6am to 9pm (hours may vary)
Phone: +49 (0)711 216 997 01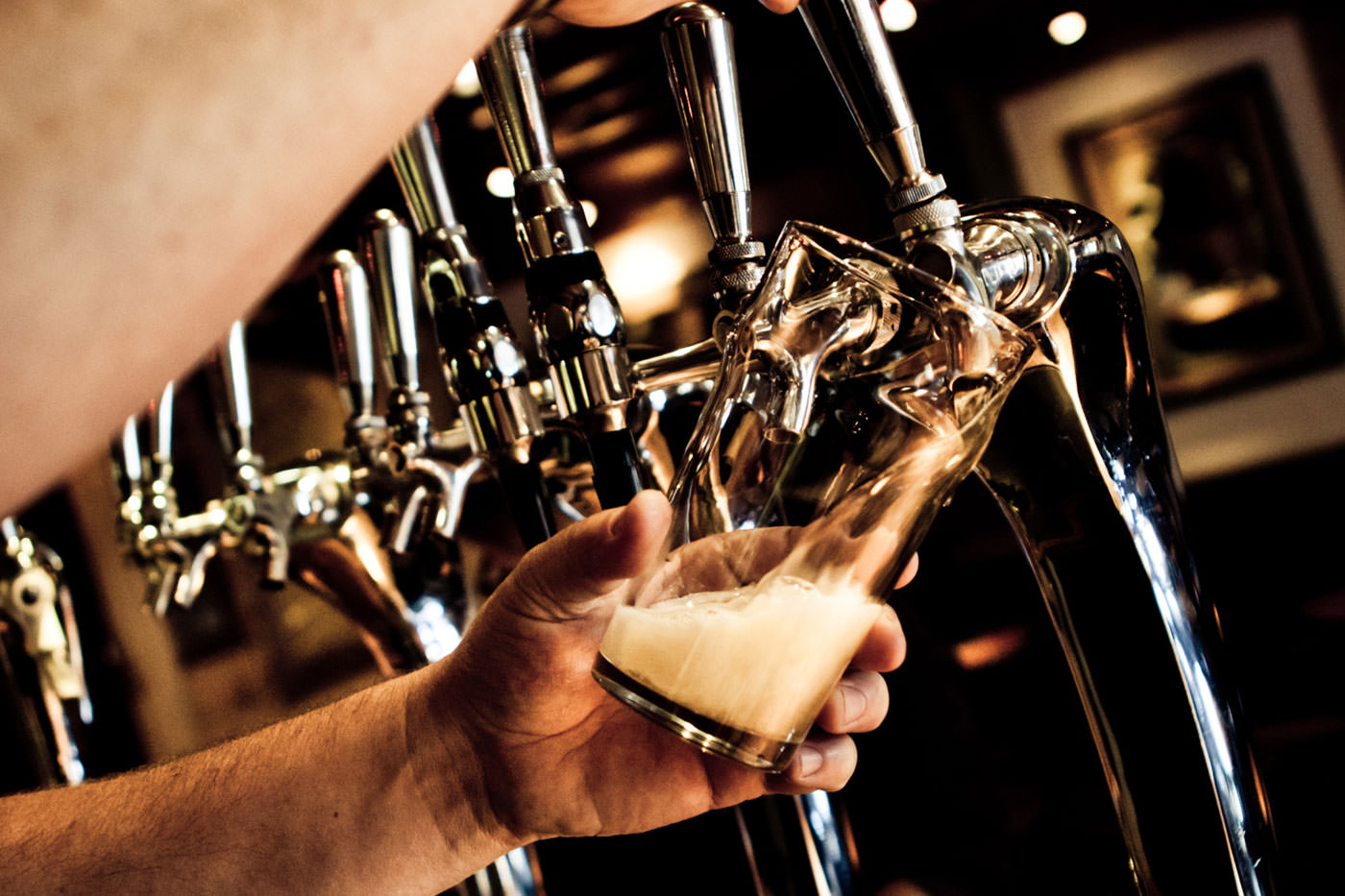 Check out Stuttgart's microbreweries
Join a brewery tour at Brauhaus Calwer-Eck
Beer lovers can find many bars and pubs in central Stuttgart that brew their own beer. These microbreweries are also known for serving German and Swabian dishes, as well as hosting live entertainment all night long. A 10-minte walk of Landesmuseum Württemberg is Brauhaus Calwer-Eck, where you can enjoy 5 types of freshly brewed beers. The microbrewery also has several variations that are only available during spring and winter. You can enjoy a 20-minute tour of its cellars and sample their beers for about €4.
Location: Calwer Straße, 31, 70173 Stuttgart, Germany
Open: Monday–Thursday from 11am to midnight, Friday–Saturday from 11am to 1am, Sunday from 10am to 11pm
Phone: +49 (0)711 2224 9440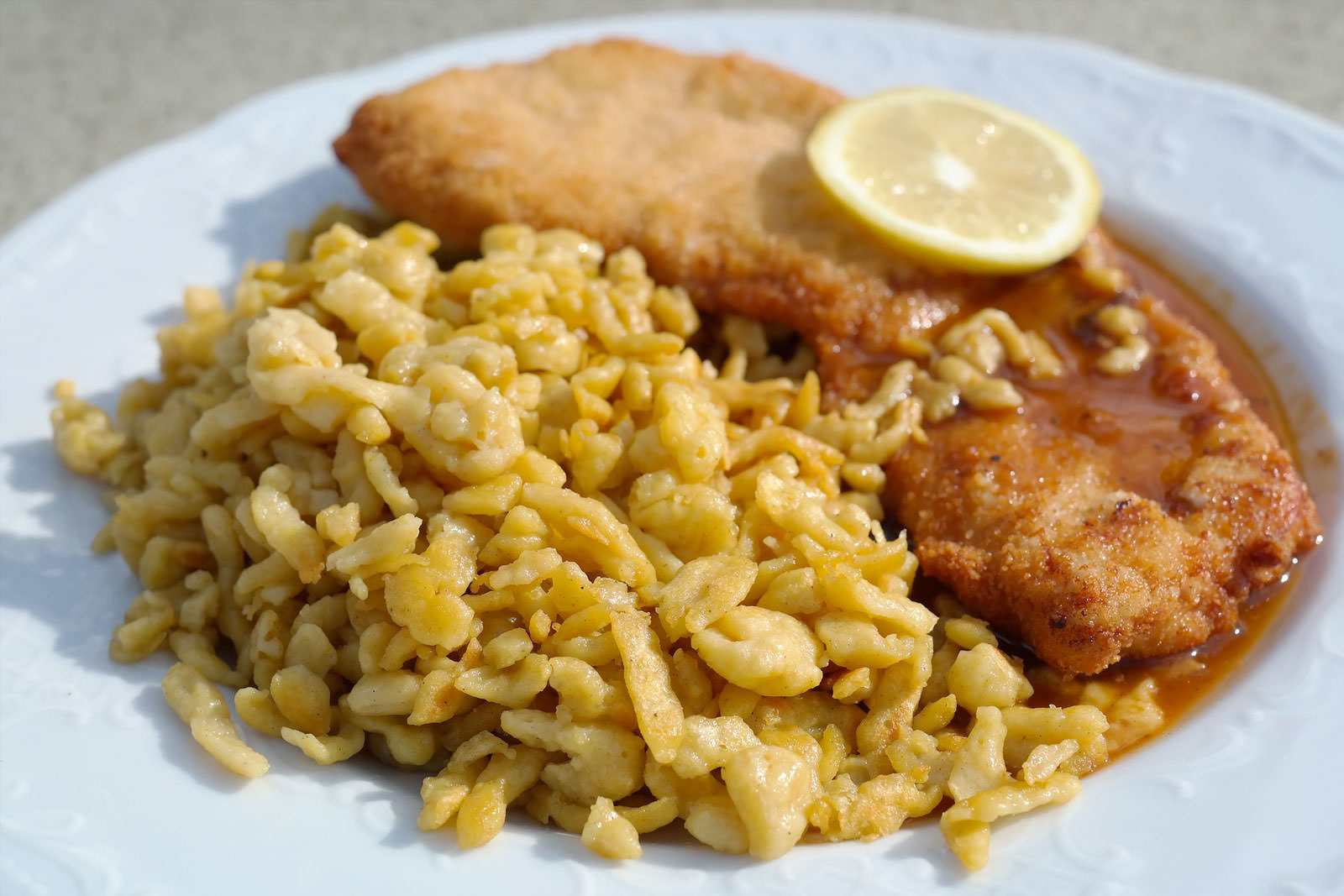 Try spätzle
Enjoy this eggy pasta at Brauerei-Gaststätte Dinkelacker
Spätzle is a Swabian delicacy that's similar to pasta, made from a dough of eggs, flour, and salt. This savoury dish can be eaten any time of the day, and is usually paired with schnitzel, sauerkraut, cheese, and gravy. You can also find restaurants serving spätzle as a dessert option, usually with cherries and apples. Brauerei-Gaststätte Dinkelacker is a popular brewery and restaurant in Stuttgart that serves authentic Swabian cuisine, including spätzle served with pork filet medallions and mushroom cream sauce.
Location: Tübinger Street, 46, 70178 Stuttgart, Germany
Open: Monday–Saturday from 11am to 11pm, Sunday from 11am to 10pm
Phone: +49 (0)711 603 797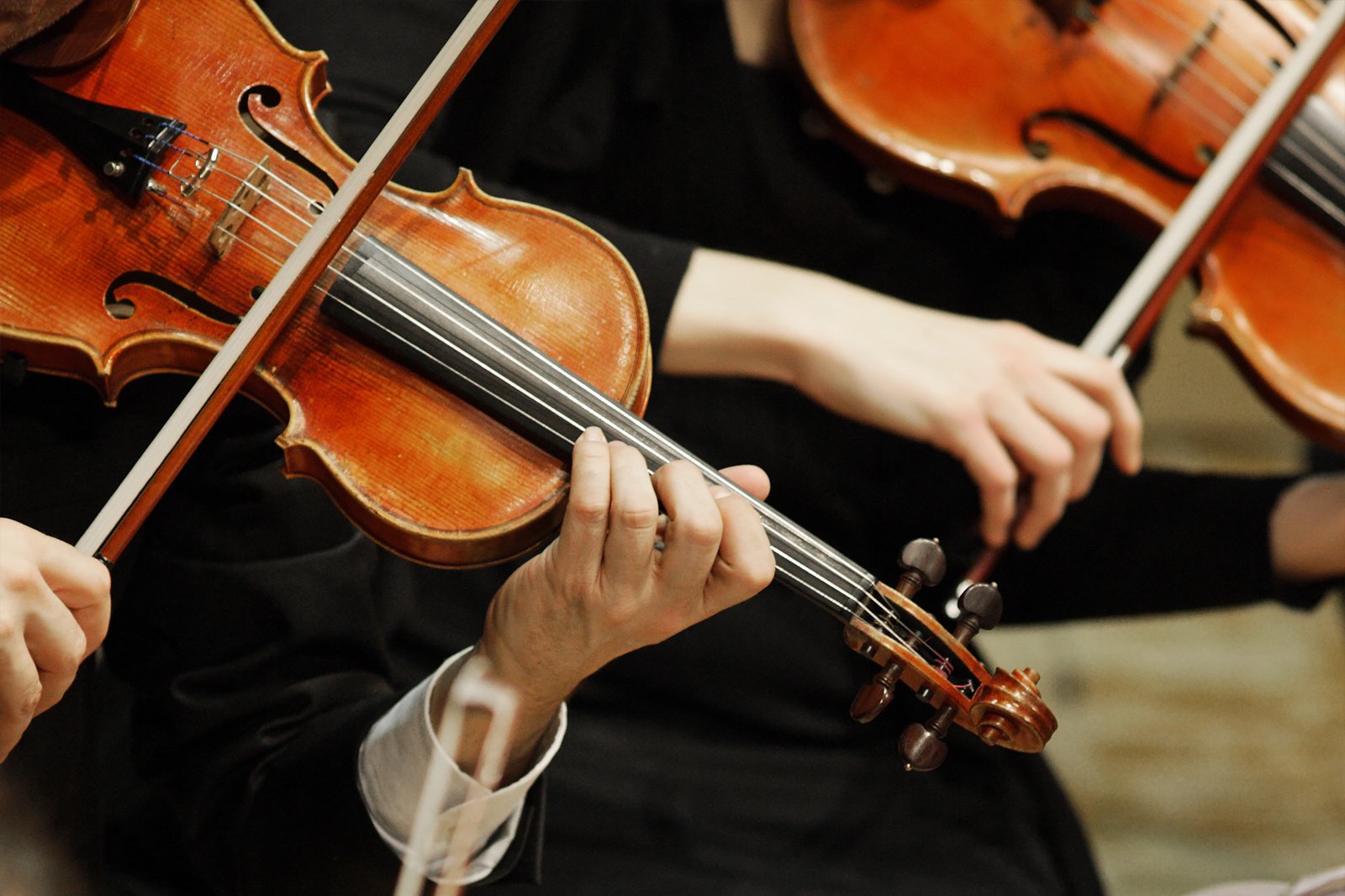 End the day with classical opera at Staatstheater
Watch a classical play at this 20th-century theatre
Staatstheater Stuttgart is a multi-venue theatre dedicated to opera, ballet, and stage performances. Built between 1909 and 1912, the former Royal Court Theatre features impressive décor, including a picturesque ceiling fresco in the auditorium and several marble busts of famous poets and composers on the first floor. A variety of classical performances are held at Staatstheater Stuttgart throughout the year, making it a popular place to unwind in the evening.
Location: Oberer Schloßgarten 6, Stuttgart, Germany
Open: Box office: Monday–Friday from 10am to 8pm, Saturday 10am to 2pm (closed on Sundays)
Phone: +49 (0)711 202090