The 10 Most Beautiful Natural Sites in the Pyrenees
On the Edge of Wonder
The Pyrenees, a natural frontier known for its lilting accents, represent a journey that is on a human scale yet anchored in the grandiose. This is a setting for well-deserved rejuvenation, a desire to surpass yourself or simply time for contemplation and beauty - they all offer a natural break in mountainous surroundings.
Here lakes and waterfalls mirror the snow-capped peaks and mysterious caves, its many classified sites and reserves are uniquely distinct. In short, the Pyrenees promises mountains and marvels and you'd be crazy to miss them. Discover the 10 most beautiful natural sites in the Pyrenees.
1
The Isturitz cave
Immerse yourself in another time
Couples
Families
History
Photo
Unusual
The Isturitz cave (La grotte d'Isturitz) is a testimony to the fascinating everyday life of our ancestors and is unmissable for anyone interested in prehistoric times. Located in the Pyrenean-Cantabrian mountain range, it was an inhabited cave, home to Neanderthal and then Cro-Magnon man.
You can admire the breathtaking proportions, warm colours and emblematic stalagmite pillars. Hunting weapons, artistic presentations, furniture and even the second oldest musical instrument in the world, a splendid four-hole flute carved out of vulture bone, are all remnants of a way of life that cannot fail to leave an impression. Its neighbour, the Grotte d'Oxocelhaya (Oxocelhaya cave), a natural cathedral, is a sanctuary. Perhaps you will still hear the murmur of ancestral prayers.
Location: Quartier, Hiribehere, 64640 Saint-Martin-d'Arberoue, France
Open: Daily from 10:15 am to 11:30 am and from 2 pm to 5 pm
Phone: +33 (0)5 59 29 64 72
photo by Krijun (CC BY-SA 3.0) modified
2
The Gorges of Holzarté
A dizzying bridge across one of Europe's largest canyons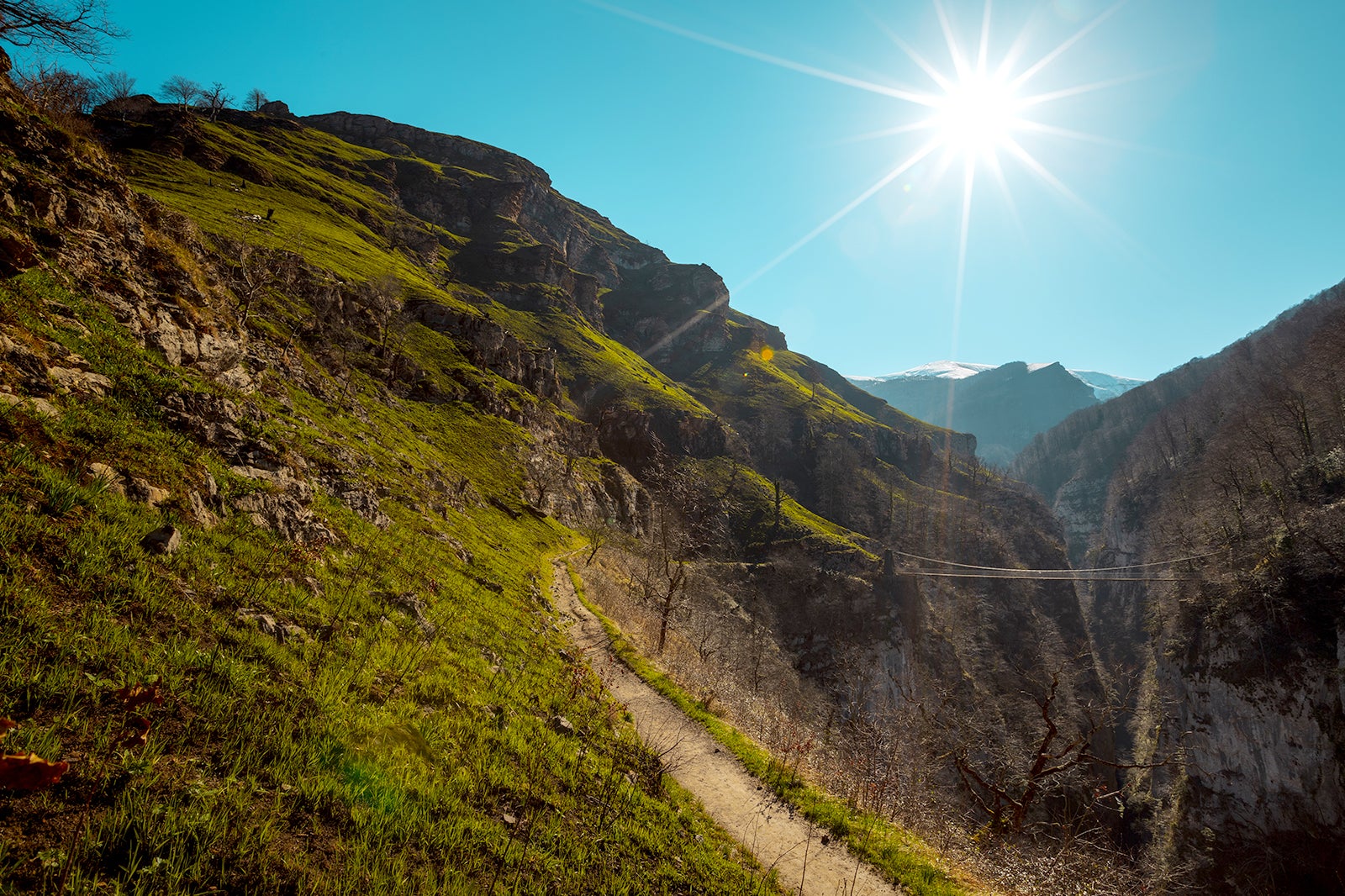 The Gorges of Holzarté (Le canyon d'Holzarté) offers you a colourful and exciting walk in the heart of lush nature whether you are an amateur walker or an experienced hiker. Venture into the heart of the Basque mountains and follow an tempestuous torrent through lush vegetation and fairytale undergrowth.
Open your ears and your eyes, because pure, invigorating sounds are an integral part of the experience. Sinkholes, waterfalls, caves and steep paths follow one after the other to lead you to the climax of the expedition, the famous footbridge. It stretches over the void, against a backdrop of steeply plunging limestone cliffs and an unforgettable view of the gorges. Hold your breath and begin the assault!
Location: Holzarte, 64560 Larrau, France
Open: 24/7
Phone: +33 (0)5 59 28 62 80
3
The Basque Corniche
An incredible coastal footpath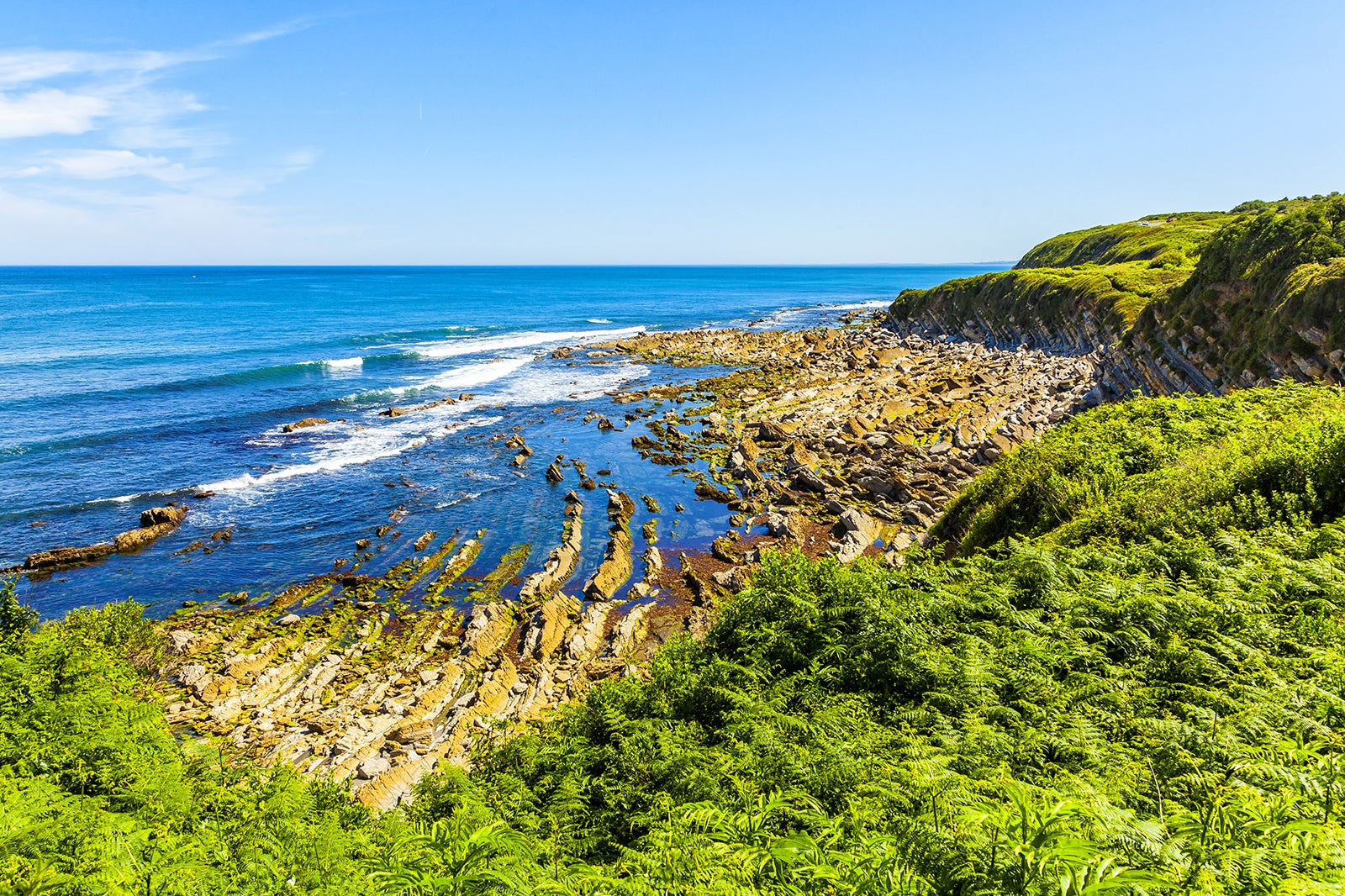 Couples
Families
Photo
Budget
The Basque Corniche (La corniche basque) overlooks the Atlantic Ocean and meanders along the foot of the Pyrenees. This is the very definition of a landscape that lies "between sea and mountain". From Hendaye to Saint-Jean-de-Luz, stroll along this majestic coastal path punctuated by views as varied as they are striking. Vast meadows, moorland studded with heather, wild creeks, jagged flysch cliffs, twin rocks, powerful waves and groves shaped by the sea wind line this protected natural area.
And don't forget the historic and cultural relics such as blockhouses or the Abbadia Chateau-Observatory (le château-observatoire Abbadia), the work by Viollet-le-Duc. Open your lungs wide, because a breath of fresh air awaits you, and in September, ecological activities (dances, songs, exhibitions and picnics) will make the walk more enjoyable.
4
Lescun Cirque
A puff of wind from the Dolomites
The Lescun Cirque (Cirque de Lescun) sculpted by glaciers and punctuated by peaks with names straight out of legends is unmissable for all fans of the Pyrenees. The Cabanes d'Ansabère, the Table des Trois Rois and the Organs de Camplong will become your landmarks as you walk through unspoilt nature, with marmots and chamois as your companions along the way, under the piercing eye of griffon vultures.
Starting from the charming village of Lescun with its stone houses, conquer the lunar landscapes of the Pic d'Anie or treat yourself to a guided walk to learn more about the geology, history, traditions, pastoral life, and the fauna and flora of the region.
Location: 64490 Lescun, France
Open: 24/7
5
Galamus Gorge
A breathtaking spectacle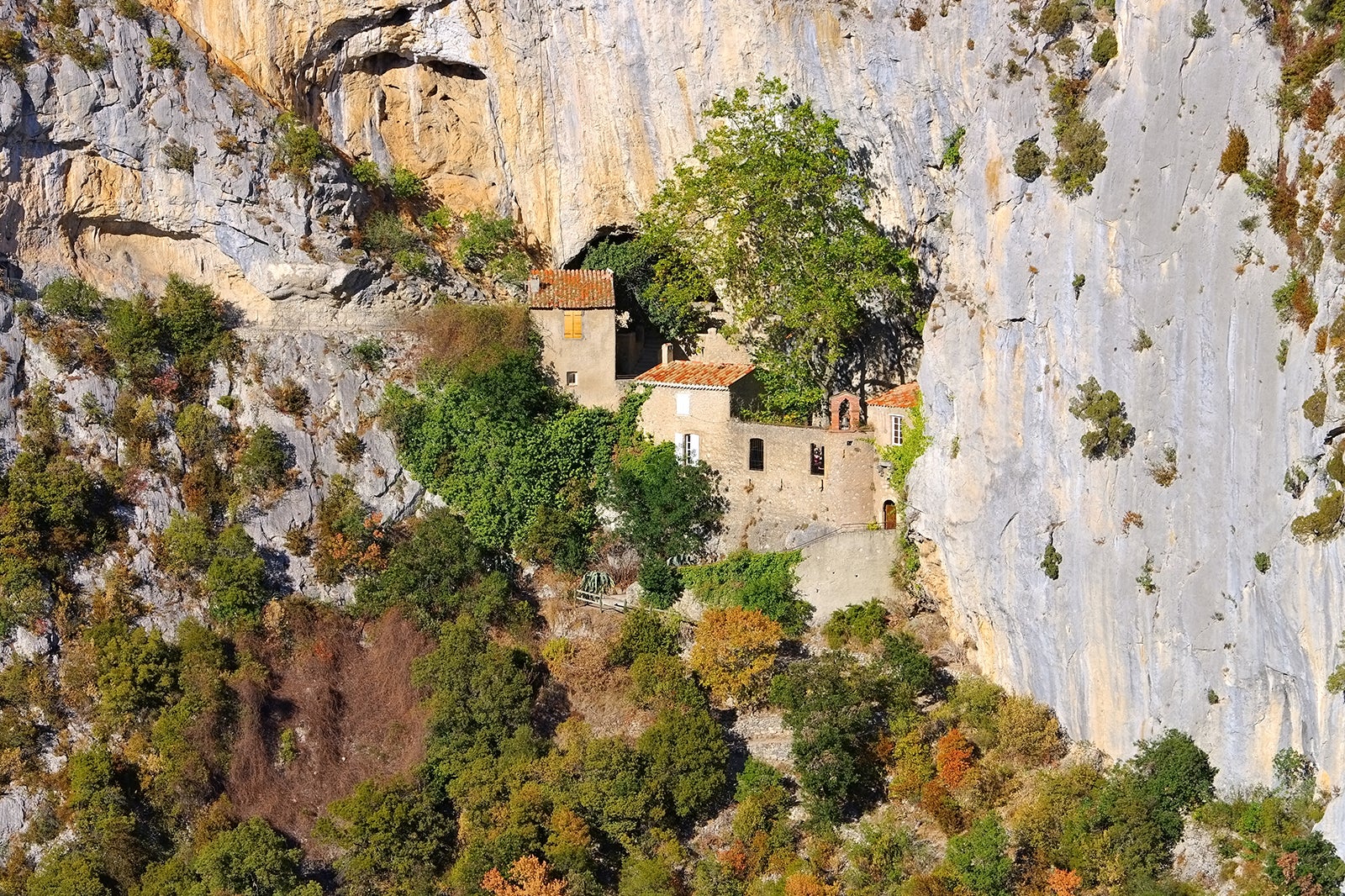 The Galamus Gorge (les gorges de Galamus), a former hermit's hideout, is a spectacular place that may well change your concept of beauty. Carved out through the centuries by the tumultuous waters of the Agly, its limestone walls are home to "marmites ", basins of turquoise water and waterfalls, real-time witnesses to natural erosion, as well as a landscape of contrasts between rock and greenery, intense nature and serenity.
The air is sometimes mountainous, in the northern valleys, and sometimes Mediterranean, when approaching the Pyrénées-Orientales. Don't miss out on a canyoning session to combine exploration, wonder and fun. Don't forget to look up every now and then as maybe you'll see a golden eagle or a great horned owl.
Location: Saint-Antoine, 66220 Saint-Paul-de-Fenouillet, France
Open: 24/7
Phone: +33 (0)4 68 59 07 57
6
The Orgues d'Ille sur Têt
A rocky wonderland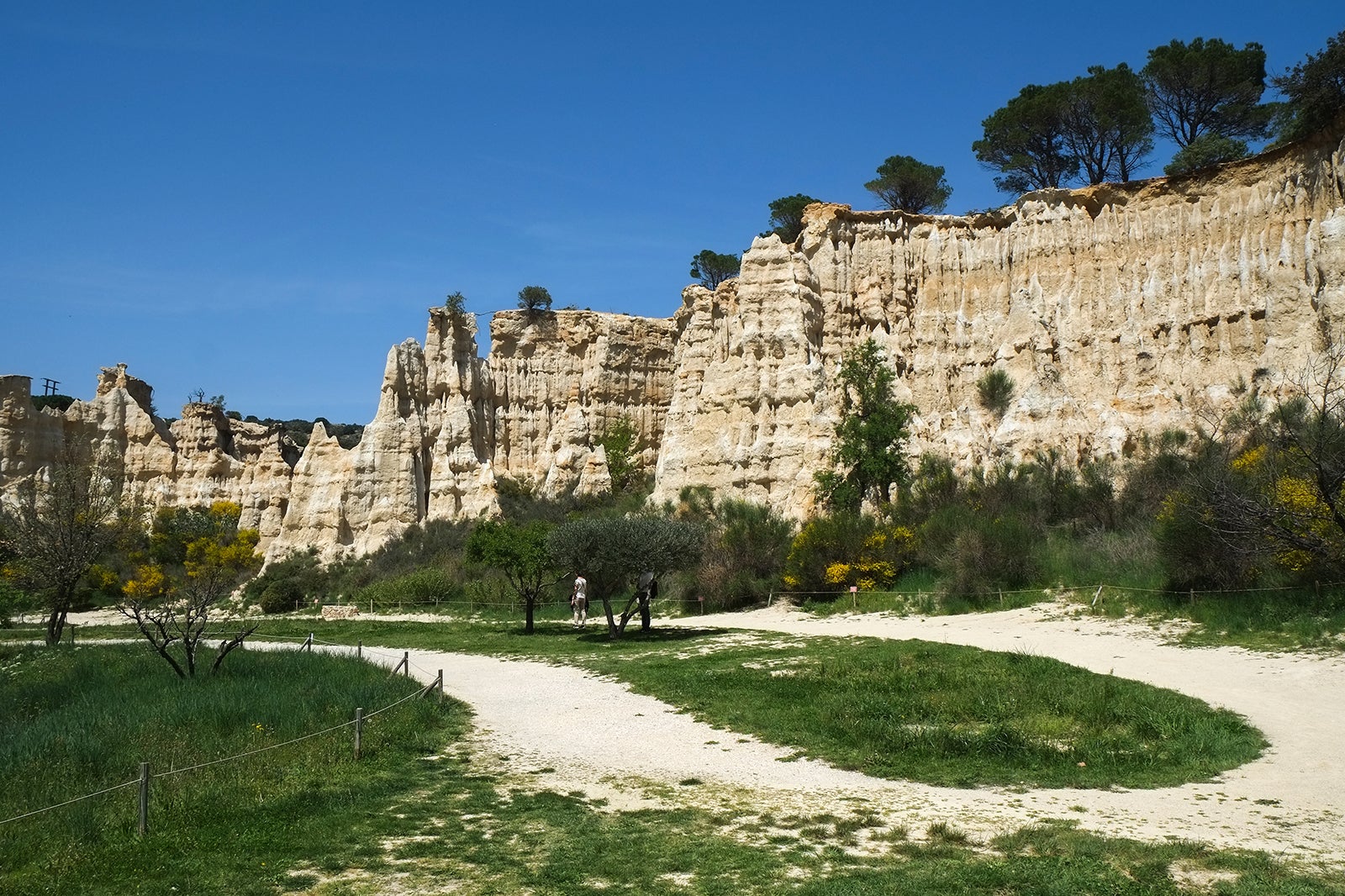 Couples
Families
Photo
Unusual
The Orgues d'Ille-sur-Têt, finely chiselled rock formations, are a jewel of harmony and precision. You might almost believe they were shaped by the hand of man, but this is not the case. They are in fact the result of erosion, which you may be tempted to describe as magical, of a plateau of sediments from the Pyrenees. Crafted by thunderstorms, streams and wind.
The Earth, as a master artist, has summoned its most powerful elements to this unique site to make columns, nicknamed fairy chimneys, spring from its entrails. These columns are very fragile because the rock they are made of is so crumbly. Once you have admired them up close, take a step back and stand on the lookout facing Montalba.
Location: Chemin de Regleille, 66130 Ille-sur-Têt, France
Open: Daily from 9.30 am to 6 pm.
Phone: +33 (0)4 68 84 13 13
7
Lake Bouillouses
A mineral landscape enhanced by sparkling waters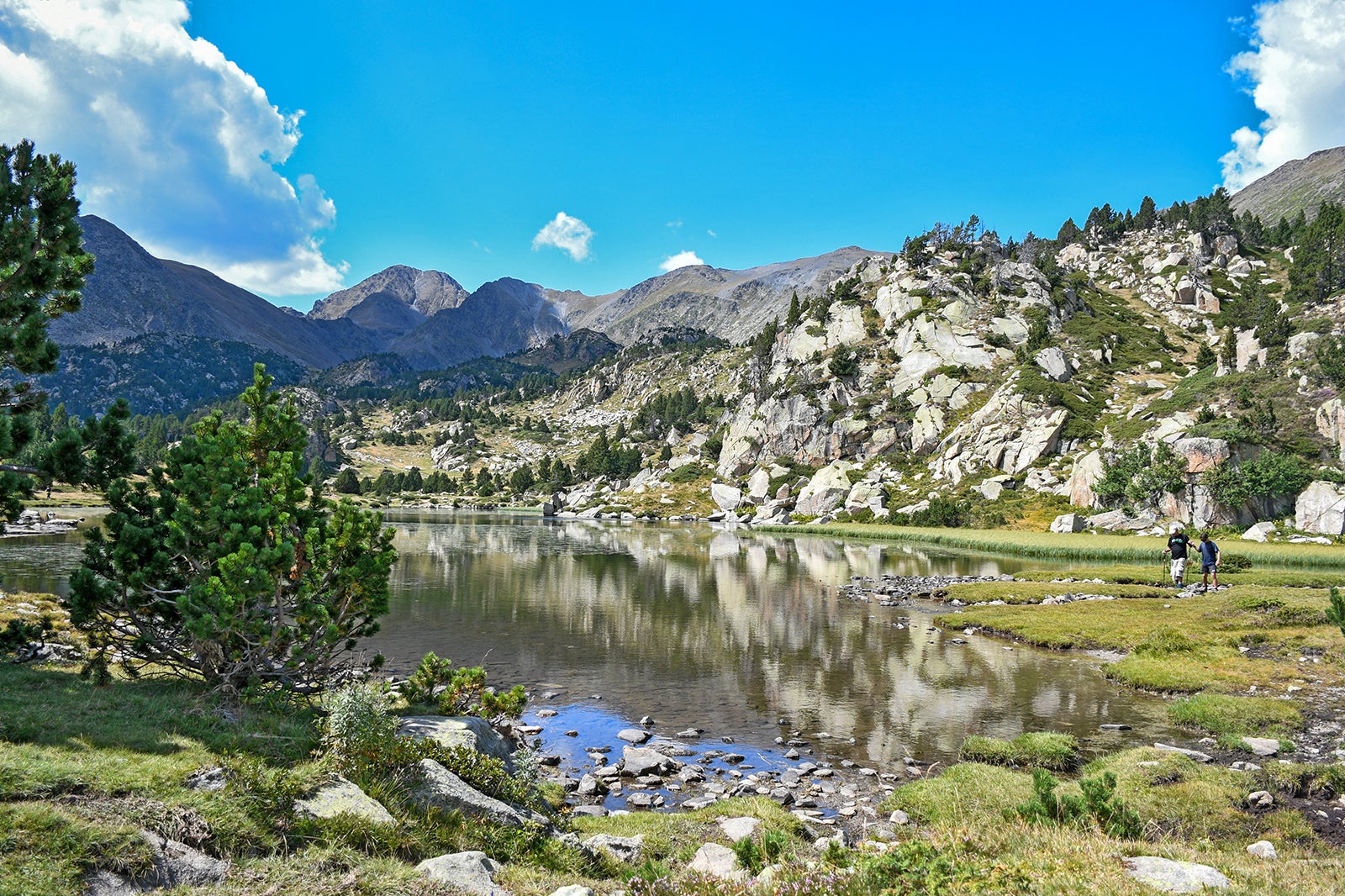 Couples
Families
Photo
Budget
Adventure
Lake Bouillouses (Lac des Bouillouses) is the ideal setting for a day in the mountains. It is the highest lake accessible by road or by chairlift in the Pyrenean massif. An idyllic backdrop for your family walks and picnics, it can also be the perfect opportunity to learn about trout fishing. In the summer, cows and horses graze freely, completing the picture postcard image offered by this pearl nestled in a rocky and green setting.
Marked trails allow you to explore, with explanations, the surrounding landscape, dotted with pretty little lakes and dominated by a few snow-covered peaks. A shuttle system has been set up to preserve the site.
Location: Domaine de Font-Romeu, 66120 Font-romeu Odeillo-Via, France
Open: 24/7
8
The Cirque de Troumouse
In the kingdom of marmots and lilies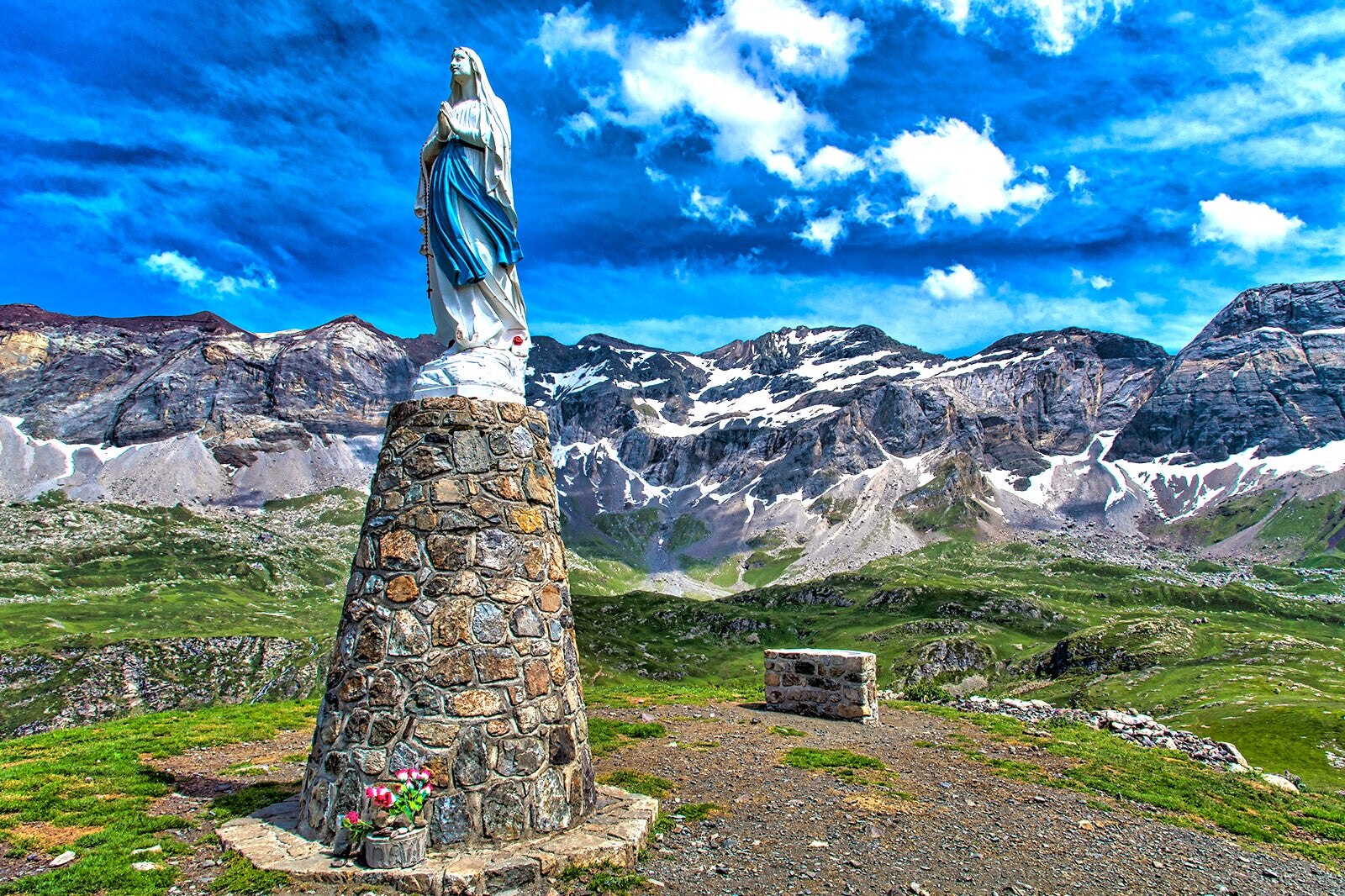 Couples
Families
Photo
Budget
Adventure
Hike in the Cirque de Troumouse to discover moss-covered rocks, slopes with with streams, clouds trapped in the valleys: in a few words, this is the sight that will be unveiled before your eyes. Highly recommended for families because of its low difficulty and the car park which considerably reduces walking time (you can also opt for the full route).
This glacial cirque with its cheerful colour palette combines all the features of a successful high altitude walk. Along the way, you will come across sheep and be able to admire the host of flowers that decorate the green valleys before arriving at the viewpoint of la Vierge, where the view is absolutely fabulous.
Location: 65120 Gavarnie Gèdre, France
Open: 24/7
9
The Cascades de Cauterets
A walk along the water's edge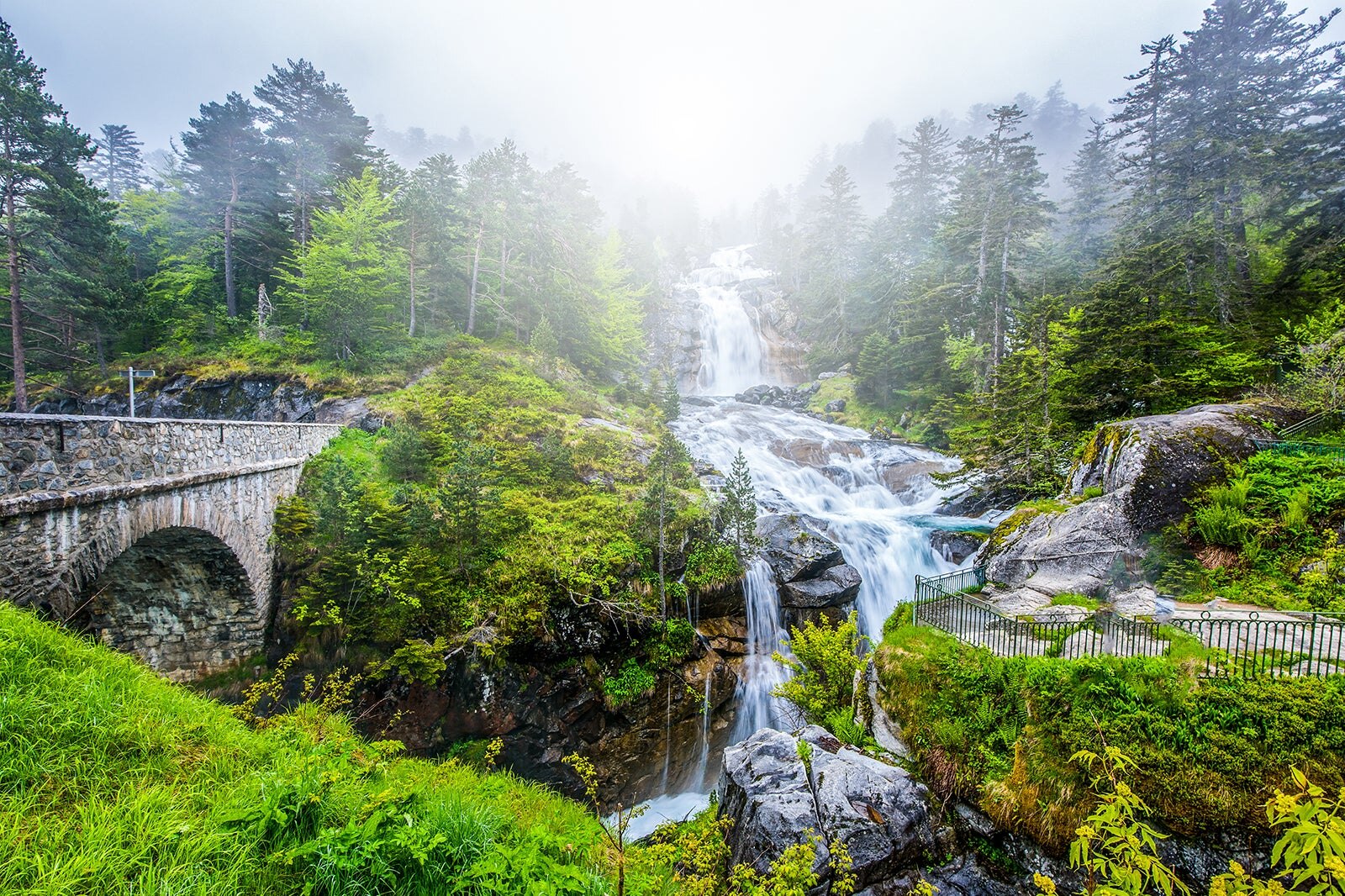 Couples
Families
Photo
Budget
Adventure
The Cascades de Cauterets can be found by folllowing a path from Cauterets. This sparkling route leads you from waterfalls to lakes and valleys in a lush setting of pine trees, moss and ferns. This easy hike in the Pyrenees National Park has three main stages, each one as enjoyable as the next. Six bubbling waterfalls are connected by the waterfall route, which will take you through the undergrowth amid the spray and lapping water.
The Pont d'Espagne is unmissable, and is located at the point where two valleys converge, resulting in power and tumult at their meeting point. And if you still have the energy, walk another hour to the sumptuous Lake Gaube, at the foot of the mountains, in the heart of a remarkable landscape.
10
The Grottes de Bétharram
A journey into the belly of the earth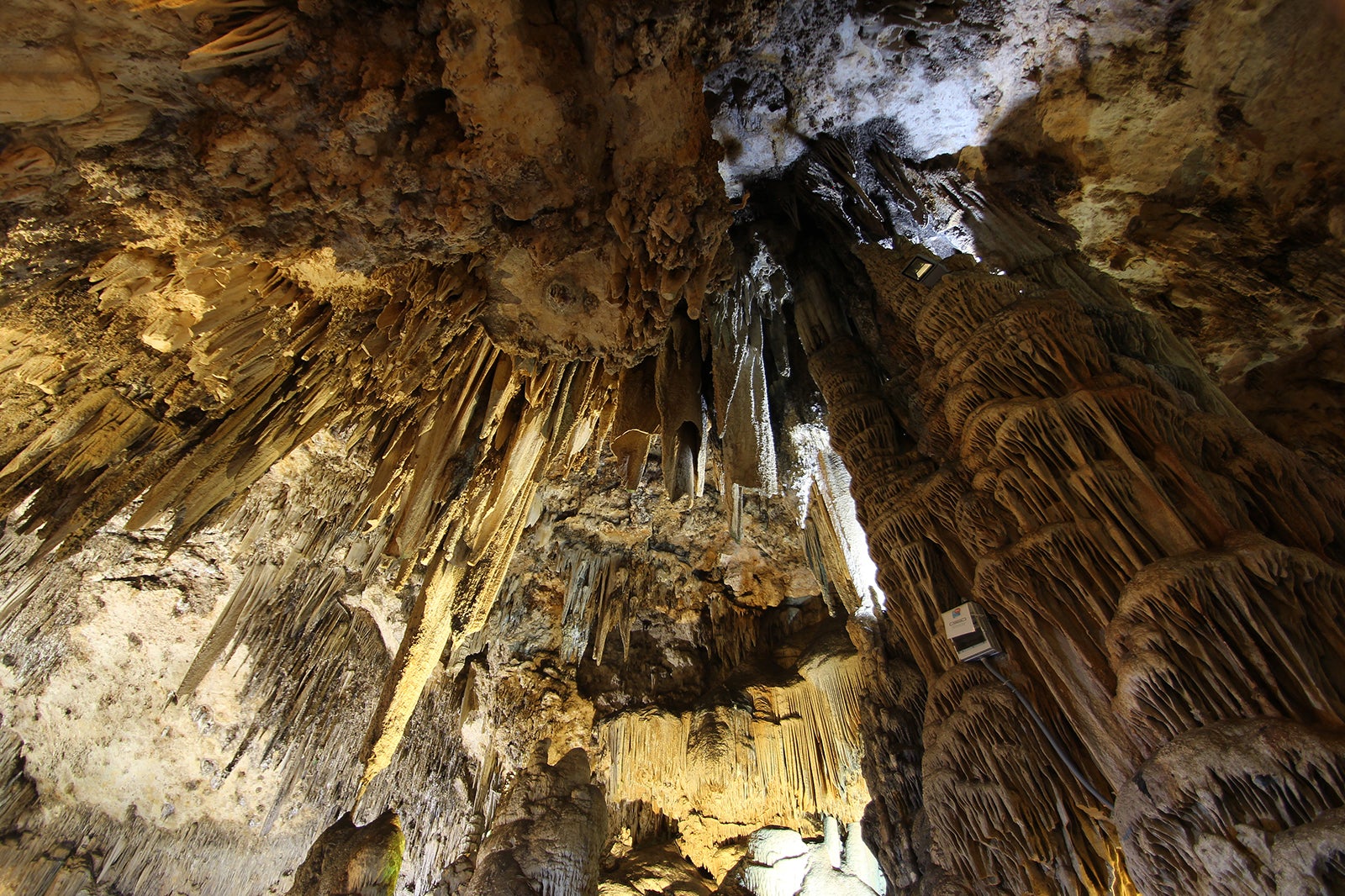 Couples
Families
Photo
Unusual
A visit to the caves of Bétharram (La grotte de Bétharram) is an incredible sensory experience for the whole family. Located between Pau and Lourdes, they have a magical and sacred charm that will not fail to bewitch young and old alike. To the sound of the never-ending drumbeat of droplets, marvel at the stalagmites, stalactites, columns and curtains, glide by boat on inland waters.
And finish the visit in style with the little old-fashioned train that lets you admire the fascinating geological formations with their evocative shapes in a new light. On the way out, you can also visit the Baroque sanctuary dedicated to Mary, which gives the place the mystical touch that makes it so attractive.
Location: Chemin Leon Ross, 65270 Saint-Pé-de-Bigorre, France
Open: Daily from 9 am to noon and from 1.30 pm to 5 pm
Phone: +33 (0)5 62 41 80 04
Why book with Hotels.com?