The Concert Hall of Aarhus (Musikhuset)
Live performances at the largest music hall in Scandinavia
The Concert Hall of Aarhus (Musikhuset Aarhus) opens its doors for all kinds of live shows, from dance and drama to comedy and theatre – and of course lots of music. Big names, ranging from Bob Dylan to Mumford & Sons, have previously performed here, and the stage has also hosted a number of famous musicals.
Buy tickets to a show at the beautiful culture house, and enjoy a wonderful evening with music and comedy. Whether you are in the mood to be amused, amazed or to sing, there is almost always something good on the programme when you visit the largest music hall in the Nordic countries.
The Concert Hall of Aarhus (Musikhuset) - one of the highlights of 10 Best Free Things to Do in Aarhus and 10 Best Things to Do After Dinner in Aarhus (Read all about Aarhus here)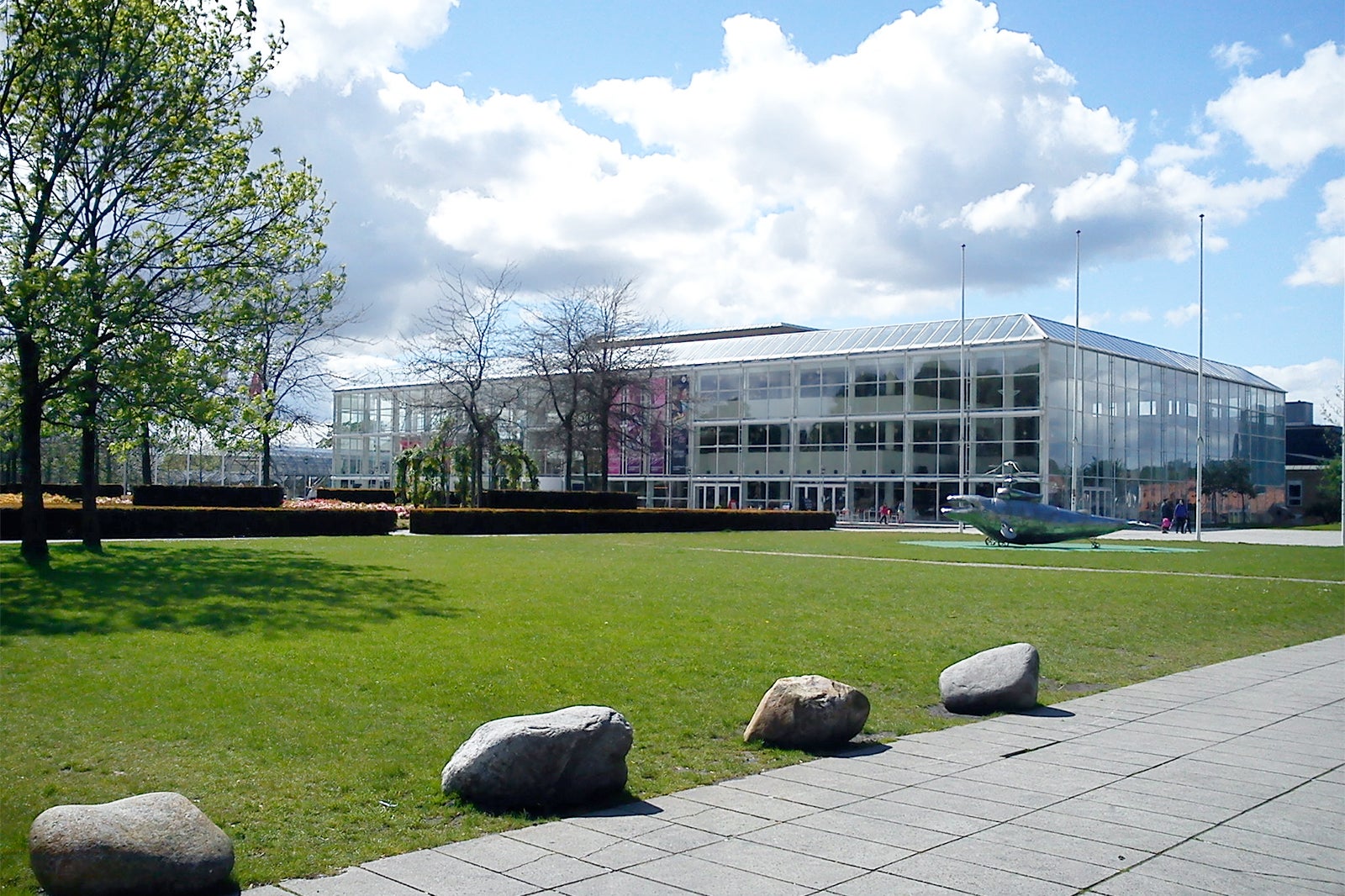 Highlights of The Concert Hall of Aarhus
Apart from being home to fantastic live shows, The Concert Hall of Aarhus is also a small architectonic gem in itself. When you arrive for the evening show, the first thing that will strike you is the beautiful glass facade, which is most impressive in the evening when the foyer is bathed in golden light.
The Concert Hall offers a total of nine stages and six halls, each arranged for their specific purpose. The Large Hall (Store Sal) has red padded seats, while the Symphonic Hall (Symfonisk Sal) has a more modern expression, with its light wood and grey panels, which can be adjusted to ensure excellent acoustics.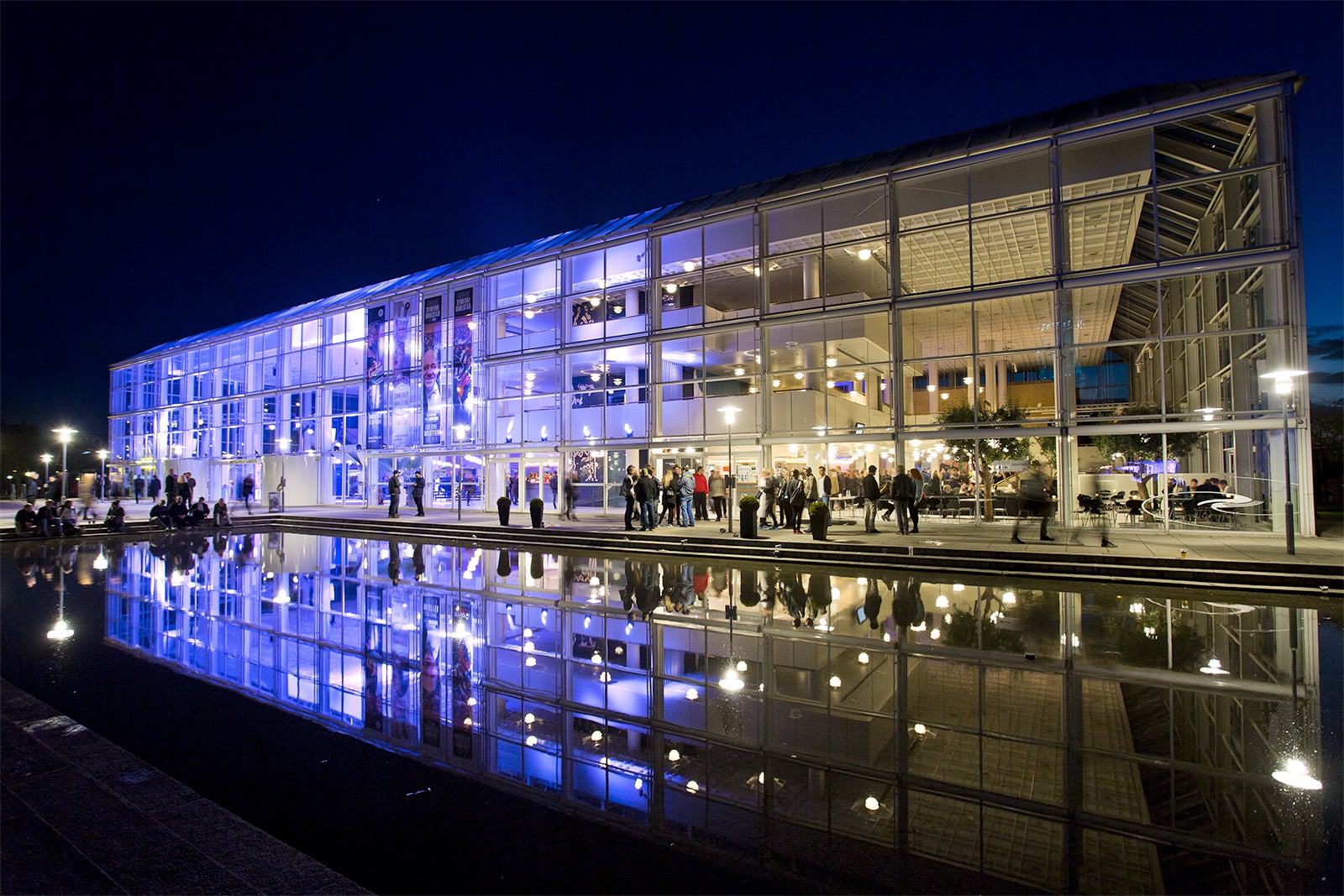 Good to know about The Concert Hall of Aarhus
The Concert Hall of Aarhus is situated in a cultural corner surrounded by Det Jyske Musikkonservatorium, Aarhus Musikskole, the event hall Ridehuset and of course the art museum ARoS, so you can practically feel the art and creativity. The Concert Hall Park in front of the entrance is also lovely, and if you drop by during winter, you can even go ice skating on the skating rink.
Here, you're also close to the many gastronomic experiences that Aarhus offers, so why not grab a cocktail or a delicious dinner before or after the show? It's just five minutes' walk from the railway station, so you can leave the car at home.
The Concert Hall of Aarhus (Musikhuset)
Location: Thomas Jensens Allé 2, 8000 Aarhus C, Denmark
Open: Every day from 11 am to 6 pm and an hour after the last show
Phone: +45 89 40 40 40
Back to top