10 Best Places to Go Shopping in Vancouver
Great Ideas for Retail Therapy in Vancouver
Some of the best places to go shopping in Vancouver range from buzzing and eclectic neighbourhood scenes where you can enjoy fun walks like Chinatown to spending a day at some of the largest malls in BC. Vancouver's public markets, like Granville Island's, offer a sensory overload and are not to be missed.
Whether you're hunting for a unique memento of your visit to the capital of British Columbia or looking for cool accessories from world-famous designer brands, there's a market, modern mall, or shopping street in Vancouver offering cool selections. Here are some great places to get your retail therapy in Vancouver.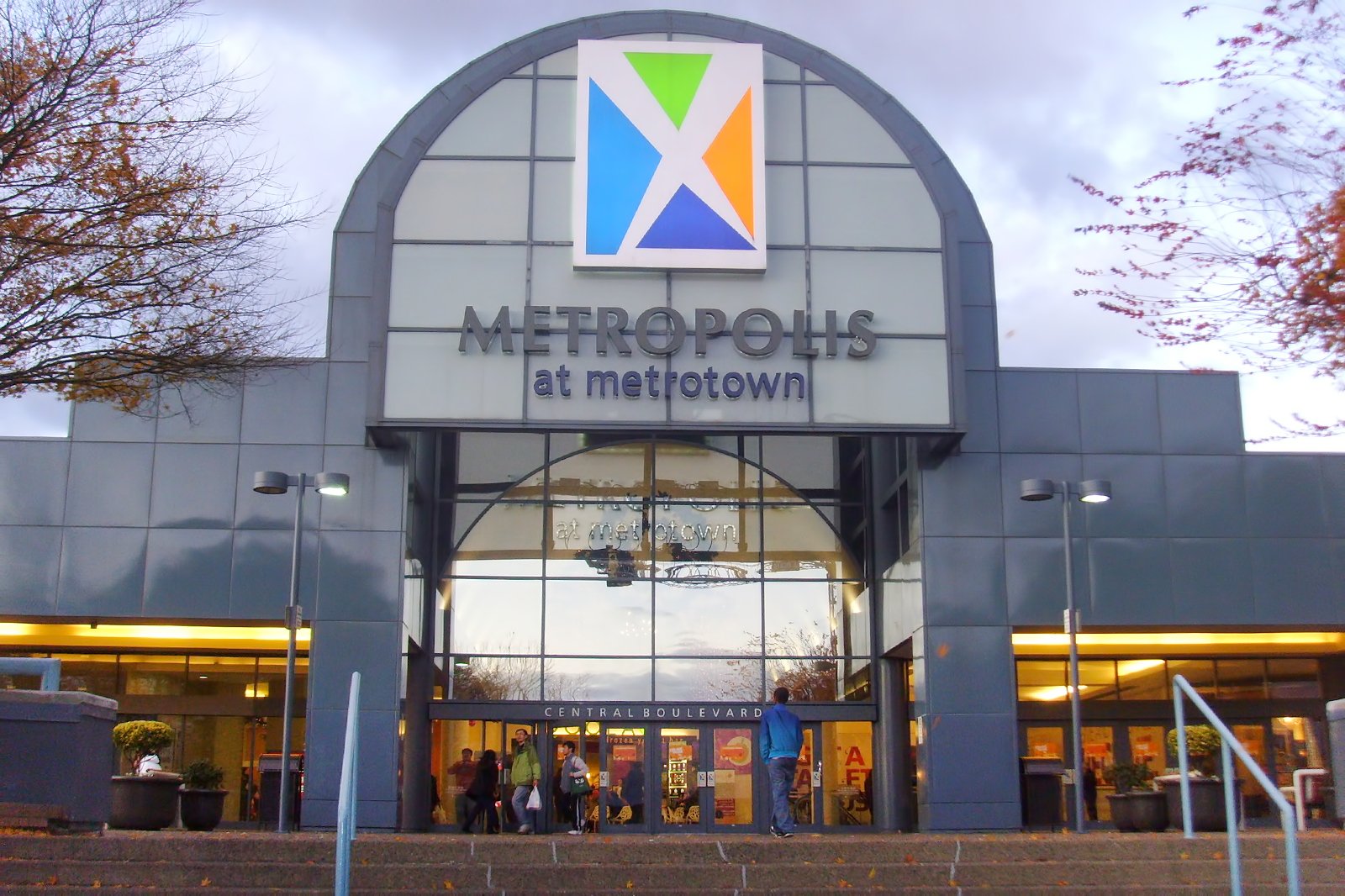 Metropolis at Metrotown
The largest mall in British Columbia
Metropolis at Metrotown is the largest mall in British Columbia, offering a huge amount of variety and simply one of the top shopping experiences in Vancouver. The mall houses hundreds of fashion boutiques, together with Silver City cinemas and dining outlets spread over 3 floors. The mall's Grand Court regularly features exhibitions, events and performances throughout the year.
From the outside, Metropolis at Metrotown doesn't look that big – you'll be surprised by the sheer size once you get inside. The mall complex is a half-hour drive southeast from downtown Vancouver, but within a short walk of the Metrotown station.
Location: 4700 Kingsway, Burnaby, BC V5H 4N2, Canada
Open: Daily from 10am to 9pm
Phone: +1 604-438-4715
photo by Bsiloveyou (CC BY-SA 3.0) modified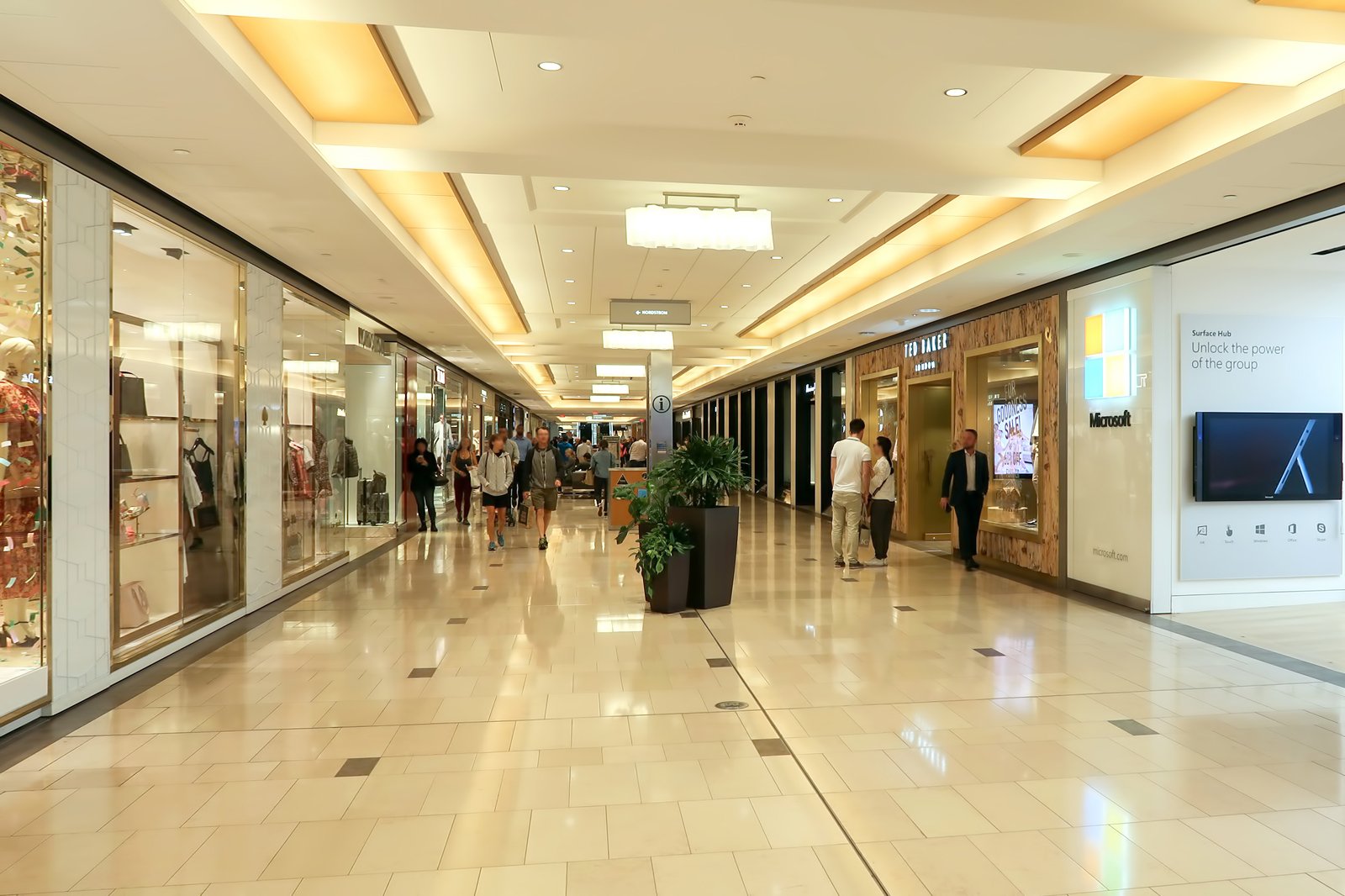 CF Pacific Centre
Downtown Vancouver's largest mall
CF Pacific Centre is the largest mall in downtown Vancouver, with over a hundred stores on 4 floors, including high-end brands. Canadian department store chain Holt Renfrew is a good example, with many designer goods in its collection.
When you feel peckish from window shopping, head downstairs to the vast food court where the choices are reasonably priced. Pacific Centre is just a hop away if you're staying at the Four Seasons Hotel Vancouver, and there are entrances on all sides of the mall.
Location: 701 W Georgia St, Vancouver, BC V7Y 1G5, Canada
Open: Monday–Tuesday from 10am to 7pm, Wednesday–Friday from 10am to 9pm, Saturdays from 10am to 8pm, Sundays from 11am to 7pm
Phone: +1 604-688-7235
photo by Wpcpey (CC BY-SA 4.0) modified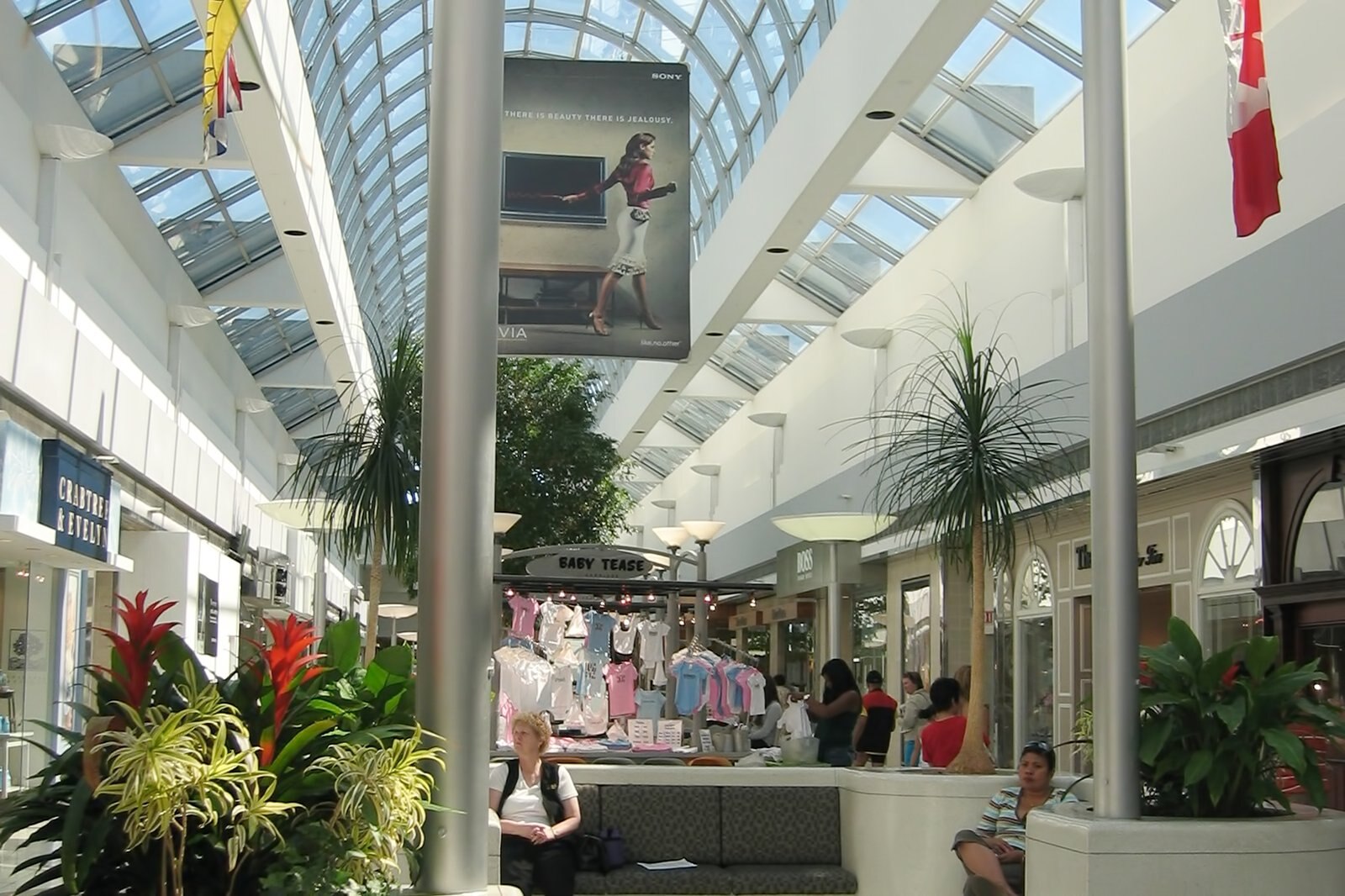 Oakridge Centre
An ever-changing fashion centre in downtown Vancouver
Oakridge Centre is a fashion and lifestyle centre in the heart of Vancouver. It's one of the city's oldest shopping centres, dating back to 1959. It's also ever-changing, having gone through gradual developments throughout the years, with still more plans in the future to expand beyond the confines of being a mere shopping centre.
Among the fashion and lifestyle stores at Oakridge are Apple, DKNY, Hudson's Bay, and Tiffany & Co. There's a large food court with over a dozen well-known fast food franchises. You can get to the mall via SkyTrain with the adjacent Oakridge 31st Avenue subway station close by.
Location: 650 W 41st Ave, Vancouver, BC V5Z 2M9, Canada
Open: Monday, Tuesday and Saturday from 9.30am to 7pm, Wednesday–Friday from 9.30am to 9pm, Sundays from 11am to 6pm
Phone: +1 604-261-2511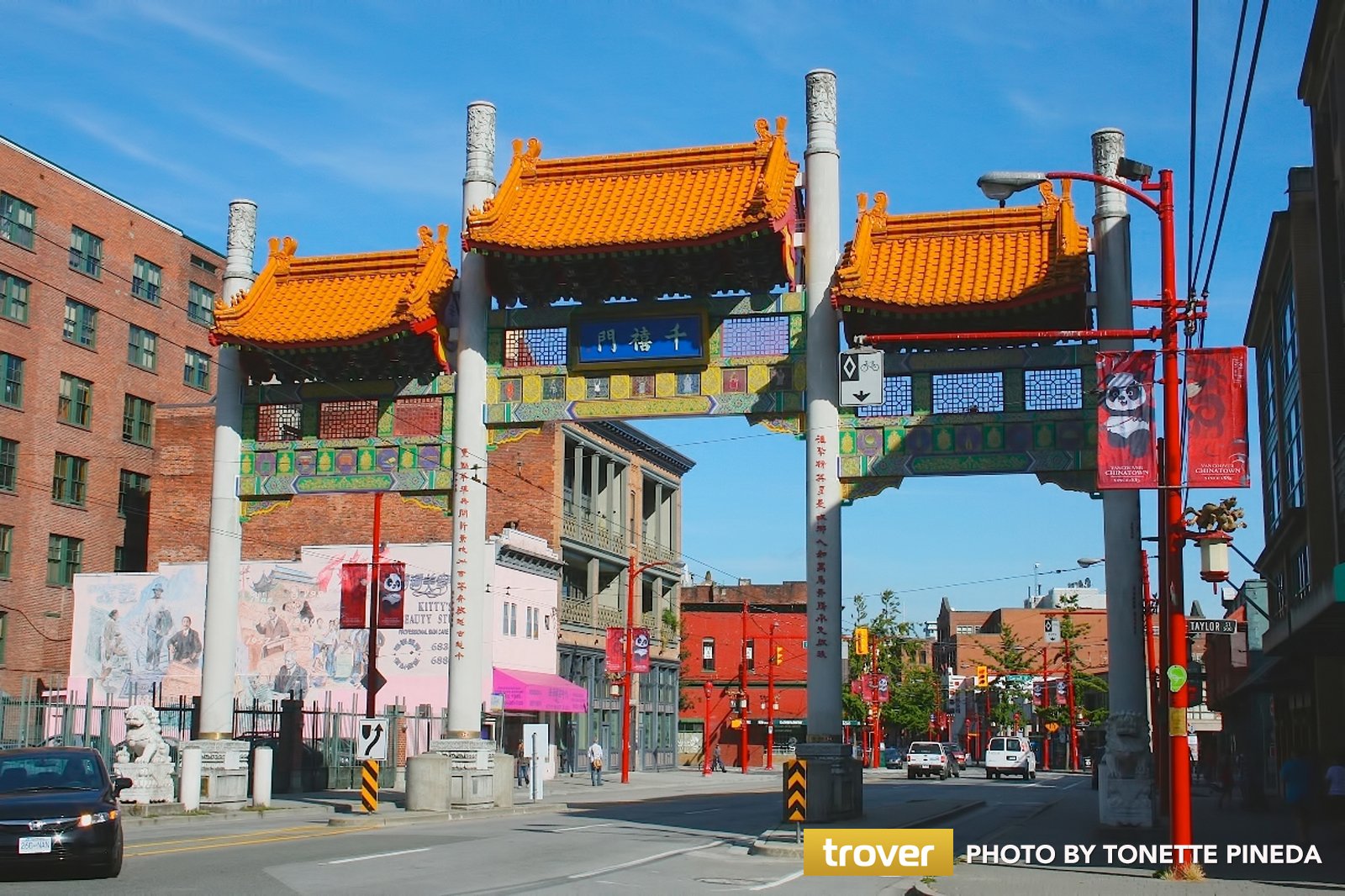 Chinatown
The largest Chinatown in Canada
Make your way down Pender Street and pass through the striking Millennium Gate to enter Vancouver's Chinatown – the largest Chinatown in Canada. Besides being a top neighbourhood for sightseeing in Vancouver, Chinatown offers unique shopping experiences thanks to its rows of specialty stores.
Check out some of Chinatown's great longstanding heritage shops, like The Chinese Tea Shop where you can choose from exquisite tea blends and teamaking tools that can make great keepsakes. You should also check out the Bamboo Village for a huge variety of imported goods from the Far East.
Location: 15 Shanghai Alley, Vancouver, BC V6B 6M4, Canada
Shoppers
History
Photo
Budget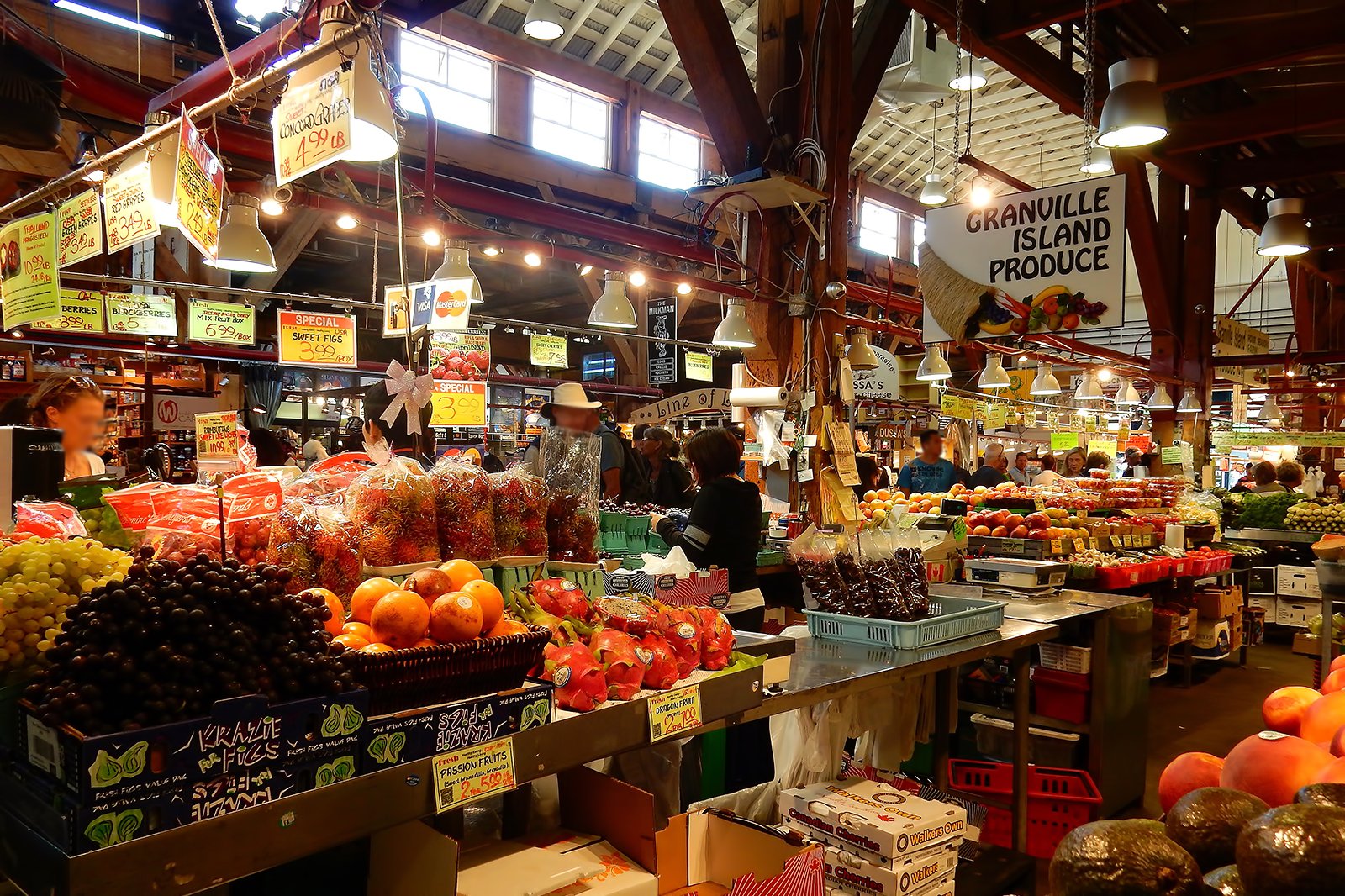 Granville Island Public Market
Brace yourself for a sensory overload
Granville Island Public Market is one of the main highlights on Vancouver's namesake shopping district-peninsula, just south across False Creek from downtown Vancouver. A stroll through this famous market lets you discover and sample fresh, locally sourced goods at reasonable prices. Besides being one of the best places to go shopping in Vancouver, the market is also a dining destination.
The fun and lively market attracts locals and visitors during lunchtime, while those keen on getting their hands on great local farm items like homemade syrups, honey and jams will not be disappointed. There are also great souvenirs on display with craft vendors selling their unique wares.
Location: 1669 Johnston St, Vancouver, BC V6H 3R9, Canada
Open: Daily from 9am to 7pm
Phone: +1 604-666-6655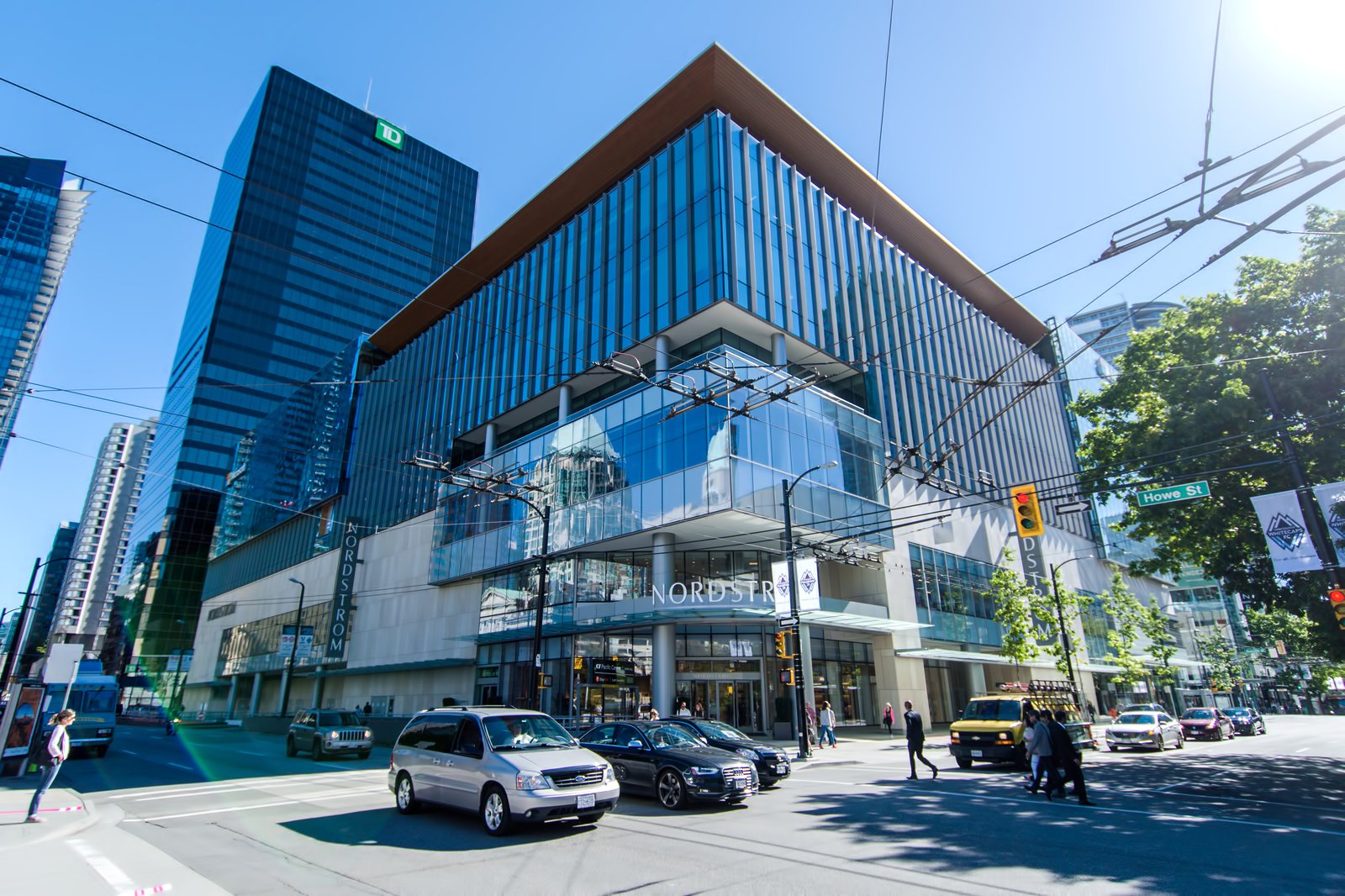 Robson Street
A mile-long shopping street
Robson Street is the main walking street along the main artery of Vancouver's shopping district. It offers pleasant shopping walks past fashion brand stores, together with a good variety of dining spots for whenever you need a snack or coffee break.
Flagship stores of some of Vancouver's most prominent brands call Robson Street home. You can even find car dealers and a Tesla showroom along the mile-long strip. Walking down the street eventually gets you to the Nordstrom Pacific Centre mall, too.
Location: Robson St, Vancouver, BC V6E 1C1, Canada
photo by Jeff Hitchcock (CC BY 2.0) modified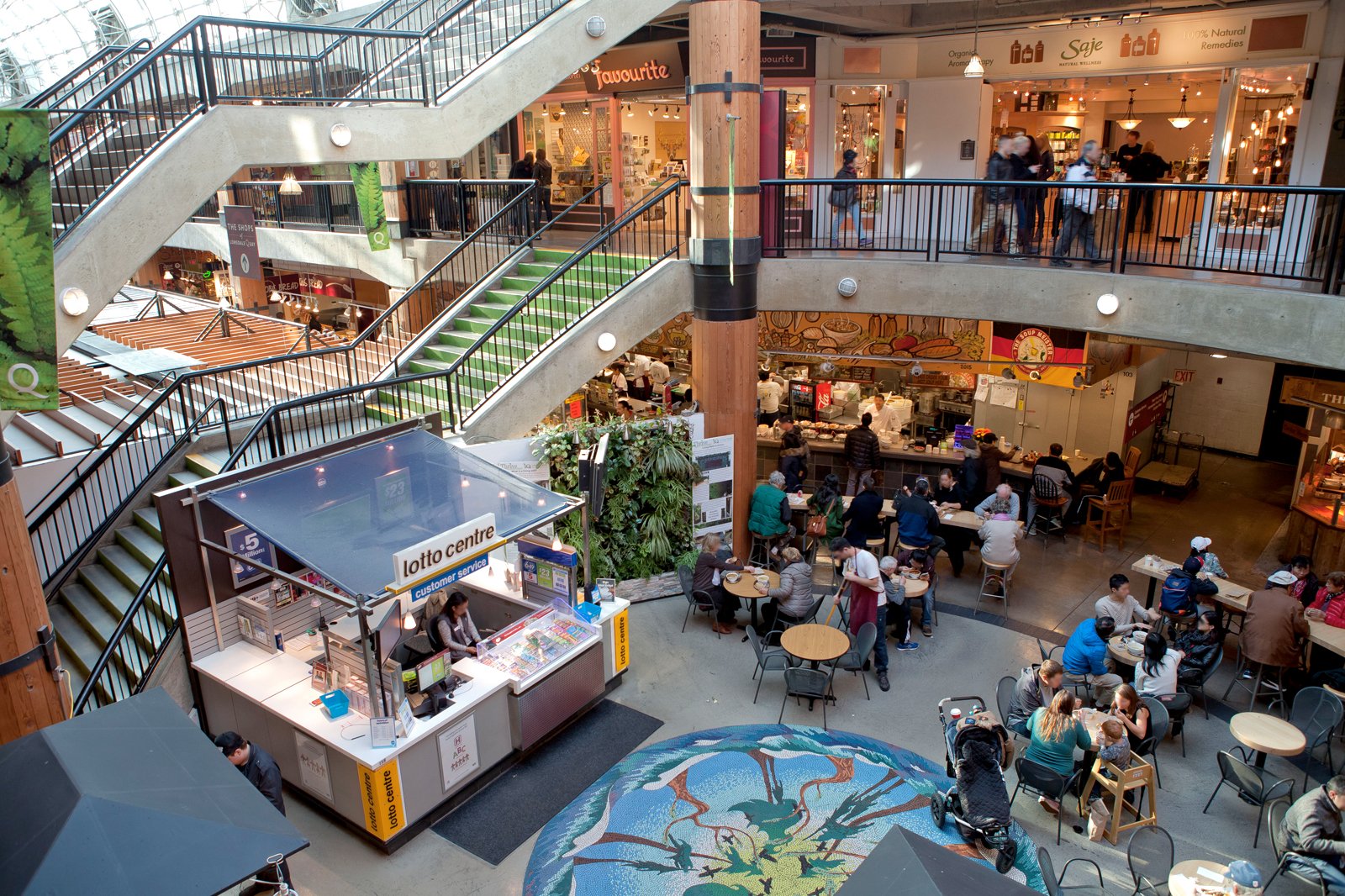 Lonsdale Quay Market
Waterfront shopping in North Vancouver
Lonsdale Quay Market is a waterfront market overlooking Vancouver Harbour. The market has over 90 speciality shops and services, including a fresh food market where you can browse through stalls and sample a variety of local products like fresh fruits and jams.
There are plenty of retail shops where you can hunt for treasures, selling fashion items and accessories as well as souvenirs. The market's international food court features numerous vendors and fast food chains where you can grab a burger or coffee, and dine with harbour views.
Location: 123 Carrie Cates Ct, North Vancouver, BC V7M 3K7, Canada
Open: Monday–Saturday from 9am to 7pm, Sundays from 9am to 6pm
Phone: +1 604-985-6261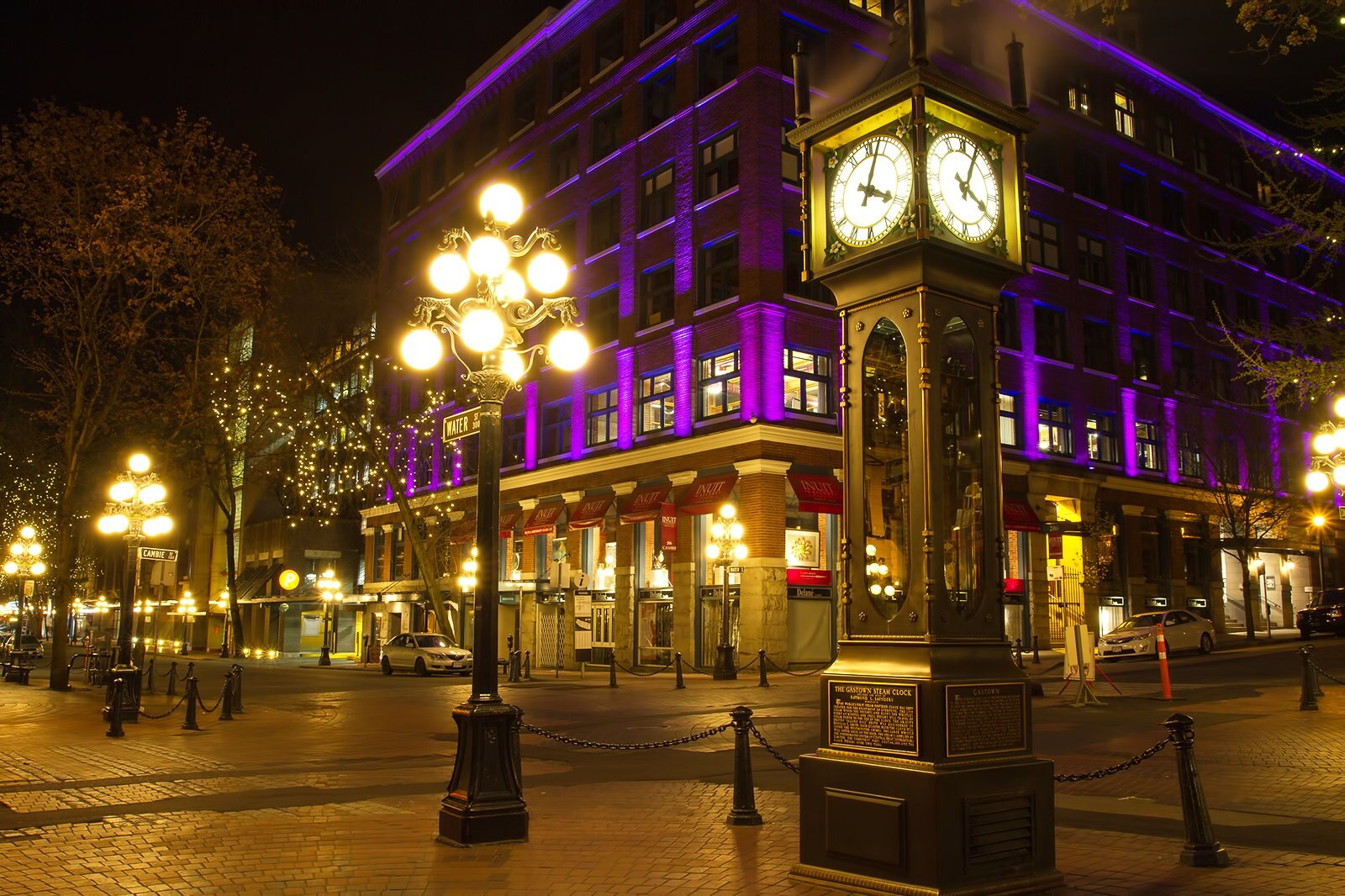 Gastown
Vancouver's oldest commercial district
Gastown is the go-to district for taking in the charms of Old Vancouver. This cool neighbourhood in the downtown area is dotted with gorgeous Victorian buildings. The cobbled streets are among the city's liveliest, lined with chic hangouts, art galleries, and colourful souvenir and décor shops.
Start off at the famous whistling Steam Clock, then make your way down the street and be part of the hip shopping scene. There's a good selection of independent local fashion stores worth checking out, offering collections for both men and women.
Location: Vancouver, BC V6B 1B2, Canada
Shoppers
History
Photo
Budget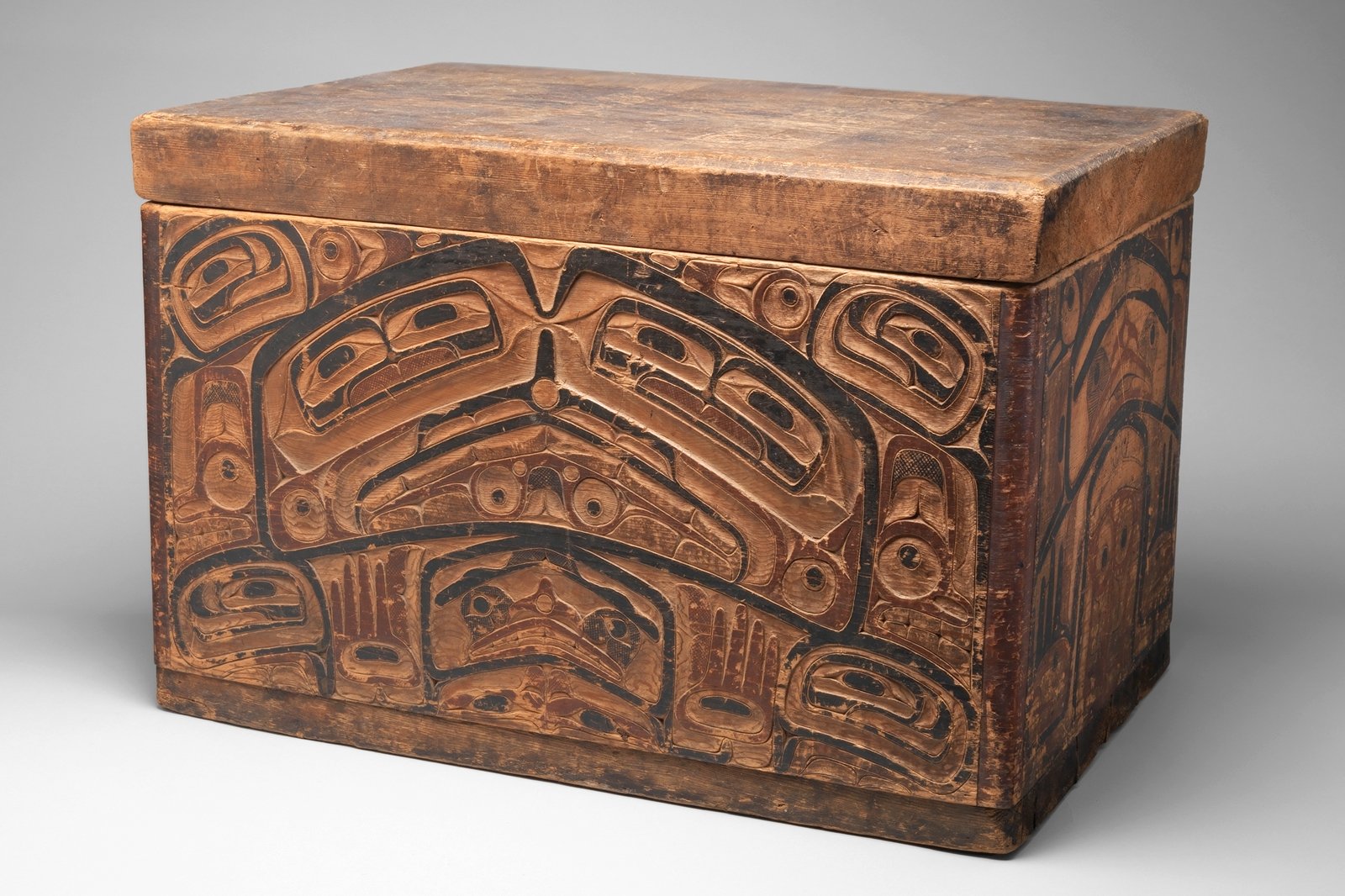 First Nations art and jewellery
Take a true Canadian artform home with you
First Nations art and jewellery can be great buys from your visit to Vancouver. The First Nations people were master carvers and craftsmen, producing fine sculptures and handicrafts long before the arrival of European settlers. The art forms are mostly inspired by nature and animals, such as eagles and orcas.
You can pick up a First Nations wooden panel, bentwood boxes, earrings or necklaces that can be great as unique gifts or as keepsakes from your visit. Check out Hill's Native Art and the Inuit Gallery of Vancouver in Gastown, or the Eagle Spirit Gallery on Granville Island.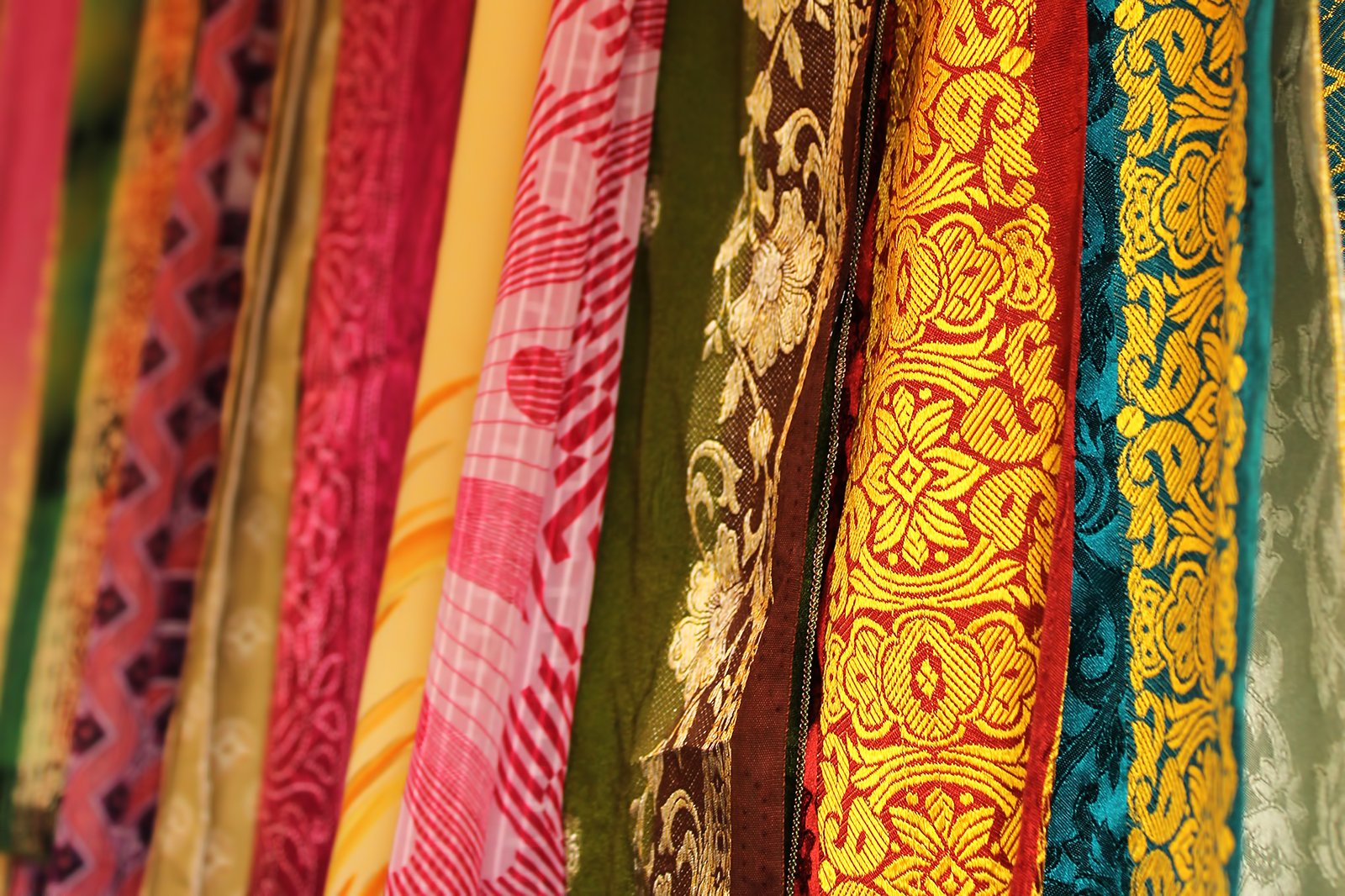 Punjabi Market
Vancouver's Little India
Punjabi Market isn't an actual market – it is the nickname given to East 49th Avenue where Vancouver's 'Little India' thrived. While most of the East Indian population gradually moved to Surrey over time, you can still find a few Asian fashion stores selling East Indian fabrics, as well as the Punjab Food Center selling food items and spices.
Typically abundant in South Asian neighbourhoods like Punjabi Market are jewellery stores, where you can sift through displays of gold and silver bangles to match your sarees.
Location: E 49th Ave, Vancouver, BC, Canada