10 Creepy and Haunted Places in Victoria
Ghost-hunting around British Columbia
Victoria locals say, often in a proud way, that their city is the most haunted in all British Columbia. Looking under its charming and elegant surface of stately Victorian landmarks and English gardens, we can unveil some spooky tales around haunted places in Victoria to send shivers down your spine. Consider it sightseeing with a fun twist.
You can go ghost-hunting around British Columbia's most haunted city right at the oldest hotel by the scenic Victoria Harbour. The chateau-like Empress Hotel has century-old guests who never check out properly. Elsewhere in the city, you can discover more hauntings in the city's castles, alleyways, shops, and old theatres.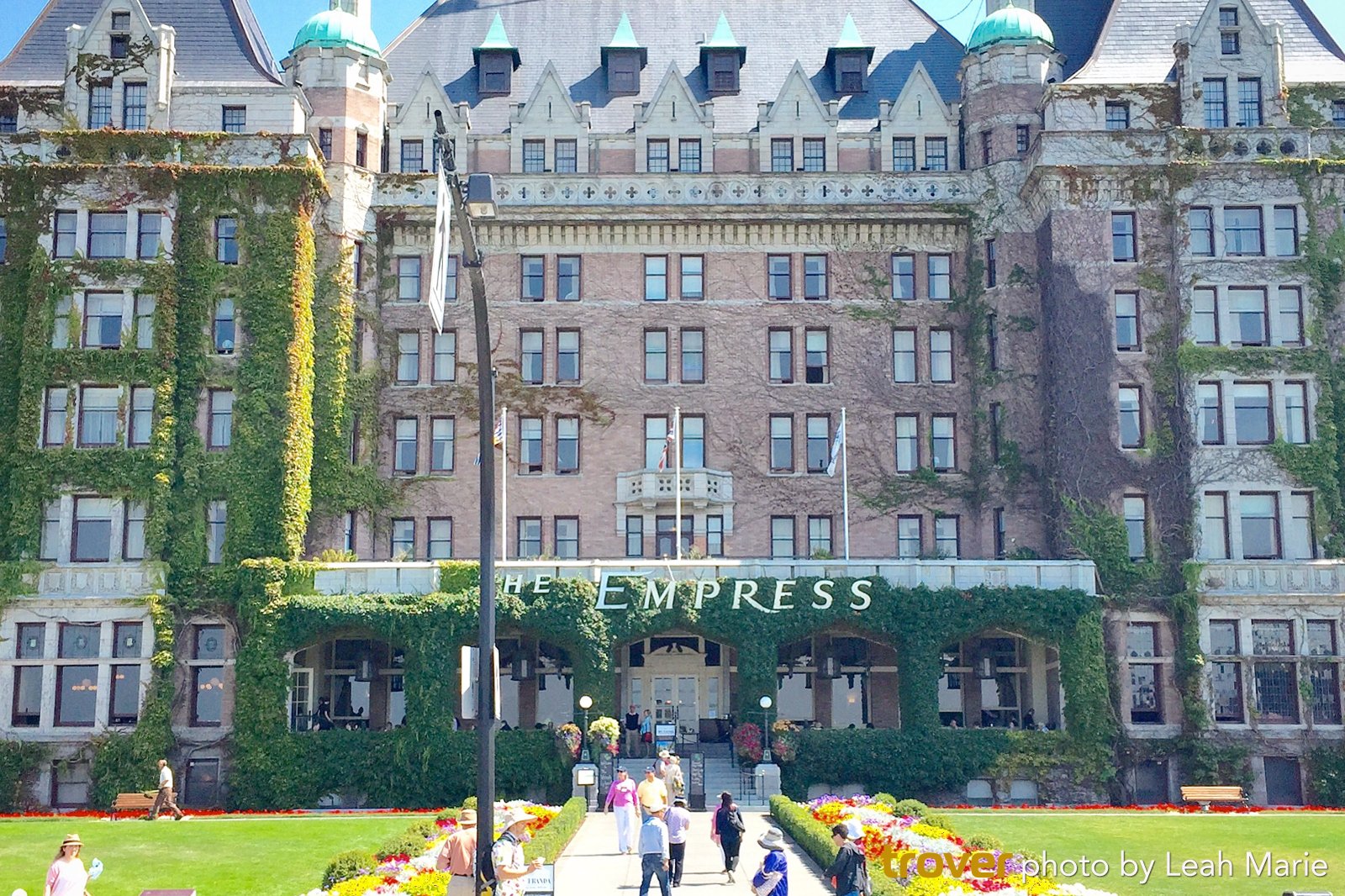 The Empress Hotel
A century-old hotel with unwelcomed guests
If you're looking for a hotel for your ghost-hunting trip in Victoria, you might as well start with the Empress Hotel. It was built in 1908, and the building's architect, Francis Mawson Rattenbury, is said to still roam the halls with his cane and checking out his grand design – apparently not letting a little thing like being killed by a carpenter's mallet get in the way of his work. His work ethic must be infectious, because some claim to have seen a maid on the 6th floor, still doing her cleaning chores long after her death. If there's a knock on your door, it could be an old woman in pyjamas who can't seem to find the room she stayed in a century ago.
Location: The Empress Hotel, 721 Government St, Victoria, BC V8W 1W5, Canada
Phone: +1 250-384-8111
Couples
History
Unusual
Group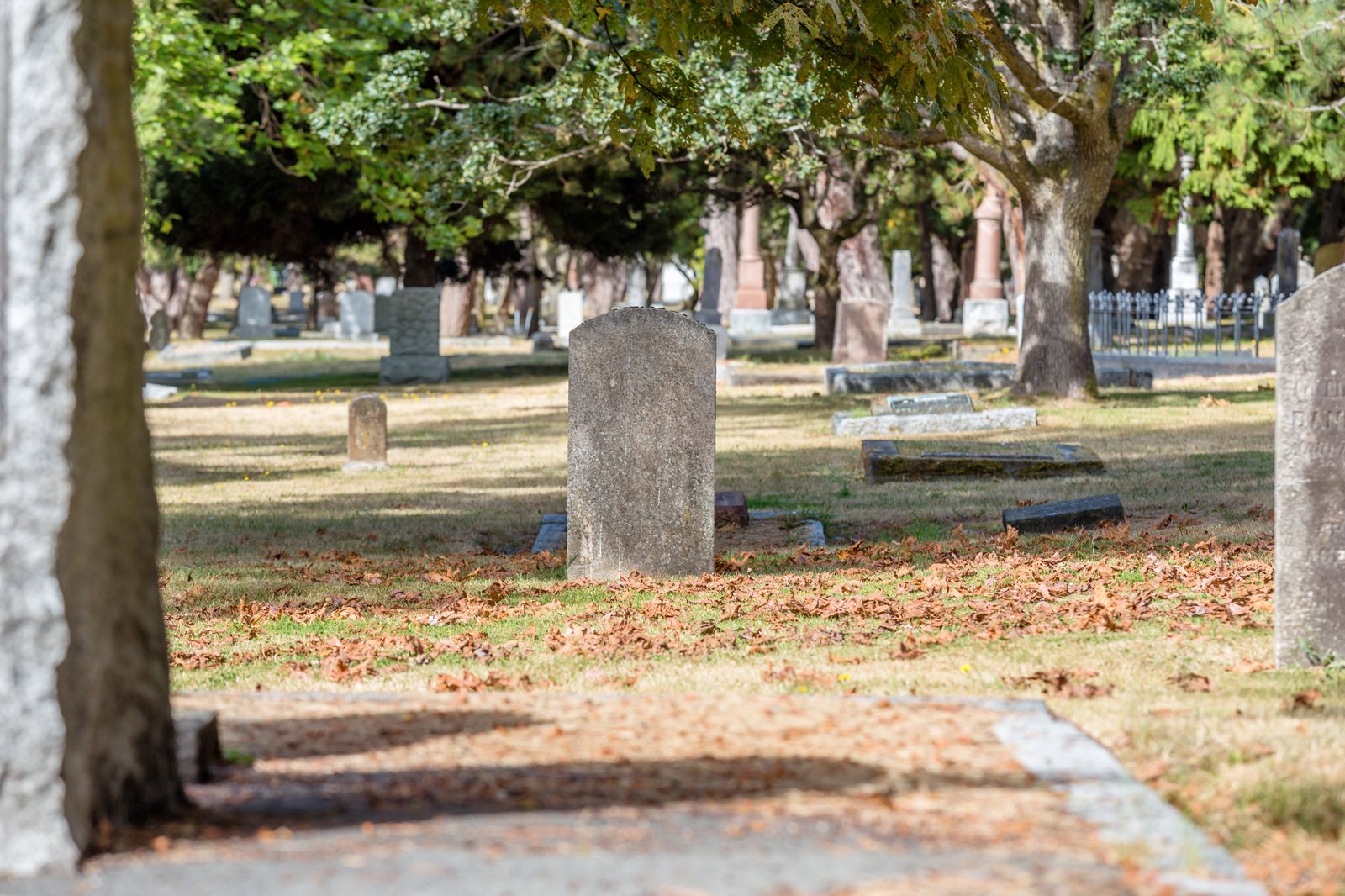 Ross Bay Cemetery
A beautiful Victorian-era final resting place
This might be the most beautiful place in Victoria... to rest in peace. Ross Bay Cemetery is laid out before a scenic backdrop of the Strait of Juan de Fuca. Carriageways wind through lush groves and past marble and granite monuments that bear silent witness to many of Victoria's notable figures. Burial grounds are generally not believed to be as haunted as places where the people died. However, locals say that several spirits roam here, including that of Isabella Ross, the ground's original landowner, who wanders around in white to admire the beautiful seascape.
Location: 1495 Fairfield Rd, Victoria, BC, Canada
Phone: +1 250-361-0600
Couples
History
Unusual
Group
photo by Michal Klajban (CC BY-SA 4.0) modified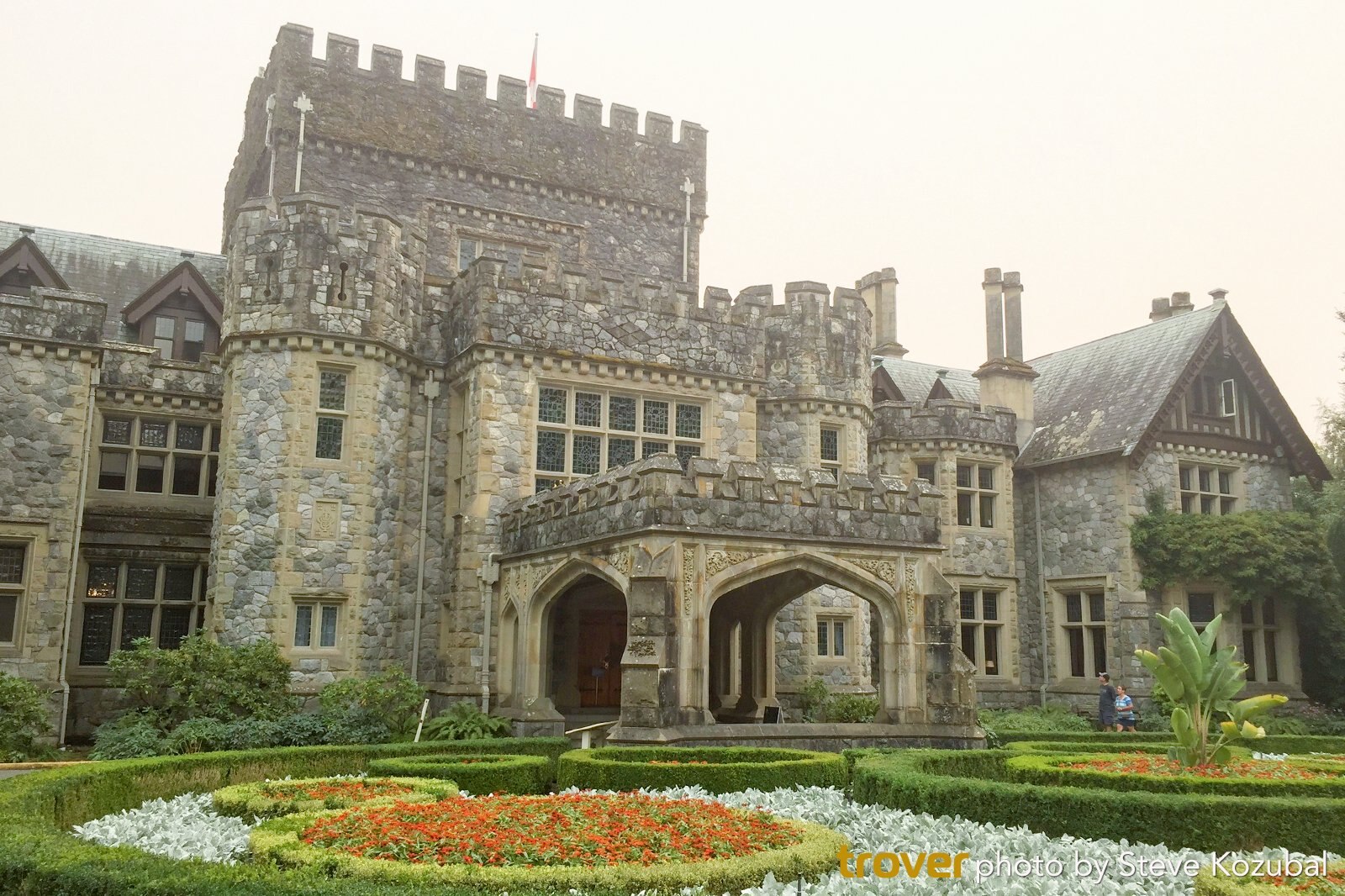 Hatley Castle & Gardens
Hauntings of Victoria's popular filming location
You can find this castle on Spook… I mean Sooke Road in Colwood. Hatley Castle is Victoria's 'movie star', having stood in as X-Mansion in several X-Men films. The well-preserved Edwardian-style building and its beautifully manicured gardens has had roles in other blockbusters, too. Following James Dunsmuir's death in 1920, the widow of the British Columbia industrialist and politician stayed at the castle, even long after her own death in 1937. Countless ghostly sightings of the couple have been reported at the castle, together with strange activities such as windows moving on their own.
Location: 2005 Sooke Rd, Victoria, BC V9B 5Y2, Canada
Open: Monday–Friday from 7am to 7pm, Saturdays and Sundays from 9am to 6pm
Phone: +1 250-391-2666
Couples
Families
Unusual
Group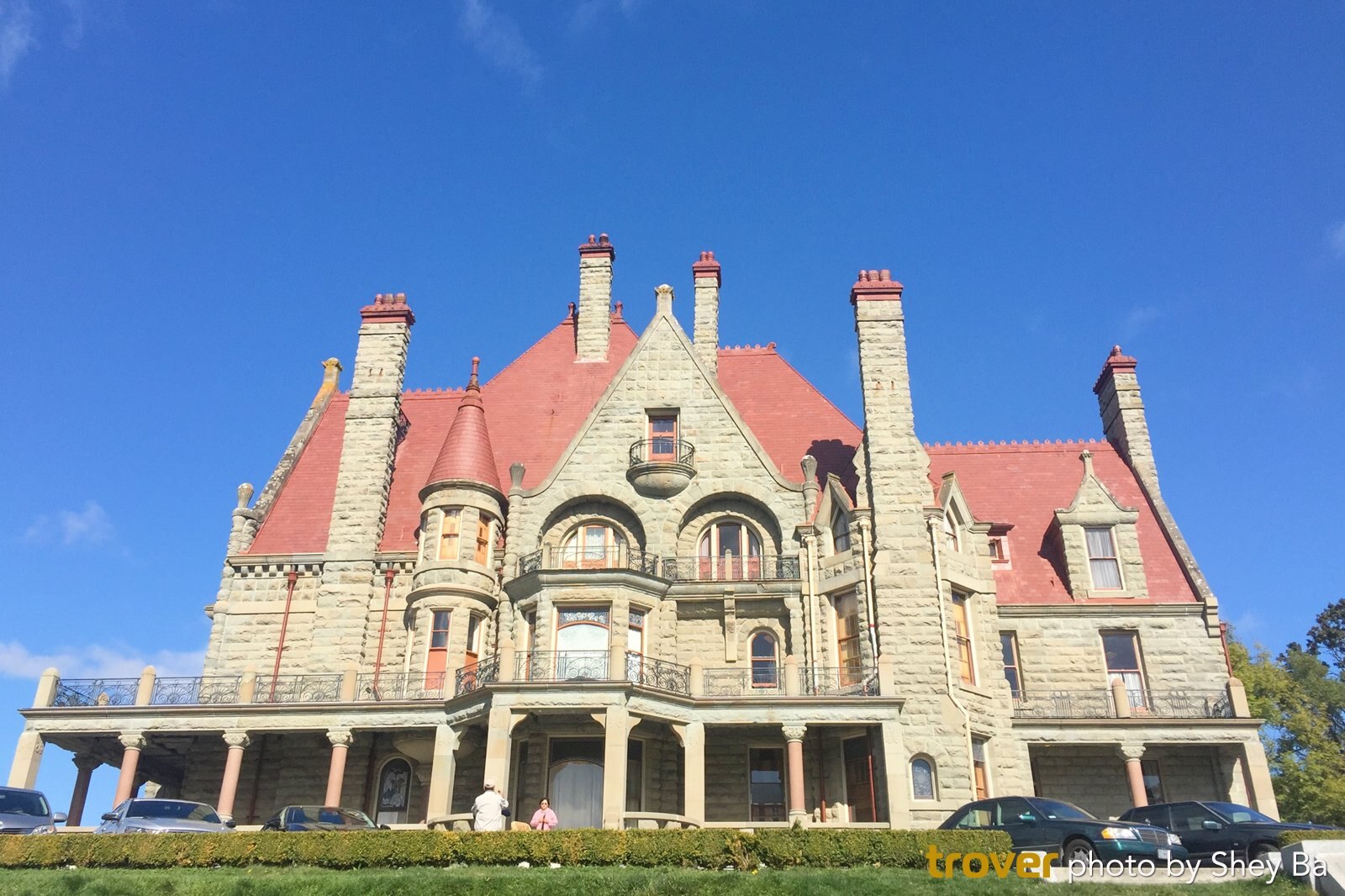 Craigdarroch Castle
An 1890 haunted house on a hill
This stately house was built by British Columbia's first self-made coal magnate, Robert Dunsmuir, father of James Dunsmuir who now haunts Hatley Castle. Restored over time, Craigdarroch Castle provides you with a glimpse into the privileged life in Victoria over a century ago. Despite the refurbishments, its late inhabitants still long for the cosiness of their ornate Victorian décor, the views through their stained-glass windows, and the walks down the many stairs of their castle. Paranormal activities range from self-moving objects to a piano that plays by itself when no one's around.
Location: 1050 Joan Crescent, Victoria, BC V8S 3L5, Canada
Open: Daily from 10am to 4.30pm
Phone: +1 250-592-5323
Couples
Families
Unusual
Group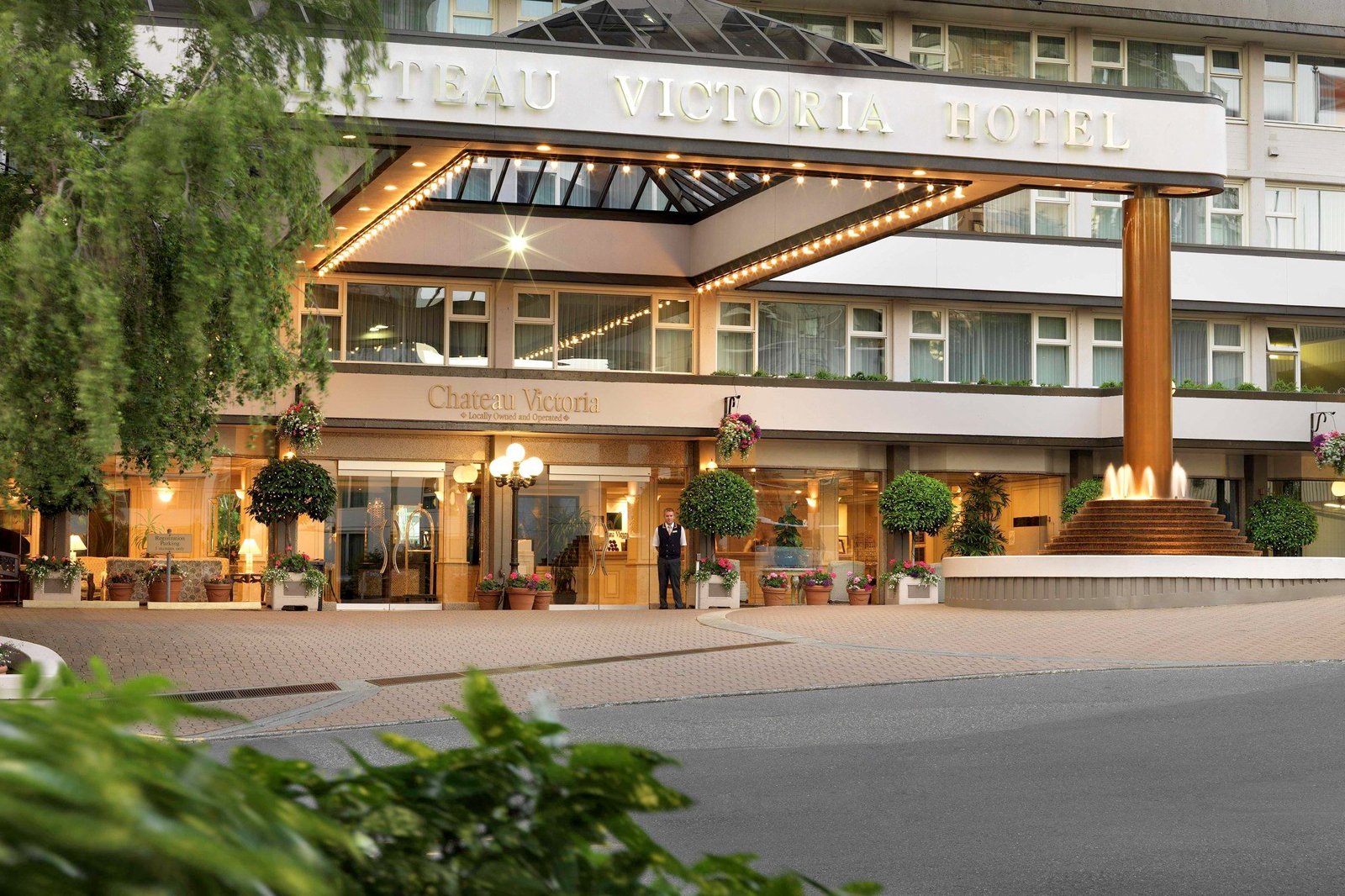 Chateau Victoria
The former white mansion of Victoria's 'parrot lady'
This hotel was formerly the mansion of the reclusive Miss Victoria Jane Wilson, who inherited her family's wealth and shared it with none other than her beloved pet parrot, Louis. The mansion changed hands several times since Miss Wilson's death in 1946, with strange incidents having been reported at what is now known as Chateau Victoria. These range from ghostly sightings said to be of Miss Jane Wilson, elevators stopping at certain floors without anyone selecting them, and doors opening or closing on their own.
Location: 740 Burdett Ave, Victoria, BC V8W 1B2, Canada
Phone: +1 250-382-4221
Couples
Families
Unusual
Group
St. Ann's Academy
A former convent where ghostly nuns wander
There've been spooky movies made about ghostly nuns, and St. Ann's Academy and Auditorium might've inspired many of them. The academy dates back to 1858, when it was built as a Roman Catholic cathedral, before being turned into a convent school about 28 years later. Nine sisters were buried at the onsite cemetery. Witnesses have reported dark figures lingering in the doorways of the convent or wandering through the grounds, as well as unexplained sounds like choral singing in the dead of night.
Location: 835 Humboldt St, Victoria, BC V8V 4W8, Canada
Open: Tuesday–Sunday from 10am to 4pm (closed on Mondays)
Phone: +1 250-953-8829
Couples
Families
Unusual
Group
photo by Michal Klajban (CC BY-SA 4.0) modified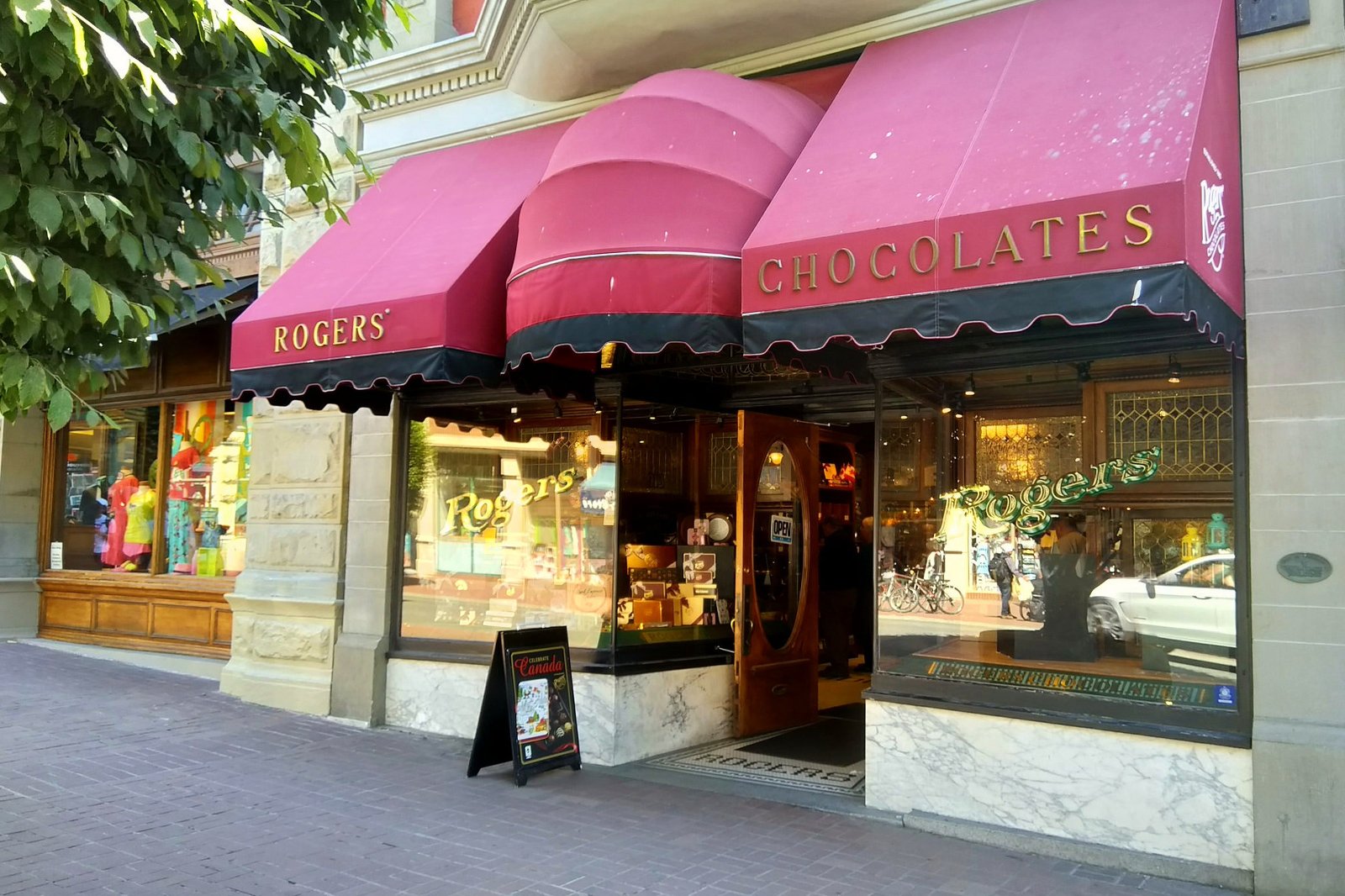 Rogers Chocolates
A place for your sweet tooth and goosebumps
When you're looking for a nostalgic place to please your sweet tooth in the Old Town district of Victoria, you can drop into Rogers Chocolate on Government Street, which some consider a national treasure. The founders, Charles and Leah Rogers, were known to have a habit of sleeping in their shop's kitchen. Married to their work as much as each other, they seemingly never understood the word 'retirement'. The late couples' hands-on approach is said to live on as candy and chocolate displays often get mysteriously rearranged.
Location: 913 Government St, Victoria, BC V8W 1X5, Canada
Open: Daily from 9.30am to 7pm
Phone: +1 250-881-8771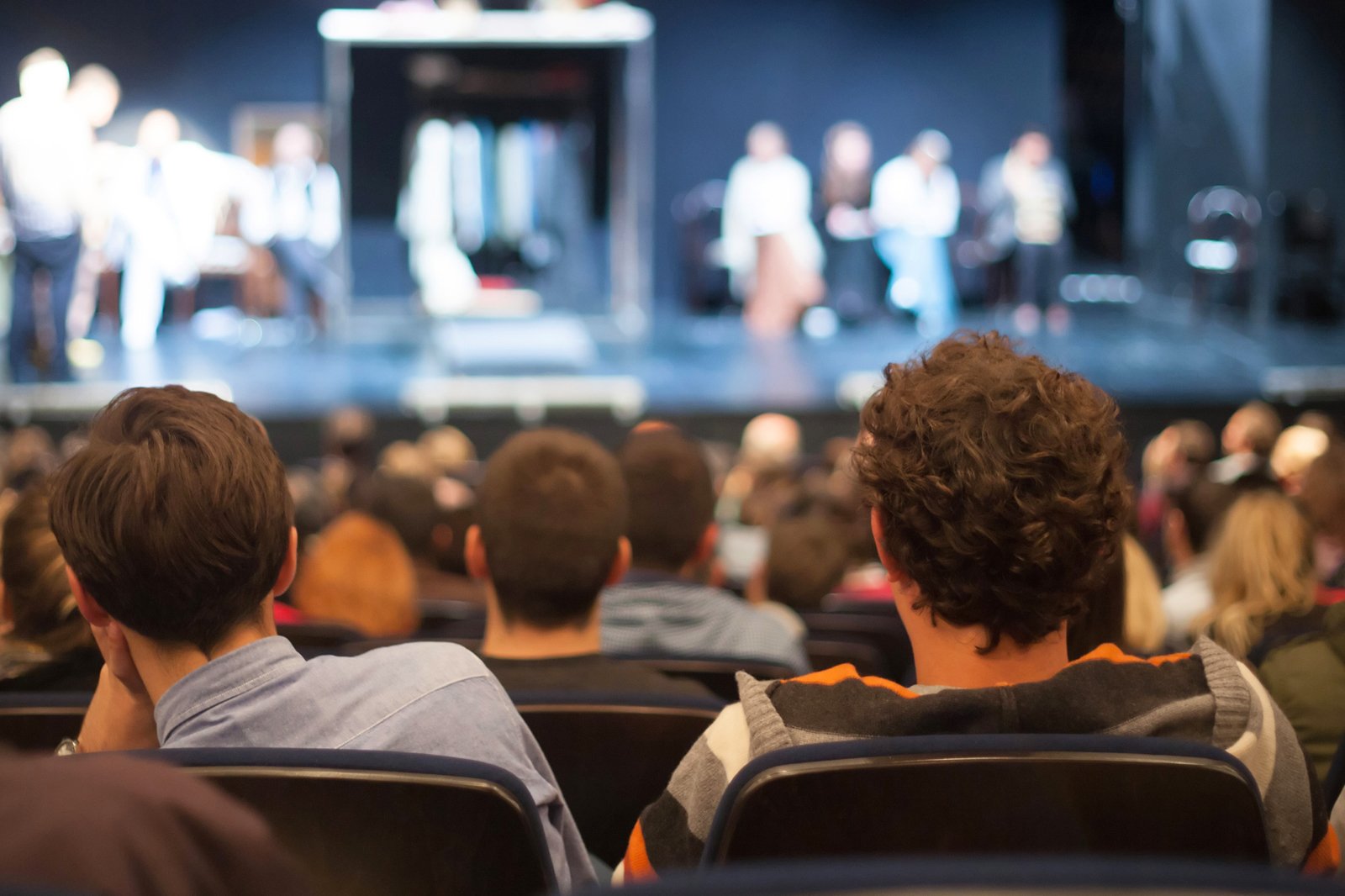 Langham Court Theatre
Victoria's community theatre with ghostly inhabitants
As one of the longest running community theatres in Western Canada, Langham Court has presented thousands of stunning stage performances since 1929. When you're watching a show, you might find that a female ghost is sat in the audience with you, or even blending in with the cast on the stage. Some say she's the spirit of a stablehand who used to work at the former carriage house and barn there.
Location: 805 Langham Ct, Victoria, BC V8V 4J3, Canada
Phone: +1 250-384-2142
Couples
History
Unusual
Group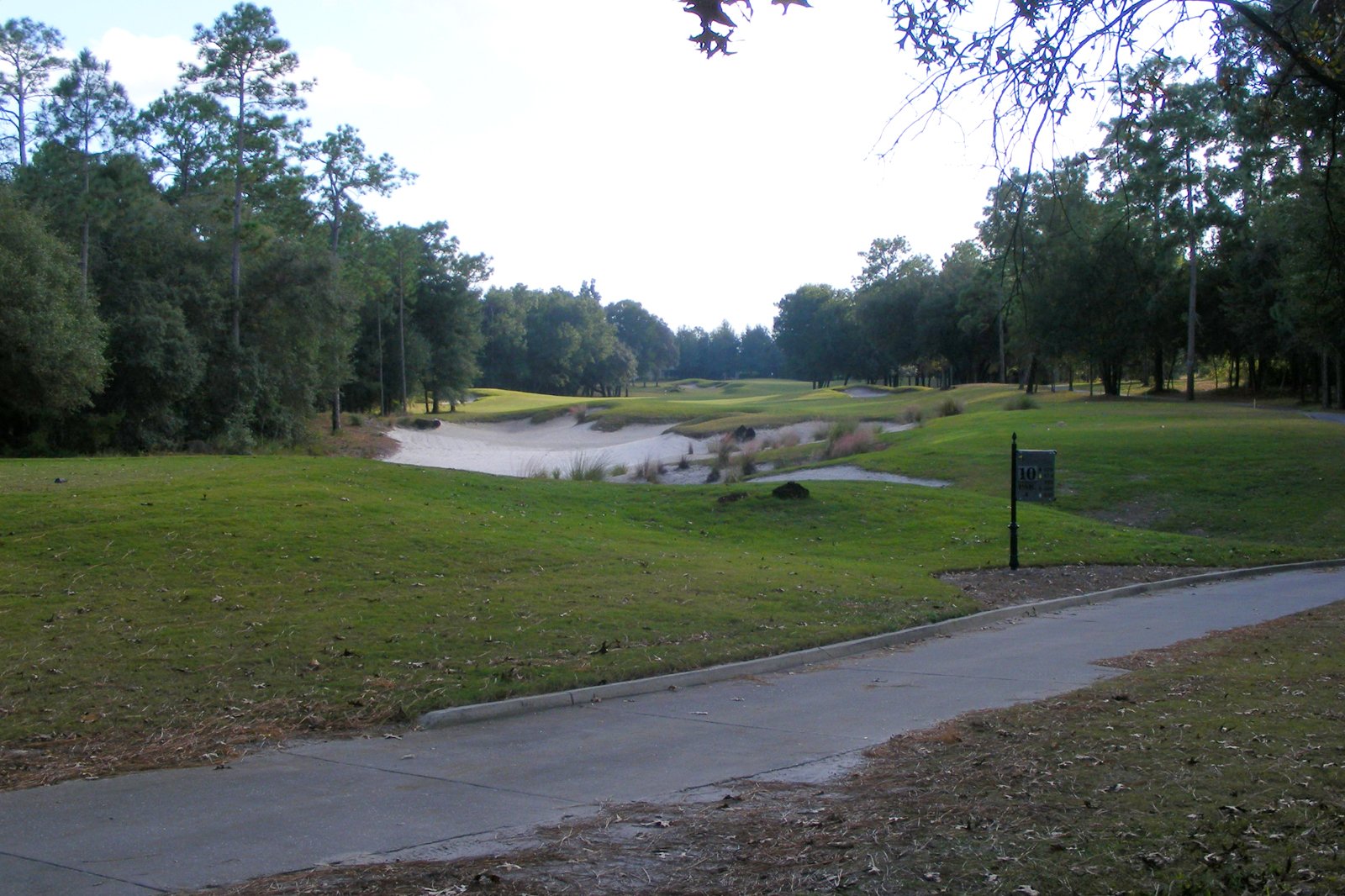 Victoria Golf Club
Take a swing on Victoria's iconic, scenic greens
Oak Bay is one of Victoria's oldest neighbourhoods, best known for its historical British charms and the iconic Victoria Golf Club (a former crime scene). Back in 1936, the remains of a woman who went missing were found near the golf course's 7th hole. Her husband had been suspected of murdering her, but his body was found there a month later. The urban legend goes that their spirits still roam the greens. Just looking at the club's old building can give you the creeps.
Location: 1110 Beach Dr, Victoria, BC V8S 2M9, Canada
Open: Daily from 9am to 7.30pm (Fridays until 8.30pm)
photo by Gamweb (CC BY-SA 3.0) modified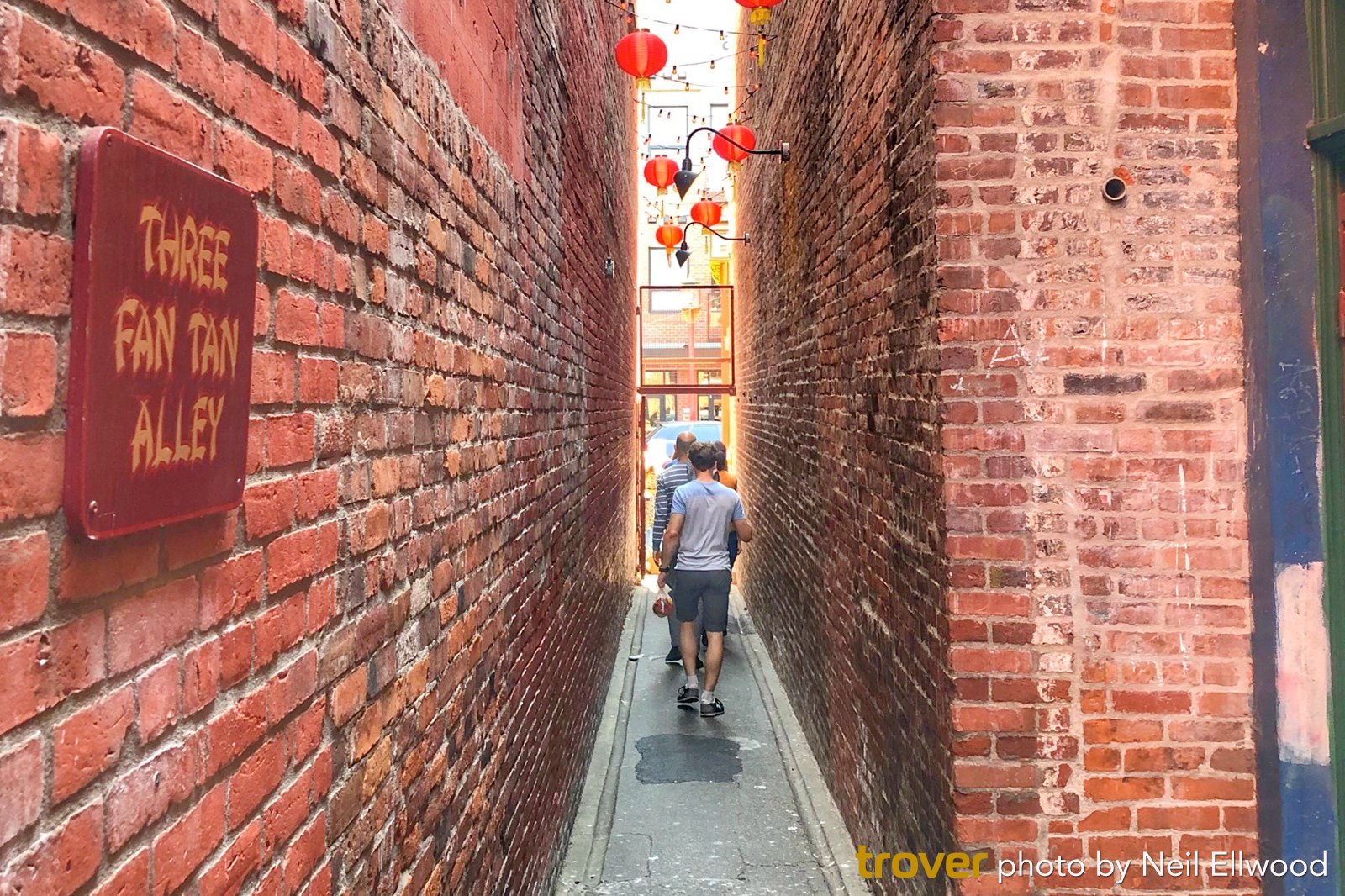 Fan Tan Alley
A tight squeeze through haunted Chinatown
Fan Tan Alley in Victoria's Chinatown used to be lined with brothels and gambling spots during the height of the 1858 Fraser River Gold Rush. Today, a row of specialty shops has taken over the narrow 5-ft-wide passageway. However, an old and crazy tale of love and murder lingers – that of a boy's rejected marriage proposal to a slave girl. In a twist of events, he lopped off her head with a cleaver before running frantically through the alley to hide. He was captured but eventually hanged himself. Some say he now haunts the alley as a shadowy streak, still trying to evade his captors.
Location: Fan Tan Alley, Chinatown, Victoria, BC, Canada