10 Instagrammable Places in Brussels
Most Photographed Spots in Brussels
Brussels attracts photographers, professional and aspiring alike, with its towering Gothic cathedrals, Art Deco taverns, and guild houses. The city's UNESCO-listed square is always bustling with activities, including art installations, street performances, and open-air markets all year round. With our list of Instagrammable places in Brussels, you're bound to please your followers with gorgeous shots of modern and historical architecture, Belgian fries and beers.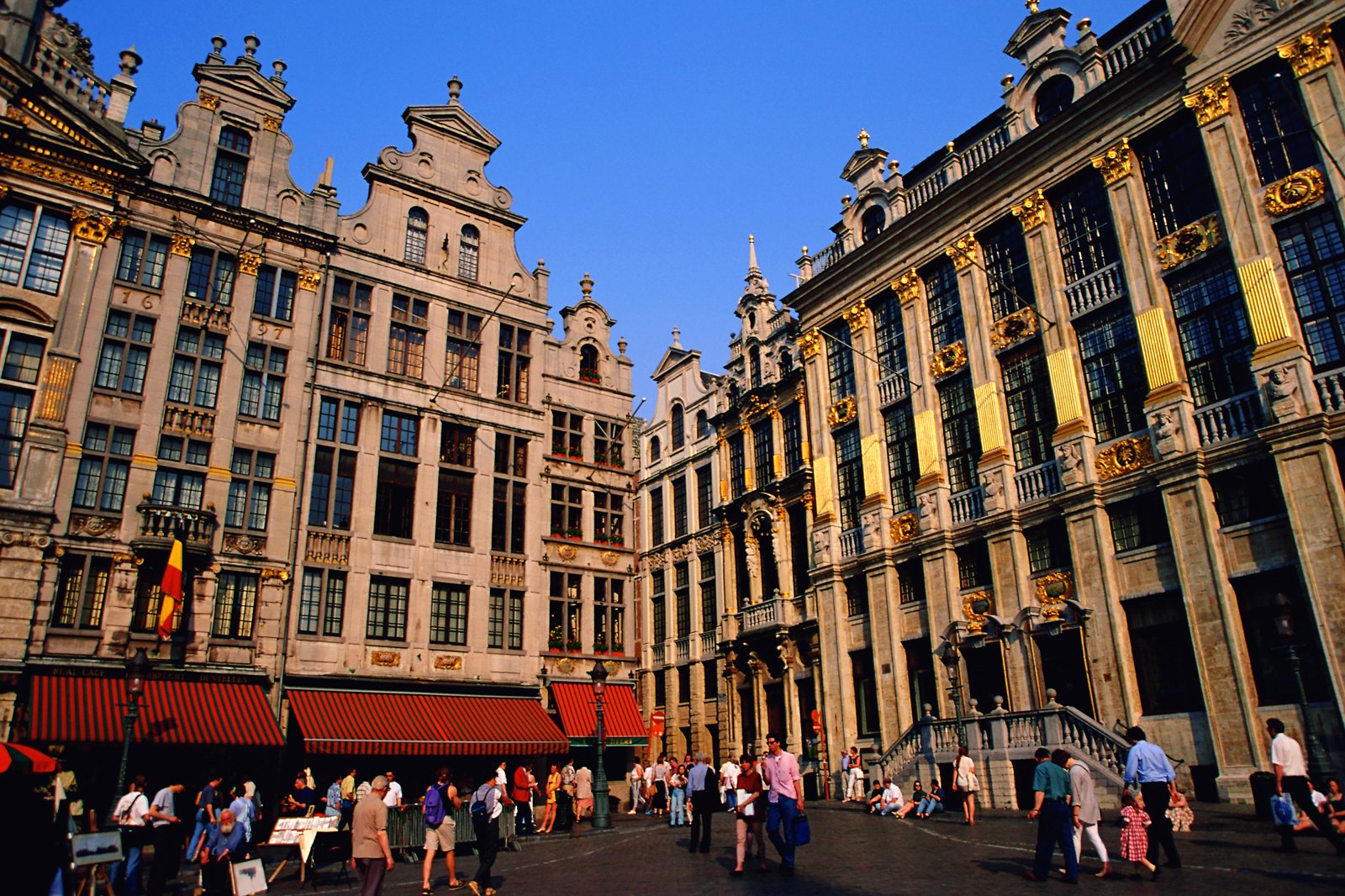 The quintessential Instagram shot of Brussels is holding a fresh waffle with the Grand-Place in the background. You can get your hands on this Belgian dessert from the many street stalls within the area. The best way to take a photo is during the day, in front of the Town Hall's striking façade.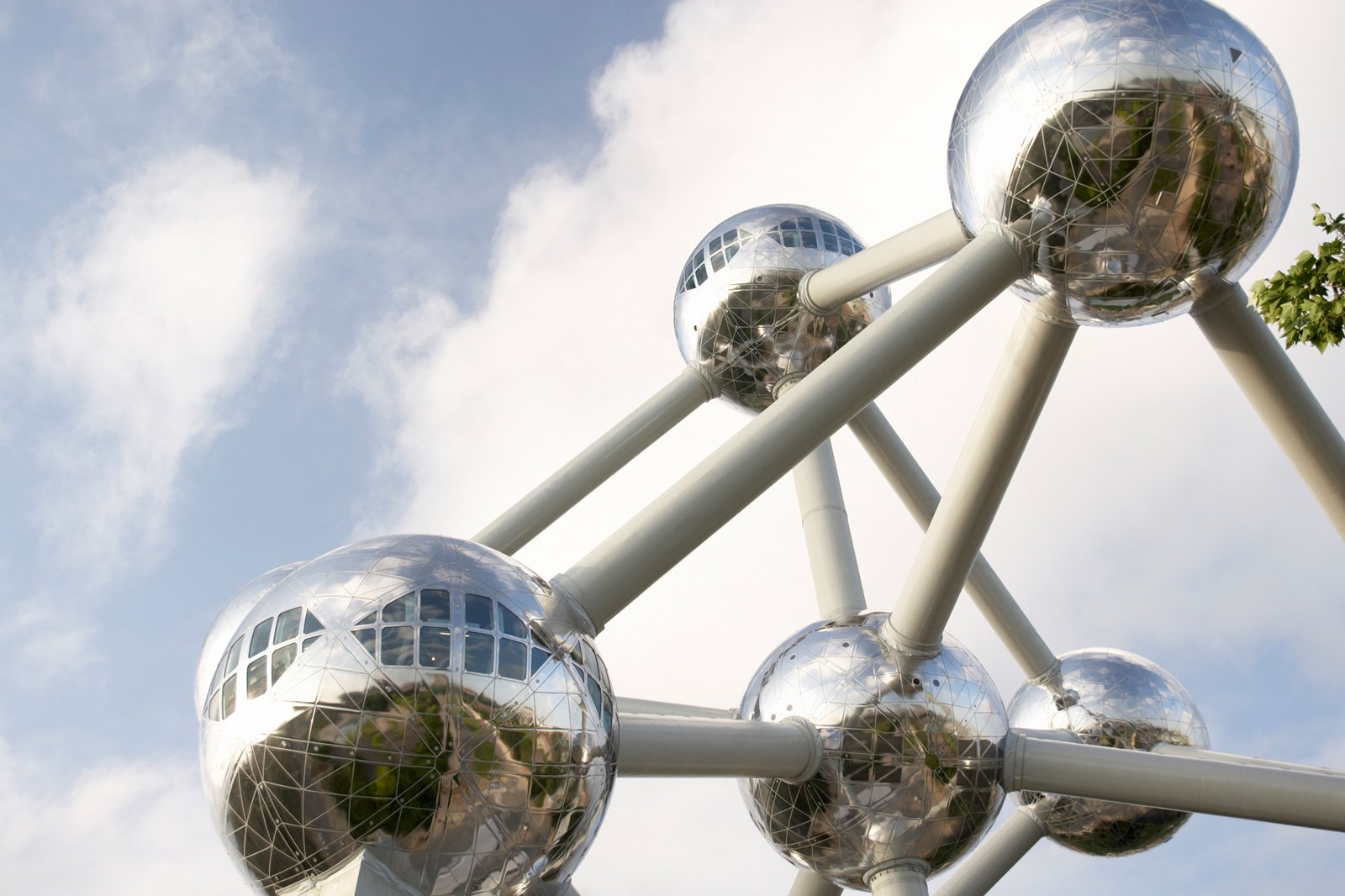 A futuristic building surrounded by lush gardens, The Atomium is another popular spot for photography. Inside, you can take the futuristic-looking escalators to see exhibitions, or strike a pose outside, right in front of 102-metre-tall structure.
Couples
Families
Photo
Unusual
A cone of piping hot frites
Fill your tummy and Instagram feed with frites (Belgian fries topped with mayo) served in a paper cone. This Belgian staple is available at many street stalls near tourist attractions – locals often recommend Friterie de la Barrière, which occupies a sleek, all-black store in Saint-Gilles.
Couples
Families
Photo
Food
Single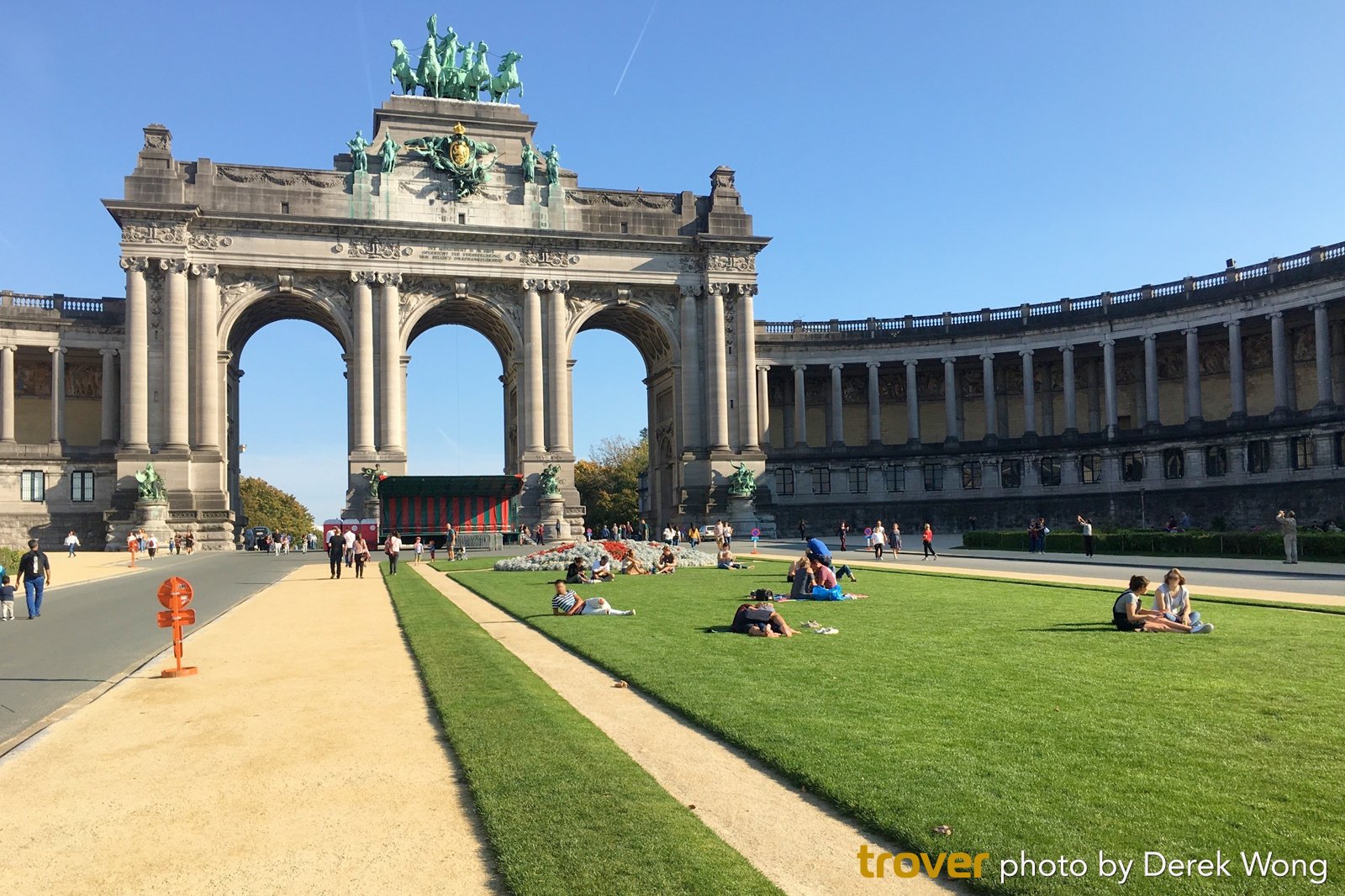 Arcade du Cinquantenaire is a monumental arch in the middle of Parc du Cinquantenaire. Built in the early 1900s, this impressive structure is made of iron, glass and stone, with a bronze sculpture of a quadriga (chariot) known as Brabant Raising the National Flag.
Couples
Families
History
Photo
Single
Group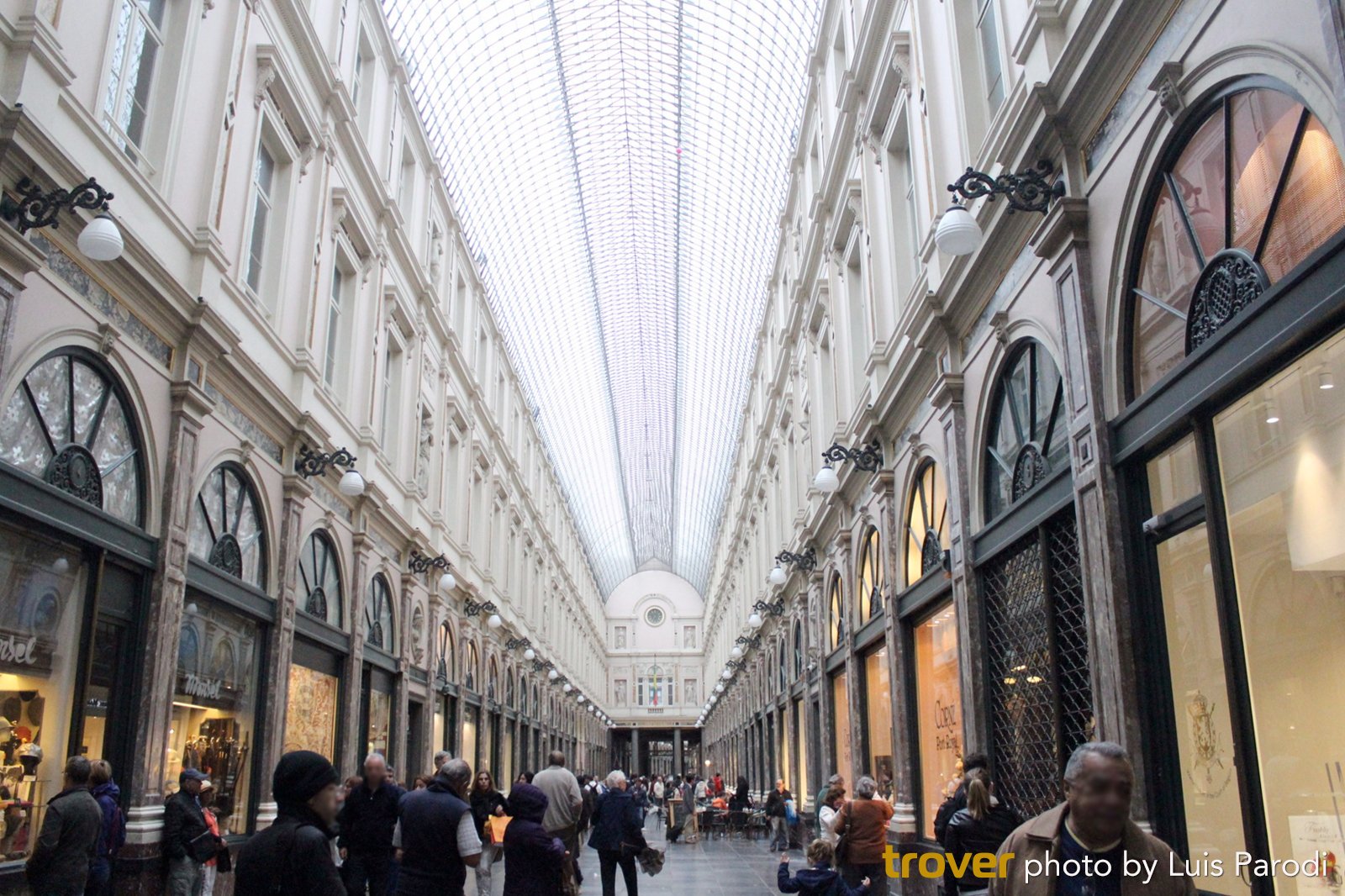 Galerie Royale Saint Hubert
A 19th-century shopping arcade near Grand-Place, Galeries Royales Saint-Hubert features intricate storefronts and a glass-covered roof that draws in natural light. Visit in the early morning to capture the arcade's stunning interior without the crowds.
Couples
Families
Shoppers
Photo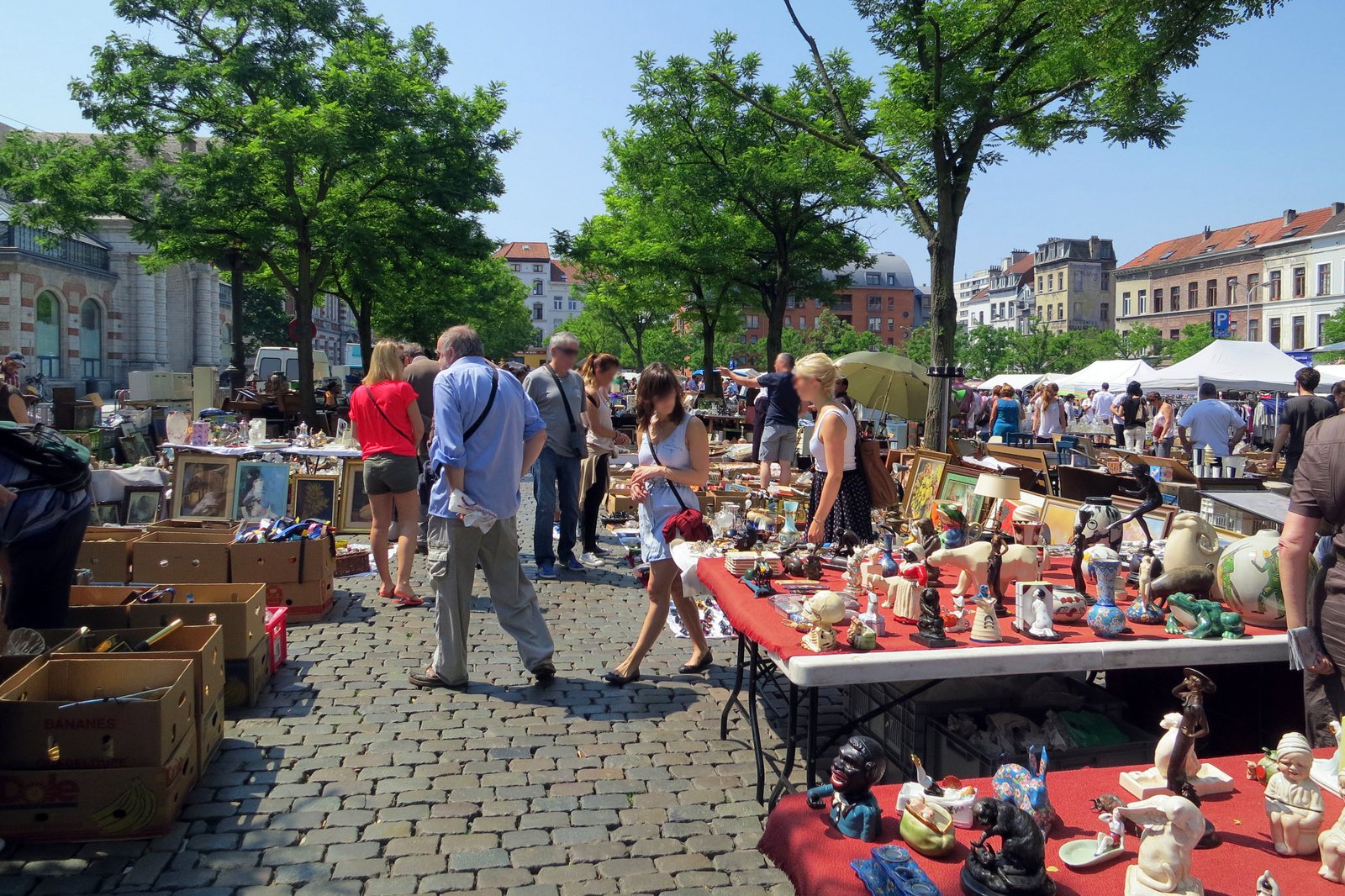 Brussels' Les Marolles district date back to the Middle Ages, and is known for vintage shops lining its cobblestoned streets. If you're into street photography, visit the district's flea market in Place du Jeu de Balle to snap photos of colourful open-air stalls selling a variety of second-hand goods.
Couples
Families
History
Photo
Single
Group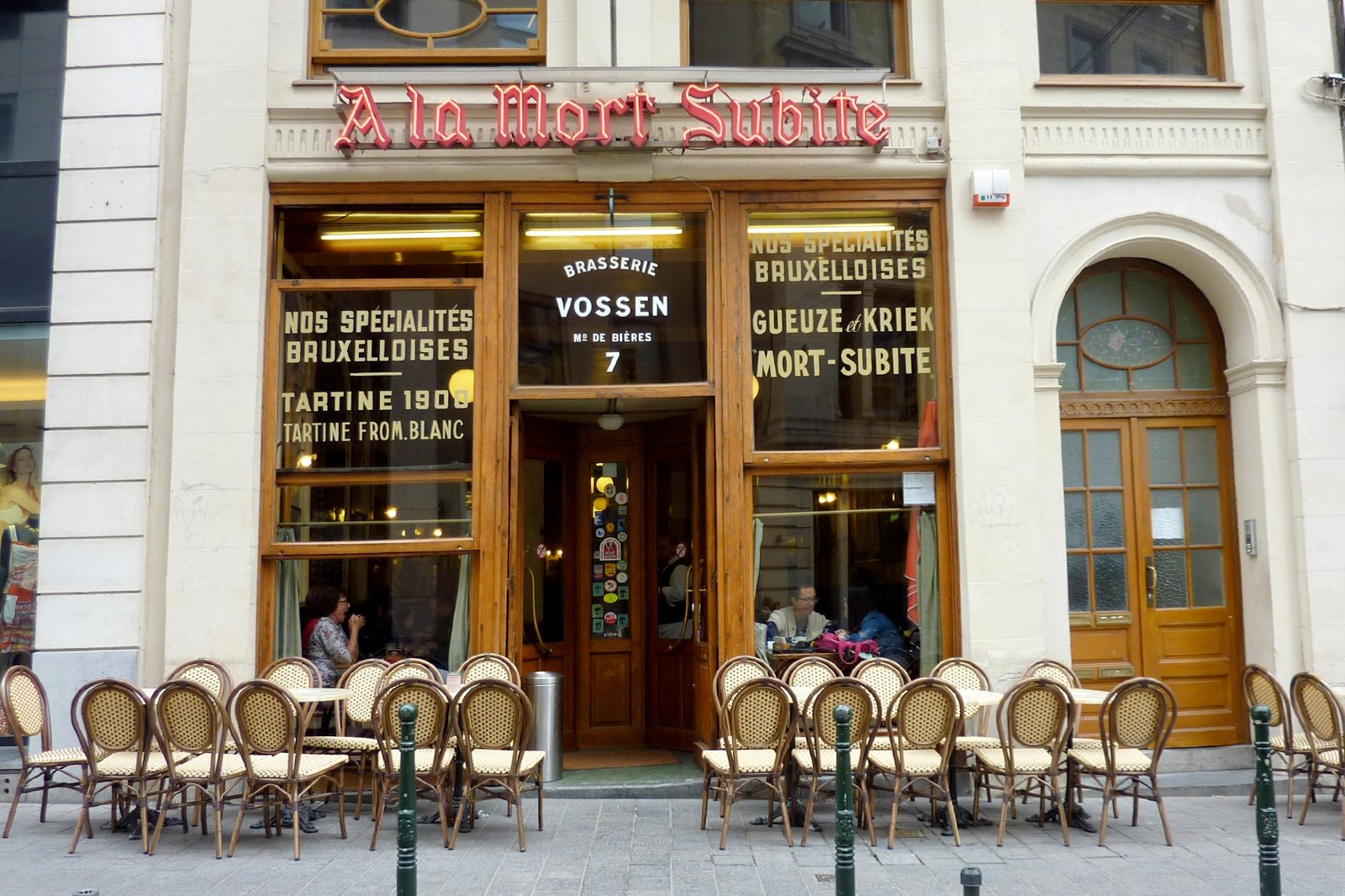 Grabbing a drink at one of Brussels' many craft beer bar is part of getting a lovely photo for your Instagram feed. The area surrounding Galeries Royales Saint-Hubert has plenty of classy establishments, including Art-Deco taverns A La Mort Subite and L'Archiduc.
photo by Patrick Despoix (CC BY-SA 4.0) modified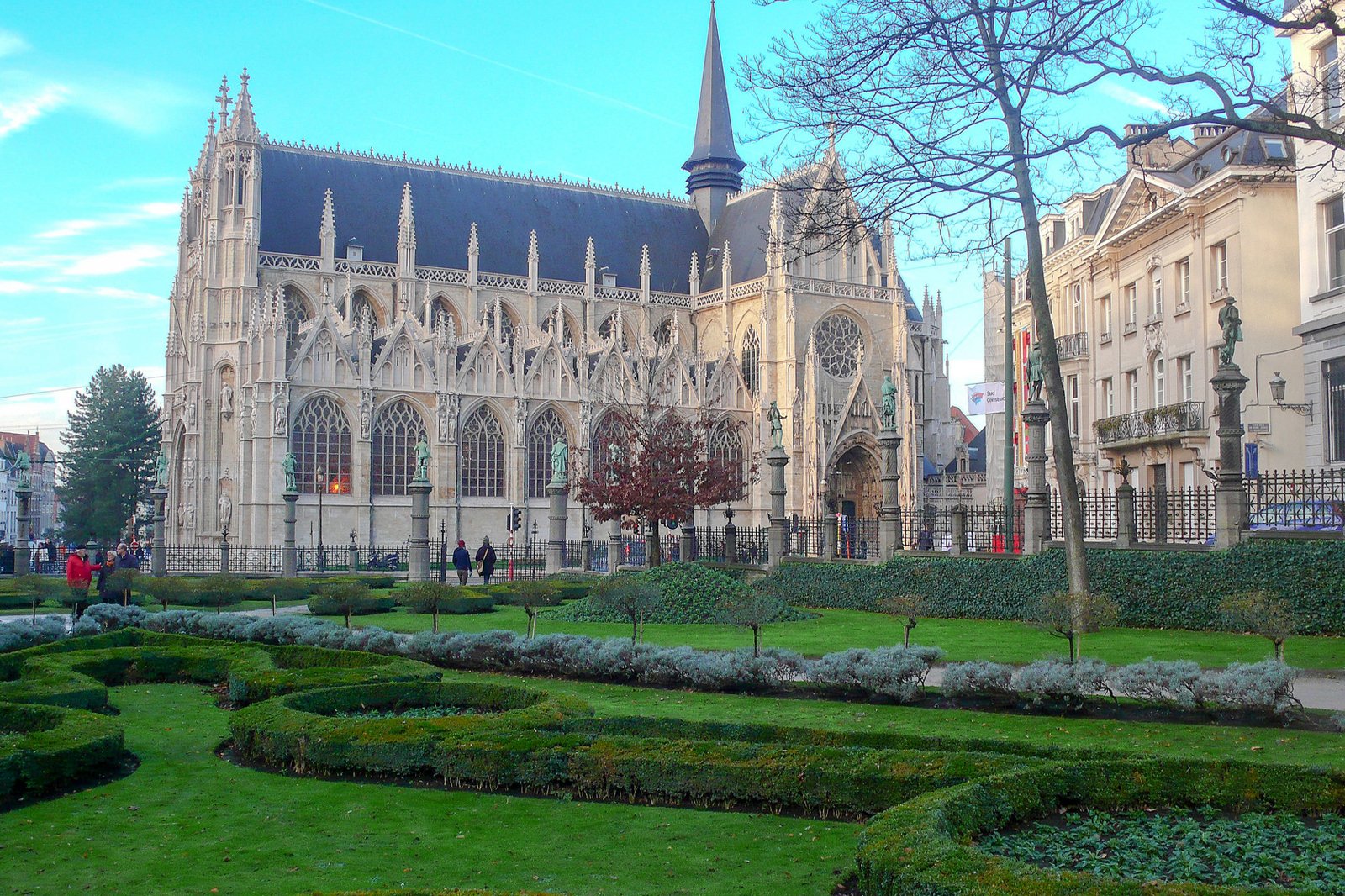 Go for a walk in the Sablon district and you're bound to stop for photos at each corner. Its 2 squares, called Grand and Petit Sablon, are lined with 15th-century historical structures, quaint storefronts, and landscaped gardens. Popular spots include Egmont Palace, Eglise Notre-Dame du Sablon, and the neo-Renaissance Square du Petit Sablon.
Couples
Families
History
Photo
photo by William Murphy (CC BY-SA 2.0) modified
Subway stations typically aren't Insta-worthy, but Pannenhuis in Laeken proves to be an exception. The metro station features asymmetrical wall designs, light fixtures, and art pieces in striking red. You can find many subway art in Brussels, but many agree that Pannenhuis is the city's most picturesque station.
Couples
Families
Photo
Single
photo by Karmakolle (CC0 1.0) modified