Hotels & Accommodation in Cortina d'Ampezzo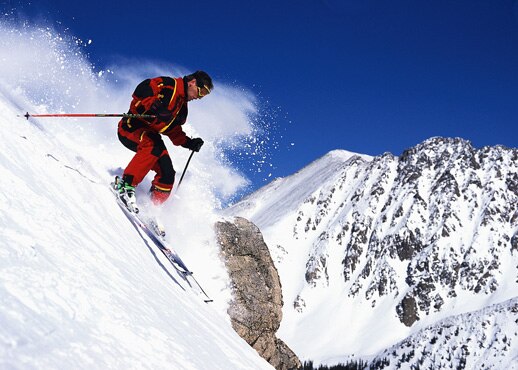 Search Cortina d'Ampezzo Hotels
Find out more about Cortina d'Ampezzo
Best Cortina d'Ampezzo Hotels
Cortina d'Ampezzo Hotels

Cortina d'Ampezzo lies in the Dolomite mountain range, and is well known by ski fanatics everywhere for its vibrant, fun packed après–ski scene, as well as the breathtaking views on offer from the nearby peaks and slopes. The stunning location has seen its fair share of film crews over the years too, with James Bond and Cliffhanger both having scenes shot here. You'll find an opulent crowd frequents the town, with many of Europe's high flyers paying a visit in the winter.

Things to see

Skiing and snowboarding is the name of the game in Cortina d'Ampezzo, and there's two ski lifts that will take you up into the crisp, clean mountain snow. The area forms part of the Dolomiti Superski region, which also boasts the world's biggest ski carousel linking around 12 different resorts. Suffice it to say, whether you enjoy expert runs, cross country skiing, or are just a beginner, there's more than enough to enjoy here. The indoor Olympic stadium is definitely worth a visit too, where you can catch a game of high octane hockey, or simply enjoy the fact you've trodden James Bond's footsteps – scenes were filmed here for the classic flick For Your Eyes Only. While Cortina is most notably a ski resort town, there's a surprising amount to do in the warmer months too. There's the pristine local golf club, and hiking the hills is a great experience, especially with a picnic in tow.

Hotels in Cortina d'Ampezzo

As you might expect from such a popular resort town, there's a huge amount of hotels in Cortina d'Ampezzo to choose from. With a range of facilities to accommodate the tired skier or luxury seeker, Cortina d'Ampezzo hotels are often equipped with gently bubbling spas, steaming saunas and plenty more besides. In the summer, you can take advantage of bicycle hire for winding your way along the mountain trails, and there's also free WiFi access at the majority of Cortina d'Ampezzo hotels too. Whether you're visiting with the family, a partner, or alone, you'll find more than enough to make your stay a delight.

Where to stay

If you want to be close to the all night partying of the après–ski scene here, then staying near the Olympic stadium can be a good choice, as you'll be a short walk from the centre of the town. Enjoying a lazy, indulgent evening meal, followed by a few chilled drinks will be easy and convenient. Die hard skiers might want to consider the southern section of the Via Olimpia, as the Faloria ski lift is very close by. You'll also still be near the bustle of the centre. Summer visitors and luxury seekers should head to Via Floria.

How to get to Cortina d'Ampezzo

Being nestled in the mountains means that Cortina isn't accessible by train, but you can ride the railway to Calalzo di Cadore and get a bus from there. The resort is also well connected by road to a number of airports. You can fly into either Venice or Innsbruck in Austria, before hiring a car or hopping onto a pre-booked airport transfer. Getting around Cortina itself is easy on foot, and the ski lifts will do all the work when it comes to reaching the slopes. Local taxis are available if needed.