Hotels in Jesolo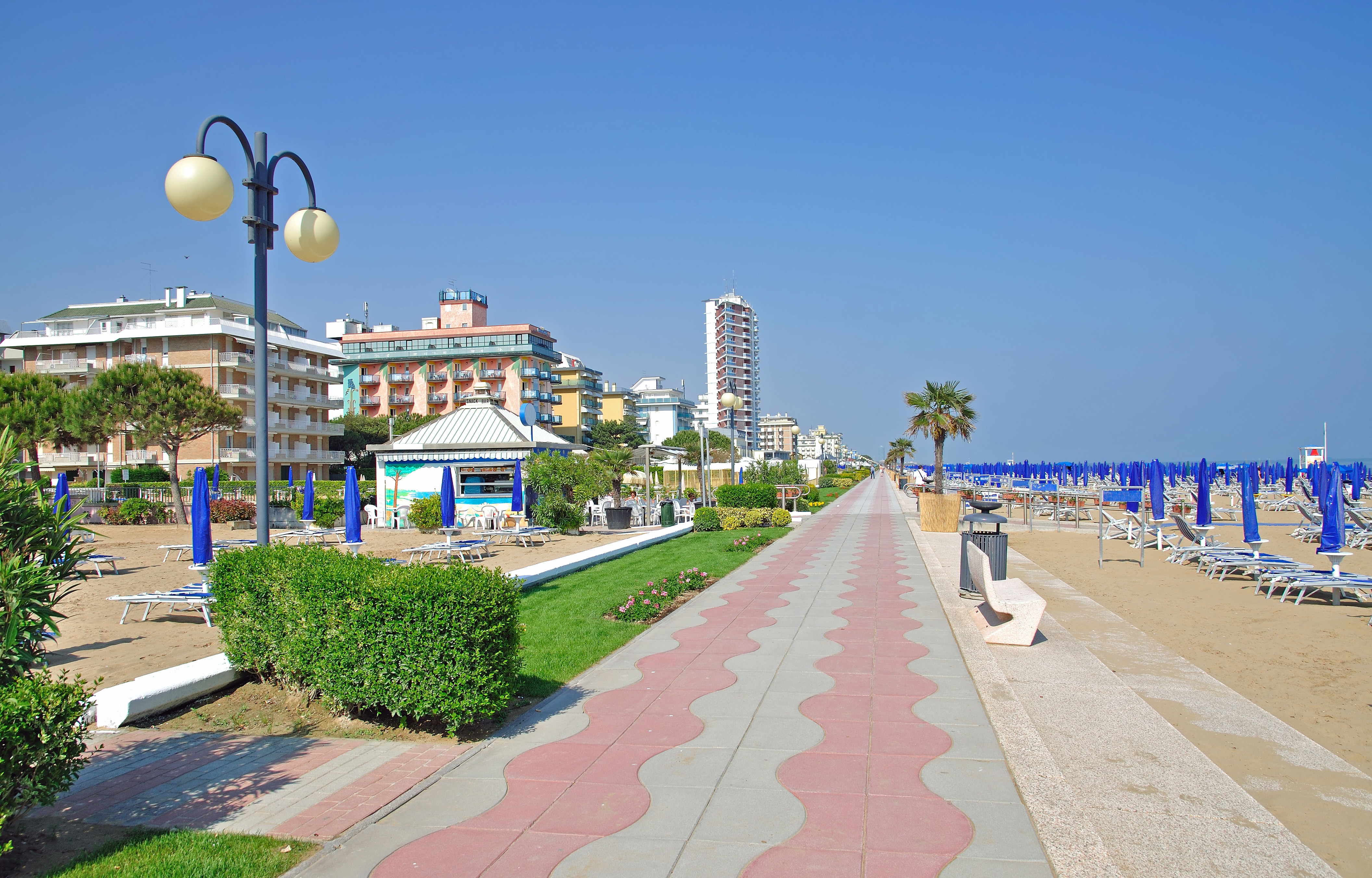 Find out more about Jesolo
Best Jesolo Hotels
Jesolo Hotels

Perched on the Adriatic Sea and in the Veneto province of Italy, Jesolo is dazzling and has one of the longest strips of coastline in Italy. With bright yellow sands cascading into the pure blue of the water, the city is a popular summer getaway within touching distance of Venice - the jewellery box of Northern Italy. Jesolo is also split into 2 parts, with the inland Jesolo Centro as well as the rolling Italian countryside only a short bike or car ride away from the glistening coast.

Things to see

Start your morning with an early trip to the local Sea Life aquarium close to Piazza Drago, and spend a few hours immersed in an underwater world of adventure ideal for children and adults alike. Aqualandia is also a must see attraction, with its exuberant range of slides and rides making it one of the largest and most famous water parks in Europe. Tropicarium Park houses over 400 different animal species, from predator sharks and crocodiles to primates and reptiles houses. To unwind from the mornings' activity, Cappannina Beach is the best in the area. Float in its clear, invigorating waters free from noisy water sports and crowds, before heading to a sumptuous Italian eatery in the evening to dine with the sway of the waves as your soundtrack. If all of this gets you into party mood, then make a beeline for one of the city's famous disco clubs, with Il Muretto a particular highlight.

Hotels in Jesolo

Luxury hotels in Jesolo are a dream setting for a romantic break, and come with a range of the finest amenities to make your stay one of complete decadence. Dine on authentic cuisine in the on-site restaurants; unwind in the evening with satellite TV before drifting into a relaxing sleep; and savour expansive views of the Red Sea and beach below. Family Jesolo hotels also abound, many coming with all-inclusive meals, children's pools and free WiFi. Cheaper budget options can also be found, available with ensuite facilities, sea views, and a great coastal location.

Where to stay

The vast majority of Jesolo hotels are situated within walking distance of the coast, with many of the more upmarket options sitting on the doorstep of the beach. From here, most of the attractions are reachable by bike and many hotels offer a bike-hire service. To be situated closer to the islands of Venice, there are a range of accommodation options towards the southern end of Jesolo, where you can catch a range of river buses and boats to the sparkling Venetian islands. For some peace and serenity, you can always head to the centre and more outer-lying parts of Jesolo to be close to the River Sile and the vineyard laden landscape of Northern Italy.     

How to get to Jesolo

The Marco Polo Venice Airport has connecting flights from all over Europe and is the main point of entry to Jesolo. From the airport, there is a dedicated bus service to Jesolo Lido Bus Station which is a 5 minute walk from the main street and the beaches. If you're arriving by car, then, if possible, avoid arriving at weekends as traffic is notoriously hectic.