Hotels & Accommodation in Catania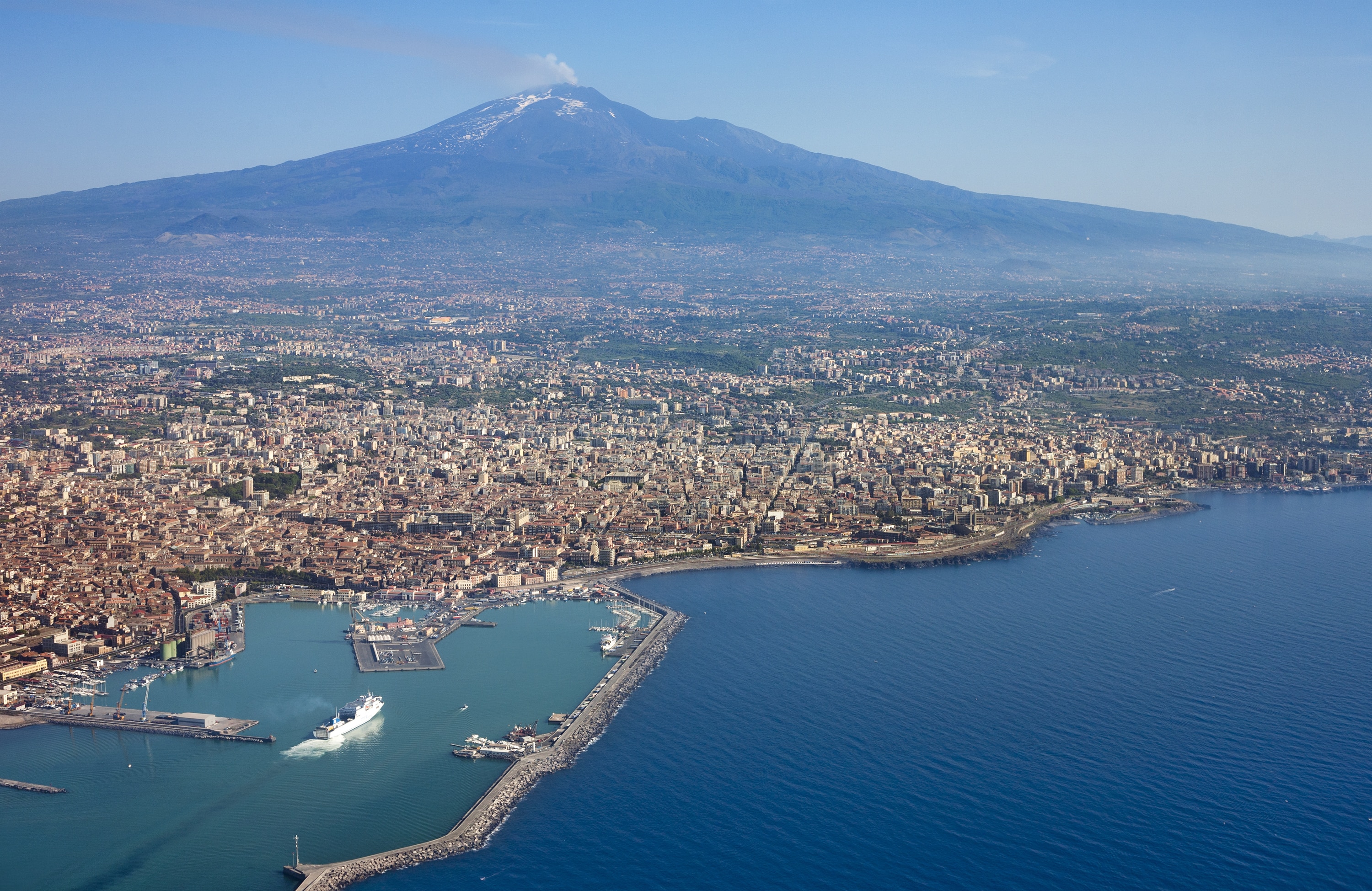 Find out more about Catania
Best Catania Hotels
Catania Hotels

In the shadow of Mount Edna volcano, the Sicilian city of Catania sits on a long stretch of sandy beach, with many volcanic rocks to be spotted amongst the clear waters. The city itself has sophisticated style, with chic cafés, upmarket restaurants, and traditional European style squares decorated with fountains. You can also explore the rich history of the area, with cathedrals and monasteries to wander around, and the decadent art styles of many different eras.

Things to see

Catania Beach is regarded as one of the most beautiful in Scilly, with a long sandy beach, and the calm, clear waters of Ionian Sea for swimming. Along the palm tree lined promenade you'll be able to see the surrounding mountains, and can stop for a drink at one of the upmarket bars and restaurants that overlook the sea. Catania Cathedral is one of the major attractions in the city, with 12th century features and intricate Baroque styling. You'll see high domes with golf leaf details, and vast chandeliers hanging high. At the foot of Mount Etna, you'll find the 16th century Benedictine Monastery, and underneath the complex you'll find a labyrinth of tunnels that were originally created to support the building's foundations, and have now been turned into a unique museum chronicling the history of the monastery. It's also worth exploring the Giardino del Noviziato, or hanging hardens, with beautifully maintained leafy archways, and palm shrubs that stay green all year round.

Hotels in Catania

There are many hotels in Catania that have historic features and a traditional character, as well as boutique accommodation with individually designed guestrooms. Inside you'll find facilities such as bars and restaurants, and helpful features such as on-site parking. You'll enjoy a friendly welcome from multilingual staff, and can get help with hosting events such as weddings in this popular location. Most hotels have a wide selection of guestrooms, from standard doubles, to suites with separate sitting areas, and many rooms have complimentary WiFi for the duration of your stay. You can often request rollaway beds or cribs when traveling with children, or book guestrooms with sofa beds for extra sleeping space.

Where to stay

The centre of Catania has many winding streets with stone houses in a rustic, Sicilian style. You'll see charming homes with balconies full of colourful flowers, and cafés that spill out into the pavement, where locals enjoy their espressos or a nice cold gelato. Explore the winding streets and you'll find cobbled town squares where people meet to chat, with their mopeds parked along the road. The Piazza Duomo is close to the university, and features some of the oldest buildings in the city. A large fountain, known locally as the Fontana dell'Elefante, provides a focal point amongst the Baroque buildings, and you'll find upmarket restaurants selling local seafood and hearty Sicilian dishes.

How to get to Catania

Catania–Fontanarossa Airport is the second largest on the island, with many flights arriving from across Europe. Some of these services are seasonal however, and it's easier to find a flight in the summer months. It's less than a 15 minute drive to the city centre during off-peak hours, and there are taxis and shuttle services that will take you to your hotel. It's also possible to take a ferry from Napoli on the mainland to Catania, with the sailings taking just under 12 hours, and overnight crossings available so you wake up at your destination.