Algarve spotlight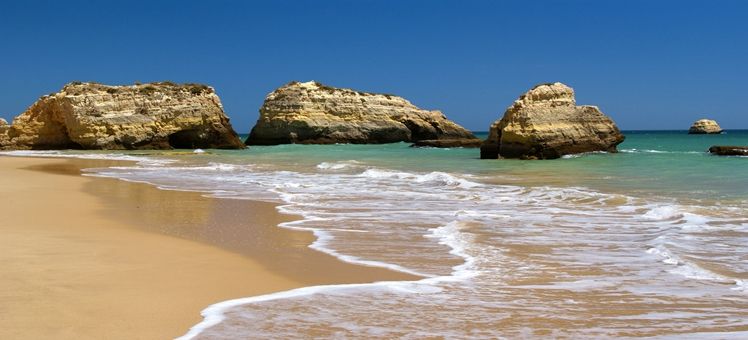 Whether you are interested in lazing on a warm golden beach, practicing your swing on a world-famous golf course or simply taking a hike through wild fields and woodland, Algarve has much to offer. 
View full guide
It's no surprise that Algarve holidays are a popular choice with their warm climate and long coastline. Between sunbathing and rounds of golf, Moorish castles, mountain spa retreats and fresh seafood dinners are within easy reach of Algarve hotels.
Embracing the balmy climes, Algarve's accommodation provides luxurious summer getaways that line the coastal region, litter the lively towns, and fleck the verdant hillsides.  There are plenty of relaxing spas and top-notch hotels, budget hostels and homely serviced apartments.  Whether on a family holiday, group escape or couple's retreat, Algarve can cater to any traveler.
As a diverse and varied region, Algarve is an interesting hybrid of natural charms and cosmopolitan perks.  Historical towns neighbor postcard-perfect topography; wherever you are in Algarve colorful views of the mountains or Atlantic Ocean will surround you.  Littered with beaches, the seaside hotspot is an ideal summer holiday destination, while the old towns and ruins cater to your cultural side.
Search for Algarve hotels
Explore our travel guides