A Mumbai travel guide – cricket-filled parks, noble Victoriana and market mayhem
A Mumbai travel guide – cricket-filled parks, noble Victoriana and market mayhem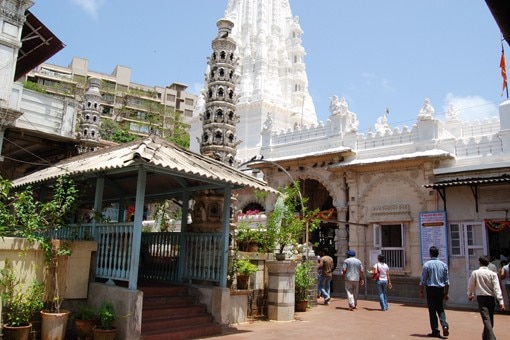 Dive into the heart of India's commercial and entertainment worlds on a Mumbai city break. Cocktail bars, a whirl of markets and Bollywood soundtracks bring this spicy city to life. Book a Mumbai hotel to get into its rhythm.
Ancient and colonial history
British colonial reminders loom over Azad Maidan's back-to-back cricket games where palm trees sway on the perimeters and Gothic Rajabai Clock Tower looms above. Boats sail 9km from the landmark Gateway of India to Elephanta Island's cave temples and the enormous three-headed Shiva statue. On your Mumbai city break pay your respects at sacred sites like Shiva's Babulnath Temple and the waterfront white shrine of Haji Ali Dargah.


Culture
Discover traditional Indian music and dance at the National Centre for the Performing Arts complex of theatres and galleries, or get a taste of Bollywood with a crowd-pleasing musical Hindi movie at the Art Deco Eros or Regal cinemas. Hindu festivals light up the streets, from colour-laden Holi to firework-frenzied Diwali. In gallery-filled Kala Ghoda, you'll find contemporary Indian artwork at Bodhi Art and miniature paintings at Chhatrapati Shivaji Maharaj Vastu Sangrahalaya.
Shopping
Join the locals at packed street markets like Chor Bazaar for antiques and ephemera, and fun T-shirts at Fashion Street. Colaba's eye-popping shopping strip is packed with top Indian designer boutiques and stalls hawking miniature wooden elephants. Choose glittery Indian slippers along Linking Road in Bandra and luxury textiles and furnishings in Kala Ghoda's FabIndia.


Food&Drink
Book a Mumbai hotel to taste national and international flavours. Stroll busy Chowpatty Beach at sunset for neon-lit stalls selling local snack bhel puri. Locals love spicy fish dishes like Goan curry and rich meaty Parsi cuisine around Fort. Colaba's cuisine is varied enough to encompass upmarket Chinese and tender kebabs. Unwind in DJ cocktail bars for a stylish after-dinner treat. Sweet milky chai (tea) fuels the Mumbaikers' day but branches of coffee bar Barista are dotted around town.